Da da-da da d-da!

(0)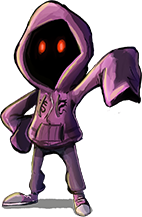 And a cha cha-cha cha!
Oh, don't mind me, I'm just transcribing some awesome sound effects very similar to the ones in this update. Sounds from games like Overwatch, Halo 3, Persona 5, and Guitar Hero! Ba-dada ta pow-bshhht! Sounds pretty cool to me!
Enjoy, and happy listening!