This isn't late...

(7)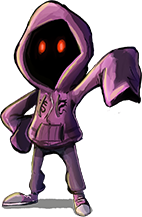 This update isn't late. The typical update day wasn't a few days ago and I'm just now actually getting around to it. That'd be absurd. This entire update post isn't a lie, nope nope.
Content today includes: Cuphead, Crash Bandicoot N. Sane Trilogy, Danganronpa V3: Killing Harmony, Max Payne 2, and Dead or Alive 2: Ultimate JP, and absolutely nothing else! Okay I have a confession, that's also a lie, there are loads more sounds to check out. I'm terrible.
And that's the end of my very truthful update post. Have a good rest of the week, and happy listening!