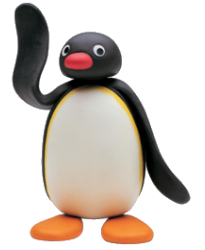 Books.. CHECK! Pencils... CHECK! Pens... CHECK! Sanity...Where is that again?...
Hi everyone! Pingus! here, coming out of the shadows to bringing you this month's school-season update!
We have a total of 611 sound packs added this month! Highlights include Fire Emblem: Three Houses, Forza Horizon 4, Team Sonic Racing and my personal favorite: The Spongebob Squarepants Movie! Thank you to all that contributed to this month's update. We would be nothing without your contributions! There are definitely a lot of sounds to look at around here, so please take your time and browse all of the new available content that was just added!
This is a brief update, as I am currently stuck writing a five page philosophical paper for class. To those of you who are currently in school, good luck and have the BEST year ever! Everyone at the VG-Resource believes in you, and you WILL succeed!
(Unless you're me, writing this paper... *headdesks*)
See you next month!
3DS Sounds: 10
Dr. Mario: Miracle Cure
Sound Effects
Rayman Origins
Globox
Rayman Origins
Rayman
Super Smash Bros. for Nintendo 3DS
Bayonetta
Super Smash Bros. for Nintendo 3DS
Cloud
Super Smash Bros. for Nintendo 3DS
Corrin
Super Smash Bros. for Nintendo 3DS
Lucas
Super Smash Bros. for Nintendo 3DS
Mewtwo
Super Smash Bros. for Nintendo 3DS
Roy
Super Smash Bros. for Nintendo 3DS
Ryu
Arcade Sounds: 15
Batman Forever
Everything
Fast & Furious SuperCars
Ambient
Fast & Furious SuperCars
Cars
Fast & Furious SuperCars
Collisions
Fast & Furious SuperCars
Engine
Fast & Furious SuperCars
System
Fast & Furious SuperCars
Voices
Mario Kart Arcade GP DX
Kart / Engine Sounds
Mario Kart Arcade GP DX
Menu / General Sounds
Rhythm Tengoku (JPN)
Drum Lessons
Rhythm Tengoku (JPN)
Karate Man
Rhythm Tengoku (JPN)
Menu & Grading SFX
Rhythm Tengoku (JPN)
Menu Voices
Rhythm Tengoku (JPN)
Meow Mixer
SpongeBob SquarePants: Ticket Boom
SpongeBob SquarePants
DS / DSi Sounds: 2
House M.D The Video Game
All Sounds
Sonic & SEGA All-Stars Racing
Vehicles
GameCube Sounds: 2
Sonic Adventure DX: Director's Cut
Sonic the Hedgehog's Voice
System BIOS
Everything
Leapster Sounds: 1
Thomas & Friends - Calling All Engines!
Whistles, Bells, & Horns
Mobile Sounds: 21
Cookie Run: OvenBreak
Ambience
Cookie Run: OvenBreak
Cookies, Pets & Treasures
Cookie Run: OvenBreak
Miscellaneous
Cookie Run: OvenBreak
Platforms & Obstacles
Cookie Run: OvenBreak
Results
Fire Emblem Heroes
Byleth (Male)
Godzilla: Smash3
Ambiance and Buildings
Godzilla: Smash3
Godzilla
Godzilla: Smash3
Match Tiles
Godzilla: Smash3
Military
Godzilla: Smash3
Mutos
Godzilla: Smash3
UI
Love Live! School Idol Festival ALL STARS
Shioriko Mifune
Puella Magi Madoka Magica Side Story: Magia Record
Little Kyubey
Puella Magi Madoka Magica Side Story: Magia Record
Rumor of the Ten-Thousand-Year Sakura (Swimsuit)
Star Wars: Starfighter Missions
Ambient
Star Wars: Starfighter Missions
General Sound Effects
Star Wars: Starfighter Missions
Skills
Star Wars: Starfighter Missions
Starfighters
Star Wars: Starfighter Missions
User Interface
Toy Story Mania!
Everything
Nintendo 64 Sounds: 5
Mario Tennis
Alex
Mario Tennis
Harry
Mario Tennis
Kate
Mario Tennis
Luigi
Mario Tennis
Nina
Nintendo Switch Sounds: 167
Fire Emblem: Three Houses
Aelfric
Fire Emblem: Three Houses
Allois
Fire Emblem: Three Houses
Anna (DLC)
Fire Emblem: Three Houses
Annette (Academy Phase)
Fire Emblem: Three Houses
Annette (War Phase)
Fire Emblem: Three Houses
Ashe (Academy Phase)
Fire Emblem: Three Houses
Ashe (War Phase)
Fire Emblem: Three Houses
Balthus (Academy Phase)
Fire Emblem: Three Houses
Balthus (War Phase)
Fire Emblem: Three Houses
Bernadetta (Academy Phase)
Fire Emblem: Three Houses
Bernadetta (War Phase)
Fire Emblem: Three Houses
Byleth Female (Academy Phase)
Fire Emblem: Three Houses
Byleth Female (War Phase)
Fire Emblem: Three Houses
Byleth Male (Academy Phase, Chris Niosi)
Fire Emblem: Three Houses
Byleth Male (Academy Phase, Zack Aguilar)
Fire Emblem: Three Houses
Byleth Male (War Phase, Chris Niosi)
Fire Emblem: Three Houses
Byleth Male (War Phase, Zack Aguilar)
Fire Emblem: Three Houses
Caspar (Academy Phase)
Fire Emblem: Three Houses
Caspar (War Phase)
Fire Emblem: Three Houses
Catherine
Fire Emblem: Three Houses
Claude (Academy Phase)
Fire Emblem: Three Houses
Claude (War Phase)
Fire Emblem: Three Houses
Constance (Academy Phase, Indoors)
Fire Emblem: Three Houses
Constance (Academy Phase, Sunlight)
Fire Emblem: Three Houses
Constance (War Phase, Indoors)
Fire Emblem: Three Houses
Constance (War Phase, Sunlight)
Fire Emblem: Three Houses
Cyril (Academy Phase)
Fire Emblem: Three Houses
Cyril (War Phase)
Fire Emblem: Three Houses
Dedue (Academy Phase)
Fire Emblem: Three Houses
Dedue (War Phase)
Fire Emblem: Three Houses
Dimitri (Academy Phase)
Fire Emblem: Three Houses
Dimitri (War Phase, Maddened Prince)
Fire Emblem: Three Houses
Dimitri (War Phase, Normal)
Fire Emblem: Three Houses
Dorothea (Academy Phase)
Fire Emblem: Three Houses
Dorothea (War Phase)
Fire Emblem: Three Houses
Edelgard (Academy Phase)
Fire Emblem: Three Houses
Edelgard (War Phase)
Fire Emblem: Three Houses
Felix (Academy Phase)
Fire Emblem: Three Houses
Felix (War Phase)
Fire Emblem: Three Houses
Ferdinand (Academy Phase)
Fire Emblem: Three Houses
Ferdinand (War Phase)
Fire Emblem: Three Houses
Flayn
Fire Emblem: Three Houses
Gilbert
Fire Emblem: Three Houses
Hanneman
Fire Emblem: Three Houses
Hapi (Academy Phase)
Fire Emblem: Three Houses
Hapi (War Phase)
Fire Emblem: Three Houses
Hilda (Academy Phase)
Fire Emblem: Three Houses
Hilda (War Phase)
Fire Emblem: Three Houses
Hubert (Academy Phase)
Fire Emblem: Three Houses
Hubert (War Phase)
Fire Emblem: Three Houses
Ignatz (Academy Phase)
Fire Emblem: Three Houses
Ignatz (War Phase)
Fire Emblem: Three Houses
Ingrid (Academy Phase)
Fire Emblem: Three Houses
Ingrid (War Phase)
Fire Emblem: Three Houses
Jeralt
Fire Emblem: Three Houses
Jeritza (War Phase)
Fire Emblem: Three Houses
Leonie (Academy Phase)
Fire Emblem: Three Houses
Leonie (War Phase)
Fire Emblem: Three Houses
Linhardt (Academy Phase)
Fire Emblem: Three Houses
Linhardt (War Phase)
Fire Emblem: Three Houses
Lorenz (Academy Phase)
Fire Emblem: Three Houses
Lorenz (War Phase)
Fire Emblem: Three Houses
Lysithea (Academy Phase)
Fire Emblem: Three Houses
Lysithea (War Phase)
Fire Emblem: Three Houses
Manuela
Fire Emblem: Three Houses
Marianne (Academy Phase)
Fire Emblem: Three Houses
Marianne (War Phase)
Fire Emblem: Three Houses
Mercedes (Academy Phase)
Fire Emblem: Three Houses
Mercedes (War Phase)
Fire Emblem: Three Houses
Petra (Academy Phase)
Fire Emblem: Three Houses
Petra (War Phase)
Fire Emblem: Three Houses
Raphael (Academy Phase)
Fire Emblem: Three Houses
Raphael (War Phase)
Fire Emblem: Three Houses
Rhea (Academy Phase)
Fire Emblem: Three Houses
Rhea (War Phase)
Fire Emblem: Three Houses
Seteth
Fire Emblem: Three Houses
Shamir
Fire Emblem: Three Houses
Sothis
Fire Emblem: Three Houses
Sylvain (Academy Phase)
Fire Emblem: Three Houses
Sylvain (War Phase)
Fire Emblem: Three Houses
Yuri (Academy Phase)
Fire Emblem: Three Houses
Yuri (War Phase)
Persona 5 Scramble: The Phantom Strikers (JPN)
Battle SFX
Persona 5 Scramble: The Phantom Strikers (JPN)
Battle SFX (Enemy)
Persona 5 Scramble: The Phantom Strikers (JPN)
Fox
Persona 5 Scramble: The Phantom Strikers (JPN)
Joker
Persona 5 Scramble: The Phantom Strikers (JPN)
Mona
Persona 5 Scramble: The Phantom Strikers (JPN)
Noire
Persona 5 Scramble: The Phantom Strikers (JPN)
Oracle
Persona 5 Scramble: The Phantom Strikers (JPN)
Panther
Persona 5 Scramble: The Phantom Strikers (JPN)
Queen
Persona 5 Scramble: The Phantom Strikers (JPN)
Shadow Joker
Persona 5 Scramble: The Phantom Strikers (JPN)
Skull
Persona 5 Scramble: The Phantom Strikers (JPN)
Sophia
Persona 5 Scramble: The Phantom Strikers (JPN)
System SFX (1 / 2)
Persona 5 Scramble: The Phantom Strikers (JPN)
System SFX (2 / 2)
Persona 5 Scramble: The Phantom Strikers (JPN)
Wolf
Super Bomberman R
Alucard Bomber
Super Bomberman R
Alucard Bomber
Super Bomberman R
Anubis Bomber
Super Bomberman R
Anubis Bomber
Super Bomberman R
Ayako Katagiri
Super Bomberman R
Ayako Katagiri
Super Bomberman R
Bill Bomber
Super Bomberman R
Bill Bomber
Super Bomberman R
Bubble Head Bomber
Super Bomberman R
Bubble Head Bomber
Super Bomberman R
Caesar Bomber
Super Bomberman R
Caesar Bomber
Super Bomberman R
Dracula Bomber
Super Bomberman R
Dracula Bomber
Super Bomberman R
Ebisu Maru Bomber
Super Bomberman R
Ebisu Maru Bomber
Super Bomberman R
Goemon Bomber
Super Bomberman R
Goemon Bomber
Super Bomberman R
Jehuty Bomber
Super Bomberman R
Jehuty Bomber
Super Bomberman R
Lance Bomber
Super Bomberman R
Lance Bomber
Super Bomberman R
MAX Bomber
Super Bomberman R
MAX Bomber
Super Bomberman R
Mimi Bomber
Super Bomberman R
Mimi Bomber
Super Bomberman R
Naked Snake Bomber
Super Bomberman R
Naked Snake Bomber
Super Bomberman R
Nyami Bomber
Super Bomberman R
Nyami Bomber
Super Bomberman R
Octopus Bomber
Super Bomberman R
Octopus Bomber
Super Bomberman R
Option Bomber
Super Bomberman R
Option Bomber
Super Bomberman R
Princess Tomato Bomber
Super Bomberman R
Princess Tomato Bomber
Super Bomberman R
Pyramid Head Bomber
Super Bomberman R
Pyramid Head Bomber
Super Bomberman R
Raiden Bomber
Super Bomberman R
Raiden Bomber
Super Bomberman R
Reiko Bomber
Super Bomberman R
Reiko Bomber
Super Bomberman R
Shiori Fujisaki Bomber
Super Bomberman R
Shiori Fujisaki Bomber
Super Bomberman R
Simon Belmont Bomber
Super Bomberman R
Simon Belmont Bomber
Super Bomberman R
Solid Snake Bomber
Super Bomberman R
Solid Snake Bomber
Super Bomberman R
Upa Bomber
Super Bomberman R
Upa Bomber
Super Bomberman R
Vic Viper Bomber
Super Bomberman R
Vic Viper Bomber
Super Bomberman R
Vic Viper Zero Bomber
Super Bomberman R
Vic Viper Zero Bomber
Super Bomberman R
Xavier Woods Bomber
Super Bomberman R
Xavier Woods Bomber
Super Mario Party
Dutch
Super Mario Party
English
Super Mario Party
French (Canada)
Super Mario Party
French (France)
Super Mario Party
German
Super Mario Party
Goomba
Super Mario Party
Hammer Bro
Super Mario Party
Italian
Super Mario Party
Koopa Troopa
Super Mario Party
Monty Mole
Super Mario Party
Pom Pom
Super Mario Party
Russian
Super Mario Party
Spanish (Latin America)
Super Mario Party
Spanish (Spain)
PC / Computer Sounds: 289 (2 hidden)
Anastasia: Adventures with Pooka and Bartok
Ambience
Anastasia: Adventures with Pooka and Bartok
Anya's Diary
Anastasia: Adventures with Pooka and Bartok
Artist
Anastasia: Adventures with Pooka and Bartok
Bartok
Anastasia: Adventures with Pooka and Bartok
Pooka
Anastasia: Adventures with Pooka and Bartok
Sound Effects
Batman Forever
Batcomputer
Batman Forever
Batman
Batman Forever
Batman Stuff
Batman Forever
Generic Sound Effects
Batman Forever
Hulk Riddler
Batman Forever
Inmate
Batman Forever
Riddler
Batman Forever
Riddler Thugs
Batman Forever
Riddles
Batman Forever
Robin
Batman Forever
Robin Stuff
Batman Forever
Spice
Batman Forever
Sugar
Batman Forever
Two-Face
Batman Forever
Two-Face Thugs
Bear in the Big Blue House: Bear's Sense of Adventure
Bear
Bear in the Big Blue House: Bear's Sense of Adventure
Sound Effects
Bejeweled 2 Deluxe
Everything
Bejeweled 3
Ambient
Bejeweled 3
Sound Effects
Call of Duty®: Black Ops
Assault Rifle
Call of Duty®: Black Ops
Grenade
Call of Duty®: Black Ops
Grenade Launcher
Call of Duty®: Black Ops
Light Machine Gun
Call of Duty®: Black Ops
Melee
Card Captor Sakura: Card Hunter 2
Character Voice Clips
Card Captor Sakura: Card Hunter 2
Sound Effects
Chess Titans
Sounds
Destroy All Humans (2020)
Intro
Destroy All Humans (2020)
Mission 1
Destroy All Humans (2020)
Mission 2
Fall Guys: Ultimate Knockout
Emotes
Fall Guys: Ultimate Knockout
Footsteps
Fall Guys: Ultimate Knockout
Impacts
Fall Guys: Ultimate Knockout
Miscellaneous Sound Effects
Fall Guys: Ultimate Knockout
Voice Overs
Fight Crab
Everything
Forza Horizon 4
Alex
Forza Horizon 4
Ambience (1 of 5)
Forza Horizon 4
Ambience (2 of 5)
Forza Horizon 4
Ambience (3 of 5)
Forza Horizon 4
Ambience (4 of 5)
Forza Horizon 4
Ambience (5 of 5)
Forza Horizon 4
Ambience (Fortune Island)
Forza Horizon 4
Ambience (LEGO Speed Champions)
Forza Horizon 4
Ambience (Vehicles)
Forza Horizon 4
Animals
Forza Horizon 4
Announcer (Eliminator)
Forza Horizon 4
Bikers
Forza Horizon 4
Cortana
Forza Horizon 4
Delta Wing Showcase
Forza Horizon 4
Engines (CPU)
Forza Horizon 4
Flying Scotsman Showcase
Forza Horizon 4
Forzavista
Forza Horizon 4
The Halo Experience
Forza Horizon 4
Hans
Forza Horizon 4
Hovervan Showcase
Forza Horizon 4
Interface
Forza Horizon 4
Isha
Forza Horizon 4
Jaimin
Forza Horizon 4
Jaimin (Eliminator)
Forza Horizon 4
Jaimin (Fortune Island)
Forza Horizon 4
Jaimin (LEGO Speed Champions)
Forza Horizon 4
Joel
Forza Horizon 4
Keira (1 of 4)
Forza Horizon 4
Keira (2 of 4)
Forza Horizon 4
Keira (3 of 4)
Forza Horizon 4
Keira (4 of 4)
Forza Horizon 4
Keira (Fortune Island)
Forza Horizon 4
Keira (LEGO Speed Champions)
Forza Horizon 4
LaRacer
Forza Horizon 4
Marine
Forza Horizon 4
Motorbike Showcase
Forza Horizon 4
Pelican Pilot
Forza Horizon 4
Rebecca
Forza Horizon 4
Rebecca (Fortune Island)
Forza Horizon 4
Robert
Forza Horizon 4
Robert (Fortune Island)
Forza Horizon 4
SatNav (1 of 2)
Forza Horizon 4
SatNav (2 of 2)
Forza Horizon 4
Terrain
Forza Horizon 4
Tires
Garfield's Bean Me!
Sound Effects
Ion Fury
Doors & Switches
Ion Fury
Enemies
Ion Fury
Environment
Ion Fury
Footsteps
Ion Fury
Miscellaneous
Ion Fury
Objects
Ion Fury
Vehicles
Ion Fury
Weapons
Jimmy Neutron vs. Jimmy Negatron
Carl Wheezer
Jimmy Neutron vs. Jimmy Negatron
Cindy Vortex
Jimmy Neutron vs. Jimmy Negatron
Goddard
Jimmy Neutron vs. Jimmy Negatron
Herman
Jimmy Neutron vs. Jimmy Negatron
Hugh Neutron
Jimmy Neutron vs. Jimmy Negatron
Jimmy Negatron
Jimmy Neutron vs. Jimmy Negatron
Jimmy Neutron
Jimmy Neutron vs. Jimmy Negatron
Judy Neutron
Jimmy Neutron vs. Jimmy Negatron
Libby Folfax
Jimmy Neutron vs. Jimmy Negatron
Miscellaneous
Jimmy Neutron vs. Jimmy Negatron
Miss Fowl
Jimmy Neutron vs. Jimmy Negatron
Placeholder Voices
Jimmy Neutron vs. Jimmy Negatron
Sound Effects
Jimmy Neutron vs. Jimmy Negatron
Sporko, Sparko
Jimmy Neutron vs. Jimmy Negatron
Vox
M&M's: Save Yellow's Shell
Sound Effects
Pizza Tower
General Sounds
Prince of Persia: The Two Thrones
Chameleons
Prince of Persia: The Two Thrones
Chariot
Prince of Persia: The Two Thrones
Dark Prince
Prince of Persia: The Two Thrones
Dark Repti
Prince of Persia: The Two Thrones
Doors and Levers
Prince of Persia: The Two Thrones
Enchantresses
Prince of Persia: The Two Thrones
Environment Sounds
Prince of Persia: The Two Thrones
Farah
Prince of Persia: The Two Thrones
Hunter Hounds
Prince of Persia: The Two Thrones
Illusions
Prince of Persia: The Two Thrones
Kaileena
Prince of Persia: The Two Thrones
Klompa
Prince of Persia: The Two Thrones
Mahasti
Prince of Persia: The Two Thrones
Random Citizens
Prince of Persia: The Two Thrones
Scythian Guards
Prince of Persia: The Two Thrones
Special Game Mechanics
Prince of Persia: The Two Thrones
Speed Kills
Prince of Persia: The Two Thrones
Stone Guardian
Prince of Persia: The Two Thrones
Traps
Prince of Persia: The Two Thrones
Twins
Prince of Persia: The Two Thrones
Vizier
Prince of Persia: Warrior Within
Brutes
Prince of Persia: Warrior Within
Crow Master
Prince of Persia: Warrior Within
Crows
Prince of Persia: Warrior Within
Dahaka
Prince of Persia: Warrior Within
Doors and Levers
Prince of Persia: Warrior Within
Environment Sounds
Prince of Persia: Warrior Within
Executioners
Prince of Persia: Warrior Within
Female Enemies
Prince of Persia: Warrior Within
Griffin
Prince of Persia: Warrior Within
Kaileena
Prince of Persia: Warrior Within
Keepers
Prince of Persia: Warrior Within
The Old Man
Prince of Persia: Warrior Within
Prince
Prince of Persia: Warrior Within
Raiders
Prince of Persia: Warrior Within
Random Citizens
Prince of Persia: Warrior Within
Scavengers
Prince of Persia: Warrior Within
Shahdee
Prince of Persia: Warrior Within
Silhouettes
Prince of Persia: Warrior Within
Special Game Mechanics
Prince of Persia: Warrior Within
Spike Beasts
Prince of Persia: Warrior Within
Thrall
Prince of Persia: Warrior Within
Traps
Puyo Puyo Champions
Alex (English)
Puyo Puyo Champions
Alex (Japanese)
Puyo Puyo Champions
Ally (Japanese)
Puyo Puyo Champions
Carbuncle (English)
Puyo Puyo Champions
Carbuncle (Japanese)
Puyo Puyo Champions
Ciel (English)
Puyo Puyo Champions
Ciel (Japanese)
Puyo Puyo Champions
Dark Prince (Japanese)
Puyo Puyo Champions
Draco (English)
Puyo Puyo Champions
Draco (Japanese)
Puyo Puyo Champions
General Sound Effects
Puyo Puyo Champions
Harpy (English)
Puyo Puyo Champions
Hartmann (English)
Puyo Puyo Champions
Hartmann (Japanese)
Puyo Puyo Champions
Hed (English)
Puyo Puyo Champions
Hed (Japanese)
Puyo Puyo Champions
Maguro (English)
Puyo Puyo Champions
Maguro (Japanese)
Puyo Puyo Champions
Paprisu
Puyo Puyo Champions
Penglai (English)
Puyo Puyo Champions
Penglai (Japanese)
Puyo Puyo Champions
Rafisol (English)
Puyo Puyo Champions
Rafisol (Japanese)
Puyo Puyo Champions
Ragnus (English)
Puyo Puyo Champions
Ragnus (Japanese)
Puyo Puyo Champions
Risukuma (English)
Puyo Puyo Champions
Risukuma (Japanese)
Puyo Puyo Champions
Rulue (English)
Puyo Puyo Champions
Rulue (Japanese)
Puyo Puyo Champions
Schezo (English)
Puyo Puyo Champions
Schezo (Japanese)
Puyo Puyo Champions
Serilly (English)
Puyo Puyo Champions
Serilly (Japanese)
Puyo Puyo Champions
Suketoudara (English)
Puyo Puyo Champions
Suketoudara (Japanese)
Puyo Puyo Champions
Sultana (English)
Puyo Puyo Champions
Sultana (Japanese)
Puyo Puyo Champions
Witch (English)
Puyo Puyo Champions
Witch (Japanese)
Shrek 'N' Slide
Sound Effects
Sonic R
Sound Effects
The SpongeBob SquarePants Movie
Ambient
The SpongeBob SquarePants Movie
Crown Polisher
The SpongeBob SquarePants Movie
Dolly the Ranch Hand
The SpongeBob SquarePants Movie
Dr. Lumbar Louie
The SpongeBob SquarePants Movie
Explorer
The SpongeBob SquarePants Movie
Familiar Fish
The SpongeBob SquarePants Movie
Gary
The SpongeBob SquarePants Movie
Gas Guys
The SpongeBob SquarePants Movie
Goofy Goober
The SpongeBob SquarePants Movie
Guards
The SpongeBob SquarePants Movie
Guitarist
The SpongeBob SquarePants Movie
Harold the Squire
The SpongeBob SquarePants Movie
Hotel Manager
The SpongeBob SquarePants Movie
Jacques
The SpongeBob SquarePants Movie
Jailer
The SpongeBob SquarePants Movie
Jester
The SpongeBob SquarePants Movie
Karen
The SpongeBob SquarePants Movie
King Neptune
The SpongeBob SquarePants Movie
Little Girl
The SpongeBob SquarePants Movie
Marius
The SpongeBob SquarePants Movie
Mindy
The SpongeBob SquarePants Movie
Morty
The SpongeBob SquarePants Movie
Mr. Tibbs
The SpongeBob SquarePants Movie
Octavio
The SpongeBob SquarePants Movie
Patrick Star
The SpongeBob SquarePants Movie
Perch Perkins
The SpongeBob SquarePants Movie
Phone Repairman
The SpongeBob SquarePants Movie
Plankton
The SpongeBob SquarePants Movie
Red
The SpongeBob SquarePants Movie
Robed Fish
The SpongeBob SquarePants Movie
Sound Effects
The SpongeBob SquarePants Movie
SpongeBob SquarePants
The SpongeBob SquarePants Movie
Squidward Tentacles
The SpongeBob SquarePants Movie
Thug
The SpongeBob SquarePants Movie
Treasure Hunter
The SpongeBob SquarePants Movie
Twins
The SpongeBob SquarePants Movie
Valjoe the Storekeeper
The SpongeBob SquarePants Movie
Victor the Bartender
The SpongeBob SquarePants Movie
Victoria Ellen
The SpongeBob SquarePants Movie
Waiter
The SpongeBob SquarePants Movie
Wanderer
The SpongeBob SquarePants Movie
Whitney the Receptionist
SpongeBob SquarePants: Trail of the Snail
Other Characters
SpongeBob SquarePants: Trail of the Snail
Sound Effects
SpongeBob SquarePants: Trail of the Snail
SpongeBob
Team Sonic Racing
Announcer
Team Sonic Racing
Chapter 1 - Stage 1
Team Sonic Racing
Chapter 1 - Stage 2
Team Sonic Racing
Chapter 1 - Stage 3
Team Sonic Racing
Chapter 1 - Stage 4
Team Sonic Racing
Chapter 2 - Stage 1
Team Sonic Racing
Chapter 2 - Stage 2
Team Sonic Racing
Chapter 2 - Stage 3
Team Sonic Racing
Chapter 2 - Stage 4
Team Sonic Racing
Chapter 3 - Stage 1
Team Sonic Racing
Chapter 3 - Stage 2
Team Sonic Racing
Chapter 3 - Stage 3
Team Sonic Racing
Chapter 3 - Stage 4
Team Sonic Racing
Chapter 3 - Stage 5
Team Sonic Racing
Chapter 4 - Stage 1
Team Sonic Racing
Chapter 4 - Stage 2
Team Sonic Racing
Chapter 4 - Stage 3
Team Sonic Racing
Chapter 4 - Stage 4
Team Sonic Racing
Chapter 4 - Stage 5
Team Sonic Racing
Chapter 5 - Stage 1
Team Sonic Racing
Chapter 5 - Stage 2
Team Sonic Racing
Chapter 5 - Stage 3
Team Sonic Racing
Chapter 5 - Stage 4
Team Sonic Racing
Chapter 5 - Stage 5
Team Sonic Racing
Chapter 6 - Stage 1
Team Sonic Racing
Chapter 6 - Stage 2
Team Sonic Racing
Chapter 6 - Stage 3
Team Sonic Racing
Chapter 6 - Stage 4
Team Sonic Racing
Chapter 6 - Stage 5
Team Sonic Racing
Chapter 6 - Stage 6
Team Sonic Racing
Chapter 7 - Stage 1
Team Sonic Racing
Chapter 7 - Stage 2
Team Sonic Racing
Chapter 7 - Stage 3
Team Sonic Racing
Chapter 7 - Stage 4
Team Sonic Racing
Chapter 7 - Stage 5
Team Sonic Racing
Chapter 7 - Stage 6 (Final Stage)
Team Sonic Racing
Intro
Tom and Jerry in Cat Crossing
Sound Effects
Tom and Jerry in Super Cheese Bounce!
Sound Effects
Tom and Jerry: Mouse About The House
Everything
Tom and Jerry: Refriger-Raiders
Sound Effects
Tom and Jerry: What's The Catch?
Sound Effects
The Walking Dead: The Final Season
Aasim
The Walking Dead: The Final Season
AJ (Episode 2)
PlayStation 2 Sounds: 8
Tales of the Abyss
Anise Tatlin
Tales of the Abyss
Asch the Bloody
Tales of the Abyss
Battle Sounds
Tales of the Abyss
Guy Cecil
Tales of the Abyss
Jade Curtiss
Tales of the Abyss
Luke fon Fabre
Tales of the Abyss
Natalia Lanvaldear
Tales of the Abyss
Tear Grants
PlayStation 4 Sounds: 10
Persona 5 Royal
Crow (Loki)
Persona 5 Royal
Crow (Robin Hood)
Persona 5 Royal
Fox
Persona 5 Royal
Joker
Persona 5 Royal
Mona
Persona 5 Royal
Noire
Persona 5 Royal
Panther
Persona 5 Royal
Queen
Persona 5 Royal
Skull
Persona 5 Royal
Violet
SNES Sounds: 2
Gradius III
Voices
Soul Blazer
Everything
Wii Sounds: 25
Klonoa
General Sound Effects
Mario Kart Wii
Character Select Voices
Punch-Out!!
Don Flamenco
Sonic and the Secret Rings
Erazor Djinn
Sonic and the Secret Rings
Erazor Djinn
Sonic and the Secret Rings
Objects
Sonic and the Secret Rings
Other
Sonic and the Secret Rings
Sonic the Hedgehog
Sonic Unleashed
Dr. Eggman
Sonic Unleashed
Dr. Eggman
Sonic Unleashed
Sonic the Hedgehog / Werehog
Sonic Unleashed
Sonic the Hedgehog / Werehog
System BIOS
Sound Effects
Tales of Symphonia: Dawn of the New World
Colette Brunel
Tales of Symphonia: Dawn of the New World
Emil Castagnier (Green Eyes)
Tales of Symphonia: Dawn of the New World
Emil Castagnier (Red Eyes)
Tales of Symphonia: Dawn of the New World
Genis Sage
Tales of Symphonia: Dawn of the New World
Lloyd Irving
Tales of Symphonia: Dawn of the New World
Marta Lualdi
Tales of Symphonia: Dawn of the New World
Presea Combatir
Tales of Symphonia: Dawn of the New World
Raine Sage
Tales of Symphonia: Dawn of the New World
Regal Bryan
Tales of Symphonia: Dawn of the New World
Sheena Fujibayashi
Tales of Symphonia: Dawn of the New World
Zelos Wilder
Wii Party
Announcer (British)
Wii U Sounds: 51
LEGO Dimensions
A-Team World Civilians
LEGO Dimensions
Air Hostess
LEGO Dimensions
Ambience (A-Team)
LEGO Dimensions
Ambience (E.T.)
LEGO Dimensions
Ambience (Harry Potter)
LEGO Dimensions
Ambience (Knight Rider)
LEGO Dimensions
Ambience (Mission Impossible)
LEGO Dimensions
American Security
LEGO Dimensions
Australian Male
LEGO Dimensions
Benji Dunn
LEGO Dimensions
Chase McCain
LEGO Dimensions
Claire Phelps
LEGO Dimensions
Dolores Umbridge
LEGO Dimensions
E.T.
LEGO Dimensions
Elliott
LEGO Dimensions
Ethan Hunt
LEGO Dimensions
Eugene Kittridge
LEGO Dimensions
Fantastic Beasts Story Pack Cutscene Dialogue
LEGO Dimensions
Franz Krieger
LEGO Dimensions
Garthe Knight
LEGO Dimensions
Gertie
LEGO Dimensions
Gizmo
LEGO Dimensions
The Goonies Level Pack Cutscene Dialogue
LEGO Dimensions
IMF Agents
LEGO Dimensions
Italians
LEGO Dimensions
Jack Harmon
LEGO Dimensions
Jim Phelps
LEGO Dimensions
K.A.R.R.
LEGO Dimensions
K.I.T.T.
LEGO Dimensions
Keys
LEGO Dimensions
Knuckles the Echidna
LEGO Dimensions
The LEGO Batman Movie Story Pack Cutscene Dialogue (Levels 1-2)
LEGO Dimensions
The LEGO Batman Movie Story Pack Cutscene Dialogue (Levels 3-6)
LEGO Dimensions
Luther Stickell
LEGO Dimensions
Mary
LEGO Dimensions
Michael
LEGO Dimensions
Michael Knight
LEGO Dimensions
Miles "Tails" Prower
LEGO Dimensions
The Narrator
LEGO Dimensions
Pilot
LEGO Dimensions
Policeman
LEGO Dimensions
Reginald 'RC3' Cornelius III
LEGO Dimensions
Sarah Davies
LEGO Dimensions
Security Access Computer
LEGO Dimensions
Shanghai Female
LEGO Dimensions
Soldiers
LEGO Dimensions
Sonic the Hedgehog
LEGO Dimensions
Sonic the Hedgehog Level Pack Cutscene Dialogue
LEGO Dimensions
Spanish Female
LEGO Dimensions
Stripe
LEGO Dimensions
Theodore Brassel
Xbox 360 Sounds: 3
Persona 4 Arena Ultimax
Character Exclusive Sound Effects
Persona 4 Arena Ultimax
Common Sounds
Persona 4 Arena Ultimax
Various Transition Screens