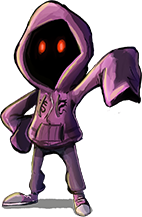 Hey everyone, it's "show off the new content day" yet again!
Today's update brings along some cool new sounds from Heroes of the Storm, Star Wars, Love Live!, Tokyo Mirage Sessions #FE, and plenty from other games! Lots of cool stuff - submitters rock! All of you users rock, too!
You wanna know who else rocks? The staff members keeping a close eye on the influx of sound submissions and preventing them from piling up too much! Shade's Aventures in Higher Education have really been sucking my time away, so truly, big thanks to you guys for keeping things orderly while I'm away (you know who you are!)
Enjoy the rest of your weekends, and happy listening!