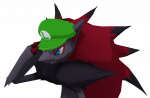 Heh-heh. Nice update title, isn't it?
Anyways, hello everyone and welcome to The Sounds Resource's August update! I'm our newest staff member, DogToon64, and this month, we've got 901 sounds. Gotta love it when there's an odd amount of submissions in an update. :P
Now then, let's see what we've got this time around...
*Scrolls down*
The major highlights in this month's update includes:
• Various sounds from various Puyo Puyo / Puyo Pop games brought to us by
Shiruba
• Dragon Ball Z: Supersonic Warriors 2 sounds ripped by
Shiruba
and
DecaTilde
as well
• Halo: Reach brought to us by
Killy728
• Ori and the Will of the Wisps from
XanTheDragon
• One-Punch Man: A Hero Nobody Knows ripped by
Unknowni123
• Nickelodeon All-Star Brawl character sounds from
LogingCoolMario
• South Park Let's Go Tower Defense Play submissions by
lemurboy12
• Naughty Bear: Panic in Paradise from
Shiver
Other smaller highlights includes:
• WarioWare Gold
• Killer Instinct Gold
• Sonic at the Olympic Games
• Fighting EX Layer
• Warpath: Jurassic Park
• Hi! Hamtaro: Ham-Ham Challenge
• Mario Party 10
• Mad Dash Racing
•
The first SEGA Pico submission from Sonic the Hedgehog's Gameworld
And of course, every other game featured in this update that I didn't mention.
Well, I don't know what else to write so I guess this means...
3DS Sounds: 34
Layton's Mystery Journey: Katrielle and the Millionaires' Conspiracy
Ernest's Lines
Layton's Mystery Journey: Katrielle and the Millionaires' Conspiracy
Puzzle Dialogue
Layton's Mystery Journey: Katrielle and the Millionaires' Conspiracy
Puzzle Dialogue
Layton's Mystery Journey: Katrielle and the Millionaires' Conspiracy
Puzzle Dialogue
Picross e7
Gameplay
Picross e7
Jingles
Picross e7
Menu
Sanrio Characters Picross
Gameplay
Sanrio Characters Picross
Jingles
Sanrio Characters Picross
Menu
Tomodachi Life
Common Sounds
Tomodachi Life
Door Sounds
Tomodachi Life
Mii Editor
WarioWare Gold
13-Amp (Spanish, EU)
WarioWare Gold
18-Volt (Spanish, EU)
WarioWare Gold
5-Volt (Spanish, EU)
WarioWare Gold
9-Volt (Spanish, EU)
WarioWare Gold
Ashley (Spanish, US)
WarioWare Gold
Dr. Crygor (Spanish, EU)
WarioWare Gold
Dribble (Spanish, EU)
WarioWare Gold
Fronk (Spanish, EU)
WarioWare Gold
Jimmy T. (Spanish, EU)
WarioWare Gold
Kat and Ana (Spanish, EU)
WarioWare Gold
Lulu (Spanish, EU)
WarioWare Gold
Master Mantis (Spanish, US)
WarioWare Gold
Mike (Spanish, EU)
WarioWare Gold
Mona (Spanish, EU)
WarioWare Gold
Orbulon (Spanish, EU)
WarioWare Gold
Penny (Spanish, EU)
WarioWare Gold
Red (Spanish, EU)
WarioWare Gold
Spitz (Spanish, EU)
WarioWare Gold
Wario (Spanish, EU)
WarioWare Gold
Wario Deluxe (Spanish, EU)
WarioWare Gold
Young Cricket (Spanish, US)
Arcade Sounds: 39
Attack From Mars (Bally Pinball)
Sound Effects
Attack From Mars (Bally Pinball)
Voices
Bosconian
Sound Effects
Bosconian
Voices
Bram Stoker's Dracula (Williams Pinball)
Sound Effects
Bram Stoker's Dracula (Williams Pinball)
Voices
Bugs Bunny's Birthday Ball (Bally Pinball)
Sound Effects
Bugs Bunny's Birthday Ball (Bally Pinball)
Voices
Corvette (Bally Pinball)
Sound Effects
Corvette (Bally Pinball)
Voices
Cue Ball Wizard (Gottlieb Pinball)
Sound Effects
Cue Ball Wizard (Gottlieb Pinball)
Voices
Dance Dance Revolution A20
Announcer
Fantasy Zone
Sound Effects
Fighter's History
Feilin
Fish Tales (Williams Pinball)
Sound Effects
Fish Tales (Williams Pinball)
Voices
The Flintstones (Williams Pinball)
Sound Effects
The Flintstones (Williams Pinball)
Voices
Galaga 3 / Gaplus
Sound Effects
Indiana Jones: The Pinball Adventure (Williams Pinball)
Sound Effects
Indiana Jones: The Pinball Adventure (Williams Pinball)
Voices
Mario Kart Arcade GP 2
Blinky
Mario Kart Arcade GP 2
Ms. PAC-MAN
Mario Kart Arcade GP 2
PAC-MAN
Mario Kart Arcade GP DX
Announcer (Japan)
Pac-Land
General Sounds
Pac-Mania
General Sounds
Popeye Saves the Earth (Bally Pinball)
Sound Effects
Popeye Saves the Earth (Bally Pinball)
Voices
Road Show (Williams Pinball)
Sound Effects
Road Show (Williams Pinball)
Voices
The Simpsons
Voices
The Twilight Zone (Bally Pinball)
Sound Effects
The Twilight Zone (Bally Pinball)
Voices
White Water (Williams Pinball)
Sound Effects
White Water (Williams Pinball)
Voices
World Cup Soccer (Bally Pinball)
Sound Effects
World Cup Soccer (Bally Pinball)
Voices
Browser Games Sounds: 2
Prelude of the Chambered
Sound Effects
Super Sized Mario Bros.
General Sounds
Dreamcast Sounds: 29
Puyo Puyo~n (JPN)
Archan
Puyo Puyo~n (JPN)
Arle Nadja
Puyo Puyo~n (JPN)
Carbuncle
Puyo Puyo~n (JPN)
Chico
Puyo Puyo~n (JPN)
Dark Prince / Satan
Puyo Puyo~n (JPN)
Doppelganger Arle
Puyo Puyo~n (JPN)
Draco Centauros
Puyo Puyo~n (JPN)
Dragon
Puyo Puyo~n (JPN)
Harpy
Puyo Puyo~n (JPN)
Kikimora
Puyo Puyo~n (JPN)
Miscellaneous Characters
Puyo Puyo~n (JPN)
Nohoho
Puyo Puyo~n (JPN)
Panotty
Puyo Puyo~n (JPN)
Rulue
Puyo Puyo~n (JPN)
Schezo Wegey
Puyo Puyo~n (JPN)
Seriri
Puyo Puyo~n (JPN)
Skeleton-T
Puyo Puyo~n (JPN)
Sound Effects
Puyo Puyo~n (JPN)
Suketoudara
Puyo Puyo~n (JPN)
Witch
Skies of Arcadia
Aika (English)
Skies of Arcadia
Airship Combat (SE)
Skies of Arcadia
Drachma (English)
Skies of Arcadia
Enemy and Boss Attacks (SE)
Skies of Arcadia
Enrique (English)
Skies of Arcadia
Fina (English)
Skies of Arcadia
Gilder (English)
Skies of Arcadia
Magic, Items, and Status Effects (SE)
Skies of Arcadia
Vyse (English)
DS / DSi Sounds: 107
Dragon Ball Z: Supersonic Warriors 2
Android 18
Dragon Ball Z: Supersonic Warriors 2
Android 18 (JPN)
Dragon Ball Z: Supersonic Warriors 2
Broly
Dragon Ball Z: Supersonic Warriors 2
Broly (JPN)
Dragon Ball Z: Supersonic Warriors 2
Buu (Good)
Dragon Ball Z: Supersonic Warriors 2
Buu (Good) (JPN)
Dragon Ball Z: Supersonic Warriors 2
Buu (Majin)
Dragon Ball Z: Supersonic Warriors 2
Buu (Majin) (JPN)
Dragon Ball Z: Supersonic Warriors 2
Captain Ginyu
Dragon Ball Z: Supersonic Warriors 2
Captain Ginyu (JPN)
Dragon Ball Z: Supersonic Warriors 2
Cell (2nd Form)
Dragon Ball Z: Supersonic Warriors 2
Cell (2nd Form) (JPN)
Dragon Ball Z: Supersonic Warriors 2
Cell (Perfect Form) (JPN)
Dragon Ball Z: Supersonic Warriors 2
Cell (Perfect)
Dragon Ball Z: Supersonic Warriors 2
Cooler
Dragon Ball Z: Supersonic Warriors 2
Cooler (JPN)
Dragon Ball Z: Supersonic Warriors 2
Dr. Gero
Dragon Ball Z: Supersonic Warriors 2
Dr. Gero (JPN)
Dragon Ball Z: Supersonic Warriors 2
Frieza
Dragon Ball Z: Supersonic Warriors 2
Frieza (JPN)
Dragon Ball Z: Supersonic Warriors 2
Gohan (Adult)
Dragon Ball Z: Supersonic Warriors 2
Gohan (Adult) (JPN)
Dragon Ball Z: Supersonic Warriors 2
Gohan (Kid)
Dragon Ball Z: Supersonic Warriors 2
Gohan (Kid) (JPN)
Dragon Ball Z: Supersonic Warriors 2
Gohan (SS2)
Dragon Ball Z: Supersonic Warriors 2
Gohan (SS2) (JPN)
Dragon Ball Z: Supersonic Warriors 2
Goku (Normal)
Dragon Ball Z: Supersonic Warriors 2
Goku (Normal) (JPN)
Dragon Ball Z: Supersonic Warriors 2
Goku (SS)
Dragon Ball Z: Supersonic Warriors 2
Goku (SS) (JPN)
Dragon Ball Z: Supersonic Warriors 2
Gotenks (Normal)
Dragon Ball Z: Supersonic Warriors 2
Gotenks (Normal) (JPN)
Dragon Ball Z: Supersonic Warriors 2
Gotenks (SS3)
Dragon Ball Z: Supersonic Warriors 2
Gotenks (SS3) (JPN)
Dragon Ball Z: Supersonic Warriors 2
Krillin
Dragon Ball Z: Supersonic Warriors 2
Krillin (JPN)
Dragon Ball Z: Supersonic Warriors 2
Mecha Frieza
Dragon Ball Z: Supersonic Warriors 2
Mecha Frieza (JPN)
Dragon Ball Z: Supersonic Warriors 2
Metal Cooler
Dragon Ball Z: Supersonic Warriors 2
Metal Cooler (JPN)
Dragon Ball Z: Supersonic Warriors 2
Piccolo
Dragon Ball Z: Supersonic Warriors 2
Piccolo (JPN)
Dragon Ball Z: Supersonic Warriors 2
Sound Effects
Dragon Ball Z: Supersonic Warriors 2
Support Characters
Dragon Ball Z: Supersonic Warriors 2
Support Characters (JPN)
Dragon Ball Z: Supersonic Warriors 2
Trunks (Normal)
Dragon Ball Z: Supersonic Warriors 2
Trunks (Normal) (JPN)
Dragon Ball Z: Supersonic Warriors 2
Trunks (SS)
Dragon Ball Z: Supersonic Warriors 2
Trunks (SS) (JPN)
Dragon Ball Z: Supersonic Warriors 2
Vegeta (Majin)
Dragon Ball Z: Supersonic Warriors 2
Vegeta (Majin) (JPN)
Dragon Ball Z: Supersonic Warriors 2
Vegeta (Normal)
Dragon Ball Z: Supersonic Warriors 2
Vegeta (Normal) (JPN)
Dragon Ball Z: Supersonic Warriors 2
Vegeta (SS)
Dragon Ball Z: Supersonic Warriors 2
Vegeta (SS) (JPN)
Hi! Hamtaro: Ham-Ham Challenge
Bijou / Ribon (JP)
Hi! Hamtaro: Ham-Ham Challenge
Boss / Taisho (JP)
Hi! Hamtaro: Ham-Ham Challenge
Cappy / Kaburu (JP)
Hi! Hamtaro: Ham-Ham Challenge
Dexter / Megane (JP)
Hi! Hamtaro: Ham-Ham Challenge
Group Voices (JP)
Hi! Hamtaro: Ham-Ham Challenge
Hamtaro (JP)
Hi! Hamtaro: Ham-Ham Challenge
Howdy / Maido (JP)
Hi! Hamtaro: Ham-Ham Challenge
Jingle / Tongari (JP)
Hi! Hamtaro: Ham-Ham Challenge
Maxwell / Noppo (JP)
Hi! Hamtaro: Ham-Ham Challenge
Oxnard / Koushi (JP)
Hi! Hamtaro: Ham-Ham Challenge
Panda (JP)
Hi! Hamtaro: Ham-Ham Challenge
Pashmina / Mafura (JP)
Hi! Hamtaro: Ham-Ham Challenge
Penelope / Chibimaru (JP)
Hi! Hamtaro: Ham-Ham Challenge
Sandy / Torahamu-chan (JP)
Hi! Hamtaro: Ham-Ham Challenge
Snoozer / Neteru (JP)
Hi! Hamtaro: Ham-Ham Challenge
Stan / Torahamu-kun (JP)
Hi! Hamtaro: Ham-Ham Challenge
Stan and Sandy / Torahamu-kun and Torahamu-chan (JP)
Puyo Pop Fever
Amitie
Puyo Pop Fever
Amitie (Japanese)
Puyo Pop Fever
Arle Nadja
Puyo Pop Fever
Arle Nadja (Japanese)
Puyo Pop Fever
Carbuncle
Puyo Pop Fever
Carbuncle (Japanese)
Puyo Pop Fever
Dapper Bones / Oshare Bones
Puyo Pop Fever
Dapper Bones / Oshare Bones (Japanese)
Puyo Pop Fever
Donguri Gaeru
Puyo Pop Fever
Donguri Gaeru (Japanese)
Puyo Pop Fever
Frankensteins
Puyo Pop Fever
Frankensteins (Japanese)
Puyo Pop Fever
Hohow Bird
Puyo Pop Fever
Hohow Bird (Japanese)
Puyo Pop Fever
Klug
Puyo Pop Fever
Klug (Japanese)
Puyo Pop Fever
Lidelle / Rider
Puyo Pop Fever
Lidelle / Rider (Japanese)
Puyo Pop Fever
Ms. Accord
Puyo Pop Fever
Ms. Accord (Japanese)
Puyo Pop Fever
Ocean Prince
Puyo Pop Fever
Ocean Prince (Japanese)
Puyo Pop Fever
Onion Pixy
Puyo Pop Fever
Onion Pixy (Japanese)
Puyo Pop Fever
Popoi
Puyo Pop Fever
Popoi (Japanese)
Puyo Pop Fever
Raffine
Puyo Pop Fever
Raffine (Japanese)
Puyo Pop Fever
Tarutaru
Puyo Pop Fever
Tarutaru (Japanese)
Puyo Pop Fever
Yu
Puyo Pop Fever
Yu (Japanese)
Sonic Colors
Sonic the Hedgehog
Spider-Man: Battle for New York
Character Sound Effects
Spider-Man: Battle for New York
Sound Effects
Game Boy / GBC Sounds: 4
The Bugs Bunny Crazy Castle 2 / Mickey Mouse II
Sound Effects
Mega Man III / IV / V
Sound Effects
Tetris
Sound Effects
Wario Land II
Sound Effects
Game Boy Advance Sounds: 20
Puyo Pop
Arle Nadja
Puyo Pop
Carbuncle
Puyo Pop
Dark Prince / Satan
Puyo Pop
Draco Centauros
Puyo Pop
Harpy
Puyo Pop
Incubus
Puyo Pop
Kikimora
Puyo Pop
Minotauros
Puyo Pop
Nohoho
Puyo Pop
Ragnus the Brave
Puyo Pop
Rulue
Puyo Pop
Schezo Wegey
Puyo Pop
Seriri
Puyo Pop
Skeleton-T
Puyo Pop
Sound Effects
Puyo Pop
Suketoudara
Puyo Pop
Witch
Puyo Pop
Zoh Daimaoh
Puyo Pop Fever
Character Voices (Japanese)
Sonic Battle
Japanese Voices
GameCube Sounds: 38
Disney's Donald Duck: Goin' Quackers
Donald Duck
Puyo Pop Fever
Amitie
Puyo Pop Fever
Amitie (Japanese)
Puyo Pop Fever
Arle Nadja
Puyo Pop Fever
Arle Nadja (Japanese)
Puyo Pop Fever
Carbuncle
Puyo Pop Fever
Carbuncle (Japanese)
Puyo Pop Fever
Dapper Bones / Oshare Bones
Puyo Pop Fever
Dapper Bones / Oshare Bones (Japanese)
Puyo Pop Fever
Donguri Gaeru
Puyo Pop Fever
Donguri Gaeru (Japanese)
Puyo Pop Fever
Frankensteins
Puyo Pop Fever
Frankensteins (Japanese)
Puyo Pop Fever
Hohow Bird
Puyo Pop Fever
Hohow Bird (Japanese)
Puyo Pop Fever
Klug
Puyo Pop Fever
Klug (Japanese)
Puyo Pop Fever
Lidelle / Rider
Puyo Pop Fever
Lidelle / Rider (Japanese)
Puyo Pop Fever
Ms. Accord
Puyo Pop Fever
Ms. Accord (Japanese)
Puyo Pop Fever
Ocean Prince
Puyo Pop Fever
Ocean Prince (Japanese)
Puyo Pop Fever
Onion Pixy
Puyo Pop Fever
Onion Pixy (Japanese)
Puyo Pop Fever
Popoi
Puyo Pop Fever
Popoi (Japanese)
Puyo Pop Fever
Raffina / Raffine
Puyo Pop Fever
Raffina / Raffine (Japanese)
Puyo Pop Fever
Tarutaru
Puyo Pop Fever
Tarutaru (Japanese)
Puyo Pop Fever
Yu
Puyo Pop Fever
Yu (Japanese)
The SpongeBob SquarePants Movie
Dennis
The SpongeBob SquarePants Movie
Patrick Star
The SpongeBob SquarePants Movie
Plankton
The SpongeBob SquarePants Movie
Princess Mindy
The SpongeBob SquarePants Movie
SpongeBob SquarePants
Genesis / 32X / SCD Sounds: 3
Alien Soldier
Sound Effects
Dr. Robotnik's Mean Bean Machine
Sound Effects
Teenage Mutant Ninja Turtles: The Hyperstone Heist
Sound Effects
LeapFrog Didj Sounds: 4
SpongeBob SquarePants: Fists of Foam
Lipp Cervas
SpongeBob SquarePants: Fists of Foam
LungFish and Filthy Phil
SpongeBob SquarePants: Fists of Foam
SpongeBob SquarePants
SpongeBob SquarePants: Fists of Foam
The Tickler
Leapster Sounds: 1
Numbers on the Run
Miscellaneous
Mobile Sounds: 41
The 7D Mine Train
Bashful
The 7D Mine Train
The Big Bash
The 7D Mine Train
Mine Carts and Gadgets
The 7D Mine Train
Miscellaneous
Action Taimanin
Fuuma Tokiko
Action Taimanin
Igawa Asagi
Bomberman Chains
Sound Effects
BooniePlanet
Boonie Voices
BooniePlanet
Sound Effects
Cookie Run: Kingdom
Caramel Arrow Cookie
Cookie Run: Kingdom
System
Gordon Ramsay's Chef Blast
Gordon Ramsay
Incredibox
v8 - Dystopia
Mafia City
Dialogue
MovieStarPlanet 2
Sound Effects
Moy - Virtual Pet Game
Voice Clips
Moy 2 - Virtual Pet Game
Voice Clips
Music World
Sound Effects
My Singing Monsters
Celestial Island
Pokémon Playhouse
Narrator
Pokémon Playhouse
Pokémon Names
Pokémon Playhouse
Pokémon Sounds
Sonic at the Olympic Games
Amy Rose (JP)
Sonic at the Olympic Games
Blaze the Cat (JP)
Sonic at the Olympic Games
Dr. Eggman (JP)
Sonic at the Olympic Games
Dr. Eggman Nega (JP)
Sonic at the Olympic Games
Espio the Chameleon (JP)
Sonic at the Olympic Games
Jet the Hawk (JP)
Sonic at the Olympic Games
Knuckles the Echidna (JP)
Sonic at the Olympic Games
Miles "Tails" Prower (JP)
Sonic at the Olympic Games
Non-Playable Characters (JP)
Sonic at the Olympic Games
Rouge the Bat (JP)
Sonic at the Olympic Games
Shadow the Hedgehog (JP)
Sonic at the Olympic Games
Silver the Hedgehog (JP)
Sonic at the Olympic Games
Sonic the Hedgehog (JP)
Sonic at the Olympic Games
Vector the Crocodile (JP)
Sonic at the Olympic Games
Zavok (JP)
Sonic at the Olympic Games
Zazz (JP)
Sonic the Hedgehog
Sound Effects
Sonic the Hedgehog 2
Sound Effects
Warped Kart Racers
Bobby Hill
NES Sounds: 2
M.C. Kids / McDonaldland
Sound Effects
Pac-Man Championship Edition (Namco Museum Archives / Namcot Collection)
Sound Effects
Nintendo 64 Sounds: 15
Killer Instinct Gold
Announcer
Killer Instinct Gold
Fulgore
Killer Instinct Gold
Gargos
Killer Instinct Gold
Glacius
Killer Instinct Gold
Jago
Killer Instinct Gold
Kim Wu
Killer Instinct Gold
Maya
Killer Instinct Gold
Orchid
Killer Instinct Gold
Sabrewulf
Killer Instinct Gold
Sound Effects
Killer Instinct Gold
Spinal
Killer Instinct Gold
TJ Combo
Killer Instinct Gold
Tusk
Mario Tennis
Mario
Pokémon Stadium
Announcer (Italian)
Nintendo Switch Sounds: 51
ARMS
Announcer
ARMS
Arms (Heavy)
ARMS
Arms (Light)
ARMS
Arms (Medium)
ARMS
Byte & Barq
ARMS
Drones
ARMS
Items
ARMS
Ribbon Girl (Beta)
ARMS
RNAs
ARMS
Spring Man (Beta)
Bargain Hunter
Auctioneer
Bargain Hunter
Valuer
Game Builder Garage
Person Nodon
Game Builder Garage
UFO Nodon
Kirby and the Forgotten Land
Kirby
The Legend of Zelda: Link's Awakening
Genie
The Legend of Zelda: Link's Awakening
Link
The Legend of Zelda: Link's Awakening
Sale
The Legend of Zelda: Link's Awakening
Schule Donavitch
Mario Golf: Super Rush
Shy Guy
Mario Party Superstars
Luigi
Mario Party Superstars
Petey Piranha
Mario Party Superstars
Wario
Mario Party Superstars
Yoshi
Pocky & Rocky Reshrined
Sound Effects
Pokémon Mystery Dungeon: Rescue Team DX
Cutscene Sounds
Street Fighter 30th Anniversary Collection / Street Fighter 30th Anniversary Collection International
Menu
Super Bomberman R Online
Goemon Bomber
Super Bomberman R Online
Goemon Bomber (Japanese)
Super Bomberman R Online
Suikoden 2 Hero Bomber
Super Bomberman R Online
Suikoden 2 Hero Bomber (Japanese)
WarioWare: Get It Together!
Announcer
WarioWare: Get It Together!
Announcer (Chinese)
WarioWare: Get It Together!
Announcer (Dutch)
WarioWare: Get It Together!
Announcer (French)
WarioWare: Get It Together!
Announcer (German)
WarioWare: Get It Together!
Announcer (Italian)
WarioWare: Get It Together!
Announcer (Japanese)
WarioWare: Get It Together!
Announcer (Korean)
WarioWare: Get It Together!
Announcer (Russian)
WarioWare: Get It Together!
Announcer (Spanish, Latin America)
WarioWare: Get It Together!
Announcer (Spanish, Spain)
Xenoblade Chronicles 2
Ahkos
Xenoblade Chronicles 2
Cressidus
Xenoblade Chronicles 2
Jin
Xenoblade Chronicles 2
Malos
Xenoblade Chronicles 2
Mikhail
Xenoblade Chronicles 2
Obrona
Xenoblade Chronicles 2
Patroka
Xenoblade Chronicles 2
Perdido
Xenoblade Chronicles 2
Sever
PC / Computer Sounds: 195
Annalynn
Annalynn's Voice
Antonball Deluxe
Anton
ANTONBLAST (Demo)
Anton
ANTONBLAST (Demo)
Sound Effects
Arcana Heart 3 LOVEMAX SIXSTARS!!!!!!
Dark Heart
Arcana Heart 3 LOVEMAX SIXSTARS!!!!!!
Pistrix
Baldi's Basics Plus
Baldi
Baldi's Basics Plus
Beans
Baldi's Basics Plus
Bully
Baldi's Basics Plus
Chalkles
Baldi's Basics Plus
Johnny
Baldi's Basics Plus
Mrs. Pomp
Baldi's Basics Plus
Principal of the Thing
Baldi's Basics Plus
Sound Effects
Counter-Strike 1.6
Weapons
Counter-Strike: Source
Hostage
Counter-Strike: Source
Weapons
Fighting EX Layer
Allen Snider
Fighting EX Layer
Announcer
Fighting EX Layer
Area
Fighting EX Layer
Blair Dame
Fighting EX Layer
Common Sounds
Fighting EX Layer
Darun Mister
Fighting EX Layer
Doctrine Dark
Fighting EX Layer
Garuda
Fighting EX Layer
Hayate
Fighting EX Layer
Hokuto
Fighting EX Layer
Jack
Fighting EX Layer
Kairi
Fighting EX Layer
Pullum Purna
Fighting EX Layer
Sanane
Fighting EX Layer
Shadow Geist
Fighting EX Layer
Sharon
Fighting EX Layer
Shirase
Fighting EX Layer
Skullomania
Fighting EX Layer
System Sounds
Fighting EX Layer
Terry Bogard
Fighting EX Layer
Vulcano Rosso
The Godfather: The Don's Edition
Gunshots
Granblue Fantasy Versus
Avatar Belial
Granblue Fantasy Versus
Eustace
Granblue Fantasy Versus
Seox
Granblue Fantasy Versus
Vira
Half-Life: Alyx
Combine Charger
Half-Life: Alyx
Combine Grunt
Half-Life: Alyx
Combine Officer
Half-Life: Alyx
Combine Suppressor
Half-Life: Alyx
Drone
Half-Life: Alyx
Overwatch
Half-Life: Alyx
Scientist
Haydee
Ambience
Haydee
Common Sounds
Haydee
Hits and Melee
Hedon: Bloodrite
Axe
Hedon: Bloodrite
Crushbow
Hedon: Bloodrite
Crylance
Hedon: Bloodrite
Fire Hammer
Hedon: Bloodrite
Fists
Hedon: Bloodrite
Force Pike
Hedon: Bloodrite
Fragfire Cannon
Hedon: Bloodrite
Great Axe
Hedon: Bloodrite
Hatchet and Shield
Hedon: Bloodrite
Hellclaw
Hedon: Bloodrite
Potion Launcher
Hedon: Bloodrite
Spike Gun
Hedon: Bloodrite
Storm Staff
Indivisible
Ajna
Mario Teaches Typing 2
Mario (Cutscenes)
Megadimension Neptunia VII
System Sound Effects
Melty Blood: Type Lumina
Aoko Aozaki
Melty Blood: Type Lumina
Dead Apostle Noel
Monopoly Deluxe
Sound Effects
N++
Sound Effects
Neptunia Shooter
Sound Effects
Nickelodeon All-Star Brawl
Aang
Nickelodeon All-Star Brawl
April O'Neil
Nickelodeon All-Star Brawl
CatDog
Nickelodeon All-Star Brawl
Danny Phantom
Nickelodeon All-Star Brawl
Garfield
Nickelodeon All-Star Brawl
Helga Pataki
Nickelodeon All-Star Brawl
Hugh Neutron
Nickelodeon All-Star Brawl
Jenny Wakeman
Nickelodeon All-Star Brawl
Korra
Nickelodeon All-Star Brawl
Leonardo
Nickelodeon All-Star Brawl
Lincoln Loud
Nickelodeon All-Star Brawl
Lucy Loud
Nickelodeon All-Star Brawl
Michelangelo
Nickelodeon All-Star Brawl
Nigel Thornberry
Nickelodeon All-Star Brawl
Oblina
Nickelodeon All-Star Brawl
Patrick Star
Nickelodeon All-Star Brawl
Powdered Toastman
Nickelodeon All-Star Brawl
Ren & Stimpy
Nickelodeon All-Star Brawl
Reptar
Nickelodeon All-Star Brawl
Sandy Cheeks
Nickelodeon All-Star Brawl
Shredder
Nickelodeon All-Star Brawl
SpongeBob SquarePants
Nickelodeon All-Star Brawl
Toph Beifong
Nickelodeon All-Star Brawl
Zim
Oh...Sir! The Insult Simulator
Postal Dude
One-Punch Man: A Hero Nobody Knows
Amai Mask (Sweet Mask)
One-Punch Man: A Hero Nobody Knows
Atomic Samurai
One-Punch Man: A Hero Nobody Knows
Boros
One-Punch Man: A Hero Nobody Knows
Carnage Kabuto
One-Punch Man: A Hero Nobody Knows
Child Emperor
One-Punch Man: A Hero Nobody Knows
Crablante
One-Punch Man: A Hero Nobody Knows
Deep Sea King
One-Punch Man: A Hero Nobody Knows
Genos
One-Punch Man: A Hero Nobody Knows
Hellish Blizzard (Fubuki)
One-Punch Man: A Hero Nobody Knows
Melzargard
One-Punch Man: A Hero Nobody Knows
Metal Bat
One-Punch Man: A Hero Nobody Knows
Metal Knight
One-Punch Man: A Hero Nobody Knows
Mosquito Girl
One-Punch Man: A Hero Nobody Knows
Mumen Rider
One-Punch Man: A Hero Nobody Knows
Puri-Puri Prisoner
One-Punch Man: A Hero Nobody Knows
Saitama
One-Punch Man: A Hero Nobody Knows
Silver Fang (Bang)
One-Punch Man: A Hero Nobody Knows
Snakebite Sneck
One-Punch Man: A Hero Nobody Knows
Speed-o'-Sound Sonic
One-Punch Man: A Hero Nobody Knows
Spring Mustachio
One-Punch Man: A Hero Nobody Knows
Stinger
One-Punch Man: A Hero Nobody Knows
Tanktop Black Hole
One-Punch Man: A Hero Nobody Knows
Tanktop Master
One-Punch Man: A Hero Nobody Knows
Tanktop Tiger
One-Punch Man: A Hero Nobody Knows
Terrible Tornado (Tatsumaki)
One-Punch Man: A Hero Nobody Knows
Vaccine Man
Ori and the Will of the Wisps
Ability Tree Skills
Ori and the Will of the Wisps
Enemies (Decay Related)
Ori and the Will of the Wisps
Enemies (Kwolok's Hollow)
Ori and the Will of the Wisps
Enemies (Luma Pools / Aquatic)
Ori and the Will of the Wisps
Enemies (Mouldwood Depths)
Ori and the Will of the Wisps
Enemies (Other / Universal)
Ori and the Will of the Wisps
Enemies (Silent Woodlands)
Ori and the Will of the Wisps
Enemies (Skeeto Types)
Ori and the Will of the Wisps
Enemies (Windswept Wastes)
Ori and the Will of the Wisps
Gorlek Miners
Ori and the Will of the Wisps
Hammer
Ori and the Will of the Wisps
Hornbug
Ori and the Will of the Wisps
Howl
Ori and the Will of the Wisps
Ku
Ori and the Will of the Wisps
Kwolok
Ori and the Will of the Wisps
Light Burst
Ori and the Will of the Wisps
Mora
Ori and the Will of the Wisps
Ori
Ori and the Will of the Wisps
Sandworm
Ori and the Will of the Wisps
Shards
Ori and the Will of the Wisps
Shriek
Ori and the Will of the Wisps
Spells / Trained Abilities
Ori and the Will of the Wisps
Spike
Ori and the Will of the Wisps
Spirit Arc
Ori and the Will of the Wisps
Spirit Edge
Ori and the Will of the Wisps
Spirit Star
Ori and the Will of the Wisps
Torch
Ori and the Will of the Wisps
Wellspring Glades NPCs
Ori and the Will of the Wisps
Willow Stone
Ori and the Will of the Wisps
World Story NPCs
Patrick's Parabox
Sound Effects
Puyo Puyo Fever
Sound Effects
Rayman Arena / M
Globox (Battle)
Rayman Arena / M
Henchman 1000 (Battle)
Rayman Arena / M
Henchman 800 (Battle)
Rayman Arena / M
Menu Sounds
Rayman Arena / M
Mrs. Razorbeard (Battle)
Rayman Arena / M
Rayman (Battle)
Rayman Arena / M
Razorbeard (Battle)
Rayman Arena / M
Sound Effects (Battle)
Rayman Arena / M
Sound Effects (Race)
Rayman Arena / M
Teensies (Battle)
Rayman Arena / M
Tily (Battle)
Reader Rabbit 2nd Grade
Monstrous Mirror
Rec Room
Announcer
Rugrats in Paris
Dil Pickles
Rugrats in Paris
Kimi Finster
Rugrats in Paris
Lil DeVille
Rugrats in Paris
Phil DeVille
Rugrats in Paris
Tommy Pickles
S.T.A.L.K.E.R.: Shadow of Chernobyl
Weapons
Shin Megami Tensei III Nocturne HD Remaster
Skills
Sonic the Hedgehog CD (2011)
Sound Effects
Tennis Titans
Announcer
Tennis Titans
Bella
Tennis Titans
Crowd
Tennis Titans
General Sound Effects
Tennis Titans
Poh-Poh
Tennis Titans
Rubin
Tennis Titans
Shady
Tennis Titans
Spelvin
Tennis Titans
X-It
Tennis Titans
Y-It
There Is No Game: Jam 2015
Game
Toy Story
Character Voices
Toy Story
Sound Effects
Toy Story 3
Sarge
Travis Strikes Again: No More Heroes
Sound Effects
Untitled Goose Game
Geese
Zardy's Maze
Player Sounds
Pico Sounds: 1
Sonic the Hedgehog's Gameworld
Voices (English)
PlayStation Sounds: 40
Crash Bandicoot 2: Cortex Strikes Back
Voices (Spanish)
Crash Team Racing
Coco Bandicoot (English)
Pac-Man World
Sound Effects
Puyo Puyo Sun (JPN)
Arle Nadja
Puyo Puyo Sun (JPN)
Carbuncle
Puyo Puyo Sun (JPN)
Choppun
Puyo Puyo Sun (JPN)
Dark Prince / Satan
Puyo Puyo Sun (JPN)
Draco Centauros
Puyo Puyo Sun (JPN)
Harpy
Puyo Puyo Sun (JPN)
Honey Bee
Puyo Puyo Sun (JPN)
Incubus
Puyo Puyo Sun (JPN)
Kikimora
Puyo Puyo Sun (JPN)
Kodomo Dragon
Puyo Puyo Sun (JPN)
Ragnus the Brave
Puyo Puyo Sun (JPN)
Rulue
Puyo Puyo Sun (JPN)
Schezo Wegey
Puyo Puyo Sun (JPN)
Skeleton-T
Puyo Puyo Sun (JPN)
Sound Effects / Title Call
Puyo Puyo Sun (JPN)
Suketoudara
Puyo Puyo Sun (JPN)
Witch
Puyo Puyo Sun (JPN)
Zoh Daimaoh
Puyo Puyo Tsuu Ketteiban (JPN)
Arle Nadja
Puyo Puyo Tsuu Ketteiban (JPN)
Miscellaneous Characters
Warpath: Jurassic Park
Acrocanthosaurus
Warpath: Jurassic Park
Albertosaurus
Warpath: Jurassic Park
Ankylosaurus
Warpath: Jurassic Park
Battle Announcers
Warpath: Jurassic Park
Carcharodontosaurus
Warpath: Jurassic Park
Combat Sound Effects
Warpath: Jurassic Park
Cryolophosaurus
Warpath: Jurassic Park
Giganotosaurus
Warpath: Jurassic Park
Megaraptor
Warpath: Jurassic Park
Museum Voicelines
Warpath: Jurassic Park
Pachycephalosaurus
Warpath: Jurassic Park
Spinosaurus
Warpath: Jurassic Park
Stygimoloch
Warpath: Jurassic Park
Styracosaurus
Warpath: Jurassic Park
Suchomimus
Warpath: Jurassic Park
Triceratops
Warpath: Jurassic Park
Tyrannosaurus
PlayStation 2 Sounds: 73
The Adventures of Cookie & Cream
Cookie & Cream
Cartoon Network Racing
Flem
Cartoon Network Racing
Johnny Bravo
Cartoon Network Racing
Red Guy
Gregory Horror Show: Soul Collector
Cactus Gunman (Japanese)
Gregory Horror Show: Soul Collector
Catherine (Japanese)
Gregory Horror Show: Soul Collector
Gregory (Japanese)
Gregory Horror Show: Soul Collector
Gregory Mama (Japanese)
Gregory Horror Show: Soul Collector
Guest Room Voices (English)
Gregory Horror Show: Soul Collector
Guest Room Voices (Japanese)
Gregory Horror Show: Soul Collector
Hell's Chef (Japanese)
Gregory Horror Show: Soul Collector
Lost Doll (Japanese)
Gregory Horror Show: Soul Collector
Neko Zombie (Japanese)
Jimmy Neutron: Jet Fusion
Bullies
Jimmy Neutron: Jet Fusion
Cindy Vortex
Jimmy Neutron: Jet Fusion
Coach Levi
Jimmy Neutron: Jet Fusion
Gate Keeper
Jimmy Neutron: Jet Fusion
Goddard
Jimmy Neutron: Jet Fusion
Jet Fusion
Jimmy Neutron: Jet Fusion
Jimmy Neutron
Jimmy Neutron: Jet Fusion
Ms. Fowl
Jimmy Neutron: Jet Fusion
Pirate
Jimmy Neutron: Jet Fusion
Professor Finbarr Calamitous
Jimmy Neutron: Jet Fusion
Sheen Estevez
Jimmy Neutron: Jet Fusion
Sumo Wrestler
King of Fighters: Maximum Impact 2
Alba Meira
King of Fighters: Maximum Impact 2
Athena Asamiya
King of Fighters: Maximum Impact 2
B. Jenet
King of Fighters: Maximum Impact 2
Billy Kane
King of Fighters: Maximum Impact 2
Chae Lim
King of Fighters: Maximum Impact 2
Clark Still
King of Fighters: Maximum Impact 2
Duke
King of Fighters: Maximum Impact 2
Fiolina "Fio" Germi
King of Fighters: Maximum Impact 2
Hanzo Hattori
King of Fighters: Maximum Impact 2
Hyena
King of Fighters: Maximum Impact 2
Jivatma
King of Fighters: Maximum Impact 2
Kim Kaphwan
King of Fighters: Maximum Impact 2
Kula Diamond
King of Fighters: Maximum Impact 2
Leona Heidern
King of Fighters: Maximum Impact 2
Lien Neville
King of Fighters: Maximum Impact 2
Lilly Kane
King of Fighters: Maximum Impact 2
Luise Meyrink
King of Fighters: Maximum Impact 2
Maxima
King of Fighters: Maximum Impact 2
Mignon Beart
King of Fighters: Maximum Impact 2
Nagase
King of Fighters: Maximum Impact 2
Nightmare Geese
King of Fighters: Maximum Impact 2
Ralf Jones
King of Fighters: Maximum Impact 2
Richard Meyer
King of Fighters: Maximum Impact 2
Ryo Sakazaki / Mr. Karate II
King of Fighters: Maximum Impact 2
Seth
King of Fighters: Maximum Impact 2
Soiree Meira
King of Fighters: Maximum Impact 2
Terry Bogard / Wild Wolf
King of Fighters: Maximum Impact 2
Yuri Sakazaki
Magna Carta: Tears of Blood / Crimson Stigmata
Azel
Magna Carta: Tears of Blood / Crimson Stigmata
Azhadi Zoren
Magna Carta: Tears of Blood / Crimson Stigmata
Calintz
Magna Carta: Tears of Blood / Crimson Stigmata
Chris Arcway
Magna Carta: Tears of Blood / Crimson Stigmata
Eonis Milan
Magna Carta: Tears of Blood / Crimson Stigmata
Haren
Magna Carta: Tears of Blood / Crimson Stigmata
Justina Born
Magna Carta: Tears of Blood / Crimson Stigmata
Raul
Magna Carta: Tears of Blood / Crimson Stigmata
Reith
Magna Carta: Tears of Blood / Crimson Stigmata
Rianna
Magna Carta: Tears of Blood / Crimson Stigmata
Serina
MDK2: Armageddon
BFB
MDK2: Armageddon
Conehead
MDK2: Armageddon
Dr. Hawkins
MDK2: Armageddon
Jim Dandy
Puyo Puyo Tsuu Perfect Set (JPN)
Arle Nadja
Puyo Puyo Tsuu Perfect Set (JPN)
Miscellaneous Characters
Puyo Puyo Tsuu Perfect Set (JPN)
Sound Effects
Toy Story 3
Jessie
Wallace & Gromit: The Curse of the Were-Rabbit
Reverend Clement Hedges
PlayStation 3 Sounds: 25
LittleBigPlanet 2
Avalon Centrifuge
Naughty Bear: Panic in Paradise
Alien Bear
Naughty Bear: Panic in Paradise
Army Bear
Naughty Bear: Panic in Paradise
Business Bear
Naughty Bear: Panic in Paradise
Cop Bear
Naughty Bear: Panic in Paradise
Danger Bear
Naughty Bear: Panic in Paradise
Elvis Bear
Naughty Bear: Panic in Paradise
Gardener Bear
Naughty Bear: Panic in Paradise
General Treacle
Naughty Bear: Panic in Paradise
Knight Bear
Naughty Bear: Panic in Paradise
Ninja Bear
Naughty Bear: Panic in Paradise
Normal Bear 1
Naughty Bear: Panic in Paradise
Normal Bear 2
Naughty Bear: Panic in Paradise
Party Bear
Naughty Bear: Panic in Paradise
Police Bear
Naughty Bear: Panic in Paradise
Revolution Bear
Naughty Bear: Panic in Paradise
Robo Bear
Naughty Bear: Panic in Paradise
Silky
Naughty Bear: Panic in Paradise
SWAT Bear
Naughty Bear: Panic in Paradise
Uni Bear
Naughty Bear: Panic in Paradise
Urban Bear
Naughty Bear: Panic in Paradise
Vampire Bear
Naughty Bear: Panic in Paradise
Xoctopus
Naughty Bear: Panic in Paradise
Zebra Bear
Naughty Bear: Panic in Paradise
Zombie Bear
PlayStation 4 Sounds: 6
Bloodborne: Game of the Year Edition
sprj_c7500 (Beast-possessed Soul)
Bloodborne: Game of the Year Edition
sprj_c8020 (Slug Princess)
Bloodborne: Game of the Year Edition
sprj_c8030 (The Doll)
Bloodborne: Game of the Year Edition
sprj_c8040_eng (Gehrman Wheelchair)
Bloodborne: Game of the Year Edition
sprj_c8050_eng (Gehrman, the First Hunter)
Bloodborne: Game of the Year Edition
sprj_c9000 (Unused Knight)
PSP Sounds: 56
Puyo Pop Fever
Amitie
Puyo Pop Fever
Amitie (Japanese)
Puyo Pop Fever
Arle Nadja
Puyo Pop Fever
Arle Nadja (Japanese)
Puyo Pop Fever
Carbuncle
Puyo Pop Fever
Carbuncle (Japanese)
Puyo Pop Fever
Dapper Bones / Oshare Bones
Puyo Pop Fever
Dapper Bones / Oshare Bones (Japanese)
Puyo Pop Fever
Donguri Gaeru
Puyo Pop Fever
Donguri Gaeru (Japanese)
Puyo Pop Fever
Frankensteins
Puyo Pop Fever
Frankensteins (Japanese)
Puyo Pop Fever
Hohow Bird
Puyo Pop Fever
Hohow Bird (Japanese)
Puyo Pop Fever
Klug
Puyo Pop Fever
Klug (Japanese)
Puyo Pop Fever
Lidelle / Rider
Puyo Pop Fever
Lidelle / Rider (Japanese)
Puyo Pop Fever
Ms. Accord
Puyo Pop Fever
Ms. Accord (Japanese)
Puyo Pop Fever
Ocean Prince
Puyo Pop Fever
Ocean Prince (Japanese)
Puyo Pop Fever
Onion Pixy
Puyo Pop Fever
Onion Pixy (Japanese)
Puyo Pop Fever
Popoi
Puyo Pop Fever
Popoi (Japanese)
Puyo Pop Fever
Raffina / Raffine
Puyo Pop Fever
Raffina / Raffine (Japanese)
Puyo Pop Fever
Sound Effects
Puyo Pop Fever
Tarutaru
Puyo Pop Fever
Tarutaru (Japanese)
Puyo Pop Fever
Yu
Puyo Pop Fever
Yu (Japanese)
Puyo Puyo! 15th Anniversary (JPN)
Akuma's Story
Puyo Puyo! 15th Anniversary (JPN)
Amitie's Story
Puyo Puyo! 15th Anniversary (JPN)
Arle Nadja's Story
Puyo Puyo! 15th Anniversary (JPN)
Baldanders's Story
Puyo Puyo! 15th Anniversary (JPN)
Dapper Bones / Oshare Bones's Story
Puyo Puyo! 15th Anniversary (JPN)
Dark Prince / Satan's Story
Puyo Puyo! 15th Anniversary (JPN)
Donguri Gaeru's Story
Puyo Puyo! 15th Anniversary (JPN)
Feli's Story
Puyo Puyo! 15th Anniversary (JPN)
Klug's Story
Puyo Puyo! 15th Anniversary (JPN)
Lemres's Story
Puyo Puyo! 15th Anniversary (JPN)
Lidelle / Rider's Story
Puyo Puyo! 15th Anniversary (JPN)
Ms. Accord's Story
Puyo Puyo! 15th Anniversary (JPN)
Nasu Grave's Story
Puyo Puyo! 15th Anniversary (JPN)
Ocean Prince's Story
Puyo Puyo! 15th Anniversary (JPN)
Onion Pixy's Story
Puyo Puyo! 15th Anniversary (JPN)
Raffina / Raffine's Story
Puyo Puyo! 15th Anniversary (JPN)
Rulue's Story
Puyo Puyo! 15th Anniversary (JPN)
Schezo Wegey's Story
Puyo Puyo! 15th Anniversary (JPN)
Sig's Story
Puyo Puyo! 15th Anniversary (JPN)
Story Prologue
Puyo Puyo! 15th Anniversary (JPN)
Suketoudara's Story
Puyo Puyo! 15th Anniversary (JPN)
Yu & Rei's Story
Puyo Puyo! 15th Anniversary (JPN)
Zoh Daimaoh's Story
Saturn Sounds: 19
Puyo Puyo Sun (JPN)
Arle Nadja
Puyo Puyo Sun (JPN)
Carbuncle
Puyo Puyo Sun (JPN)
Choppun
Puyo Puyo Sun (JPN)
Dark Prince / Satan
Puyo Puyo Sun (JPN)
Draco Centauros
Puyo Puyo Sun (JPN)
Harpy
Puyo Puyo Sun (JPN)
Honey Bee
Puyo Puyo Sun (JPN)
Incubus
Puyo Puyo Sun (JPN)
Kikimora
Puyo Puyo Sun (JPN)
Kodomo Dragon
Puyo Puyo Sun (JPN)
Nohoho
Puyo Puyo Sun (JPN)
Ragnus the Brave
Puyo Puyo Sun (JPN)
Rulue
Puyo Puyo Sun (JPN)
Schezo Wegey
Puyo Puyo Sun (JPN)
Skeleton-T
Puyo Puyo Sun (JPN)
Suketoudara
Puyo Puyo Sun (JPN)
Witch
Puyo Puyo Sun (JPN)
Zoh Daimaoh
Puyo Puyo Tsuu Ketteiban (JPN)
Character Voices
SNES Sounds: 8
ActRaiser
Sound Effects
Mario's Early Years! (Trilogy) (USA)
Narrator (Fun with Letters)
Mario's Early Years! (Trilogy) (USA)
Narrator (Fun with Numbers)
Mario's Early Years! (Trilogy) (USA)
Narrator (Preschool Fun)
Mario's Early Years! (Trilogy) (USA)
Sound Effects
The Rocketeer
Sound Effects
Tom VS. Jerry: The Chase Is On! (Prototype)
Sound Effects and Jingles (1995 Prototype)
Wayne's World
Sound Effects
Wii Sounds: 3
Family and Friends Party
Voices
Mario Sports Mix
Moogle
Rhythm Heaven Fever / Beat the Beat: Rhythm Paradise
Love Rap (English)
Wii U Sounds: 12
Cubeshift
Sound Effects
Mario Party 10
Bowser Jr.
Mario Party 10
Donkey Kong
Mario Party 10
Dry Bones
Mario Party 10
Kamek
Mario Party 10
Koopa Troopa
Mario Party 10
Mecha Koopa
Mario Party 10
Monty Mole
Mario Party 10
Petey Piranha
Mario Party 10
Shy Guy
Mario Party 10
Spike
Mario Party 10
Waluigi
Xbox Sounds: 16
Mad Dash Racing
Ash
Mad Dash Racing
Betty
Mad Dash Racing
Big Blu
Mad Dash Racing
Chops
Mad Dash Racing
Clawdius
Mad Dash Racing
Faze
Mad Dash Racing
Gex
Mad Dash Racing
Hex
Mad Dash Racing
Hex's Minion
Mad Dash Racing
Roscoe
Mad Dash Racing
Sid
Mad Dash Racing
Spanx
Mad Dash Racing
Synder
Mad Dash Racing
Tek-9
Mad Dash Racing
Tremmel King
Mad Dash Racing
Zero G
Xbox 360 Sounds: 56
Halo: Reach
Assault
Halo: Reach
Auntie Dot
Halo: Reach
Captain Keyes
Halo: Reach
Capture the Flag
Halo: Reach
Catherine Halsey
Halo: Reach
Civilian 1, 2, & Fem
Halo: Reach
Colonel Holland
Halo: Reach
Firefight
Halo: Reach
Firefight
Halo: Reach
Firefight Preview Dialog
Halo: Reach
Flavor
Halo: Reach
General
Halo: Reach
Infection
Halo: Reach
Invasion
Halo: Reach
Juggernaut
Halo: Reach
King of the Hill
Halo: Reach
Miscellaneous
Halo: Reach
Oddball
Halo: Reach
ODST 1, 2, & Buck
Halo: Reach
Other
Halo: Reach
Reach
Halo: Reach
Slayer
Halo: Reach
Spartan 6
Halo: Reach
Spartan Carter
Halo: Reach
Spartan Emile
Halo: Reach
Spartan Jorge
Halo: Reach
Spartan Jun
Halo: Reach
Spartan Kat
Halo: Reach
Territories
Halo: Reach
Trooper 1-5
Halo: Reach
Trooper Female 1 & 2
Halo: Reach
Trooper Sergeant 1 & 2
Halo: Reach
Vip
N+
Sound Effects
South Park Let's Go Tower Defense Play
Bebe Stevens
South Park Let's Go Tower Defense Play
Christmas Critters
South Park Let's Go Tower Defense Play
Cows
South Park Let's Go Tower Defense Play
Crab People
South Park Let's Go Tower Defense Play
Demons
South Park Let's Go Tower Defense Play
Gingers
South Park Let's Go Tower Defense Play
Gnomes
South Park Let's Go Tower Defense Play
Hippies
South Park Let's Go Tower Defense Play
Homeless
South Park Let's Go Tower Defense Play
Jackovasaurs
South Park Let's Go Tower Defense Play
Japanese Announcer
South Park Let's Go Tower Defense Play
Jimbo Kern
South Park Let's Go Tower Defense Play
Mongolians
South Park Let's Go Tower Defense Play
Ned Gerblanski
South Park Let's Go Tower Defense Play
Old People
South Park Let's Go Tower Defense Play
Pygmy
South Park Let's Go Tower Defense Play
Scott Tenorman
South Park Let's Go Tower Defense Play
Sixth Graders
South Park Let's Go Tower Defense Play
Terrorists
South Park Let's Go Tower Defense Play
Tuong Lu Kim
South Park Let's Go Tower Defense Play
Wendy Testaburger
South Park Let's Go Tower Defense Play
Zombies
ZX Spectrum Sounds: 1
Swordfight at Midnight
Sound Effects