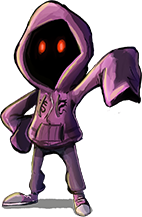 Hi folks, what's up? You doing pretty good? I'm doing just fine, since I assume you asked. I'm just hanging out, ripping some resources, playing some video games, writing the occasional late essay, and all the entertaining stuff in between. Sounds like fun, right? Well, luckily I have some fun sounds for you today, as well!
As a quick overview, we've got some SpongeBob, Dungeon Siege II, and the biggest chunk of the update, Elder Scrolls IV: Oblivion! There's a solid amount of sound bits, bites, and bytes aside from those, so go and check 'em out!
Furthermore, Thanksgiving break is coming up! A full week of nothingness, along with a few assignments that professors gave me because I can't have nice things, obviously. The main point being that I'll be making an effort to dig into those pending sound submissions as much as I can during that time, so if you have rips waiting to be dealt with, hang on just a little longer, I'm coming for you!
That's all I got for you today, so enjoy the update and happy listening!