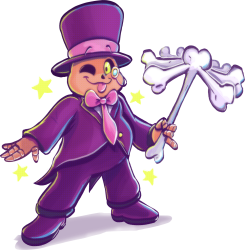 Hello Soundies! What's going on? Let's hear how everybody's doing right now! As for me, I'm in one of those moods where I think about life and what it really means. But I also reflect on everything I've been through and how far I've come and where I am now, and I don't think I could be in a better position. It's all thanks to this community and the friends I made along the way in it. Truly, thank you for keeping VGR alive and thriving for so long.
Aside from that, we have well over 500 new sound packs for y'all this month! Not exactly a sum to sneeze at, hm? For starters, the biggest contender here is clearly SD Gundam G Generation Spirits; but let's not forget other notable games like Warlords Battlecry 3, Jade Empire: Special Edition, Project X Zone, One Punch Man, and Kinect Sports: Season Two! Of course, those are only the notable mentions, as there's lots more good stuff down there!
Now if you'll excuse me, I have to go reflect some more (I have a mirror in my room). See y'all next month with even more to listen to!