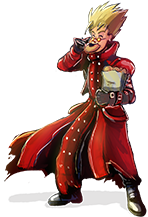 Hi again everyone! We didn't forget about our sound submissions this month so don't worry, I'm here to bring you nearly 600 in fact! I'm doing this from my phone though so this one is going to be short and sweet.
This month brings you Cookie Run, JoJo, New Super Mario, Soulcalibur, and so much more! Have a look (or in this case, a listen), enjoy, and have a wonderful weekend! See you in March!
Edit (February 10):
I just realized that I forgot to announce something important here. After some discussion amongst the staff recently, we've decided to no longer accept submissions of story dialogue (e.g. cutscene dialogue and the like). These submissions are typically very large, poorly organized, and generally not useful to most visitors so it didn't make sense to us to continue accepting them. Short spoken lines that are used more like sound effects, something like Mario's jumping sounds for instance, are fine as long as they're properly labeled.