It's Beginning to Sound a Lot Like Christmas
(0)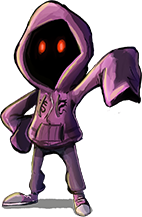 And it sounds like sleigh bells jingle-ing ring ting tingle-ing too!
Hope everyone's holiday season is going well thus far. I think I actually heard sleigh bells outside so I'm gonna make this quick and hopefully get a picture of a flying goat. Wait that's not right uh... yeah nevermind flying goat sounds right to me.
We have lots of submitted presents, though I forgot to wrap them, whoops. To name a few of the big ones we have Pokémon, Castlevania, and Overwatch! Ring-a-ling ting!
Okay those were definitely sleigh bells I heard; need to leave and go grab my camera, so have a great rest of the year and I'll sound off again in 2017! Enjoy and happy listening!