Julyin' to Me!

(0)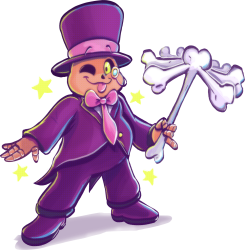 Okay, puns aside, we've got nearly
two thousand
sounds for your listening pleasure!
The time, it's The King of Fighters '99: Evolution, Capcom vs. SNK 2 EO, LOTS of Street Fighter, Looney Tunes, Avatar (courtesy of our very own Pingus!), some Bomberman, Overwatch (which is of our own Random Talking Bush's doing as well!) and SD Gundam up the wazzoo, SpongeBob, The Walking Dead, Mario, Girls und Panzer Dream Tank Match DX, and sooooooooooooooo much more!
Happy July and stay safe out there! We'll see you right back here in August!
3DS Sounds: 9
Mario & Luigi: Paper Jam
Luigi
Mario Kart 7
Course Sounds
Mario Kart 7
Koopa Troopa
Mario Kart 7
Mario
Mario Kart 7
Menu Voices
Mario Kart 7
Shy Guy
Pokémon Sun / Moon
Attack Moves Sound Effects
Pokémon Ultra Sun / Ultra Moon
Pokémon Cries (7th Generation)
Star Fox 64 3D
Miscellaneous
Arcade Sounds: 14
Neo Bomberman
Sound Effects
Neo Bomberman
Voices
The Simpsons Bowling
Abraham Simpson
The Simpsons Bowling
Apu Nahasapeemapetilon
The Simpsons Bowling
Bart Simpson
The Simpsons Bowling
Groundskeeper Willie
The Simpsons Bowling
Homer Simpson
The Simpsons Bowling
Kent Brockman
The Simpsons Bowling
Krusty the Clown
The Simpsons Bowling
Lisa Simpson
The Simpsons Bowling
Marge Simpson
The Simpsons Bowling
Mr. Burns
The Simpsons Bowling
Other Characters
The Simpsons Bowling
Sound Effects
Dreamcast Sounds: 34
The King of Fighters '99: Evolution
Andy
The King of Fighters '99: Evolution
Athena
The King of Fighters '99: Evolution
Bao
The King of Fighters '99: Evolution
Benimaru
The King of Fighters '99: Evolution
Blue Mary
The King of Fighters '99: Evolution
Chang
The King of Fighters '99: Evolution
Chin
The King of Fighters '99: Evolution
Choi
The King of Fighters '99: Evolution
Clark
The King of Fighters '99: Evolution
Iori
The King of Fighters '99: Evolution
Jhun
The King of Fighters '99: Evolution
Joe
The King of Fighters '99: Evolution
K'
The King of Fighters '99: Evolution
Kasumi
The King of Fighters '99: Evolution
Kensou
The King of Fighters '99: Evolution
Kim
The King of Fighters '99: Evolution
King
The King of Fighters '99: Evolution
Krizalid
The King of Fighters '99: Evolution
Kyo
The King of Fighters '99: Evolution
Kyo Clone 1 & 2
The King of Fighters '99: Evolution
Leona
The King of Fighters '99: Evolution
Mai
The King of Fighters '99: Evolution
Maxima
The King of Fighters '99: Evolution
Ralf
The King of Fighters '99: Evolution
Robert
The King of Fighters '99: Evolution
Ryo
The King of Fighters '99: Evolution
Shingo
The King of Fighters '99: Evolution
Sound Effects
The King of Fighters '99: Evolution
Strikers
The King of Fighters '99: Evolution
Takuma
The King of Fighters '99: Evolution
Terry
The King of Fighters '99: Evolution
Whip
The King of Fighters '99: Evolution
Xiangfei
The King of Fighters '99: Evolution
Yuri
DS / DSi Sounds: 25
50 Classic Games
Everything
50 More Classic Games
Everything
AMF Bowling Pinbusters!
Everything
Bomberman
JP Voices
Bomberman
US Voices
Bomberman 2 / Custom Battler Bomberman
Sound Effects
Bomberman Land Touch!
Sound Effects
Bomberman Story DS
Sound Effects
Deep Labyrinth
Everything
Metal Max 3
Everything
NEVES
Everything
Panzer Tactics DS
Everything
PDC World Championship Darts 2009
Everything
Pirates: Duels of the High Seas
Everything
Power Play Pool
Everything
Prince of Persia: The Fallen King
Ambience
Prince of Persia: The Fallen King
Enemies
Prince of Persia: The Fallen King
Miscellaneous
Prince of Persia: The Forgotten Sands
Everything
Radiant Historia
Everything
Shaun the Sheep: Off his Head
Everything
Tiger Woods PGA Tour 08
Everything
Tiger Woods PGA Tour 2005
Everything
True Swing Golf
Everything
Uno
Everything
Game Boy / GBC Sounds: 8
Bomberman GB
Sound Effects
Bomberman MAX
Sound Effects
Bomberman Quest
Sound Effects
Mega Man - Dr. Wily's Revenge
All Sounds
Mega Man II
All Sounds
Mega Man III - IV - V
Sound Effects
Pocket Bomberman
Sound Effects
Wario Land: Super Mario Land 3
Everything
Game Boy Advance Sounds: 3
Looney Tunes Double Pack
Sound Effects
Super Mario Advance 2: Super Mario World
Luigi
Super Mario Advance 2: Super Mario World
Mario
GameCube Sounds: 60
Capcom vs. SNK 2 EO
Akuma
Capcom vs. SNK 2 EO
Announcer
Capcom vs. SNK 2 EO
Athena
Capcom vs. SNK 2 EO
Balrog
Capcom vs. SNK 2 EO
Benimaru
Capcom vs. SNK 2 EO
Blanka
Capcom vs. SNK 2 EO
Cammy
Capcom vs. SNK 2 EO
Chang & Choi
Capcom vs. SNK 2 EO
Chun-Li
Capcom vs. SNK 2 EO
Common Sounds
Capcom vs. SNK 2 EO
Dan
Capcom vs. SNK 2 EO
Demonstration Sounds
Capcom vs. SNK 2 EO
Dhalsim
Capcom vs. SNK 2 EO
E. Honda
Capcom vs. SNK 2 EO
Eagle
Capcom vs. SNK 2 EO
Evil Ryu
Capcom vs. SNK 2 EO
Geese
Capcom vs. SNK 2 EO
Guile
Capcom vs. SNK 2 EO
Haohmaru
Capcom vs. SNK 2 EO
Hibiki
Capcom vs. SNK 2 EO
Iori
Capcom vs. SNK 2 EO
Joe
Capcom vs. SNK 2 EO
Ken
Capcom vs. SNK 2 EO
Kim
Capcom vs. SNK 2 EO
King
Capcom vs. SNK 2 EO
Kyo
Capcom vs. SNK 2 EO
Kyosuke
Capcom vs. SNK 2 EO
M. Bison
Capcom vs. SNK 2 EO
Mai
Capcom vs. SNK 2 EO
Maki
Capcom vs. SNK 2 EO
Morrigan
Capcom vs. SNK 2 EO
Nakoruru
Capcom vs. SNK 2 EO
Orochi Iori
Capcom vs. SNK 2 EO
Raiden
Capcom vs. SNK 2 EO
Rock
Capcom vs. SNK 2 EO
Rolento
Capcom vs. SNK 2 EO
Rugal
Capcom vs. SNK 2 EO
Ryo
Capcom vs. SNK 2 EO
Ryu
Capcom vs. SNK 2 EO
Sagat
Capcom vs. SNK 2 EO
Sakura
Capcom vs. SNK 2 EO
Shin Akuma
Capcom vs. SNK 2 EO
Stage Sounds
Capcom vs. SNK 2 EO
Terry
Capcom vs. SNK 2 EO
Todo
Capcom vs. SNK 2 EO
Ultimate Rugal
Capcom vs. SNK 2 EO
Vega
Capcom vs. SNK 2 EO
Vice
Capcom vs. SNK 2 EO
Yamazaki
Capcom vs. SNK 2 EO
Yun & Yang
Capcom vs. SNK 2 EO
Yuri
Capcom vs. SNK 2 EO
Zangief
Monster House
Chowder
Monster House
Chowder (French)
Monster House
DJ
Monster House
DJ (French)
Monster House
Jenny
Monster House
Jenny (French)
Monster House
Skull
Monster House
Skull (French)
Genesis / 32X / SCD Sounds: 1
Garfield: Caught in the Act
Everything
Mobile Sounds: 131
Bucketz
Blue
Bucketz
Bucketstein
Bucketz
Dark Bucket
Bucketz
Game Over Dialogue
Bucketz
Gold
Bucketz
Green
Bucketz
Headmaster
Bucketz
Highly Evolved
Bucketz
Info
Bucketz
Intro Dialogue
Bucketz
Loading Dialogue
Bucketz
Minions
Bucketz
Miscellaneous
Bucketz
Nam
Bucketz
Pox
Bucketz
Purple
Bucketz
Red
Bucketz
Shop Descriptions
Bucketz
Sleepwalker
Bucketz
Sound Effects
Bucketz
Wood
Cookie Run: OvenBreak
Ambience
Cookie Run: OvenBreak
Cheerleader Cookie's Memories
Cookie Run: OvenBreak
Cookies, Pets & Treasures
Cookie Run: OvenBreak
Dr. Wasabi and Mustard Cookie's Memories
Cookie Run: OvenBreak
Firecracker Cookie's Little Arcade
Cookie Run: OvenBreak
Friendly Run
Cookie Run: OvenBreak
Hero Cookie's Memories
Cookie Run: OvenBreak
Interface
Cookie Run: OvenBreak
Miscellaneous
Cookie Run: OvenBreak
Platforms & Obstacles
Cookie Run: OvenBreak
Results
Cookie Run: OvenBreak
Startup
Cookie Run: OvenBreak
Tutorial
Mega Jump 2 / Mega Jump Infinite
Sound Effects
Mixels Rush
Everything
Puella Magi Madoka Magica Side Story: Magia Record
Darc (Final ver.)
Puella Magi Madoka Magica Side Story: Magia Record
Hotori Yuki
Puella Magi Madoka Magica Side Story: Magia Record
Lapine
Puella Magi Madoka Magica Side Story: Magia Record
Rion Yuki
Puella Magi Madoka Magica Side Story: Magia Record
Tsumugi Wakana
Puella Magi Madoka Magica Side Story: Magia Record
Yuna Kaharu
The Seven Deadly Sins: Grand Cross
Voice (Cutscenes 1-2)
Street Fighter IV
Abel
Street Fighter IV
Announcer
Street Fighter IV
Blanka
Street Fighter IV
C. Viper
Street Fighter IV
Cammy
Street Fighter IV
Chun-Li
Street Fighter IV
Dee Jay
Street Fighter IV
Dhalsim
Street Fighter IV
E. Honda
Street Fighter IV
Guile
Street Fighter IV
In-Game and Menu Sound Effects
Street Fighter IV
Ken
Street Fighter IV
M. Bison
Street Fighter IV
Ryu
Street Fighter IV
Sagat
Street Fighter IV
Zangief
Street Fighter IV Volt
Abel
Street Fighter IV Volt
Akuma
Street Fighter IV Volt
Announcer
Street Fighter IV Volt
Balrog
Street Fighter IV Volt
Blanka
Street Fighter IV Volt
C. Viper
Street Fighter IV Volt
Cammy
Street Fighter IV Volt
Chun-Li
Street Fighter IV Volt
Cody
Street Fighter IV Volt
Dee Jay
Street Fighter IV Volt
Dhalsim
Street Fighter IV Volt
E. Honda
Street Fighter IV Volt
Fei Long
Street Fighter IV Volt
Guile
Street Fighter IV Volt
In-Game & Menu Sound Effects
Street Fighter IV Volt
Ken
Street Fighter IV Volt
M. Bison
Street Fighter IV Volt
Makoto
Street Fighter IV Volt
Ryu
Street Fighter IV Volt
Sagat
Street Fighter IV Volt
Sakura
Street Fighter IV Volt
Vega
Street Fighter IV Volt
Yun
Street Fighter IV Volt
Zangief
Street Fighter IV: Champion Edition
Abel
Street Fighter IV: Champion Edition
Akuma
Street Fighter IV: Champion Edition
Announcer
Street Fighter IV: Champion Edition
Balrog
Street Fighter IV: Champion Edition
Blanka
Street Fighter IV: Champion Edition
C. Viper
Street Fighter IV: Champion Edition
Cammy
Street Fighter IV: Champion Edition
Chun-Li
Street Fighter IV: Champion Edition
Cody
Street Fighter IV: Champion Edition
Dee Jay
Street Fighter IV: Champion Edition
Dhalsim
Street Fighter IV: Champion Edition
Dudley
Street Fighter IV: Champion Edition
E. Honda
Street Fighter IV: Champion Edition
Fei Long
Street Fighter IV: Champion Edition
Guile
Street Fighter IV: Champion Edition
Ibuki
Street Fighter IV: Champion Edition
In-Game and Menu Sound Effects
Street Fighter IV: Champion Edition
Ken
Street Fighter IV: Champion Edition
M. Bison
Street Fighter IV: Champion Edition
Makoto
Street Fighter IV: Champion Edition
Poison
Street Fighter IV: Champion Edition
Ryu
Street Fighter IV: Champion Edition
Sagat
Street Fighter IV: Champion Edition
Sakura
Street Fighter IV: Champion Edition
Vega
Street Fighter IV: Champion Edition
Yun
Street Fighter IV: Champion Edition
Zangief
Street Fighter X Tekken Mobile
Announcer
Street Fighter X Tekken Mobile
Character-Specific Sound Effects
Street Fighter X Tekken Mobile
Chun-Li
Street Fighter X Tekken Mobile
Dhalsim
Street Fighter X Tekken Mobile
Guile
Street Fighter X Tekken Mobile
Heihachi Mishima
Street Fighter X Tekken Mobile
Hugo
Street Fighter X Tekken Mobile
Hwoarang
Street Fighter X Tekken Mobile
Kazuya Mishima
Street Fighter X Tekken Mobile
King
Street Fighter X Tekken Mobile
Menu & In-Game Sound Effects
Street Fighter X Tekken Mobile
Nina Williams
Street Fighter X Tekken Mobile
Paul Phoenix
Street Fighter X Tekken Mobile
Rolento F. Schugerg
Street Fighter X Tekken Mobile
Ryu
Swipe 3
Sound Effects
Tobuscus Adventures: Wizards
Ambience
Tobuscus Adventures: Wizards
Miscellaneous
Tobuscus Adventures: Wizards
Other Characters
Tobuscus Adventures: Wizards
Tobuscus, Gabuscus, Gryphon
Tobuscus Adventures: Wizards
Wizard of Whiteness
Nintendo 64 Sounds: 19
Banjo-Kazooie
Everything
The Legend of Zelda: Ocarina of Time
Adult Link
The Legend of Zelda: Ocarina of Time
Adult Zelda
The Legend of Zelda: Ocarina of Time
Cursed Spider
The Legend of Zelda: Ocarina of Time
Ganondorf
The Legend of Zelda: Ocarina of Time
Gerudo
The Legend of Zelda: Ocarina of Time
Goron
The Legend of Zelda: Ocarina of Time
Great Fairy
The Legend of Zelda: Ocarina of Time
Ingo
The Legend of Zelda: Ocarina of Time
Nabooru
The Legend of Zelda: Ocarina of Time
Navi
The Legend of Zelda: Ocarina of Time
Ruto
The Legend of Zelda: Ocarina of Time
Shiek
The Legend of Zelda: Ocarina of Time
Talon
The Legend of Zelda: Ocarina of Time
Twinorva
The Legend of Zelda: Ocarina of Time
Young Link
The Legend of Zelda: Ocarina of Time
Young Zelda
Pokémon Snap
Sound Effects
Rakuga Kids
Everything
Nintendo Switch Sounds: 204
Clubhouse Games: 51 Worldwide Classics
6-Ball Puzzle
Clubhouse Games: 51 Worldwide Classics
Air Hockey
Clubhouse Games: 51 Worldwide Classics
Backgammon
Clubhouse Games: 51 Worldwide Classics
Battle Tanks
Clubhouse Games: 51 Worldwide Classics
Billiards
Clubhouse Games: 51 Worldwide Classics
Bowling
Clubhouse Games: 51 Worldwide Classics
Checkers
Clubhouse Games: 51 Worldwide Classics
Chess
Clubhouse Games: 51 Worldwide Classics
Chinese Checkers
Clubhouse Games: 51 Worldwide Classics
Darts
Clubhouse Games: 51 Worldwide Classics
Dots and Boxes
Clubhouse Games: 51 Worldwide Classics
Fishing
Clubhouse Games: 51 Worldwide Classics
Four-In-a-Row
Clubhouse Games: 51 Worldwide Classics
Golf
Clubhouse Games: 51 Worldwide Classics
Hare and Hounds
Clubhouse Games: 51 Worldwide Classics
Hex
Clubhouse Games: 51 Worldwide Classics
Hit and Blow
Clubhouse Games: 51 Worldwide Classics
Ludo
Clubhouse Games: 51 Worldwide Classics
Mancala
Clubhouse Games: 51 Worldwide Classics
Nine Men's Morris
Clubhouse Games: 51 Worldwide Classics
Renegade
Clubhouse Games: 51 Worldwide Classics
Riichi Mahjong
Clubhouse Games: 51 Worldwide Classics
Shogi
Clubhouse Games: 51 Worldwide Classics
Shooting Gallery
Clubhouse Games: 51 Worldwide Classics
Slot Cars
Clubhouse Games: 51 Worldwide Classics
Toy Baseball
Clubhouse Games: 51 Worldwide Classics
Toy Boxing
Clubhouse Games: 51 Worldwide Classics
Toy Curling
Clubhouse Games: 51 Worldwide Classics
Toy Soccer
Clubhouse Games: 51 Worldwide Classics
Toy Tennis
Clubhouse Games: 51 Worldwide Classics
Yacht Dice
Cooking Mama: Cookstar
Mama
Depth of Extinction
Ambience
Depth of Extinction
British Soldiers
Depth of Extinction
Miscellaneous
Depth of Extinction
Tanya
Depth of Extinction
U.S. Marines
Depth of Extinction
Weapons
Girls und Panzer Dream Tank Match DX
Akebi Sasaki
Girls und Panzer Dream Tank Match DX
Aki
Girls und Panzer Dream Tank Match DX
Alice Shimada
Girls und Panzer Dream Tank Match DX
Alina
Girls und Panzer Dream Tank Match DX
Alisa
Girls und Panzer Dream Tank Match DX
Ami Chouno
Girls und Panzer Dream Tank Match DX
Anchovy
Girls und Panzer Dream Tank Match DX
Anzu Kadotani
Girls und Panzer Dream Tank Match DX
Assam
Girls und Panzer Dream Tank Match DX
Aya Oono
Girls und Panzer Dream Tank Match DX
Ayumi Yamagou
Girls und Panzer Dream Tank Match DX
Azumi
Girls und Panzer Dream Tank Match DX
Azusa Sawa
Girls und Panzer Dream Tank Match DX
Caesar (Takako Suzuki)
Girls und Panzer Dream Tank Match DX
Carpaccio
Girls und Panzer Dream Tank Match DX
Clara
Girls und Panzer Dream Tank Match DX
Darjeeling
Girls und Panzer Dream Tank Match DX
Erika Itsumi
Girls und Panzer Dream Tank Match DX
Erwin (Riko Matsumoto)
Girls und Panzer Dream Tank Match DX
Fukuda
Girls und Panzer Dream Tank Match DX
Hana Isuzu
Girls und Panzer Dream Tank Match DX
Hoshino
Girls und Panzer Dream Tank Match DX
Hosomi
Girls und Panzer Dream Tank Match DX
Karina Sakaguchi
Girls und Panzer Dream Tank Match DX
Katyusha
Girls und Panzer Dream Tank Match DX
Kay
Girls und Panzer Dream Tank Match DX
Kinuyo Nishi
Girls und Panzer Dream Tank Match DX
Koume Akaboshi
Girls und Panzer Dream Tank Match DX
Maho Nishizumi
Girls und Panzer Dream Tank Match DX
Mako Reizei
Girls und Panzer Dream Tank Match DX
Marie
Girls und Panzer Dream Tank Match DX
Megumi
Girls und Panzer Dream Tank Match DX
Midoriko Sono (Sodoko)
Girls und Panzer Dream Tank Match DX
Miho Nishizumi
Girls und Panzer Dream Tank Match DX
Mika
Girls und Panzer Dream Tank Match DX
Mikko
Girls und Panzer Dream Tank Match DX
Momo Kawashima
Girls und Panzer Dream Tank Match DX
Momoga
Girls und Panzer Dream Tank Match DX
Moyoko Gotou (Gomoyo)
Girls und Panzer Dream Tank Match DX
Nakajima
Girls und Panzer Dream Tank Match DX
Naomi
Girls und Panzer Dream Tank Match DX
Nekonya
Girls und Panzer Dream Tank Match DX
Nina
Girls und Panzer Dream Tank Match DX
Nonna
Girls und Panzer Dream Tank Match DX
Noriko Isobe
Girls und Panzer Dream Tank Match DX
Nozomi Konparu (Pazomi)
Girls und Panzer Dream Tank Match DX
Ogin
Girls und Panzer Dream Tank Match DX
Orange Pekoe
Girls und Panzer Dream Tank Match DX
Oryou (Takeko Nogami)
Girls und Panzer Dream Tank Match DX
Pepperoni
Girls und Panzer Dream Tank Match DX
Piyotan
Girls und Panzer Dream Tank Match DX
Rena Andou
Girls und Panzer Dream Tank Match DX
Roseship
Girls und Panzer Dream Tank Match DX
Ruka Oshida
Girls und Panzer Dream Tank Match DX
Rukuriri
Girls und Panzer Dream Tank Match DX
Rumi
Girls und Panzer Dream Tank Match DX
Saemonza (Kiyomi Sugiyama)
Girls und Panzer Dream Tank Match DX
Saori Takebe
Girls und Panzer Dream Tank Match DX
Shinobu Kawanishi
Girls und Panzer Dream Tank Match DX
Sound Effects
Girls und Panzer Dream Tank Match DX
Suzuki
Girls und Panzer Dream Tank Match DX
Taeko Kondou
Girls und Panzer Dream Tank Match DX
Tamada
Girls und Panzer Dream Tank Match DX
Tsuchiya
Girls und Panzer Dream Tank Match DX
Yukari Akiyama
Girls und Panzer Dream Tank Match DX
Yuuki Utsugi
Girls und Panzer Dream Tank Match DX
Yuzu Koyama
Mario + Rabbids Kingdom Battle
Icicle Golem
Mario + Rabbids Kingdom Battle
Luigi
Mario + Rabbids Kingdom Battle
Mario
Mario + Rabbids Kingdom Battle
Mecha Jr. / Bowser Jr.
Mario + Rabbids Kingdom Battle
MegaDragonBowser
Mario + Rabbids Kingdom Battle
Peach
Mario + Rabbids Kingdom Battle
Pirabbid Plant
Mario + Rabbids Kingdom Battle
Rabbid Kong
Mario + Rabbids Kingdom Battle
Rabbid Luigi
Mario + Rabbids Kingdom Battle
Rabbid Mario
Mario + Rabbids Kingdom Battle
Rabbid Peach
Mario + Rabbids Kingdom Battle
Rabbid Yoshi
Mario + Rabbids Kingdom Battle
Spawny
Mario + Rabbids Kingdom Battle
Toad
Mario + Rabbids Kingdom Battle
Toadette
Mario + Rabbids Kingdom Battle
Yoshi
Mario Tennis Aces
Boo
Mario Tennis Aces
Bowser
Mario Tennis Aces
Bowser Jr.
Mario Tennis Aces
Daisy
Mario Tennis Aces
Dark Luigi
Mario Tennis Aces
Donkey Kong
Mario Tennis Aces
Luigi
Mario Tennis Aces
Mario
Mario Tennis Aces
Peach
Mario Tennis Aces
Rosalina
Mario Tennis Aces
Toad
Mario Tennis Aces
Toadette
Mario Tennis Aces
Waluigi
Mario Tennis Aces
Wario
Mario Tennis Aces
Yoshi
SpongeBob SquarePants: Battle for Bikini Bottom - Rehydrated
Barnacle Boy
SpongeBob SquarePants: Battle for Bikini Bottom - Rehydrated
Box Office Guy
SpongeBob SquarePants: Battle for Bikini Bottom - Rehydrated
Bubble Buddy
SpongeBob SquarePants: Battle for Bikini Bottom - Rehydrated
Fish Announcer
SpongeBob SquarePants: Battle for Bikini Bottom - Rehydrated
Gary
SpongeBob SquarePants: Battle for Bikini Bottom - Rehydrated
Larry
SpongeBob SquarePants: Battle for Bikini Bottom - Rehydrated
Mermaid Man
SpongeBob SquarePants: Battle for Bikini Bottom - Rehydrated
Mermalair Computer
SpongeBob SquarePants: Battle for Bikini Bottom - Rehydrated
Mr. Krabs
SpongeBob SquarePants: Battle for Bikini Bottom - Rehydrated
Mrs. Puff
SpongeBob SquarePants: Battle for Bikini Bottom - Rehydrated
Patrick
SpongeBob SquarePants: Battle for Bikini Bottom - Rehydrated
Plankton
SpongeBob SquarePants: Battle for Bikini Bottom - Rehydrated
Sandy
SpongeBob SquarePants: Battle for Bikini Bottom - Rehydrated
SpongeBob
SpongeBob SquarePants: Battle for Bikini Bottom - Rehydrated
Squidward
Super Bomberman R
Aqua
Super Bomberman R
Aqua
Super Bomberman R
Black
Super Bomberman R
Black
Super Bomberman R
Blue
Super Bomberman R
Blue
Super Bomberman R
Buggler
Super Bomberman R
Buggler
Super Bomberman R
GAT (Great Gattaider)
Super Bomberman R
GAT (Great Gattaider)
Super Bomberman R
Golem
Super Bomberman R
Golem
Super Bomberman R
Green
Super Bomberman R
Green
Super Bomberman R
Karaoke
Super Bomberman R
Magnet
Super Bomberman R
Magnet
Super Bomberman R
Phantom
Super Bomberman R
Phantom
Super Bomberman R
Pink
Super Bomberman R
Pink
Super Bomberman R
Plasma
Super Bomberman R
Plasma
Super Bomberman R
Pretty
Super Bomberman R
Pretty
Super Bomberman R
Red
Super Bomberman R
Sexy
Super Bomberman R
White
Super Bomberman R
Yellow
Super Mario Maker 2
World Map
Super Smash Bros. Ultimate
Announcer
Super Smash Bros. Ultimate
Announcer (Dutch)
Super Smash Bros. Ultimate
Announcer (French)
Super Smash Bros. Ultimate
Announcer (German)
Super Smash Bros. Ultimate
Announcer (Italian)
Super Smash Bros. Ultimate
Announcer (Russian)
Super Smash Bros. Ultimate
Announcer (Spanish)
Super Smash Bros. Ultimate
Crowd
Super Smash Bros. Ultimate
Crowd (Dutch)
Super Smash Bros. Ultimate
Crowd (French, UK)
Super Smash Bros. Ultimate
Crowd (French, US)
Super Smash Bros. Ultimate
Crowd (German)
Super Smash Bros. Ultimate
Crowd (Italian)
Super Smash Bros. Ultimate
Crowd (Japanese)
Super Smash Bros. Ultimate
Crowd (Korean)
Super Smash Bros. Ultimate
Crowd (Russian)
Super Smash Bros. Ultimate
Crowd (Spanish, UK)
Super Smash Bros. Ultimate
Crowd (Spanish, US)
Super Smash Bros. Ultimate
Kirby
Super Smash Bros. Ultimate
Min Min
Super Smash Bros. Ultimate
Stage Sounds (7 / 7)
Uno
Female Announcer
Uno
Male Announcer
PC / Computer Sounds: 1,081 (2 hidden)
100% Orange Juice
Alicianrone
100% Orange Juice
Teotoratta
ABC World Reference: 3D Atlas 97
Miscellaneous & Jingles
ABC World Reference: 3D Atlas 97
Narration & FMV Audio (English)
ABC World Reference: 3D Atlas 97
Narrator
ABC World Reference: 3D Atlas 98
Miscellaneous & Jingles
ABC World Reference: 3D Atlas 98
Narration & FMV Audio (English)
ABC World Reference: 3D Atlas 98
Narration & FMV Audio (German)
ABC World Reference: 3D Atlas 98
Narrator (English)
ABC World Reference: 3D Atlas 98
Narrator (German)
ABC World Reference: Wide World Of Animals
Ambience & Weather
ABC World Reference: Wide World Of Animals
Animals & Enviroment
ABC World Reference: Wide World Of Animals
Miscellaneous & Jingles
ABC World Reference: Wide World Of Animals
Narration & FMV Audio
ABC World Reference: Wide World Of Animals
Narrator
Atelier Ryza: Ever Darkness & the Secret Hideout
Battle Sounds
Atelier Ryza: Ever Darkness & the Secret Hideout
Enemies Sounds
Atelier Ryza: Ever Darkness & the Secret Hideout
Enviroment Sounds
Atelier Ryza: Ever Darkness & the Secret Hideout
Event Sounds
Atelier Ryza: Ever Darkness & the Secret Hideout
Field Sounds
Atelier Ryza: Ever Darkness & the Secret Hideout
Other Sounds
Atelier Ryza: Ever Darkness & the Secret Hideout
System Sounds
Avatar: The Last Airbender – The Path of Zuko
Sound Effects
Back to the Future: The Game
Matches (Episode 1)
Britannic: Patroness of the Mediterranean
Robin
Burnout Paradise
DJ Atomika
Butter Royale
Interface
Butter Royale
Miscellaneous
Butter Royale
Narrator
Butter Royale
Tutorial
Butter Royale
Weapons
Cartoon Network Universe: FusionFall
Blossom
Cartoon Network Universe: FusionFall
Chef 1 (Male)
Cartoon Network Universe: FusionFall
Croc Pot
Cartoon Network Universe: FusionFall
Numbuh Two
Cartoon Network Universe: FusionFall
Urban Ranger 1 (Female)
The Cat in the Hat
Lawrence "Larry" Quinn
Chex Quest HD
Cinematics
Chex Quest HD
Dr. O'Ryen
Chex Quest HD
Flemoids
Chex Quest HD
Fred Chexter
Chex Quest HD
Miscellaneous
Chex Quest HD
NACL96
Chex Quest HD
P.R.E.T.Z.L
Chex Quest HD
Shane 'The Dread' McBread
Chex Quest HD
Weapons
Chex Quest HD
Wheatney Chexworth
Creative Reader: Rudyard Kipling's The Jungle Book
Characters
Creative Reader: Rudyard Kipling's The Jungle Book
Characters
Creative Reader: Rudyard Kipling's The Jungle Book
Narrator
Creative Reader: Rudyard Kipling's The Jungle Book
Story Narration
Danganronpa Another Episode: Ultra Despair Girls
Bosses Sounds
Danganronpa Another Episode: Ultra Despair Girls
Byakuya Togami
Danganronpa Another Episode: Ultra Despair Girls
Event Sounds
Danganronpa Another Episode: Ultra Despair Girls
Genocide Jack
Danganronpa Another Episode: Ultra Despair Girls
Haji Towa
Danganronpa Another Episode: Ultra Despair Girls
Hiroko Hagakure
Danganronpa Another Episode: Ultra Despair Girls
Jataro Kemuri
Danganronpa Another Episode: Ultra Despair Girls
Jataro Kemuri
Danganronpa Another Episode: Ultra Despair Girls
Komaru Naegi (1 / 2)
Danganronpa Another Episode: Ultra Despair Girls
Komaru Naegi (1 / 2)
Danganronpa Another Episode: Ultra Despair Girls
Komaru Naegi (2 / 2)
Danganronpa Another Episode: Ultra Despair Girls
Komaru Naegi (2 / 2)
Danganronpa Another Episode: Ultra Despair Girls
Kotoko Utsugi
Danganronpa Another Episode: Ultra Despair Girls
Kurokuma
Danganronpa Another Episode: Ultra Despair Girls
Kurokuma
Danganronpa Another Episode: Ultra Despair Girls
Makoto Naegi
Danganronpa Another Episode: Ultra Despair Girls
Masaru Daimon
Danganronpa Another Episode: Ultra Despair Girls
Masaru Daimon
Danganronpa Another Episode: Ultra Despair Girls
Miscellaneous Sounds
Danganronpa Another Episode: Ultra Despair Girls
Monaca
Danganronpa Another Episode: Ultra Despair Girls
Nagisa Shingetsu
Danganronpa Another Episode: Ultra Despair Girls
Nagisa Shingetsu
Danganronpa Another Episode: Ultra Despair Girls
The Servant
Danganronpa Another Episode: Ultra Despair Girls
Shirokuma
Danganronpa Another Episode: Ultra Despair Girls
System Sounds
Danganronpa Another Episode: Ultra Despair Girls
Taichi Fujisaki
Danganronpa Another Episode: Ultra Despair Girls
Taichi Fujisaki
Danganronpa Another Episode: Ultra Despair Girls
Toko Fukawa (1 / 2)
Danganronpa Another Episode: Ultra Despair Girls
Toko Fukawa (1 / 3)
Danganronpa Another Episode: Ultra Despair Girls
Toko Fukawa (2 / 2)
Danganronpa Another Episode: Ultra Despair Girls
Toko Fukawa (2 / 3)
Danganronpa Another Episode: Ultra Despair Girls
Toko Fukawa (3 / 3)
Danganronpa Another Episode: Ultra Despair Girls
Yuta Asahina
Dicey Dungeons
Alchemist
Dicey Dungeons
Aoife
Dicey Dungeons
Audrey
Dicey Dungeons
Aurora
Dicey Dungeons
Baby Squid
Dicey Dungeons
Banshee
Dicey Dungeons
Bear
Dicey Dungeons
Beatrice
Dicey Dungeons
Bounty Hunter
Dicey Dungeons
Bully
Dicey Dungeons
Buster
Dicey Dungeons
Cactus
Dicey Dungeons
Copycat
Dicey Dungeons
Cornelius
Dicey Dungeons
Cowboy
Dicey Dungeons
Crystalina
Dicey Dungeons
Dire Wolf
Dicey Dungeons
Dryad
Dicey Dungeons
Fireman
Dicey Dungeons
Frog
Dicey Dungeons
Gardener
Dicey Dungeons
Gargoyle
Dicey Dungeons
Handyman
Dicey Dungeons
Haunted Jar
Dicey Dungeons
Hothead
Dicey Dungeons
Inventor
Dicey Dungeons
Jester
Dicey Dungeons
Keymaster
Dicey Dungeons
Kraken
Dicey Dungeons
Lady Luck
Dicey Dungeons
Loud Bird
Dicey Dungeons
Madison
Dicey Dungeons
Magician
Dicey Dungeons
Marshmallow
Dicey Dungeons
Mimic
Dicey Dungeons
Ned
Dicey Dungeons
Paper Knight
Dicey Dungeons
Pirate
Dicey Dungeons
Rat King
Dicey Dungeons
Rhino Beetle
Dicey Dungeons
Robot
Dicey Dungeons
Rose
Dicey Dungeons
Rotten Apple
Dicey Dungeons
Scathach
Dicey Dungeons
Singer
Dicey Dungeons
Skeleton
Dicey Dungeons
Slime
Dicey Dungeons
Sneezy
Dicey Dungeons
Snowman
Dicey Dungeons
Sorceress
Dicey Dungeons
Sound Effects
Dicey Dungeons
Space Marine
Dicey Dungeons
Stereohead
Dicey Dungeons
Sticky Hands
Dicey Dungeons
Thief
Dicey Dungeons
Vacuum
Dicey Dungeons
Val
Dicey Dungeons
Warlock
Dicey Dungeons
Warrior
Dicey Dungeons
Wicker Man
Dicey Dungeons
Wisp
Dicey Dungeons
Witch
Dicey Dungeons
Wizard
Dicey Dungeons
Wolf Puppy
Dicey Dungeons
Yeti
Dicey Dungeons
Yolanda
Disney's Ready to Read with Pooh
Owl
Disney's Ready to Read with Pooh
Piglet + Roo
Disney's Ready to Read with Pooh
Sound Effects
Disney's Ready to Read with Pooh
Tigger
Disney's Ready to Read with Pooh
Winnie the Pooh
DISSIDIA FINAL FANTASY NT
Ardyn Izunia
DISSIDIA FINAL FANTASY NT
Gabranth
DISSIDIA FINAL FANTASY NT
Tifa Lockhart
Dragon Ball FighterZ
Android #21 (Lab Coat)
Dragon Ball FighterZ
Android #21 (Lab Coat)
Dragon Ball FighterZ
Bardock VS Frieza
Dragon Ball FighterZ
Bardock VS Frieza
Dragon Ball FighterZ
Beerus VS Goku
Dragon Ball FighterZ
Beerus VS Goku
Dragon Ball FighterZ
Broly (DBS)
Dragon Ball FighterZ
Caulifla
Dragon Ball FighterZ
Caulifla
Dragon Ball FighterZ
Cell
Dragon Ball FighterZ
Cell
Dragon Ball FighterZ
Frieza VS Bardock
Dragon Ball FighterZ
Frieza VS Bardock
Dragon Ball FighterZ
Gogeta (Super Saiyan Blue/SSGSS)
Dragon Ball FighterZ
Gogeta (Super Saiyan Blue/SSGSS) VS Broly (DBS)
Dragon Ball FighterZ
Gogeta (Super Saiyan Blue/SSGSS) VS Broly (DBS)
Dragon Ball FighterZ
Gogeta (Super Saiyan Blue/SSGSS) VS Janemba
Dragon Ball FighterZ
Gogeta (Super Saiyan Blue/SSGSS) VS Janemba
Dragon Ball FighterZ
Gohan (Teen) VS Cell
Dragon Ball FighterZ
Gohan (Teen) VS Cell
Dragon Ball FighterZ
Gohan (Teen) VS Cell
Dragon Ball FighterZ
Gohan (Teen) VS Cell
Dragon Ball FighterZ
Gohan (Ultimate-Adult) and Goku (Super Saiyan) VS Broly
Dragon Ball FighterZ
Gohan (Ultimate/Adult) and Goku (Super Saiyan) VS Broly
Dragon Ball FighterZ
Goku (Mastered Ultra Instinct)
Dragon Ball FighterZ
Goku (Mastered Ultra Instinct)
Dragon Ball FighterZ
Goku (Mastered Ultra Instinct)
Dragon Ball FighterZ
Goku (Super Saiyan Blue/SSGSS) VS Kefla
Dragon Ball FighterZ
Goku (Super Saiyan Blue/SSGSS) VS Kefla
Dragon Ball FighterZ
Goku (Super Saiyan) and Frieza VS Jiren
Dragon Ball FighterZ
Goku (Super Saiyan) and Frieza VS Jiren
Dragon Ball FighterZ
Goku (Super Saiyan) VS Broly
Dragon Ball FighterZ
Goku (Super Saiyan) VS Broly
Dragon Ball FighterZ
Goku (Super Saiyan) VS Frieza
Dragon Ball FighterZ
Goku (Super Saiyan) VS Frieza
Dragon Ball FighterZ
Goku (Super Saiyan) VS Frieza
Dragon Ball FighterZ
Goku (Super Saiyan) VS Frieza
Dragon Ball FighterZ
Goku (Super Saiyan) VS Kid Buu
Dragon Ball FighterZ
Goku (Super Saiyan) VS Kid Buu
Dragon Ball FighterZ
Goku VS Frieza
Dragon Ball FighterZ
Goku VS Frieza
Dragon Ball FighterZ
Goku VS Vegeta
Dragon Ball FighterZ
Goku VS Vegeta
Dragon Ball FighterZ
Janemba
Dragon Ball FighterZ
Kale
Dragon Ball FighterZ
Kale
Dragon Ball FighterZ
Kefla
Dragon Ball FighterZ
Kefla
Dragon Ball FighterZ
Kefla
Dragon Ball FighterZ
Krillin
Dragon Ball FighterZ
Krillin
Dragon Ball FighterZ
Krillin VS Nappa
Dragon Ball FighterZ
Krillin VS Nappa
Dragon Ball FighterZ
Nappa VS Yamcha
Dragon Ball FighterZ
Nappa VS Yamcha
Dragon Ball FighterZ
Trunks VS Frieza
Dragon Ball FighterZ
Trunks VS Frieza
Dragon Ball FighterZ
Trunks VS Zamasu (Fused)
Dragon Ball FighterZ
Trunks VS Zamasu (Fused)
Dragon Ball FighterZ
Vegito (Super Saiyan Blue/SSGSS) VS Zamasu
Dragon Ball FighterZ
Vegito (Super Saiyan Blue/SSGSS) VS Zamasu
Dragon Ball FighterZ
Yamcha VS Nappa
Dragon Ball FighterZ
Yamcha VS Nappa
EAT GIRL
Ambience
EAT GIRL
Sound Effects
Factorio
Ambience
Factorio
Creatures
Factorio
Footsteps
Factorio
Machines
Factorio
Miscellaneous
Factorio
Vehicles
Factorio
Weapons
Helltaker
Everything
Home Sheep Home: Farmageddon Party Edition
Ambience
Home Sheep Home: Farmageddon Party Edition
Miscellaneous
Home Sheep Home: Farmageddon Party Edition
Sheep
Jewel Quest 2
Sound Effects
Jewels of Cleopatra
Sound Effects
L.A. Noire
Bus Announcements
L.A. Noire
Commercials
L.A. Noire
DJ Breaks
L.A. Noire
Ex-Army Gangsters
L.A. Noire
Italian American Gangster
L.A. Noire
Latino Gangsters
L.A. Noire
Local News
L.A. Noire
Los Angeles Police Department
L.A. Noire
Marines
L.A. Noire
Misc Dialogue
L.A. Noire
National News
L.A. Noire
Older Cops
L.A. Noire
Poor African Americans
L.A. Noire
Poor Asians
L.A. Noire
Poor Hispanics
L.A. Noire
Poor Whites
L.A. Noire
Radio Shows
L.A. Noire
Rich Whites
L.A. Noire
Train Announcements
L.A. Noire
White American Gangster
L.A. Noire
Young Cops
The Last Leviathan
Everything
LEGO Stunt Rally
English
Lord of the Rings: Battle for Middle-earth
Aragorn
Lord of the Rings: Battle for Middle-earth
Boromir
Lord of the Rings: Battle for Middle-earth
Campaign and Tutorial
Lord of the Rings: Battle for Middle-earth
Cutscenes
Lord of the Rings: Battle for Middle-earth
Éomer
Lord of the Rings: Battle for Middle-earth
Éowyn
Lord of the Rings: Battle for Middle-earth
Evil Commander
Lord of the Rings: Battle for Middle-earth
Evil Units
Lord of the Rings: Battle for Middle-earth
Faramir
Lord of the Rings: Battle for Middle-earth
Frodo
Lord of the Rings: Battle for Middle-earth
Gandalf
Lord of the Rings: Battle for Middle-earth
Gimli
Lord of the Rings: Battle for Middle-earth
Gollum
Lord of the Rings: Battle for Middle-earth
Good Commander
Lord of the Rings: Battle for Middle-earth
Good Units
Lord of the Rings: Battle for Middle-earth
Legolas
Lord of the Rings: Battle for Middle-earth
Lurtz
Lord of the Rings: Battle for Middle-earth
Merry
Lord of the Rings: Battle for Middle-earth
Narration
Lord of the Rings: Battle for Middle-earth
Pippin
Lord of the Rings: Battle for Middle-earth
Sam
Lord of the Rings: Battle for Middle-earth
Saruman & Eye of Sauron
Lord of the Rings: Battle for Middle-earth
Sound Effects
Lord of the Rings: Battle for Middle-earth
Théoden
Lord of the Rings: Battle for Middle-earth
Treebeard
Mini Car Racing
Sound Effects
Need for Speed: High Stakes
Announcer (English)
Oddworld: Munch's Oddysee
Abe Gamespeak
One Piece: Pirate Warriors 4
Boa Hancook
One Piece: Pirate Warriors 4
Chopper
One Piece: Pirate Warriors 4
Franky
One Piece: Pirate Warriors 4
Katakuri
One Piece: Pirate Warriors 4
Kuzan
One Piece: Pirate Warriors 4
Law
One Piece: Pirate Warriors 4
Luffy
One Piece: Pirate Warriors 4
Nami
One Piece: Pirate Warriors 4
Reiju
One Piece: Pirate Warriors 4
Robin
One Piece: Pirate Warriors 4
Tashigi
One Piece: Pirate Warriors 4
Usopp
One Piece: Pirate Warriors 4
Zoro
Out Of Order
Sound Effects
Overwatch
Ana
Overwatch
Ana (French)
Overwatch
Ana (German)
Overwatch
Ana (Italian)
Overwatch
Ana (Portuguese)
Overwatch
Ana (Spanish)
Overwatch
Ana / アナ (Japanese)
Overwatch
Archives Allies (French)
Overwatch
Archives Allies (German)
Overwatch
Archives Allies (Italian)
Overwatch
Archives Allies (Japanese)
Overwatch
Archives Allies (Portuguese)
Overwatch
Archives Allies (Spanish)
Overwatch
Ashe
Overwatch
Ashe (French)
Overwatch
Ashe (German)
Overwatch
Ashe (Italian)
Overwatch
Ashe (Portuguese)
Overwatch
Ashe (Spanish)
Overwatch
Ashe / アッシュ (Japanese)
Overwatch
Athena (French)
Overwatch
Athena (German)
Overwatch
Athena (Italian)
Overwatch
Athena (Portuguese)
Overwatch
Athena (Spanish)
Overwatch
Athena / アテナ (Japanese)
Overwatch
Baptiste
Overwatch
Baptiste (French)
Overwatch
Baptiste (German)
Overwatch
Baptiste (Italian)
Overwatch
Baptiste (Portuguese)
Overwatch
Baptiste (Spanish)
Overwatch
Baptiste / バティスト (Japanese)
Overwatch
Bastion
Overwatch
Brigitte
Overwatch
Brigitte (French)
Overwatch
Brigitte (German)
Overwatch
Brigitte (Italian)
Overwatch
Brigitte (Portuguese)
Overwatch
Brigitte (Spanish)
Overwatch
Brigitte / ブリギッテ (Japanese)
Overwatch
D.Va
Overwatch
D.Va (French)
Overwatch
D.Va (German)
Overwatch
D.Va (Japanese)
Overwatch
D.Va (Portuguese)
Overwatch
D.Va (Spanish)
Overwatch
D.Va / D.VA (Italian)
Overwatch
Doomfist
Overwatch
Doomfist (French)
Overwatch
Doomfist (German)
Overwatch
Doomfist (Italian)
Overwatch
Doomfist (Portuguese)
Overwatch
Doomfist (Spanish)
Overwatch
Doomfist / ドゥームフィスト (Japanese)
Overwatch
Echo
Overwatch
Echo (German)
Overwatch
Echo (Italian)
Overwatch
Echo (Portuguese)
Overwatch
Echo (Spanish)
Overwatch
Echo / Écho (French)
Overwatch
Echo / エコー (Japanese)
Overwatch
Genji
Overwatch
Genji (French)
Overwatch
Genji (German)
Overwatch
Genji (Italian)
Overwatch
Genji (Portuguese)
Overwatch
Genji (Spanish)
Overwatch
Genji / ゲンジ (Japanese)
Overwatch
Hanzo
Overwatch
Hanzo (French)
Overwatch
Hanzo (German)
Overwatch
Hanzo (Italian)
Overwatch
Hanzo (Portuguese)
Overwatch
Hanzo (Spanish)
Overwatch
Hanzo / ハンゾー (Japanese)
Overwatch
Junkenstein's Revenge Announcer [Reinhardt] (French)
Overwatch
Junkenstein's Revenge Announcer [Reinhardt] (German)
Overwatch
Junkenstein's Revenge Announcer [Reinhardt] (Italian)
Overwatch
Junkenstein's Revenge Announcer [Reinhardt] (Japanese)
Overwatch
Junkenstein's Revenge Announcer [Reinhardt] (Portuguese)
Overwatch
Junkenstein's Revenge Announcer [Reinhardt] (Spanish)
Overwatch
Junkrat
Overwatch
Junkrat (German)
Overwatch
Junkrat (Italian)
Overwatch
Junkrat (Portuguese)
Overwatch
Junkrat (Spanish)
Overwatch
Junkrat / Chacal (French)
Overwatch
Junkrat / ジャンクラット (Japanese)
Overwatch
Lúcio
Overwatch
Lúcio (French)
Overwatch
Lúcio (German)
Overwatch
Lúcio (Italian)
Overwatch
Lúcio (Portuguese)
Overwatch
Lúcio (Spanish)
Overwatch
Lúcio / ルシオ (Japanese)
Overwatch
Lúcioball Announcers (French)
Overwatch
Lúcioball Announcers (German)
Overwatch
Lúcioball Announcers (Italian)
Overwatch
Lúcioball Announcers (Japanese)
Overwatch
Lúcioball Announcers (Portuguese)
Overwatch
Lúcioball Announcers (Spanish)
Overwatch
McCree
Overwatch
McCree (French)
Overwatch
McCree (German)
Overwatch
McCree (Italian)
Overwatch
McCree (Portuguese)
Overwatch
McCree (Spanish)
Overwatch
McCree / マクリー (Japanese)
Overwatch
Mei
Overwatch
Mei (French)
Overwatch
Mei (German)
Overwatch
Mei (Italian)
Overwatch
Mei (Portuguese)
Overwatch
Mei (Spanish)
Overwatch
Mei / メイ (Japanese)
Overwatch
Mei's Snowball Offensive Announcer [Soldier: 76] (French)
Overwatch
Mei's Snowball Offensive Announcer [Soldier: 76] (German)
Overwatch
Mei's Snowball Offensive Announcer [Soldier: 76] (Italian)
Overwatch
Mei's Snowball Offensive Announcer [Soldier: 76] (Japanese)
Overwatch
Mei's Snowball Offensive Announcer [Soldier: 76] (Portuguese)
Overwatch
Mei's Snowball Offensive Announcer [Soldier: 76] (Spanish)
Overwatch
Mercy
Overwatch
Mercy (German)
Overwatch
Mercy (Italian)
Overwatch
Mercy (Portuguese)
Overwatch
Mercy (Spanish)
Overwatch
Mercy / Ange (French)
Overwatch
Mercy / マーシー (Japanese)
Overwatch
Miscellaneous Voices (French)
Overwatch
Miscellaneous Voices (German)
Overwatch
Miscellaneous Voices (Italian)
Overwatch
Miscellaneous Voices (Japanese)
Overwatch
Miscellaneous Voices (Portuguese)
Overwatch
Miscellaneous Voices (Spanish)
Overwatch
Moira
Overwatch
Moira (French)
Overwatch
Moira (German)
Overwatch
Moira (Italian)
Overwatch
Moira (Portuguese)
Overwatch
Moira (Spanish)
Overwatch
Moira / モイラ (Japanese)
Overwatch
Null Sector
Overwatch
Null Sector (French)
Overwatch
Null Sector (German)
Overwatch
Null Sector (Italian)
Overwatch
Null Sector (Japanese)
Overwatch
Null Sector (Portuguese)
Overwatch
Null Sector (Spanish)
Overwatch
Orisa
Overwatch
Orisa (French)
Overwatch
Orisa (German)
Overwatch
Orisa (Italian)
Overwatch
Orisa (Portuguese)
Overwatch
Orisa (Spanish)
Overwatch
Orisa / オリーサ (Japanese)
Overwatch
Pharah
Overwatch
Pharah (French)
Overwatch
Pharah (German)
Overwatch
Pharah (Italian)
Overwatch
Pharah (Portuguese)
Overwatch
Pharah (Spanish)
Overwatch
Pharah / ファラ (Japanese)
Overwatch
Reaper
Overwatch
Reaper (German)
Overwatch
Reaper (Italian)
Overwatch
Reaper (Portuguese)
Overwatch
Reaper (Spanish)
Overwatch
Reaper / Faucheur (French)
Overwatch
Reaper / リーパー (Japanese)
Overwatch
Reinhardt
Overwatch
Reinhardt (French)
Overwatch
Reinhardt (German)
Overwatch
Reinhardt (Italian)
Overwatch
Reinhardt (Portuguese)
Overwatch
Reinhardt (Spanish)
Overwatch
Reinhardt / ラインハルト (Japanese)
Overwatch
Roadhog
Overwatch
Roadhog (German)
Overwatch
Roadhog (Italian)
Overwatch
Roadhog (Portuguese)
Overwatch
Roadhog (Spanish)
Overwatch
Roadhog / Chopper (French)
Overwatch
Roadhog / ロードホッグ (Japanese)
Overwatch
Sigma
Overwatch
Sigma (French)
Overwatch
Sigma (German)
Overwatch
Sigma (Italian)
Overwatch
Sigma (Portuguese)
Overwatch
Sigma (Spanish)
Overwatch
Sigma / シグマ (Japanese)
Overwatch
Soldier: 76
Overwatch
Soldier: 76 / Soldado: 76 (Portuguese)
Overwatch
Soldier: 76 / Soldado: 76 (Spanish)
Overwatch
Soldier: 76 / Soldat: 76 (French)
Overwatch
Soldier: 76 / Soldat: 76 (German)
Overwatch
Soldier: 76 / Soldato-76 (Italian)
Overwatch
Soldier: 76 / ソルジャー76 (Japanese)
Overwatch
Sombra
Overwatch
Sombra (French)
Overwatch
Sombra (German)
Overwatch
Sombra (Italian)
Overwatch
Sombra (Portuguese)
Overwatch
Sombra (Spanish)
Overwatch
Sombra / ソンブラ (Japanese)
Overwatch
Symmetra
Overwatch
Symmetra (French)
Overwatch
Symmetra (German)
Overwatch
Symmetra (Italian)
Overwatch
Symmetra (Portuguese)
Overwatch
Symmetra (Spanish)
Overwatch
Symmetra / シンメトラ (Japanese)
Overwatch
Talon Forces (French)
Overwatch
Talon Forces (German)
Overwatch
Talon Forces (Italian)
Overwatch
Talon Forces (Japanese)
Overwatch
Talon Forces (Portuguese)
Overwatch
Talon Forces (Spanish)
Overwatch
Torbjörn
Overwatch
Torbjörn (French)
Overwatch
Torbjörn (German)
Overwatch
Torbjörn (Italian)
Overwatch
Torbjörn (Portuguese)
Overwatch
Torbjörn (Spanish)
Overwatch
Torbjörn / トールビョーン (Japanese)
Overwatch
Tracer
Overwatch
Tracer (French)
Overwatch
Tracer (German)
Overwatch
Tracer (Italian)
Overwatch
Tracer (Portuguese)
Overwatch
Tracer (Spanish)
Overwatch
Tracer / トレーサー (Japanese)
Overwatch
Training Bot / Addestra-bot (Italian)
Overwatch
Training Bot / Bot de treinamento (Portuguese)
Overwatch
Training Bot / Robot d'entraînement (French)
Overwatch
Training Bot / Robot de entrenamiento (Spanish)
Overwatch
Training Bot / Trainingsbot (German)
Overwatch
Training Bot / トレーニング・ボット (Japanese)
Overwatch
Widowmaker
Overwatch
Widowmaker (German)
Overwatch
Widowmaker (Italian)
Overwatch
Widowmaker (Portuguese)
Overwatch
Widowmaker (Spanish)
Overwatch
Widowmaker / Fatale (French)
Overwatch
Widowmaker / ウィドウメイカー (Japanese)
Overwatch
Winston
Overwatch
Winston (French)
Overwatch
Winston (German)
Overwatch
Winston (Italian)
Overwatch
Winston (Portuguese)
Overwatch
Winston (Spanish)
Overwatch
Winston / ウィンストン (Japanese)
Overwatch
Wrecking Ball (German)
Overwatch
Wrecking Ball (Italian)
Overwatch
Wrecking Ball (Portuguese)
Overwatch
Wrecking Ball (Spanish)
Overwatch
Wrecking Ball / Bouldozer (French)
Overwatch
Wrecking Ball / レッキング・ボール (Japanese)
Overwatch
Wrecking Ball and Hammond
Overwatch
Zarya
Overwatch
Zarya (French)
Overwatch
Zarya (German)
Overwatch
Zarya (Italian)
Overwatch
Zarya (Portuguese)
Overwatch
Zarya (Spanish)
Overwatch
Zarya / ザリア (Japanese)
Overwatch
Zenyatta
Overwatch
Zenyatta (French)
Overwatch
Zenyatta (German)
Overwatch
Zenyatta (Italian)
Overwatch
Zenyatta (Portuguese)
Overwatch
Zenyatta (Spanish)
Overwatch
Zenyatta / ゼニヤッタ (Japanese)
Pepsi Shootout
Sound Effects
Poker Night 2
GLADOS
Poker Night at the Inventory
The Heavy
Poker Night at the Inventory
Max
Poker Night at the Inventory
Reginald Van Winslow
Poker Night at the Inventory
Strong Bad
Poker Night at the Inventory
Tycho
Prince of Persia: The Sands of Time
Area-Specific
Prince of Persia: The Sands of Time
Destructions
Prince of Persia: The Sands of Time
Doors and Levers
Prince of Persia: The Sands of Time
Enemies
Prince of Persia: The Sands of Time
Farah
Prince of Persia: The Sands of Time
Prince
Prince of Persia: The Sands of Time
Special Game Mechanics
Prince of Persia: The Sands of Time
Traps
Prince of Persia: The Sands of Time
Vizier
Prince of Persia: The Sands of Time
Water Effects
Puyo Puyo Champions
Sig (Japanese)
Rec Room
Rec Royale
Robot Arena
Everything
RollerCoaster Tycoon 2
Everything
Sam & Max Season 2 (Sam & Max: Beyond Time and Space)
Satan
SD Gundam G Generation Cross Rays
00 Gundam 01 - Angel's Advent
SD Gundam G Generation Cross Rays
00 Gundam 02 - The Changing World
SD Gundam G Generation Cross Rays
00 Gundam 03 - Operation Gundam Capture
SD Gundam G Generation Cross Rays
00 Gundam 04 - Ever More Unified
SD Gundam G Generation Cross Rays
00 Gundam 05 - Blade of Reformation
SD Gundam G Generation Cross Rays
00 Gundam 06 - Endless Poem
SD Gundam G Generation Cross Rays
00 Gundam 07 - The Angels' Second Advent
SD Gundam G Generation Cross Rays
00 Gundam 08 - Allelujah Rescue Operation
SD Gundam G Generation Cross Rays
00 Gundam 09 - Twistedness of Innocence
SD Gundam G Generation Cross Rays
00 Gundam 10 - Light of Heaven
SD Gundam G Generation Cross Rays
00 Gundam 11 - Within The Scattering Light
SD Gundam G Generation Cross Rays
00 Gundam 12 - Entangled Yearnings
SD Gundam G Generation Cross Rays
00 Gundam 13 - For the Future
SD Gundam G Generation Cross Rays
00 Gundam F 01 - Another Gundam Meister
SD Gundam G Generation Cross Rays
00 Gundam F 02 - Aeolia
SD Gundam G Generation Cross Rays
00 Gundam F 03 - Hixar Fermi
SD Gundam G Generation Cross Rays
00 Gundam F 04 - Traitor Code A13
SD Gundam G Generation Cross Rays
00 Gundam F 05 - The True Threat
SD Gundam G Generation Cross Rays
Abram M. Ramzat
SD Gundam G Generation Cross Rays
Agnes Brache
SD Gundam G Generation Cross Rays
Aida Surugan
SD Gundam G Generation Cross Rays
Akihiro Altland
SD Gundam G Generation Cross Rays
Alejandro Corner
SD Gundam G Generation Cross Rays
Ali al-Saachez
SD Gundam G Generation Cross Rays
Allelujah/Hallelujah Haptism
SD Gundam G Generation Cross Rays
Allenby Beardsly
SD Gundam G Generation Cross Rays
Amida Arca
SD Gundam G Generation Cross Rays
Amy Zimbalist
SD Gundam G Generation Cross Rays
Andrei Smirnov
SD Gundam G Generation Cross Rays
Andrew Waltfeld
SD Gundam G Generation Cross Rays
Anew Returner
SD Gundam G Generation Cross Rays
Aplodia
SD Gundam G Generation Cross Rays
Argi Mirage
SD Gundam G Generation Cross Rays
Arnold Neumann
SD Gundam G Generation Cross Rays
Arthur Goodman
SD Gundam G Generation Cross Rays
Arthur Trine
SD Gundam G Generation Cross Rays
Asagi Caldwell
SD Gundam G Generation Cross Rays
Asemu Asuno
SD Gundam G Generation Cross Rays
Aston Altland
SD Gundam G Generation Cross Rays
Astray 01 - RED & BLUE
SD Gundam G Generation Cross Rays
Astray 02 - Showdown! Astray VS. Astray
SD Gundam G Generation Cross Rays
Astray 03 - The Third Astray
SD Gundam G Generation Cross Rays
Astray 04 - Giga-Float
SD Gundam G Generation Cross Rays
Astray 05 - Fateful Decision
SD Gundam G Generation Cross Rays
Athrun Zala
SD Gundam G Generation Cross Rays
Atra Mixta
SD Gundam G Generation Cross Rays
Auel Neider
SD Gundam G Generation Cross Rays
Azalea Tze
SD Gundam G Generation Cross Rays
Azee Gurumin
SD Gundam G Generation Cross Rays
Balsam Arendo
SD Gundam G Generation Cross Rays
Barack Zinin
SD Gundam G Generation Cross Rays
Bellri Zenam
SD Gundam G Generation Cross Rays
Beside Pain
SD Gundam G Generation Cross Rays
Billy Blaze
SD Gundam G Generation Cross Rays
Biscuit Griffon
SD Gundam G Generation Cross Rays
Blood
SD Gundam G Generation Cross Rays
Brand Freeze
SD Gundam G Generation Cross Rays
Bring Stability
SD Gundam G Generation Cross Rays
Broom Brooks
SD Gundam G Generation Cross Rays
Cagalli Yula Athha
SD Gundam G Generation Cross Rays
Canard Pars
SD Gundam G Generation Cross Rays
Captain GG
SD Gundam G Generation Cross Rays
Carris Nautilus
SD Gundam G Generation Cross Rays
Carta Issue
SD Gundam G Generation Cross Rays
Chad Chadan
SD Gundam G Generation Cross Rays
Chal Acustica
SD Gundam G Generation Cross Rays
Chapea Cherenshi
SD Gundam G Generation Cross Rays
Christina Sierra
SD Gundam G Generation Cross Rays
Claire Heathrow
SD Gundam G Generation Cross Rays
Clotho Buer
SD Gundam G Generation Cross Rays
Code Amelias
SD Gundam G Generation Cross Rays
Code Phoenix
SD Gundam G Generation Cross Rays
Coral Conrad
SD Gundam G Generation Cross Rays
Corin Nander
SD Gundam G Generation Cross Rays
Crank Zent
SD Gundam G Generation Cross Rays
Dante Mogro
SD Gundam G Generation Cross Rays
Daryl Dodge
SD Gundam G Generation Cross Rays
Dearka Elsman
SD Gundam G Generation Cross Rays
Deira Nadira
SD Gundam G Generation Cross Rays
Denebola Shahim
SD Gundam G Generation Cross Rays
Derma Altland
SD Gundam G Generation Cross Rays
Descartes Shaman
SD Gundam G Generation Cross Rays
Destiny 01 - Those Who Call for War
SD Gundam G Generation Cross Rays
Destiny 02 - The End of the World
SD Gundam G Generation Cross Rays
Destiny 03 - Attack the Lohengrin
SD Gundam G Generation Cross Rays
Destiny 04 - Sword of the Azure Skies
SD Gundam G Generation Cross Rays
Destiny 05 - The Endless Night
SD Gundam G Generation Cross Rays
Destiny 06 - Operation Angel Down
SD Gundam G Generation Cross Rays
Destiny 07 - Legacy of Gold
SD Gundam G Generation Cross Rays
Destiny 08 - Prelude to Revolution
SD Gundam G Generation Cross Rays
Destiny 09 - The Choosen Future
SD Gundam G Generation Cross Rays
Doctor Berg
SD Gundam G Generation Cross Rays
Domon Kasshu
SD Gundam G Generation Cross Rays
Dorothy Catalonia
SD Gundam G Generation Cross Rays
Duo Maxwell
SD Gundam G Generation Cross Rays
Eco Turbine
SD Gundam G Generation Cross Rays
Edmond Du Clos
SD Gundam G Generation Cross Rays
Edward Harrelson
SD Gundam G Generation Cross Rays
Ein Dalton
SD Gundam G Generation Cross Rays
Elfriede Schultz
SD Gundam G Generation Cross Rays
Elijah Kiel
SD Gundam G Generation Cross Rays
Ellis Claude
SD Gundam G Generation Cross Rays
Endless Waltz 01 - Silent Orbit
SD Gundam G Generation Cross Rays
Endless Waltz 02 - Return to Forever
SD Gundam G Generation Cross Rays
Ernst Jager
SD Gundam G Generation Cross Rays
Eterna Freyl
SD Gundam G Generation Cross Rays
Eugene Seven Stark
SD Gundam G Generation Cross Rays
EX 01 - The targeted MO-V
SD Gundam G Generation Cross Rays
EX 02 - A Challenge in the Deep
SD Gundam G Generation Cross Rays
EX 03 - 2314 OVER
SD Gundam G Generation Cross Rays
EX 04 - The Archangels of Tyranny
SD Gundam G Generation Cross Rays
EX 05 - The Story of the Resurrected Legend - The Guidance of the Golden Dragon
SD Gundam G Generation Cross Rays
Feldt Grace
SD Gundam G Generation Cross Rays
Female Custom Characters (1 / 2)
SD Gundam G Generation Cross Rays
Female Custom Characters (2 / 2)
SD Gundam G Generation Cross Rays
Final - Awakened Legends
SD Gundam G Generation Cross Rays
Flay Allster
SD Gundam G Generation Cross Rays
Flit Asuno
SD Gundam G Generation Cross Rays
Florence Kirishima
SD Gundam G Generation Cross Rays
Fon Spaak
SD Gundam G Generation Cross Rays
Frederick Ades
SD Gundam G Generation Cross Rays
Fumitan Admoss
SD Gundam G Generation Cross Rays
G-Unit 01 - An MS Called Geminass
SD Gundam G Generation Cross Rays
G-Unit 02 - The Man With the Silver Mask
SD Gundam G Generation Cross Rays
G-Unit 03 - Operation Pandora
SD Gundam G Generation Cross Rays
G-Unit 04 - In the Name of Peace
SD Gundam G Generation Cross Rays
Gaelio Bauduin
SD Gundam G Generation Cross Rays
Gai Murakumo
SD Gundam G Generation Cross Rays
Garrod Ran
SD Gundam G Generation Cross Rays
Generic Crews
SD Gundam G Generation Cross Rays
Generic Pilots
SD Gundam G Generation Cross Rays
Gianmarco Salerno
SD Gundam G Generation Cross Rays
Gilbert Durandal
SD Gundam G Generation Cross Rays
Goat Logan
SD Gundam G Generation Cross Rays
Graham Aker
SD Gundam G Generation Cross Rays
Grave Violento
SD Gundam G Generation Cross Rays
Gym Ghingham
SD Gundam G Generation Cross Rays
Hanayo
SD Gundam G Generation Cross Rays
Harry Ord
SD Gundam G Generation Cross Rays
Hayana
SD Gundam G Generation Cross Rays
Heero Yuy
SD Gundam G Generation Cross Rays
Heine Westenfluss
SD Gundam G Generation Cross Rays
Hiling Care
SD Gundam G Generation Cross Rays
Hixar Fermi
SD Gundam G Generation Cross Rays
Howard Mason
SD Gundam G Generation Cross Rays
Hush Middy
SD Gundam G Generation Cross Rays
Ian Lee
SD Gundam G Generation Cross Rays
Ian Vashti
SD Gundam G Generation Cross Rays
IBO 01 - Iron and Blood
SD Gundam G Generation Cross Rays
IBO 02 - Beyond the Red Sky
SD Gundam G Generation Cross Rays
IBO 03 - Whaling
SD Gundam G Generation Cross Rays
IBO 04 - Human Debris
SD Gundam G Generation Cross Rays
IBO 05 - Kudelia's Decision
SD Gundam G Generation Cross Rays
IBO 06 - The Gravity of Wishes
SD Gundam G Generation Cross Rays
IBO 07 - Tekkadan
SD Gundam G Generation Cross Rays
IBO 08 - New Blood
SD Gundam G Generation Cross Rays
IBO 09 - Awakening Calamity
SD Gundam G Generation Cross Rays
IBO 10 - Lit by a Blazing Sun
SD Gundam G Generation Cross Rays
IBO 11 - Revealed Intentions
SD Gundam G Generation Cross Rays
IBO 12 - Their Place
SD Gundam G Generation Cross Rays
IBO Gekko 01 - The Foe - Gundam
SD Gundam G Generation Cross Rays
IBO Gekko 02 - Assasination's Mastermind
SD Gundam G Generation Cross Rays
IBO Gekko 03 - The Astaroth Scheme
SD Gundam G Generation Cross Rays
IBO Gekko 04 - A New Serendipity
SD Gundam G Generation Cross Rays
IBO Gekko 05 - Intertwined Lines
SD Gundam G Generation Cross Rays
IBO Gekko 06 - Strife - Faith and Expectations
SD Gundam G Generation Cross Rays
Iok Kujan
SD Gundam G Generation Cross Rays
Isurugi Camice
SD Gundam G Generation Cross Rays
Ivan Ivanov
SD Gundam G Generation Cross Rays
Jamil Neate
SD Gundam G Generation Cross Rays
Jess Rabble
SD Gundam G Generation Cross Rays
Jingles
SD Gundam G Generation Cross Rays
Jizil Jizin
SD Gundam G Generation Cross Rays
Johann Trinity
SD Gundam G Generation Cross Rays
Julieta Juris
SD Gundam G Generation Cross Rays
Junas Liam
SD Gundam G Generation Cross Rays
Juri Wu Nien
SD Gundam G Generation Cross Rays
Juzo O'Hara
SD Gundam G Generation Cross Rays
Kachua Reese
SD Gundam G Generation Cross Rays
Kaite Madigan
SD Gundam G Generation Cross Rays
Kati Mannequin
SD Gundam G Generation Cross Rays
Kay Nimrod
SD Gundam G Generation Cross Rays
Kazahana Azure
SD Gundam G Generation Cross Rays
Kio Asuno
SD Gundam G Generation Cross Rays
Kira Yamato
SD Gundam G Generation Cross Rays
Kisato Yamabuki
SD Gundam G Generation Cross Rays
Knight Superior Dragon
SD Gundam G Generation Cross Rays
Kojiro Murdoch
SD Gundam G Generation Cross Rays
Koo Sea
SD Gundam G Generation Cross Rays
Kratz Silvy
SD Gundam G Generation Cross Rays
Kudal Cadel
SD Gundam G Generation Cross Rays
Kudelia Aina Bernstein
SD Gundam G Generation Cross Rays
La Milla Luna
SD Gundam G Generation Cross Rays
Lacus Clyne
SD Gundam G Generation Cross Rays
Lady Une
SD Gundam G Generation Cross Rays
Lafter Frankland
SD Gundam G Generation Cross Rays
Lasse Aeon
SD Gundam G Generation Cross Rays
Laurel
SD Gundam G Generation Cross Rays
Ledonir Kisaka
SD Gundam G Generation Cross Rays
Leo Sieg
SD Gundam G Generation Cross Rays
Liam Garfield
SD Gundam G Generation Cross Rays
Liarina Morugaton
SD Gundam G Generation Cross Rays
Lichtendahl Tsery
SD Gundam G Generation Cross Rays
Liza Enza
SD Gundam G Generation Cross Rays
Lockon Stratos
SD Gundam G Generation Cross Rays
Lockon Stratos (2nd)
SD Gundam G Generation Cross Rays
Loran Cehack
SD Gundam G Generation Cross Rays
Louise Halevy
SD Gundam G Generation Cross Rays
Lowe Guele
SD Gundam G Generation Cross Rays
Lucille Aisley
SD Gundam G Generation Cross Rays
Lucrezia Noin
SD Gundam G Generation Cross Rays
Luna Armonia
SD Gundam G Generation Cross Rays
Luna Mana
SD Gundam G Generation Cross Rays
Lunamaria Hawke
SD Gundam G Generation Cross Rays
Male Custom Characters (1 / 2)
SD Gundam G Generation Cross Rays
Male Custom Characters (2 / 2)
SD Gundam G Generation Cross Rays
Marco Morassim
SD Gundam G Generation Cross Rays
Maria Owens
SD Gundam G Generation Cross Rays
Marina Ismail
SD Gundam G Generation Cross Rays
Mark Guilder
SD Gundam G Generation Cross Rays
Martin DaCosta
SD Gundam G Generation Cross Rays
Masahiro Altland
SD Gundam G Generation Cross Rays
Mask
SD Gundam G Generation Cross Rays
Master Asia, Undefeated of the East
SD Gundam G Generation Cross Rays
Mayura Labbatt
SD Gundam G Generation Cross Rays
McGillis Fareed
SD Gundam G Generation Cross Rays
Meer Campbell
SD Gundam G Generation Cross Rays
Merribit Stapleton
SD Gundam G Generation Cross Rays
Merrybell Gadget
SD Gundam G Generation Cross Rays
Meyrin Hawke
SD Gundam G Generation Cross Rays
Michael Trinity
SD Gundam G Generation Cross Rays
Miguel Aiman
SD Gundam G Generation Cross Rays
Mikazuki Augus
SD Gundam G Generation Cross Rays
Mikhail Coast
SD Gundam G Generation Cross Rays
Mileina Vashti
SD Gundam G Generation Cross Rays
Miriallia Haw
SD Gundam G Generation Cross Rays
Mobile Doll
SD Gundam G Generation Cross Rays
Morgan Chevalier
SD Gundam G Generation Cross Rays
Mu La Flaga
SD Gundam G Generation Cross Rays
Mudie Holcroft
SD Gundam G Generation Cross Rays
Multa Azrael
SD Gundam G Generation Cross Rays
Murrue Ramius
SD Gundam G Generation Cross Rays
Nadi Yukinojo
SD Gundam G Generation Cross Rays
Nanao Narorina
SD Gundam G Generation Cross Rays
Natarle Badgiruel
SD Gundam G Generation Cross Rays
Naze Turbine
SD Gundam G Generation Cross Rays
Nelly Olson
SD Gundam G Generation Cross Rays
Nena Trinity
SD Gundam G Generation Cross Rays
Nicol Amalfi
SD Gundam G Generation Cross Rays
Nikky Taylor
SD Gundam G Generation Cross Rays
Norba Shino
SD Gundam G Generation Cross Rays
Odel Bernett
SD Gundam G Generation Cross Rays
Odin Bernett
SD Gundam G Generation Cross Rays
Olba Frost
SD Gundam G Generation Cross Rays
Olife
SD Gundam G Generation Cross Rays
Orga Itsuka
SD Gundam G Generation Cross Rays
Orga Sabnak
SD Gundam G Generation Cross Rays
Orlis Stenja
SD Gundam G Generation Cross Rays
Oswald Walker
SD Gundam G Generation Cross Rays
Patrick Colasour
SD Gundam G Generation Cross Rays
Patrick Zala
SD Gundam G Generation Cross Rays
Poe Aijee
SD Gundam G Generation Cross Rays
Prayer Reverie
SD Gundam G Generation Cross Rays
Professor
SD Gundam G Generation Cross Rays
Rachel Ransom
SD Gundam G Generation Cross Rays
Rain Mikamura
SD Gundam G Generation Cross Rays
Ranaleau Shade
SD Gundam G Generation Cross Rays
Raraiya Akuparl
SD Gundam G Generation Cross Rays
Rau Le Creuset
SD Gundam G Generation Cross Rays
Relena Peacecraft
SD Gundam G Generation Cross Rays
Relile Arnile
SD Gundam G Generation Cross Rays
Ressel Mizuka
SD Gundam G Generation Cross Rays
Revive Revival
SD Gundam G Generation Cross Rays
Rey Za Burrel
SD Gundam G Generation Cross Rays
Ribbons Almark
SD Gundam G Generation Cross Rays
Ride Mass
SD Gundam G Generation Cross Rays
Rien
SD Gundam G Generation Cross Rays
Roche Nattono
SD Gundam G Generation Cross Rays
Rondo Gina Sahaku
SD Gundam G Generation Cross Rays
Rondo Mina Sahaku
SD Gundam G Generation Cross Rays
Rosario Leone
SD Gundam G Generation Cross Rays
Rustal Elion
SD Gundam G Generation Cross Rays
Sadani Almaz
SD Gundam G Generation Cross Rays
Sai Argyle
SD Gundam G Generation Cross Rays
Saji Crossroad
SD Gundam G Generation Cross Rays
Sampo Hakuri
SD Gundam G Generation Cross Rays
Sandoval Reuters
SD Gundam G Generation Cross Rays
Sato
SD Gundam G Generation Cross Rays
Schwarz Bruder
SD Gundam G Generation Cross Rays
Seed 01 - Collapsing Land
SD Gundam G Generation Cross Rays
Seed 02 - Umbrella of Artemis
SD Gundam G Generation Cross Rays
Seed 03 - Stars Falling in Space
SD Gundam G Generation Cross Rays
Seed 04 - Burning Clouds of Sand
SD Gundam G Generation Cross Rays
Seed 05 - The Land of Peace
SD Gundam G Generation Cross Rays
Seed 06 - The Descending Sword
SD Gundam G Generation Cross Rays
Seed 07 - Into the Dawn Skies
SD Gundam G Generation Cross Rays
Seed 08 - A Place for the Soul
SD Gundam G Generation Cross Rays
Seed 09 - To a Future that Never Ends
SD Gundam G Generation Cross Rays
Selene McGriff
SD Gundam G Generation Cross Rays
Sergei Smirnov
SD Gundam G Generation Cross Rays
Setsuna F. Seiei
SD Gundam G Generation Cross Rays
Shagia Frost
SD Gundam G Generation Cross Rays
Shams Couza
SD Gundam G Generation Cross Rays
Shani Andras
SD Gundam G Generation Cross Rays
Sheld Folrey
SD Gundam G Generation Cross Rays
Sherilyn Hyde
SD Gundam G Generation Cross Rays
Shiho Hahnenfuss
SD Gundam G Generation Cross Rays
Shinn Asuka
SD Gundam G Generation Cross Rays
Sig Wednner
SD Gundam G Generation Cross Rays
Sochie Heim
SD Gundam G Generation Cross Rays
Sol Lyne Lange
SD Gundam G Generation Cross Rays
Soma Peries
SD Gundam G Generation Cross Rays
Soris Armonia
SD Gundam G Generation Cross Rays
Sound Effects (1 / 6)
SD Gundam G Generation Cross Rays
Sound Effects (2 / 6)
SD Gundam G Generation Cross Rays
Sound Effects (3 / 6)
SD Gundam G Generation Cross Rays
Sound Effects (4 / 6)
SD Gundam G Generation Cross Rays
Sound Effects (5 / 6)
SD Gundam G Generation Cross Rays
Sound Effects (6 / 6)
SD Gundam G Generation Cross Rays
Stage Titles
SD Gundam G Generation Cross Rays
Stargazer 01 - To The Skies
SD Gundam G Generation Cross Rays
Stargazer 02 - The Stargazer
SD Gundam G Generation Cross Rays
Stella Loussier
SD Gundam G Generation Cross Rays
Sting Oakley
SD Gundam G Generation Cross Rays
Sumeragi Lee Noriega
SD Gundam G Generation Cross Rays
Sven Cal Bayan
SD Gundam G Generation Cross Rays
Sys Mitville
SD Gundam G Generation Cross Rays
Takaki Uno
SD Gundam G Generation Cross Rays
Talia Gladys
SD Gundam G Generation Cross Rays
Tieria Erde
SD Gundam G Generation Cross Rays
Tiffa Adill
SD Gundam G Generation Cross Rays
Todaka
SD Gundam G Generation Cross Rays
Tolle Koenig
SD Gundam G Generation Cross Rays
Treize Khushrenada
SD Gundam G Generation Cross Rays
Trojan Noiret
SD Gundam G Generation Cross Rays
Trowa Barton
SD Gundam G Generation Cross Rays
Un' no
SD Gundam G Generation Cross Rays
Valder Farkill
SD Gundam G Generation Cross Rays
Vino Dupre
SD Gundam G Generation Cross Rays
Vitto
SD Gundam G Generation Cross Rays
Volco Warren
SD Gundam G Generation Cross Rays
A Wakening of the Trailblazer 01 - ELS Invasion
SD Gundam G Generation Cross Rays
A Wakening of the Trailblazer 02 - The Scream of Space
SD Gundam G Generation Cross Rays
A Wakening of the Trailblazer 03 - Conversations to Come
SD Gundam G Generation Cross Rays
Wing 01 - The Shooting Star She Saw
SD Gundam G Generation Cross Rays
Wing 02 - Scenario for Bloodshed
SD Gundam G Generation Cross Rays
Wing 03 - Heero, Distracted by Defeat
SD Gundam G Generation Cross Rays
Wing 04 - The Sorrowful Battle
SD Gundam G Generation Cross Rays
Wing 05 - The Gundam They Called Zero
SD Gundam G Generation Cross Rays
Wing 06 - Sanc Kingdom's Collapse
SD Gundam G Generation Cross Rays
Wing 07 - Crossfire at Barge
SD Gundam G Generation Cross Rays
Wing 08 - Collision in Space
SD Gundam G Generation Cross Rays
XAstray 01 - A New G
SD Gundam G Generation Cross Rays
XAstray 02 - Dreadnought VS. Hyperion
SD Gundam G Generation Cross Rays
XAstray 03 - X Astray
SD Gundam G Generation Cross Rays
Xenon Teegle
SD Gundam G Generation Cross Rays
Yamagi Gilmert
SD Gundam G Generation Cross Rays
Yuhana Hakuri
SD Gundam G Generation Cross Rays
Yzak Joule
SD Gundam G Generation Cross Rays
Zaza Fossil
SD Gundam G Generation Cross Rays
Zeheart Galette
SENRAN KAGURA Burst Re:Newal
Common Sounds
SENRAN KAGURA Burst Re:Newal
Daidoji
SENRAN KAGURA Burst Re:Newal
Naraku
SENRAN KAGURA Burst Re:Newal
Rin
SENRAN KAGURA Burst Re:Newal
System Sounds
SENRAN KAGURA Peach Beach Splash
System Sounds
Slyder Adventures
Sound Effects
Snowy: The Bear's Adventures
Sound Effects
Space Invaders Extreme
Announcer
Space Invaders Extreme
Miscellaneous
Space Invaders Extreme
Stages
SpongeBob SquarePants: Battle for Bikini Bottom
Barnacle Boy
SpongeBob SquarePants: Battle for Bikini Bottom
Fish Announcer
SpongeBob SquarePants: Battle for Bikini Bottom
French Narrator
SpongeBob SquarePants: Battle for Bikini Bottom
Gary
SpongeBob SquarePants: Battle for Bikini Bottom
Magic Shop Fish
SpongeBob SquarePants: Battle for Bikini Bottom
Mermaid Man
SpongeBob SquarePants: Battle for Bikini Bottom
Mr. Krabs
SpongeBob SquarePants: Battle for Bikini Bottom
Patrick Star
SpongeBob SquarePants: Battle for Bikini Bottom
Plankton
SpongeBob SquarePants: Battle for Bikini Bottom
Sandy Cheeks
SpongeBob SquarePants: Battle for Bikini Bottom
Sound Effects
SpongeBob SquarePants: Battle for Bikini Bottom
SpongeBob SquarePants
SpongeBob SquarePants: Battle for Bikini Bottom
Squidward Tentacles
SpongeBob SquarePants: Battle for Bikini Bottom
Triviabot
SpongeBob SquarePants: Nighty Nightmare
Gary
SpongeBob SquarePants: Nighty Nightmare
Miscellaneous
SpongeBob SquarePants: Nighty Nightmare
Patrick Star
SpongeBob SquarePants: Nighty Nightmare
Plankton
SpongeBob SquarePants: Nighty Nightmare
Sound Effects
SpongeBob SquarePants: Nighty Nightmare
SpongeBob SquarePants
SpongeBob SquarePants: Operation Krabby Patty
French Narrator
SpongeBob SquarePants: Operation Krabby Patty
Mr. Krabs
SpongeBob SquarePants: Operation Krabby Patty
Mrs. Puff
SpongeBob SquarePants: Operation Krabby Patty
Patrick Star
SpongeBob SquarePants: Operation Krabby Patty
Plankton
SpongeBob SquarePants: Operation Krabby Patty
Sandy Cheeks
SpongeBob SquarePants: Operation Krabby Patty
Sound Effects
SpongeBob SquarePants: Operation Krabby Patty
SpongeBob SquarePants
SpongeBob SquarePants: Operation Krabby Patty
Squidward Tentacles
Star Wars: Battlefront
Alliance Voiceovers
Star Wars: Battlefront
CIS Voiceovers
Star Wars: Battlefront
Gungan Voiceovers
Star Wars: Battlefront
Imperial Voiceovers
Star Wars: Battlefront
Republic Voiceovers
Steins;Gate: My Darling's Embrace
Sound Effects
Super Granny
Granny's Voice
Super Granny
Sound Effects
Tanktics
Everything
Taz: Wanted
Anvil Gang (Unused)
Taz: Wanted
Constructor
Taz: Wanted
Cowboy/Miner
Taz: Wanted
Daffy Duck
Taz: Wanted
Everything
Taz: Wanted
Gladiatoons Announcer
Taz: Wanted
Guard
Taz: Wanted
Nasty Canasta
Taz: Wanted
Pilot
Taz: Wanted
Sylvester
Taz: Wanted
Taz
Taz: Wanted
Taz Catcher
Taz: Wanted
Tweety
Taz: Wanted
Yosemite Sam
Taz: Wanted
Zoo Keeper
TY the Tasmanian Tiger
Sound Effects v1.43
The Walking Dead: Season 2
Arvo
The Walking Dead: Season 2
Bonnie
The Walking Dead: Season 2
Carver
The Walking Dead: Season 2
Christa
The Walking Dead: Season 2
Clementine (Episode 1)
The Walking Dead: Season 2
Clementine (Episode 2)
The Walking Dead: Season 2
Clementine (Flashback)
The Walking Dead: Season 2
Hank
The Walking Dead: Season 2
Johnny
The Walking Dead: Season 2
Kenny (Episode 2)
The Walking Dead: Season 2
Kenny (Episode 3)
The Walking Dead: Season 2
Kenny (Episode 4)
The Walking Dead: Season 2
Lee Everett
The Walking Dead: Season 2
Luke (Episode 1)
The Walking Dead: Season 2
Matthew
The Walking Dead: Season 2
Michelle
The Walking Dead: Season 2
Mike
The Walking Dead: Season 2
Omid
The Walking Dead: Season 2
Pete
The Walking Dead: Season 2
Ralph
The Walking Dead: Season 2
Randy
The Walking Dead: Season 2
Reggie
The Walking Dead: Season 2
Sarah
The Walking Dead: Season 2
Tavia
The Walking Dead: Season 2
Troy
The Walking Dead: Season 2
Victor
The Walking Dead: Season 2
Walter
The Walking Dead: Season 2
Winston
The Way Things Work
Everything
Worms Ultimate Mayhem
Alien
Worms Ultimate Mayhem
Arabian Thief
Worms Ultimate Mayhem
Astronaut
Worms Ultimate Mayhem
Blues Man
Worms Ultimate Mayhem
Builder
Worms Ultimate Mayhem
Cave Worm
Worms Ultimate Mayhem
Cowboy
Worms Ultimate Mayhem
Cyber Worm
Worms Ultimate Mayhem
Deevo
Worms Ultimate Mayhem
Dino Worm
Worms Ultimate Mayhem
Disco Worm
Worms Ultimate Mayhem
English Bobby
Worms Ultimate Mayhem
Fighter
Worms Ultimate Mayhem
Game Show
Worms Ultimate Mayhem
Gangster
Worms Ultimate Mayhem
Horror
Worms Ultimate Mayhem
Klein
Worms Ultimate Mayhem
Knight
Worms Ultimate Mayhem
MeMe
Worms Ultimate Mayhem
Professor
Worms Ultimate Mayhem
Rock
Worms Ultimate Mayhem
Russian
Worms Ultimate Mayhem
Scottish
Worms Ultimate Mayhem
Scouser
Worms Ultimate Mayhem
Secret Agent
Worms Ultimate Mayhem
Whoopsie
Worms Ultimate Mayhem
Wise Man
Worms Ultimate Mayhem
Wizard
PlayStation Sounds: 41 (1 hidden)
Hogs of War
France Team
Hogs of War
France Team
Hogs of War
Germany Team
Hogs of War
Germany Team
Hogs of War
Italy Team
Hogs of War
Japan Team
Hogs of War
Russia Team
Hogs of War
Russia Team
Hogs of War
Sargent's Voice
Hogs of War
Sargent's Voice
Hogs of War
United Kingdom Team
Hogs of War
United Kingdom Team
Hogs of War
USA Team
Hogs of War
USA Team
Irritating Stick
Announcer (English)
Irritating Stick
Announcer (Japanese)
Irritating Stick
Sound Effects
Jersey Devil
Cemitery
Jersey Devil
Common
Jersey Devil
Cutscenes
Jersey Devil
Greenpark
Jersey Devil
Hub World
Jersey Devil
Knarf's Forest
Jersey Devil
Main Menu-Options Menu
Jersey Devil
Museum
Jersey Devil
Sewer Port
Jersey Devil
Toxic Factory
Muppet RaceMania
Credits
Muppet RaceMania
In-Game
Muppet RaceMania
Sound Effects
Muppet RaceMania
Statler & Waldorf
Muppet RaceMania
Win Clips
O-chan no Oekaki Logic 2 (JPN)
Characters
O-chan no Oekaki Logic 2 (JPN)
Sound Effects
South Park Rally
Animals
South Park Rally
Bebe
South Park Rally
Character Selection
South Park Rally
Officer Barbrady
South Park Rally
Visitor
System BIOS
General Sounds
PlayStation 2 Sounds: 117 (1 hidden)
Disney Princess: Enchanted Journey
Ariel
Disney Princess: Enchanted Journey
Flounder
Disney Princess: Enchanted Journey
NPCS
Disney Princess: Enchanted Journey
Pixie (Ariel's World)
Disney Princess: Enchanted Journey
Player (Ariel's World)
Disney Princess: Enchanted Journey
Sebastian
Dragon Ball Z: Budokai Tenkaichi 3
Random Sound Effects
GioGio's Bizarre Adventure
Bruno Bucciarati
GioGio's Bizarre Adventure
Giorno Giovanna
GioGio's Bizarre Adventure
Guido Mista
GioGio's Bizarre Adventure
Jean Pierre Polnareff
GioGio's Bizarre Adventure
Leone Abbacchio
GioGio's Bizarre Adventure
Narancia Ghirga
GioGio's Bizarre Adventure
Pannacotta Fugo
GioGio's Bizarre Adventure
Title Screen Voices
GioGio's Bizarre Adventure
Trish Una
The Grim Adventures of Billy and Mandy
Billy
The Grim Adventures of Billy and Mandy
Boogey
The Grim Adventures of Billy and Mandy
Dracula
The Grim Adventures of Billy and Mandy
Eris
The Grim Adventures of Billy and Mandy
Fred Fredburger
The Grim Adventures of Billy and Mandy
Grim
The Grim Adventures of Billy and Mandy
Hoss Delgado
The Grim Adventures of Billy and Mandy
Irwin
The Grim Adventures of Billy and Mandy
Jack
The Grim Adventures of Billy and Mandy
Mandy
The Grim Adventures of Billy and Mandy
Mogar
The Grim Adventures of Billy and Mandy
Nergal
The Grim Adventures of Billy and Mandy
Nergal Jr.
The Grim Adventures of Billy and Mandy
Skarr
King of Fighters: Maximum Impact 2
Athena Asamiya
King of Fighters: Maximum Impact 2
Chae Lim
King of Fighters: Maximum Impact 2
Lilly Kane
King of Fighters: Maximum Impact 2
Mai Shiranui
King of Fighters: Maximum Impact 2
Mignon Beart
King of Fighters: Maximum Impact 2
Yuri Sakazaki
Lemmings (2006)
Sound Effects
Looney Tunes: Back in Action
Acme Man
Looney Tunes: Back in Action
Blacque Jacque Shellacque
Looney Tunes: Back in Action
Brawl
Looney Tunes: Back in Action
Bugs Bunny
Looney Tunes: Back in Action
Daffy Duck
Looney Tunes: Back in Action
Elmer Fudd
Looney Tunes: Back in Action
Foghorn Leghorn
Looney Tunes: Back in Action
Gophers
Looney Tunes: Back in Action
Granny
Looney Tunes: Back in Action
Lady
Looney Tunes: Back in Action
Martian
Looney Tunes: Back in Action
Marvin the Martian
Looney Tunes: Back in Action
Museum Security
Looney Tunes: Back in Action
Nasty Canasta
Looney Tunes: Back in Action
Owl
Looney Tunes: Back in Action
Pepe Le Pew
Looney Tunes: Back in Action
Porky Pig
Looney Tunes: Back in Action
Security
Looney Tunes: Back in Action
Speedy Gonzalez
Looney Tunes: Back in Action
Stage Folk
Looney Tunes: Back in Action
Sylvester
Looney Tunes: Back in Action
Taz
Looney Tunes: Back in Action
Technician
Looney Tunes: Back in Action
Tourist
Looney Tunes: Back in Action
Tribal Haunted Umu
Looney Tunes: Back in Action
Tweety
Looney Tunes: Back in Action
VP
Looney Tunes: Back in Action
Yosemite Sam
Looney Tunes: Space Race
Bugs Bunny
Looney Tunes: Space Race
Daffy Duck
Looney Tunes: Space Race
Elmer Fudd
Looney Tunes: Space Race
Everything
Looney Tunes: Space Race
Foghorn Leghorn
Looney Tunes: Space Race
Granny
Looney Tunes: Space Race
Lola Bunny
Looney Tunes: Space Race
Marvin the Martian
Looney Tunes: Space Race
Porky Pig
Looney Tunes: Space Race
Sylvester
Looney Tunes: Space Race
Taz
Looney Tunes: Space Race
Tweety
Looney Tunes: Space Race
Yosemite Sam
Mega Man X8
Sound Effects
Mega Man X8
Voices
PaRappa the Rapper 2
Stage 4 Rap Clips
PaRappa the Rapper 2
Stage 5 Rap Clips
PaRappa the Rapper 2
Stage 6 Rap Clips
PaRappa the Rapper 2
Stage 8 Rap Clips
R-Type Final
Enemy Sounds
R-Type Final
Playable Ship Sounds
R-Type Final
Stage Sounds
R-Type Final
System Sounds
Rayman Arena / M
Dark Globox (Race) (Unused)
Rayman Arena / M
Globox (Race)
Rayman Arena / M
Henchman 1000 (Battle)
Rayman Arena / M
Henchman 1000 (Race)
Rayman Arena / M
Henchman 800 (Race)
Rayman Arena / M
Mrs. Razorbeard (Race)
Rayman Arena / M
Rayman (Race)
Rayman Arena / M
Razorbeard (Race)
Rayman Arena / M
Teensies (Race)
Rayman Arena / M
Tily (Race)
SD Gundam G Generation Wars
Movement Sounds
Total Overdose
Pedestrians
Total Overdose
Unsorted
Total Overdose
Vehicles
Yakuza / Ryu Ga Gotoku
Chapter 1
Yakuza / Ryu Ga Gotoku
Chapter 10
Yakuza / Ryu Ga Gotoku
Chapter 11
Yakuza / Ryu Ga Gotoku
Chapter 12
Yakuza / Ryu Ga Gotoku
Chapter 13
Yakuza / Ryu Ga Gotoku
Chapter 2
Yakuza / Ryu Ga Gotoku
Chapter 3
Yakuza / Ryu Ga Gotoku
Chapter 4
Yakuza / Ryu Ga Gotoku
Chapter 5
Yakuza / Ryu Ga Gotoku
Chapter 6
Yakuza / Ryu Ga Gotoku
Chapter 7
Yakuza / Ryu Ga Gotoku
Chapter 8
Yakuza / Ryu Ga Gotoku
Chapter 9
Yakuza / Ryu Ga Gotoku
Substories
PlayStation 4 Sounds: 2
Persona 5 Royal
Makoto Yuki
Persona 5 Royal
Yu Narukami
PlayStation Vita Sounds: 8
Looney Tunes: Galactic Sports
Aquatic Sports
Looney Tunes: Galactic Sports
Galactic Archery
Looney Tunes: Galactic Sports
Main Menu
Looney Tunes: Galactic Sports
Miscellaneous
Looney Tunes: Galactic Sports
Space Boxing
Looney Tunes: Galactic Sports
Space Golf
Looney Tunes: Galactic Sports
Space Races
Looney Tunes: Galactic Sports
Trap Shooting
PSP Sounds: 8
Bomberman: Bakufuu Sentai Bomberman
Blue Bomber
Bomberman: Bakufuu Sentai Bomberman
Green Bomber
Bomberman: Bakufuu Sentai Bomberman
Narrator
Bomberman: Bakufuu Sentai Bomberman
Other Voices
Bomberman: Bakufuu Sentai Bomberman
Pink Bomber
Bomberman: Bakufuu Sentai Bomberman
Red Bomber
Bomberman: Bakufuu Sentai Bomberman
Sound Effects
Bomberman: Bakufuu Sentai Bomberman
Yellow Bomber
Saturn Sounds: 1
System BIOS
General Sounds
SNES Sounds: 10
Hebereke's Popoon (PAL/JPN)
Sound Effects
Hebereke's Popoon (PAL/JPN)
Voices
Super Bomberman
Sound Effects
Super Bomberman 2
Sound Effects
Super Bomberman 3
Sound Effects
Super Bomberman 3
Voices
Super Bomberman 4
Sound Effects
Super Bomberman 4
Voices
Super Bomberman 5
Sound Effects
Super Bomberman 5
Voices
TurboGrafx-16 Sounds: 3
Bomberman
Sound Effects
Bomberman '93
Sound Effects
Bomberman '94
Sound Effects
Virtual Boy Sounds: 1
Panic Bomber
Sound Effects
Wii Sounds: 138
Avatar: The Last Airbender – The Burning Earth
Aang
Avatar: The Last Airbender – The Burning Earth
Appa
Avatar: The Last Airbender – The Burning Earth
Arena Audience
Avatar: The Last Airbender – The Burning Earth
Azula
Avatar: The Last Airbender – The Burning Earth
Beifong Guards
Avatar: The Last Airbender – The Burning Earth
The Boulder
Avatar: The Last Airbender – The Burning Earth
Bumi
Avatar: The Last Airbender – The Burning Earth
The Dai Li
Avatar: The Last Airbender – The Burning Earth
Fire Nation Admirals
Avatar: The Last Airbender – The Burning Earth
Fire Nation Benders
Avatar: The Last Airbender – The Burning Earth
Fire Nation Captains
Avatar: The Last Airbender – The Burning Earth
Fire Nation Man
Avatar: The Last Airbender – The Burning Earth
Fire Nation Soldiers
Avatar: The Last Airbender – The Burning Earth
Foggy Swamp Water Tribe
Avatar: The Last Airbender – The Burning Earth
General Fong
Avatar: The Last Airbender – The Burning Earth
Imperial Firebenders (The Royal Procession)
Avatar: The Last Airbender – The Burning Earth
Iroh
Avatar: The Last Airbender – The Burning Earth
Jet
Avatar: The Last Airbender – The Burning Earth
Katara
Avatar: The Last Airbender – The Burning Earth
Knowledge Seekers
Avatar: The Last Airbender – The Burning Earth
Long Feng
Avatar: The Last Airbender – The Burning Earth
Mai
Avatar: The Last Airbender – The Burning Earth
Master Yu
Avatar: The Last Airbender – The Burning Earth
Momo
Avatar: The Last Airbender – The Burning Earth
Mr. Feng
Avatar: The Last Airbender – The Burning Earth
Professor Zei
Avatar: The Last Airbender – The Burning Earth
Sand Benders
Avatar: The Last Airbender – The Burning Earth
Sokka
Avatar: The Last Airbender – The Burning Earth
Toph
Avatar: The Last Airbender – The Burning Earth
Ty Lee
Avatar: The Last Airbender – The Burning Earth
Ukano
Avatar: The Last Airbender – The Burning Earth
Unsorted
Avatar: The Last Airbender – The Burning Earth
Unsorted (Earth Nation)
Avatar: The Last Airbender – The Burning Earth
Wan Shi Tong
Avatar: The Last Airbender – The Burning Earth
Xin Fu
Avatar: The Last Airbender – The Burning Earth
Zuko
Deca Sports
Basketball
Deca Sports
Beach Volleyball
Deca Sports
Kart Racing
Deca Sports
Supercross
Deca Sports 2
Darts
Deca Sports 2
Dodgeball
Deca Sports 2
Ice Hockey
Deca Sports 2
Kendo
Deca Sports 2
Mogul Skiing
Deca Sports 2
Petanque
Deca Sports 2
Road Racing
Deca Sports 2
Speed Skating
Deca Sports 2
Synchronized Swimming
Deca Sports 2
Tennis
Excitebots: Trick Racing
Everything
Looney Tunes: Acme Arsenal
Bandit (Unused)
Looney Tunes: Acme Arsenal
Breakable Objects
Looney Tunes: Acme Arsenal
The Bruiser
Looney Tunes: Acme Arsenal
Bugs Bunny
Looney Tunes: Acme Arsenal
Bugs Bunny
Looney Tunes: Acme Arsenal
Bull
Looney Tunes: Acme Arsenal
Cactus
Looney Tunes: Acme Arsenal
Common
Looney Tunes: Acme Arsenal
Daffy Duck
Looney Tunes: Acme Arsenal
Daffy Duck
Looney Tunes: Acme Arsenal
Dodo
Looney Tunes: Acme Arsenal
Dr. Frankenbean
Looney Tunes: Acme Arsenal
Dwarf
Looney Tunes: Acme Arsenal
Evil Porky Pig
Looney Tunes: Acme Arsenal
Foghorn Leghorn
Looney Tunes: Acme Arsenal
Foghorn Leghorn
Looney Tunes: Acme Arsenal
Gorilla
Looney Tunes: Acme Arsenal
Gossamer
Looney Tunes: Acme Arsenal
Grunt
Looney Tunes: Acme Arsenal
Hugo
Looney Tunes: Acme Arsenal
Hyde Bugs
Looney Tunes: Acme Arsenal
Instant Martians
Looney Tunes: Acme Arsenal
Levels
Looney Tunes: Acme Arsenal
The Log Ness Monster
Looney Tunes: Acme Arsenal
Main Menu
Looney Tunes: Acme Arsenal
Marvin the Martian
Looney Tunes: Acme Arsenal
Marvin the Martian
Looney Tunes: Acme Arsenal
Nasty Canasta
Looney Tunes: Acme Arsenal
Other Sound Effects
Looney Tunes: Acme Arsenal
Pickups
Looney Tunes: Acme Arsenal
Screwball Daffy
Looney Tunes: Acme Arsenal
Spider
Looney Tunes: Acme Arsenal
Taz
Looney Tunes: Acme Arsenal
Taz
Looney Tunes: Acme Arsenal
Vehicles
Looney Tunes: Acme Arsenal
Warner Sounds
Looney Tunes: Acme Arsenal
Weapons
Looney Tunes: Acme Arsenal
Wild Cat
Looney Tunes: Acme Arsenal
Yosemite Sam
Mario Party 8
Birdo
Mario Party 8
Blooper
Mario Party 8
Boo
Mario Party 8
Daisy
Mario Party 8
Dry Bones
Mario Party 8
Hammer Bro
Mario Party 8
NPC's
Mario Party 8
Toad
Mario Party 8
Toadette
Mario Party 8
Waluigi
Mario Party 8
Wario
Mario Party 9
Common
Mario Party 9
Minigame Common
Mario Party 9
System
Minna no Joushiki Ryoku TV
Trainer
New Super Mario Bros. Wii
Luigi
New Super Mario Bros. Wii
Mario
New Super Mario Bros. Wii
Peach
New Super Mario Bros. Wii
Toad
Punch-Out!!
Great Tiger
Quiz Party
Roy Walker
Rockstar Games Presents Table Tennis
Announcer (1 / 2)
Rockstar Games Presents Table Tennis
Announcer (2 / 2)
Rockstar Games Presents Table Tennis
Carmen
Rockstar Games Presents Table Tennis
Cassidy
Rockstar Games Presents Table Tennis
Haley
Rockstar Games Presents Table Tennis
Hans
Rockstar Games Presents Table Tennis
Juergen
Rockstar Games Presents Table Tennis
Jung Soo
Rockstar Games Presents Table Tennis
Kumi
Rockstar Games Presents Table Tennis
Liu Ping
Rockstar Games Presents Table Tennis
Luc
Rockstar Games Presents Table Tennis
Mark
Rockstar Games Presents Table Tennis
Solayman
Wheel of Fortune
Announcer
Wheel of Fortune
Female Contestants
Wheel of Fortune
Male Contestants
Wheel of Fortune
Pat Sajak
Wheel of Fortune
Vanna White
Wii Party
Quick Draw (Japanese)
Wii Party
Quick Draw (Korean)
Wii Play
Find Mii
Wii Play: Motion
mg122 (Circus)
Wii Play: Motion
Skip Skimmer
Wii Play: Motion
Star Shuttle
Yakuman Wii: Ide Yosuke no Kenkou Mahjong
Jingles
Yakuman Wii: Ide Yosuke no Kenkou Mahjong
Sound Effects
Yakuman Wii: Ide Yosuke no Kenkou Mahjong
Voices
Wii U Sounds: 4
Mario and Sonic at the Sochi 2014 Olympic Winter Games
Announcer
Mario and Sonic at the Sochi 2014 Olympic Winter Games
Common
Mario and Sonic at the Sochi 2014 Olympic Winter Games
System
System BIOS
Sound Effects
Xbox Sounds: 2
Diddy Kong Racing Adventure
Characters
Diddy Kong Racing Adventure
Vehicles