Photos at the All-Star Olympic Winter Games: Rise of Lyric

(23)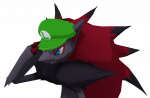 Howdy ladies and gentlemen, it's your newly-appointed staff member again, DogToon64, bringing you 113 sounds. While it's not as big as last month's update, it's still nothing to scoff at. Anyways, let's see what we have this month!
• Various sounds from Kingdom Hearts, Mario & Sonic at the Sochi 2014 Olympic Winter Games, and Sonic Boom: Rise of Lyric all ripped by
Shiruba
• MultiVersus sounds ripped by
LukeWarnut
• Bird and pig sounds from Angry Birds Go! brought to us by
ROBLOXNoob246
Other minor shoutouts go to
LogingCoolMario
,
Timothy Grunclebottoms
, and
yours truly
.
Well, that's all I have to write so I guess that's it. This is DogToon64 signing off and we'll see y'all next month!