Four times the update, four times the fun!

(0)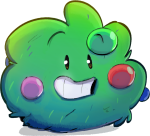 Howdy! RTB here again, climbing out from under the rock I've been living under to bring you not one, not two, not five, but four updates at once! (Check The Spriters/Models/Textures Resources, too!)
Surprisingly, today's update has a substantial amount of fighting in it -- we've got the X-Men game for the Hyperscan (...what's a Hyperscan? *ahem*), Street Fighter V, Dengeki Bunko, Under-Night, Simpsons Wrestling and Ultimate Marvel vs. Capcom 3 (from myself). And also that one Zelda game that everyone's been hyping up about, too, also from myself.
Until next time!
Hyperscan Sounds: 23
X-Men
Announcer
X-Men
Beast
X-Men
Blob
X-Men
Colossus
X-Men
Cyclops
X-Men
Gambit
X-Men
Iceman
X-Men
Jean Gray
X-Men
Juggernaut
X-Men
Lady Deathstrike
X-Men
Magneto
X-Men
Mystique
X-Men
Nightcrawler
X-Men
Omega Red
X-Men
Professor X
X-Men
Rogue
X-Men
Sabretooth
X-Men
Scarlet Witch
X-Men
Sentinel
X-Men
Sound Effects
X-Men
Storm
X-Men
Toad
X-Men
Wolverine
Mobile Sounds: 1
Roller Coaster Tycoon: Touch
Sound Effects
PC / Computer Sounds: 94
Alien Shooter
Sound Effects
Avatar: Fortress Fight 2
Sound Effects
Awesomenauts
Deadlift's Voice
Awesomenauts
General Sound Effects (A-E)
Awesomenauts
General Sound Effects (F-P)
Infiniminer
Sound Effects
Koumajou Densetsu II: Stranger's Requiem
Sound Effects
The Last Express
All Sound Effects
The Last Express
The Boutarels
The Last Express
Conductors
The Last Express
Milos and Vesna
Payday 2
KSP Light Machine Gun
Street Fighter V
Alex
Street Fighter V
Balrog
Street Fighter V
Birdie
Street Fighter V
Cammy
Street Fighter V
Chun-Li
Street Fighter V
Dhalsim
Street Fighter V
F.A.N.G
Street Fighter V
Guile
Street Fighter V
Ibuki
Street Fighter V
Juri
Street Fighter V
Karin
Street Fighter V
Ken
Street Fighter V
Laura
Street Fighter V
M. Bison
Street Fighter V
Nash
Street Fighter V
Necalli
Street Fighter V
R. Mika
Street Fighter V
Rashid
Street Fighter V
Ryu
Street Fighter V
Stages (1 / 3)
Street Fighter V
Stages (2 / 3)
Street Fighter V
Stages (3 / 3)
Street Fighter V
System
Street Fighter V
Urien
Street Fighter V
Vega
Street Fighter V
Zangief
TERA
Dark Witch Master
Ultimate Marvel vs. Capcom 3
Akuma / Gouki
Ultimate Marvel vs. Capcom 3
Albert Wesker
Ultimate Marvel vs. Capcom 3
Amaterasu
Ultimate Marvel vs. Capcom 3
Announcer (Female)
Ultimate Marvel vs. Capcom 3
Announcer (Male)
Ultimate Marvel vs. Capcom 3
Arthur
Ultimate Marvel vs. Capcom 3
Captain America
Ultimate Marvel vs. Capcom 3
Chris Redfield
Ultimate Marvel vs. Capcom 3
Chun-Li
Ultimate Marvel vs. Capcom 3
Crimson Viper
Ultimate Marvel vs. Capcom 3
Dante
Ultimate Marvel vs. Capcom 3
Deadpool
Ultimate Marvel vs. Capcom 3
Doctor Doom
Ultimate Marvel vs. Capcom 3
Doctor Strange
Ultimate Marvel vs. Capcom 3
Dormammu
Ultimate Marvel vs. Capcom 3
Felicia
Ultimate Marvel vs. Capcom 3
Firebrand / Red Arremer
Ultimate Marvel vs. Capcom 3
Frank West
Ultimate Marvel vs. Capcom 3
Galactus
Ultimate Marvel vs. Capcom 3
General Sound Effects
Ultimate Marvel vs. Capcom 3
Ghost Rider
Ultimate Marvel vs. Capcom 3
Hawkeye
Ultimate Marvel vs. Capcom 3
Hsien-Ko / Lei-Lei
Ultimate Marvel vs. Capcom 3
Hulk
Ultimate Marvel vs. Capcom 3
Iron Fist
Ultimate Marvel vs. Capcom 3
Iron Man
Ultimate Marvel vs. Capcom 3
Jill Valentine
Ultimate Marvel vs. Capcom 3
M.O.D.O.K.
Ultimate Marvel vs. Capcom 3
Magneto
Ultimate Marvel vs. Capcom 3
Mike Haggar
Ultimate Marvel vs. Capcom 3
Morrigan
Ultimate Marvel vs. Capcom 3
Nathan Spencer
Ultimate Marvel vs. Capcom 3
Nemesis
Ultimate Marvel vs. Capcom 3
Nova
Ultimate Marvel vs. Capcom 3
Phoenix
Ultimate Marvel vs. Capcom 3
Phoenix Wright / Ryūichi Naruhodō
Ultimate Marvel vs. Capcom 3
Rocket Raccoon
Ultimate Marvel vs. Capcom 3
Ryu
Ultimate Marvel vs. Capcom 3
Sentinel
Ultimate Marvel vs. Capcom 3
She-Hulk
Ultimate Marvel vs. Capcom 3
Shuma-Gorath
Ultimate Marvel vs. Capcom 3
Spider-Man
Ultimate Marvel vs. Capcom 3
Stage Sound Effects
Ultimate Marvel vs. Capcom 3
Storm
Ultimate Marvel vs. Capcom 3
Strider Hiryu
Ultimate Marvel vs. Capcom 3
Super-Skrull
Ultimate Marvel vs. Capcom 3
Taskmaster
Ultimate Marvel vs. Capcom 3
Thor
Ultimate Marvel vs. Capcom 3
Trish
Ultimate Marvel vs. Capcom 3
Tron Bonne
Ultimate Marvel vs. Capcom 3
Vergil
Ultimate Marvel vs. Capcom 3
Viewtiful Joe
Ultimate Marvel vs. Capcom 3
Wolverine
Ultimate Marvel vs. Capcom 3
X-23
Ultimate Marvel vs. Capcom 3
Zero
PlayStation Sounds: 1
Simpsons Wrestling
Everything
PlayStation 2 Sounds: 22
Yu-Gi-Oh! Capsule Monster Coliseum
Bandit Keith Howard
Yu-Gi-Oh! Capsule Monster Coliseum
Duke Devlin
Yu-Gi-Oh! Capsule Monster Coliseum
Ishizu Ishtar
Yu-Gi-Oh! Capsule Monster Coliseum
Joey Wheeler
Yu-Gi-Oh! Capsule Monster Coliseum
Mai Valentine
Yu-Gi-Oh! Capsule Monster Coliseum
Mako Tsunami
Yu-Gi-Oh! Capsule Monster Coliseum
Marik Ishtar
Yu-Gi-Oh! Capsule Monster Coliseum
Maximillion Pegasus
Yu-Gi-Oh! Capsule Monster Coliseum
Mokuba Kaiba
Yu-Gi-Oh! Capsule Monster Coliseum
Odion Ishtar
Yu-Gi-Oh! Capsule Monster Coliseum
Rex Raptor
Yu-Gi-Oh! Capsule Monster Coliseum
Ryo Bakura
Yu-Gi-Oh! Capsule Monster Coliseum
Seto Kaiba
Yu-Gi-Oh! Capsule Monster Coliseum
Shadi
Yu-Gi-Oh! Capsule Monster Coliseum
Solomon Muto
Yu-Gi-Oh! Capsule Monster Coliseum
Tea Gardner
Yu-Gi-Oh! Capsule Monster Coliseum
Tristan Taylor
Yu-Gi-Oh! Capsule Monster Coliseum
Weevil Underwood
Yu-Gi-Oh! Capsule Monster Coliseum
Yami Bakura
Yu-Gi-Oh! Capsule Monster Coliseum
Yami Marik
Yu-Gi-Oh! Capsule Monster Coliseum
Yami Yugi
Yu-Gi-Oh! Capsule Monster Coliseum
Yugi Muto
PlayStation 3 Sounds: 18
Dengeki Bunko: Fighting Climax Ignition
Tatsuya Shiba's Voice
Super Heroine Chronicle
Tesla Violet's Voice & Sound Effects
UNDER NIGHT IN-BIRTH Exe:Late
Akatsuki's Story
UNDER NIGHT IN-BIRTH Exe:Late
Byakuya's Story
UNDER NIGHT IN-BIRTH Exe:Late
Carmine's Story
UNDER NIGHT IN-BIRTH Exe:Late
Chaos Story
UNDER NIGHT IN-BIRTH Exe:Late
Eltnum's Story
UNDER NIGHT IN-BIRTH Exe:Late
Gordeau's Story
UNDER NIGHT IN-BIRTH Exe:Late
Hilda's Story
UNDER NIGHT IN-BIRTH Exe:Late
Hyde's Story
UNDER NIGHT IN-BIRTH Exe:Late
Linne's Story
UNDER NIGHT IN-BIRTH Exe:Late
Merkava's Story
UNDER NIGHT IN-BIRTH Exe:Late
Nanase's Story
UNDER NIGHT IN-BIRTH Exe:Late
Orie's Story
UNDER NIGHT IN-BIRTH Exe:Late
Seth's Story
UNDER NIGHT IN-BIRTH Exe:Late
Vatista's Story
UNDER NIGHT IN-BIRTH Exe:Late
Waldstein's Story
UNDER NIGHT IN-BIRTH Exe:Late
Yuzuriha's Story
PlayStation Vita Sounds: 43
Miracle Girls Festival
Airi Hayashida's Voice
Miracle Girls Festival
Akane Isshiki's Voice
Miracle Girls Festival
Akari Akaza's Voice
Miracle Girls Festival
Alice Cartelet's Voice
Miracle Girls Festival
Aoi Futaba's Voice
Miracle Girls Festival
Aoi Takahashi's Voice
Miracle Girls Festival
Atsuki Masaoka's Voice
Miracle Girls Festival
Aya Komichi's Voice
Miracle Girls Festival
Chinatsu Yoshikawa's Voice
Miracle Girls Festival
Chino Kafuu's Voice
Miracle Girls Festival
Chiya Ujimatsu's Voice
Miracle Girls Festival
Cocoa Hoto's Voice
Miracle Girls Festival
Group Voices
Miracle Girls Festival
Haruna's Voice
Miracle Girls Festival
Himawari Shinomiya's Voice
Miracle Girls Festival
Hina Satou's Voice
Miracle Girls Festival
Iona's Voice
Miracle Girls Festival
Karen Kujou's Voice
Miracle Girls Festival
Kaya Kikuma's Voice
Miracle Girls Festival
Koharu Tanaka's Voice
Miracle Girls Festival
Koume Ono's Voice
Miracle Girls Festival
Kyouko Toshino's Voice
Miracle Girls Festival
Matcha Kobayashi's Voice
Miracle Girls Festival
Maya Jouga's Voice
Miracle Girls Festival
Mayu Shimada's Voice
Miracle Girls Festival
Megu Natsu's Voice
Miracle Girls Festival
Minami Katayama's Voice
Miracle Girls Festival
Minori Nakazawa's Voice
Miracle Girls Festival
Miyu Okamoto's Voice
Miracle Girls Festival
Nanami Hisami's Voice
Miracle Girls Festival
Rei Kuroki's Voice
Miracle Girls Festival
Ringo Kinoshita's Voice
Miracle Girls Festival
Rize Tedeza's Voice
Miracle Girls Festival
Sharo Kirima's Voice
Miracle Girls Festival
Shino Oomiya's Voice
Miracle Girls Festival
Takao's Voice
Miracle Girls Festival
Wakaba Saegusa's Voice
Miracle Girls Festival
Yoshino Nanase's Voice
Miracle Girls Festival
Youko Inokuma's Voice
Miracle Girls Festival
Yua Suzuki's Voice
Miracle Girls Festival
Yui Funami's Voice
Miracle Girls Festival
Yuka Kusakabe's Voice
Miracle Girls Festival
Yuzu Yosano's Voice
Wii U Sounds: 42
The Legend of Zelda: Breath of the Wild
Animal Sounds
The Legend of Zelda: Breath of the Wild
Character Sounds
The Legend of Zelda: Breath of the Wild
Cutscene Voices (English, 1 / 2)
The Legend of Zelda: Breath of the Wild
Cutscene Voices (English, 2 / 2)
The Legend of Zelda: Breath of the Wild
Cutscene Voices (French, 1 / 2)
The Legend of Zelda: Breath of the Wild
Cutscene Voices (French, 2 / 2)
The Legend of Zelda: Breath of the Wild
Cutscene Voices (German, 1 / 2)
The Legend of Zelda: Breath of the Wild
Cutscene Voices (German, 2 / 2)
The Legend of Zelda: Breath of the Wild
Cutscene Voices (Italian, 1 / 2)
The Legend of Zelda: Breath of the Wild
Cutscene Voices (Italian, 2 / 2)
The Legend of Zelda: Breath of the Wild
Cutscene Voices (Japanese, 1 / 2)
The Legend of Zelda: Breath of the Wild
Cutscene Voices (Japanese, 2 / 2)
The Legend of Zelda: Breath of the Wild
Cutscene Voices (Russian, 1 / 2)
The Legend of Zelda: Breath of the Wild
Cutscene Voices (Russian, 2 / 2)
The Legend of Zelda: Breath of the Wild
Cutscene Voices (Spanish, Latin America 1 / 2)
The Legend of Zelda: Breath of the Wild
Cutscene Voices (Spanish, Latin America 2 / 2)
The Legend of Zelda: Breath of the Wild
Cutscene Voices (Spanish, Spain 1 / 2)
The Legend of Zelda: Breath of the Wild
Cutscene Voices (Spanish, Spain 2 / 2)
The Legend of Zelda: Breath of the Wild
Enemy Sounds (1 / 2)
The Legend of Zelda: Breath of the Wild
Enemy Sounds (2 / 2)
The Legend of Zelda: Breath of the Wild
Environment Sounds
The Legend of Zelda: Breath of the Wild
Equipment / Item Sounds
The Legend of Zelda: Breath of the Wild
Gerudo Voices
The Legend of Zelda: Breath of the Wild
Goron Voices
The Legend of Zelda: Breath of the Wild
Great Fairy Voices
The Legend of Zelda: Breath of the Wild
Hylian (Female) Voices
The Legend of Zelda: Breath of the Wild
Hylian (Male) Voices
The Legend of Zelda: Breath of the Wild
Korok Voices
The Legend of Zelda: Breath of the Wild
Link & Wolf Link's Voice
The Legend of Zelda: Breath of the Wild
Miscellaneous Sounds (1 / 2)
The Legend of Zelda: Breath of the Wild
Miscellaneous Sounds (2 / 2)
The Legend of Zelda: Breath of the Wild
Miscellaneous Voices
The Legend of Zelda: Breath of the Wild
Miscellaneous Voices (English)
The Legend of Zelda: Breath of the Wild
Miscellaneous Voices (French)
The Legend of Zelda: Breath of the Wild
Miscellaneous Voices (German)
The Legend of Zelda: Breath of the Wild
Miscellaneous Voices (Italian)
The Legend of Zelda: Breath of the Wild
Miscellaneous Voices (Japanese)
The Legend of Zelda: Breath of the Wild
Miscellaneous Voices (Russian)
The Legend of Zelda: Breath of the Wild
Miscellaneous Voices (Spanish, Latin America)
The Legend of Zelda: Breath of the Wild
Miscellaneous Voices (Spanish, Spain)
The Legend of Zelda: Breath of the Wild
Terrain Sounds (1 / 2)
The Legend of Zelda: Breath of the Wild
Terrain Sounds (2 / 2)