Sound Dump (Enhanced Edition)

(0)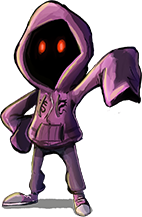 Hey, hello and hi fellow users of the internet! It's your favorite shady guy, Shade, after so long! Seriously, it feels like it's been a while, has it been a while? Feels like it's been a while.
Lots of cool sounds from lots of different games here today! Just kidding there are only two games featured in this update, how whacky is that? Hm, "Shade how can there be 228 different rips and only two games? That's super whacky!!", I hear you ask? There's a super simple answer to that super simple question: Pingu! and Random Talking Bush. Those dudes are pretty darn good at uploading lots o' awesome content at once, which makes updates like this possible, yay! Moral of the story is that if you like Dying Light and/or Overwatch then wowza do I have an update for you!
Enjoy the sounds, and happy listening!