Sounds Like a Big One

(0)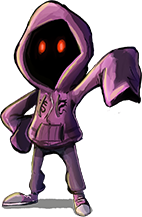 Wowza, there are a LOT of new sound rips to show off today. We've breached the one-thousand mark and frankly I'm kind of amazed. This shatters the previous update record of 541 sound submissions from the beginning of last year, which is pretty darn cool. As some of you probably noticed, Dazz recently went through and dealt with loads of the submissions (I may have dealt with a few myself but I don't like to brag ; >), meaning that the queue has been brought down exponentially and should be much easier to manage. Super awesome!
You submitters are also super awesome and uploading some super awesome content. As for the specifics, there's a lot here so to name a few of the ripped games, we have Project X Zone, Dragon Ball Xenoverse 2, several LEGO games, Neo Geo Battle Coliseum, Guilty Gear, and Soulcalibur IV! There are lots and lots of other things to check out so jump right in and tickle your eardrums with some tasty sound goodness!
Enjoy the update, and happy listening!