Sounds Like a Not-so-big-but-still-good One!

(0)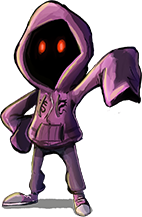 Hey folks! Clearly this update isn't as massive as the last, but it's still jam-packed with awesome soundage which makes it plenty awesome in itself, so I'll get right to it and not waste valuable listening time!
Today we have some Rocket League, Guilty Gear Xrd -SIGN-, Garou: Mark of the Wolves, JoJo's Bizarre Adventure: Eyes of Heaven (always love me some JoJo), Guitar Hero, and more! Sounds great!
Now, I'm off to add the word "soundage" to the dictionary since I'm almost certain I made that word up. Enjoy the soundage and happy listening!