Sounds like it's time for another update

(5)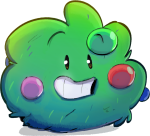 Howdy y'all, RTB here again after... cripes, three months?... to bring you today's update.
Lotta Uncharted and Soulcalibur / fighting game sounds in general here, plus we're slowly but surely getting more Switch sound rips up on the site (I've got a bunch myself that I've been meaning to upload but haven't gotten around to yet, perhaps next update?).
Until next time, which should hopefully be sooner rather than later, we've still got loads of submissions to go through!
3DS Sounds: 7
Mario & Sonic at the 2016 Rio Olympic Games
Rosalina
Mario Party: Island Tour
Bubble Mario
Mario Party: Island Tour
Mario
Naruto: Powerful Shippuden
Environment Sounds
Puyo Puyo Chronicles
Arle Nadja
Super Mario 3D Land
Mario
Super Mario 3D Land
Peach
DS / DSi Sounds: 14
Bleach: Dark Souls / DS 2nd Kokui Hirameku Requiem
Byakuya Kuchiki
Bleach: Dark Souls / DS 2nd Kokui Hirameku Requiem
Ichigo Kurosaki
Bleach: Dark Souls / DS 2nd Kokui Hirameku Requiem
Ichigo Kurosaki (Hollow)
Bleach: Dark Souls / DS 2nd Kokui Hirameku Requiem
Kaname Tosen
Bleach: Dark Souls / DS 2nd Kokui Hirameku Requiem
Orihime Inoue
Bleach: Dark Souls / DS 2nd Kokui Hirameku Requiem
Rangiku Matsumoto
Bleach: Dark Souls / DS 2nd Kokui Hirameku Requiem
Sōsuke Aizen
Bleach: Dark Souls / DS 2nd Kokui Hirameku Requiem
Story Mode Sound Effects
Bleach: Dark Souls / DS 2nd Kokui Hirameku Requiem
Tatsuki Arisawa
Bleach: Dark Souls / DS 2nd Kokui Hirameku Requiem
Toshiro Hitsugaya
Bleach: Dark Souls / DS 2nd Kokui Hirameku Requiem
Yachiru Kusajishi
Bleach: Dark Souls / DS 2nd Kokui Hirameku Requiem
Yasutora "Chad" Sado
Bleach: Dark Souls / DS 2nd Kokui Hirameku Requiem
Yoruichi Shihoin
Jump Ultimate Stars
Battle Sound Effects
Game Boy Advance Sounds: 1
Pokémon e-Cards
Pokémon Voices
GameCube Sounds: 9
Pikmin 2
Aircraft
Pikmin 2
Ambience
Pikmin 2
Boss
Pikmin 2
Captain
Pikmin 2
Enemy
Pikmin 2
Miscellaneous
Pikmin 2
Pikmin
Pikmin 2
Step
Pikmin 2
Unknown
Master System Sounds: 2
Dick Tracy
Sounds
Running Battle
Sounds
Mobile Sounds: 61
Beat the Boss
Sounds
Breath of Fire 6
Homura Akemi
Breath of Fire 6
Madoka Kaname
Cartoon Network Superstar Soccer: GOAL!!!
Alex
Cartoon Network Superstar Soccer: GOAL!!!
All Sounds
Cartoon Network Superstar Soccer: GOAL!!!
Amethyst
Cartoon Network Superstar Soccer: GOAL!!!
Anais
Cartoon Network Superstar Soccer: GOAL!!!
Ben
Cartoon Network Superstar Soccer: GOAL!!!
Carol
Cartoon Network Superstar Soccer: GOAL!!!
Clarence
Cartoon Network Superstar Soccer: GOAL!!!
Commentary
Cartoon Network Superstar Soccer: GOAL!!!
Darwin
Cartoon Network Superstar Soccer: GOAL!!!
Finn
Cartoon Network Superstar Soccer: GOAL!!!
Garnet
Cartoon Network Superstar Soccer: GOAL!!!
Greg
Cartoon Network Superstar Soccer: GOAL!!!
Gumball
Cartoon Network Superstar Soccer: GOAL!!!
Ice Bear
Cartoon Network Superstar Soccer: GOAL!!!
Jake
Cartoon Network Superstar Soccer: GOAL!!!
Jeff
Cartoon Network Superstar Soccer: GOAL!!!
Jen
Cartoon Network Superstar Soccer: GOAL!!!
Kim
Cartoon Network Superstar Soccer: GOAL!!!
Lucy
Cartoon Network Superstar Soccer: GOAL!!!
Marceline
Cartoon Network Superstar Soccer: GOAL!!!
Mike
Cartoon Network Superstar Soccer: GOAL!!!
Mordecai
Cartoon Network Superstar Soccer: GOAL!!!
Panda
Cartoon Network Superstar Soccer: GOAL!!!
Pearl
Cartoon Network Superstar Soccer: GOAL!!!
Rigby
Cartoon Network Superstar Soccer: GOAL!!!
Steven
Cartoon Network Superstar Soccer: GOAL!!!
Uncle Grandpa
Cartoon Network Superstar Soccer: GOAL!!!
Will
Fate/Grand Order
Altera
Fate/Grand Order
Artoria Pendragon
Fate/Grand Order
Artoria Pendragon (Alter)
Fate/Grand Order
Artoria Pendragon (Lily)
Fate/Grand Order
Chevalier d'Eon
Fate/Grand Order
Frankenstein (Summer)
Fate/Grand Order
Gaius Julius Caesar
Fate/Grand Order
Miyamoto Mushashi
Monopoly: Here and Now
Everything
Soulcalibur
Astaroth
Soulcalibur
Cervantes
Soulcalibur
Edge Master
Soulcalibur
Hwang
Soulcalibur
Inferno
Soulcalibur
Ivy
Soulcalibur
Kilik
Soulcalibur
Lizardman
Soulcalibur
Maxi
Soulcalibur
Mitsurugi
Soulcalibur
Nightmare
Soulcalibur
Rock
Soulcalibur
Seong Mi-Na
Soulcalibur
Siegfried
Soulcalibur
Sophitia
Soulcalibur
Taki
Soulcalibur
Voldo
Soulcalibur
Xianghua
Soulcalibur
Yoshimitsu
Strandead
Everything
Swing Copters 2
Everything
Nintendo Switch Sounds: 24
ARMS
Byte & Barq
ARMS
Character Select Screen Voices
ARMS
Helix
ARMS
Kid Cobra
ARMS
Max Brass
ARMS
Mechanica
ARMS
Min Min
ARMS
Ninjara
ARMS
Ribbon Girl
ARMS
Spring Man
Dead or Alive Xtreme 3: Scarlet
Ayane
Dead or Alive Xtreme 3: Scarlet
Helena Douglas
Dead or Alive Xtreme 3: Scarlet
Hitomi
Dead or Alive Xtreme 3: Scarlet
Honoka
Dead or Alive Xtreme 3: Scarlet
Kasumi
Dead or Alive Xtreme 3: Scarlet
Kokoro
Dead or Alive Xtreme 3: Scarlet
Marie Rose
Dead or Alive Xtreme 3: Scarlet
Momiji
Dead or Alive Xtreme 3: Scarlet
Nyotengu
Splatoon 2
Inkling Boy
Splatoon 2
Inkling Girl
Splatoon 2
Marina
Splatoon 2
Octolings
Splatoon 2
Pearl
PC / Computer Sounds: 93
Agatha Christie: Evil Under the Sun
Dialogue
Agatha Christie: Evil Under the Sun
Footsteps
Agatha Christie: Evil Under the Sun
General Sound Effects
Agatha Christie: Evil Under the Sun
Items
Agatha Christie: Murder on the Orient Express
Comments
Agatha Christie: Murder on the Orient Express
Dialogue
Agatha Christie: Murder on the Orient Express
Footsteps
Agatha Christie: Murder on the Orient Express
General
Agatha Christie: Murder on the Orient Express
General Sound Effects
Agatha Christie: Murder on the Orient Express
Items
Aion
Oriel
Aion
Pernon
Aion
Poeta
Aion
Sanctum
Aion
Verteron
Aion
Weather
The Amazing World of Gumball: Splash Master
Sound Effects
Blood
Butchers
Blood
Cultists
Blood
Gargoyles
Blood
Phantasms
Blood
Rats
Blood
Zombies
Danganronpa 2: Goodbye Despair
Ibuki Mioda
Danganronpa V3: Killing Harmony
Gonta Gokuhara
Danganronpa V3: Killing Harmony
Kaede Akamatsu
Danganronpa V3: Killing Harmony
Rantaro Amami
Danganronpa V3: Killing Harmony
Tenko Chabashira
The Longest Journey
Men's Room
The Longest Journey
Metro Mall
Magical Chase
Everything
Monopoly
Everything
Overwatch
Ana
Overwatch
Athena
Overwatch
Bastion
Overwatch
D.Va
Overwatch
Doomfist
Overwatch
Genji
Overwatch
Hanzo
Overwatch
Junkenstein's Revenge Announcer [Reinhardt]
Overwatch
Junkrat
Overwatch
Lúcio
Overwatch
McCree
Overwatch
Mei
Overwatch
Mercy
Overwatch
Miscellaneous Voices
Overwatch
Orisa
Overwatch
Pharah
Overwatch
Reinhardt
Overwatch
Roadhog
Overwatch
Soldier: 76
Overwatch
Sombra
Overwatch
Symmetra
Overwatch
Torbjörn
Overwatch
Tracer
Overwatch
Widowmaker
Overwatch
Winston
Overwatch
Zarya
Overwatch
Zenyatta
Overwatch
Zomnics
Sonic Mania
Sound Effects
SpongeBob SquarePants: Krabby Quest
All Sounds
Still Life
Ida Skaličková
Still Life
Victoria McPherson
Still Life
Vladana Tominova
Syberia
Barge Couple
Syberia
Barman
Syberia
Barrockstadt Stationmaster
Syberia
Barrockstadt Students
Syberia
Boris
Syberia
Captain Malatesta
Syberia
Dan
Syberia
Felix
Syberia
Hans Voralberg
Syberia
Helena Romanski
Syberia
Hotel Guests
Syberia
Hotel Manager
Syberia
James
Syberia
Kate Walker
Syberia
Lock Computer
Syberia
Maitre Alfolter
Syberia
Momo
Syberia
Mr. Marson
Syberia
Mrs. Walker
Syberia
Olivia
Syberia
Oscar
Syberia
Professor Pons
Syberia
Professors
Syberia
Receptionist
Syberia
Sergueǐ Borodine
Syberia
Sound Effects
Syberia
Valadilene Citizens
System Shock
Everything
PlayStation Sounds: 20
Tekken 3
Anna
Tekken 3
Bryan
Tekken 3
Dr. B
Tekken 3
Eddy
Tekken 3
Gon
Tekken 3
Gun Jack
Tekken 3
Heihachi
Tekken 3
Hwoarang
Tekken 3
Jin
Tekken 3
Julia
Tekken 3
King
Tekken 3
Law
Tekken 3
Lei
Tekken 3
Mokujin
Tekken 3
Nina
Tekken 3
Ogre
Tekken 3
Panda/Kuma
Tekken 3
Paul
Tekken 3
Xiaoyu
Tekken 3
Yoshimitsu
PlayStation 2 Sounds: 64
The King of Fighters: Maximum Impact
Athena Asamiya
The King of Fighters: Maximum Impact
Chae Lim
The King of Fighters: Maximum Impact
Clark Still
The King of Fighters: Maximum Impact
Iori Yagami
The King of Fighters: Maximum Impact
K'
The King of Fighters: Maximum Impact
Kyo Kusanagi
The King of Fighters: Maximum Impact
Leona Heidern
The King of Fighters: Maximum Impact
Mai Shiranui
The King of Fighters: Maximum Impact
Maxima
The King of Fighters: Maximum Impact
Ralf Jones
The King of Fighters: Maximum Impact
Rock Howard
The King of Fighters: Maximum Impact
Ryo Sakazaki
The King of Fighters: Maximum Impact
Seth
The King of Fighters: Maximum Impact
Terry Bogard
The King of Fighters: Maximum Impact
Yuri Sakazaki
Pop'n Music 10
Announcer
Pop'n Music 13 CARNIVAL
Common Menu Sounds
Pop'n Music 14 FEVER!
Announcer
Pop'n Music 14 FEVER!
Menu Sounds
Soulcalibur III
Abyss
Soulcalibur III
Amy / Pyrrha / Lynnette
Soulcalibur III
Astaroth
Soulcalibur III
Cassandra
Soulcalibur III
Cervantes
Soulcalibur III
Ivy
Soulcalibur III
Kilik
Soulcalibur III
Lizardman
Soulcalibur III
Maxi
Soulcalibur III
Mitsurugi
Soulcalibur III
Night Terror
Soulcalibur III
Nightmare
Soulcalibur III
Olcadan
Soulcalibur III
Raphael
Soulcalibur III
Rock
Soulcalibur III
Seong Mi-na
Soulcalibur III
Setsuka
Soulcalibur III
Siegfried
Soulcalibur III
Sophitia
Soulcalibur III
Taki
Soulcalibur III
Talim
Soulcalibur III
Tira
Soulcalibur III
Voldo
Soulcalibur III
Xianghua
Soulcalibur III
Yoshimitsu
Soulcalibur III
Yun-seong
Soulcalibur III
Zasalamel
SpongeBob SquarePants: Lights, Camera, Pants!
Audition Selection
SpongeBob SquarePants: Lights, Camera, Pants!
Barnacle Boy
SpongeBob SquarePants: Lights, Camera, Pants!
Cannonball Jenkins
SpongeBob SquarePants: Lights, Camera, Pants!
Dirty Bubble
SpongeBob SquarePants: Lights, Camera, Pants!
Don the Whale
SpongeBob SquarePants: Lights, Camera, Pants!
Gary
SpongeBob SquarePants: Lights, Camera, Pants!
Gill Hammerstein
SpongeBob SquarePants: Lights, Camera, Pants!
Karen the Computer
SpongeBob SquarePants: Lights, Camera, Pants!
Larry the Lobster
SpongeBob SquarePants: Lights, Camera, Pants!
Mermaid Man
SpongeBob SquarePants: Lights, Camera, Pants!
Miscellaneous
SpongeBob SquarePants: Lights, Camera, Pants!
Mr. Krabs
SpongeBob SquarePants: Lights, Camera, Pants!
Patrick Star
SpongeBob SquarePants: Lights, Camera, Pants!
Plankton
SpongeBob SquarePants: Lights, Camera, Pants!
Sandy Cheeks
SpongeBob SquarePants: Lights, Camera, Pants!
SpongeBob SquarePants
SpongeBob SquarePants: Lights, Camera, Pants!
Squidward Tentacles
SpongeBob SquarePants: Lights, Camera, Pants!
Squilliam Fancyson
PlayStation 3 Sounds: 174
Persona 5
Ann Takamaki/Panther
Persona 5
Morgana/Mona (Navigator)
Persona 5
Morgana/Mona (Party Member)
Persona 5
Protagonist/Joker
Persona 5
Ryuji Sakamoto/Skull
Persona 5
Yusuke Kitagawa/Fox
Uncharted: Drake's Fortune
Atoq Navarro (Dutch)
Uncharted: Drake's Fortune
Atoq Navarro (English)
Uncharted: Drake's Fortune
Atoq Navarro (French)
Uncharted: Drake's Fortune
Atoq Navarro (German)
Uncharted: Drake's Fortune
Atoq Navarro (Italian)
Uncharted: Drake's Fortune
Atoq Navarro (Japanese)
Uncharted: Drake's Fortune
Atoq Navarro (Portuguese)
Uncharted: Drake's Fortune
Atoq Navarro (Spanish)
Uncharted: Drake's Fortune
Eddy Raja (Dutch)
Uncharted: Drake's Fortune
Eddy Raja (English)
Uncharted: Drake's Fortune
Eddy Raja (French)
Uncharted: Drake's Fortune
Eddy Raja (German)
Uncharted: Drake's Fortune
Eddy Raja (Italian)
Uncharted: Drake's Fortune
Eddy Raja (Japanese)
Uncharted: Drake's Fortune
Eddy Raja (Portuguese)
Uncharted: Drake's Fortune
Eddy Raja (Spanish)
Uncharted: Drake's Fortune
Elena Fisher (Dutch)
Uncharted: Drake's Fortune
Elena Fisher (English)
Uncharted: Drake's Fortune
Elena Fisher (French)
Uncharted: Drake's Fortune
Elena Fisher (German)
Uncharted: Drake's Fortune
Elena Fisher (Italian)
Uncharted: Drake's Fortune
Elena Fisher (Japanese)
Uncharted: Drake's Fortune
Elena Fisher (Portuguese)
Uncharted: Drake's Fortune
Elena Fisher (Spanish)
Uncharted: Drake's Fortune
Mercenary A (Dutch)
Uncharted: Drake's Fortune
Mercenary A (English)
Uncharted: Drake's Fortune
Mercenary A (French)
Uncharted: Drake's Fortune
Mercenary A (German)
Uncharted: Drake's Fortune
Mercenary A (Italian)
Uncharted: Drake's Fortune
Mercenary A (Japanese)
Uncharted: Drake's Fortune
Mercenary A (Portuguese)
Uncharted: Drake's Fortune
Mercenary A (Spanish)
Uncharted: Drake's Fortune
Mercenary B (Dutch)
Uncharted: Drake's Fortune
Mercenary B (English)
Uncharted: Drake's Fortune
Mercenary B (French)
Uncharted: Drake's Fortune
Mercenary B (German)
Uncharted: Drake's Fortune
Mercenary B (Italian)
Uncharted: Drake's Fortune
Mercenary B (Japanese)
Uncharted: Drake's Fortune
Mercenary B (Portuguese)
Uncharted: Drake's Fortune
Mercenary B (Spanish)
Uncharted: Drake's Fortune
Mercenary C (Dutch)
Uncharted: Drake's Fortune
Mercenary C (English)
Uncharted: Drake's Fortune
Mercenary C (French)
Uncharted: Drake's Fortune
Mercenary C (German)
Uncharted: Drake's Fortune
Mercenary C (Italian)
Uncharted: Drake's Fortune
Mercenary C (Japanese)
Uncharted: Drake's Fortune
Mercenary C (Portuguese)
Uncharted: Drake's Fortune
Mercenary C (Spanish)
Uncharted: Drake's Fortune
Mercenary D (Dutch)
Uncharted: Drake's Fortune
Mercenary D (English)
Uncharted: Drake's Fortune
Mercenary D (French)
Uncharted: Drake's Fortune
Mercenary D (German)
Uncharted: Drake's Fortune
Mercenary D (Italian)
Uncharted: Drake's Fortune
Mercenary D (Japanese)
Uncharted: Drake's Fortune
Mercenary D (Portuguese)
Uncharted: Drake's Fortune
Mercenary D (Spanish)
Uncharted: Drake's Fortune
Mercenary E (Dutch)
Uncharted: Drake's Fortune
Mercenary E (English)
Uncharted: Drake's Fortune
Mercenary E (French)
Uncharted: Drake's Fortune
Mercenary E (German)
Uncharted: Drake's Fortune
Mercenary E (Italian)
Uncharted: Drake's Fortune
Mercenary E (Japanese)
Uncharted: Drake's Fortune
Mercenary E (Portuguese)
Uncharted: Drake's Fortune
Mercenary E (Spanish)
Uncharted: Drake's Fortune
Mercenary F (Dutch)
Uncharted: Drake's Fortune
Mercenary F (English)
Uncharted: Drake's Fortune
Mercenary F (French)
Uncharted: Drake's Fortune
Mercenary F (German)
Uncharted: Drake's Fortune
Mercenary F (Italian)
Uncharted: Drake's Fortune
Mercenary F (Japanese)
Uncharted: Drake's Fortune
Mercenary F (Portuguese)
Uncharted: Drake's Fortune
Mercenary F (Spanish)
Uncharted: Drake's Fortune
Mercenary G (Dutch)
Uncharted: Drake's Fortune
Mercenary G (English)
Uncharted: Drake's Fortune
Mercenary G (French)
Uncharted: Drake's Fortune
Mercenary G (German)
Uncharted: Drake's Fortune
Mercenary G (Italian)
Uncharted: Drake's Fortune
Mercenary G (Japanese)
Uncharted: Drake's Fortune
Mercenary G (Portuguese)
Uncharted: Drake's Fortune
Mercenary G (Spanish)
Uncharted: Drake's Fortune
Mercenary H (Dutch)
Uncharted: Drake's Fortune
Mercenary H (English)
Uncharted: Drake's Fortune
Mercenary H (French)
Uncharted: Drake's Fortune
Mercenary H (German)
Uncharted: Drake's Fortune
Mercenary H (Italian)
Uncharted: Drake's Fortune
Mercenary H (Japanese)
Uncharted: Drake's Fortune
Mercenary H (Portuguese)
Uncharted: Drake's Fortune
Mercenary H (Spanish)
Uncharted: Drake's Fortune
Nathan Drake (Dutch)
Uncharted: Drake's Fortune
Nathan Drake (English)
Uncharted: Drake's Fortune
Nathan Drake (French)
Uncharted: Drake's Fortune
Nathan Drake (German)
Uncharted: Drake's Fortune
Nathan Drake (Italian)
Uncharted: Drake's Fortune
Nathan Drake (Japanese)
Uncharted: Drake's Fortune
Nathan Drake (Portuguese)
Uncharted: Drake's Fortune
Nathan Drake (Spanish)
Uncharted: Drake's Fortune
Pirate A (Dutch)
Uncharted: Drake's Fortune
Pirate A (English)
Uncharted: Drake's Fortune
Pirate A (French)
Uncharted: Drake's Fortune
Pirate A (German)
Uncharted: Drake's Fortune
Pirate A (Italian)
Uncharted: Drake's Fortune
Pirate A (Japanese)
Uncharted: Drake's Fortune
Pirate A (Portuguese)
Uncharted: Drake's Fortune
Pirate A (Spanish)
Uncharted: Drake's Fortune
Pirate B (Dutch)
Uncharted: Drake's Fortune
Pirate B (English)
Uncharted: Drake's Fortune
Pirate B (French)
Uncharted: Drake's Fortune
Pirate B (German)
Uncharted: Drake's Fortune
Pirate B (Italian)
Uncharted: Drake's Fortune
Pirate B (Japanese)
Uncharted: Drake's Fortune
Pirate B (Portuguese)
Uncharted: Drake's Fortune
Pirate B (Spanish)
Uncharted: Drake's Fortune
Pirate C (Dutch)
Uncharted: Drake's Fortune
Pirate C (English)
Uncharted: Drake's Fortune
Pirate C (French)
Uncharted: Drake's Fortune
Pirate C (German)
Uncharted: Drake's Fortune
Pirate C (Italian)
Uncharted: Drake's Fortune
Pirate C (Japanese)
Uncharted: Drake's Fortune
Pirate C (Portuguese)
Uncharted: Drake's Fortune
Pirate C (Spanish)
Uncharted: Drake's Fortune
Pirate D (Dutch)
Uncharted: Drake's Fortune
Pirate D (English)
Uncharted: Drake's Fortune
Pirate D (French)
Uncharted: Drake's Fortune
Pirate D (German)
Uncharted: Drake's Fortune
Pirate D (Italian)
Uncharted: Drake's Fortune
Pirate D (Japanese)
Uncharted: Drake's Fortune
Pirate D (Portuguese)
Uncharted: Drake's Fortune
Pirate D (Spanish)
Uncharted: Drake's Fortune
Pirate E (Dutch)
Uncharted: Drake's Fortune
Pirate E (English)
Uncharted: Drake's Fortune
Pirate E (French)
Uncharted: Drake's Fortune
Pirate E (German)
Uncharted: Drake's Fortune
Pirate E (Italian)
Uncharted: Drake's Fortune
Pirate E (Japanese)
Uncharted: Drake's Fortune
Pirate E (Portuguese)
Uncharted: Drake's Fortune
Pirate E (Spanish)
Uncharted: Drake's Fortune
Pirate F (Dutch)
Uncharted: Drake's Fortune
Pirate F (English)
Uncharted: Drake's Fortune
Pirate F (French)
Uncharted: Drake's Fortune
Pirate F (German)
Uncharted: Drake's Fortune
Pirate F (Italian)
Uncharted: Drake's Fortune
Pirate F (Japanese)
Uncharted: Drake's Fortune
Pirate F (Portuguese)
Uncharted: Drake's Fortune
Pirate F (Spanish)
Uncharted: Drake's Fortune
Pirate G (Dutch)
Uncharted: Drake's Fortune
Pirate G (English)
Uncharted: Drake's Fortune
Pirate G (French)
Uncharted: Drake's Fortune
Pirate G (German)
Uncharted: Drake's Fortune
Pirate G (Italian)
Uncharted: Drake's Fortune
Pirate G (Japanese)
Uncharted: Drake's Fortune
Pirate G (Portuguese)
Uncharted: Drake's Fortune
Pirate G (Spanish)
Uncharted: Drake's Fortune
Unsorted (Dutch)
Uncharted: Drake's Fortune
Unsorted (English)
Uncharted: Drake's Fortune
Unsorted (French)
Uncharted: Drake's Fortune
Unsorted (German)
Uncharted: Drake's Fortune
Unsorted (Italian)
Uncharted: Drake's Fortune
Unsorted (Japanese)
Uncharted: Drake's Fortune
Unsorted (Portuguese)
Uncharted: Drake's Fortune
Unsorted (Spanish)
Uncharted: Drake's Fortune
Victor 'Sully' Sullivan (Dutch)
Uncharted: Drake's Fortune
Victor 'Sully' Sullivan (English)
Uncharted: Drake's Fortune
Victor 'Sully' Sullivan (French)
Uncharted: Drake's Fortune
Victor 'Sully' Sullivan (German)
Uncharted: Drake's Fortune
Victor 'Sully' Sullivan (Italian)
Uncharted: Drake's Fortune
Victor 'Sully' Sullivan (Japanese)
Uncharted: Drake's Fortune
Victor 'Sully' Sullivan (Portuguese)
Uncharted: Drake's Fortune
Victor 'Sully' Sullivan (Spanish)
PSP Sounds: 47
Naruto Shippuden: Ultimate Ninja Heroes 3 / Narutimate Accel 3
Kazekage Rescue
Naruto Shippuden: Ultimate Ninja Heroes 3 / Narutimate Accel 3
Prologue
Pop'n Music Portable
Announcer
Pop'n Music Portable
Announcer [Pop'n Music 15 Adventure]
Pop'n Music Portable
General Sounds
Pop'n Music Portable
Mimi and Nyami
Pop'n Music Portable 2
General Sound Effects
Pop'n Music Portable 2
Mimi and Nyami
Street Fighter Alpha 3: MAX
Adon
Street Fighter Alpha 3: MAX
Akuma / Shin Akuma
Street Fighter Alpha 3: MAX
Announcer
Street Fighter Alpha 3: MAX
Balrog
Street Fighter Alpha 3: MAX
Birdie
Street Fighter Alpha 3: MAX
Blanka
Street Fighter Alpha 3: MAX
Cammy / Juni / Juli
Street Fighter Alpha 3: MAX
Charlie
Street Fighter Alpha 3: MAX
Chun-Li
Street Fighter Alpha 3: MAX
Cody
Street Fighter Alpha 3: MAX
Dan
Street Fighter Alpha 3: MAX
Dee Jay
Street Fighter Alpha 3: MAX
Dhalsim
Street Fighter Alpha 3: MAX
E. Honda
Street Fighter Alpha 3: MAX
Eagle
Street Fighter Alpha 3: MAX
Fei-Long
Street Fighter Alpha 3: MAX
Gen
Street Fighter Alpha 3: MAX
Guile
Street Fighter Alpha 3: MAX
Guy
Street Fighter Alpha 3: MAX
Ingrid
Street Fighter Alpha 3: MAX
Karin
Street Fighter Alpha 3: MAX
Ken
Street Fighter Alpha 3: MAX
M. Bison
Street Fighter Alpha 3: MAX
Maki
Street Fighter Alpha 3: MAX
Rainbow Mika
Street Fighter Alpha 3: MAX
Rolento
Street Fighter Alpha 3: MAX
Rose
Street Fighter Alpha 3: MAX
Ryu / Evil Ryu
Street Fighter Alpha 3: MAX
Sagat
Street Fighter Alpha 3: MAX
Sakura
Street Fighter Alpha 3: MAX
Sodom
Street Fighter Alpha 3: MAX
Sound Effects
Street Fighter Alpha 3: MAX
T. Hawk
Street Fighter Alpha 3: MAX
Vega
Street Fighter Alpha 3: MAX
Yun
Street Fighter Alpha 3: MAX
Zangief
TwinBee Portable
Character Voices
TwinBee Portable
Everything
TwinBee Portable
Sound Effects
Wii Sounds: 2
Bee Movie Game
Barry B. Benson
Bee Movie Game
Ken
Wii U Sounds: 3
Lost Reavers
Sayuri
Lost Reavers
Victoria
System Bios
Mii Voices