Pretty quiet around here...

(2)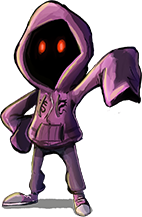 Activity has been pretty slow over here on Sounds as of late, time for an update I'd say!
Today we have some Danganronpa, LEGO Marvel, Overwatch, Starcraft II, and LittleBigPlanet, to name a few of the cool games with new rips to peruse. Awesome stuff!
There's a surprisingly high amount of submissions in the queue right now so for all those waiting, the patience is appreciated. Staff have been busy with other things in recent times and it can be hard to consistently work through submissions but we'll get to 'em eventually!
Until then, enjoy and happy listening!