Noot-Noot! Time for a Sounds Update, Woot-Woot!

(2)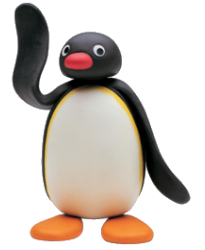 Hello there! I have traveled all the way from the depths of my igloo in the South Pole to bring you this month's update!
This month we have a bunch of new sounds (In fact, 765 of them!) for all of you to listen to! Some highlights include The Simpsons: Road Rage, Don't Starve, Hollow Knight, Puyo Puyo Tetris, and even Bomberman Generation (Courtesy of SteamyJ and myself!)
Now that the weather is becoming warmer where I currently am writing this update, I believe it is time for me to go back to my igloo for hibernation!
See you next month!
Arcade Sounds: 1
Pac-Man
Everything
Dreamcast Sounds: 1
Hello Kitty: Magical Block (JPN)
Sound Effects
DS / DSi Sounds: 1
Super Robot Wars W
Sound Effects
GameCube Sounds: 117
Bomberman Generation
Assault Bomber
Bomberman Generation
Assault Bomber
Bomberman Generation
Battle Mode
Bomberman Generation
Battle Mode
Bomberman Generation
Beauty Bomber
Bomberman Generation
Beauty Bomber
Bomberman Generation
Bomber Elite
Bomberman Generation
Bomber Elite
Bomberman Generation
Bomberman
Bomberman Generation
Bomberman
Bomberman Generation
Central Computer
Bomberman Generation
Central Computer
Bomberman Generation
Charaboms
Bomberman Generation
Charaboms
Bomberman Generation
Constructor X
Bomberman Generation
Constructor X
Bomberman Generation
Eagle Bomber
Bomberman Generation
Eagle Bomber
Bomberman Generation
Ein
Bomberman Generation
Ein
Bomberman Generation
Fire Monsters
Bomberman Generation
Fire Monsters
Bomberman Generation
Hige Hige Bandits
Bomberman Generation
Hige Hige Bandits
Bomberman Generation
Max
Bomberman Generation
Max
Bomberman Generation
Megaton Bomber
Bomberman Generation
Megaton Bomber
Bomberman Generation
Minigames
Bomberman Generation
Minigames
Bomberman Generation
Monsters
Bomberman Generation
Mujoe
Bomberman Generation
Mujoe
Bomberman Generation
Narrator
Bomberman Generation
Sound Effects
Disney's Hide & Sneak
Mickey Mouse
Disney's Hide & Sneak
Minnie Mouse
Nickelodeon Party Blast
Characters (English)
Nickelodeon Party Blast
Characters (French)
Nickelodeon Party Blast
Characters (German)
Nickelodeon Party Blast
Characters (Italian)
Nickelodeon Party Blast
Characters (Spanish)
Nicktoons Unite
Patrick
Nicktoons Unite
Plankton
The Powerpuff Girls: Relish Rampage
Ace (English)
The Powerpuff Girls: Relish Rampage
Ace (German)
The Powerpuff Girls: Relish Rampage
Arturo Guerra (English)
The Powerpuff Girls: Relish Rampage
Big Billy (English)
The Powerpuff Girls: Relish Rampage
Blossom (English)
The Powerpuff Girls: Relish Rampage
Bubbles (English)
The Powerpuff Girls: Relish Rampage
Buttercup (English)
The Powerpuff Girls: Relish Rampage
Citizen (Boy 1) (English)
The Powerpuff Girls: Relish Rampage
Citizen (Boy 2) (English)
The Powerpuff Girls: Relish Rampage
Citizen (Boy 3) (English)
The Powerpuff Girls: Relish Rampage
Citizen (Female 1) (English)
The Powerpuff Girls: Relish Rampage
Citizen (Female 2) (English)
The Powerpuff Girls: Relish Rampage
Citizen (Female 3) (English)
The Powerpuff Girls: Relish Rampage
Citizen (Girl 1) (English)
The Powerpuff Girls: Relish Rampage
Citizen (Girl 2) (English)
The Powerpuff Girls: Relish Rampage
Citizen (Girl 3) (English)
The Powerpuff Girls: Relish Rampage
Citizen (Male 1) (English)
The Powerpuff Girls: Relish Rampage
Citizen (Male 2) (English)
The Powerpuff Girls: Relish Rampage
Citizen (Male 3) (English)
The Powerpuff Girls: Relish Rampage
Grubber
The Powerpuff Girls: Relish Rampage
Mitch Mitchelson (English)
The Powerpuff Girls: Relish Rampage
Mojo Jojo (English)
The Powerpuff Girls: Relish Rampage
Narrator (English)
The Powerpuff Girls: Relish Rampage
Princess Morbucks (English)
The Powerpuff Girls: Relish Rampage
Robber (1) (English)
The Powerpuff Girls: Relish Rampage
Robber (2) (English)
The Powerpuff Girls: Relish Rampage
Robber (3) (English)
The Powerpuff Girls: Relish Rampage
Sedusa (English)
The Powerpuff Girls: Relish Rampage
Snake (English)
The Simpsons: Road Rage
Abraham Simpson II
The Simpsons: Road Rage
Apu Nahasapeemapetilon
The Simpsons: Road Rage
Barney Gumble
The Simpsons: Road Rage
Bart Simpson
The Simpsons: Road Rage
Cars
The Simpsons: Road Rage
Charles Montgomery Burns
The Simpsons: Road Rage
Clancy Wiggum
The Simpsons: Road Rage
Dr. Jonathan Frink
The Simpsons: Road Rage
Dr. Nicholas Riviera
The Simpsons: Road Rage
Dr. Willie MacDougal III
The Simpsons: Road Rage
Edna Krabappel
The Simpsons: Road Rage
Front End
The Simpsons: Road Rage
Hans Moleman
The Simpsons: Road Rage
Herschel Krustofsky (Krusty the Clown)
The Simpsons: Road Rage
Homer Simpson
The Simpsons: Road Rage
Horatio McCallister
The Simpsons: Road Rage
Jasper Beardly
The Simpsons: Road Rage
Jeffrey Albertson (Comic Book Guy)
The Simpsons: Road Rage
Jeremy Freedman
The Simpsons: Road Rage
Joe Quimby
The Simpsons: Road Rage
Lisa Simpson
The Simpsons: Road Rage
Marge Simpson
The Simpsons: Road Rage
Milhouse Van Houten
The Simpsons: Road Rage
Miscellaneous
The Simpsons: Road Rage
Moe Szyslak
The Simpsons: Road Rage
Ned Flanders
The Simpsons: Road Rage
Nelson Muntz
The Simpsons: Road Rage
Otto Mann
The Simpsons: Road Rage
Pedestrians
The Simpsons: Road Rage
Pedro Chespirito (Bumblebee Man)
The Simpsons: Road Rage
Ralph Wiggum
The Simpsons: Road Rage
Seymour Skinner
The Simpsons: Road Rage
Snake
The Simpsons: Road Rage
Timothy Lovejoy Jr.
Winnie the Pooh's Rumbly Tumbly Adventure
Ambience
Winnie the Pooh's Rumbly Tumbly Adventure
Characters
Winnie the Pooh's Rumbly Tumbly Adventure
Characters (Dutch)
Winnie the Pooh's Rumbly Tumbly Adventure
Characters (English)
Winnie the Pooh's Rumbly Tumbly Adventure
Characters (French)
Winnie the Pooh's Rumbly Tumbly Adventure
Characters (German)
Winnie the Pooh's Rumbly Tumbly Adventure
Characters (Italian)
Winnie the Pooh's Rumbly Tumbly Adventure
Characters (Spanish)
Winnie the Pooh's Rumbly Tumbly Adventure
Miscellaneous
Winnie the Pooh's Rumbly Tumbly Adventure
Missions
Genesis / 32X / SCD Sounds: 1
Pac-Mania (Bootleg)
Sound Effects
Mobile Sounds: 11
Bounce Boing Battle
Everything
Bounce Boing Voyage
Everything
Bounce Touch
Everything
Fire Emblem Heroes
Alm
Fire Emblem Heroes
Alm (Saint-King)
Fire Emblem Heroes
Berkut (Darkness Within)
Fire Emblem Heroes
Corrin (Darkness Within)
Fire Emblem Heroes
Delthea (Darkness Within)
Fire Emblem Heroes
Lon'qu
Fire Emblem Heroes
Mareeta (Darkness Within)
Fire Emblem Heroes
Tiki (Darkness Within)
Nintendo 64 Sounds: 2
Yoshi's Story
Sound Effects
Yoshi's Story
Yoshi
Nintendo Switch Sounds: 9
Super Smash Bros. Ultimate
Announcer
Super Smash Bros. Ultimate
Announcer (Dutch)
Super Smash Bros. Ultimate
Announcer (French)
Super Smash Bros. Ultimate
Announcer (German)
Super Smash Bros. Ultimate
Announcer (Italian)
Super Smash Bros. Ultimate
Announcer (Russian)
Super Smash Bros. Ultimate
Announcer (Spanish)
Super Smash Bros. Ultimate
General Sounds
Super Smash Bros. Ultimate
Menu Sounds
PC / Computer Sounds: 431 (1 hidden)
Astebreed
Common Sound Effects
Astebreed
Daniel
Astebreed
Diagra
Astebreed
Estina
Astebreed
Fiona
Astebreed
Grato
Astebreed
Level-Specific Sound Effects
Astebreed
Other Voices
Astebreed
Roy
Baba is You
Everything
Black Mesa
Announcement System (Overhead)
Black Mesa
Transit Announcer
Blackout
Ambience
Blackout
Background
Blackout
Breaths
Blackout
Footsteps
BlazBlue Cross Tag Battle
Aegis
BlazBlue Cross Tag Battle
Akihiko Sanada
BlazBlue Cross Tag Battle
Announcer
BlazBlue Cross Tag Battle
Azrael
BlazBlue Cross Tag Battle
Blake Belladonna
BlazBlue Cross Tag Battle
Carmine
BlazBlue Cross Tag Battle
Chie Satonaka
BlazBlue Cross Tag Battle
Common Sounds
BlazBlue Cross Tag Battle
Es
BlazBlue Cross Tag Battle
Gordeau
BlazBlue Cross Tag Battle
Hakumen
BlazBlue Cross Tag Battle
Hazama
BlazBlue Cross Tag Battle
Heart Aino
BlazBlue Cross Tag Battle
Hyde
BlazBlue Cross Tag Battle
Iron Tager
BlazBlue Cross Tag Battle
Izayoi
BlazBlue Cross Tag Battle
Jin Kisaragi
BlazBlue Cross Tag Battle
Jubei
BlazBlue Cross Tag Battle
Kanji Tatsumi
BlazBlue Cross Tag Battle
Labrys
BlazBlue Cross Tag Battle
Linne
BlazBlue Cross Tag Battle
Mai Natsume
BlazBlue Cross Tag Battle
Makoto Nanaya
BlazBlue Cross Tag Battle
Merkava
BlazBlue Cross Tag Battle
Mika
BlazBlue Cross Tag Battle
Mitsuru Kirijo
BlazBlue Cross Tag Battle
Naoto Kurogane
BlazBlue Cross Tag Battle
Naoto Shirogane
BlazBlue Cross Tag Battle
Nine the Phantom
BlazBlue Cross Tag Battle
Noel Vermillion
BlazBlue Cross Tag Battle
Nu-13
BlazBlue Cross Tag Battle
Orie
BlazBlue Cross Tag Battle
Platinum the Trinity
BlazBlue Cross Tag Battle
Rachel Alucard
BlazBlue Cross Tag Battle
Ragna the Bloodedge
BlazBlue Cross Tag Battle
Ruby Rose
BlazBlue Cross Tag Battle
Seth
BlazBlue Cross Tag Battle
Teddie
BlazBlue Cross Tag Battle
Vatista
BlazBlue Cross Tag Battle
Waldstein
BlazBlue Cross Tag Battle
Weiss Schnee
BlazBlue Cross Tag Battle
Yang Xiao Long
BlazBlue Cross Tag Battle
Yosuke Hanamura
BlazBlue Cross Tag Battle
Yu Narukami
BlazBlue Cross Tag Battle
Yukiko Amagi
BlazBlue Cross Tag Battle
Yuzuriha
BlazBlue: Chronophantasma Extend
Amane Nishiki
BlazBlue: Chronophantasma Extend
Arakune
BlazBlue: Chronophantasma Extend
Azrael
BlazBlue: Chronophantasma Extend
Bang Shishigami
BlazBlue: Chronophantasma Extend
Bullet
BlazBlue: Chronophantasma Extend
Carl Clover
BlazBlue: Chronophantasma Extend
Celica A. Mercury
BlazBlue: Chronophantasma Extend
Default
BlazBlue: Chronophantasma Extend
Hazama
BlazBlue: Chronophantasma Extend
Iron Tager
BlazBlue: Chronophantasma Extend
Jin Kisaragi
BlazBlue: Chronophantasma Extend
Jubei
BlazBlue: Chronophantasma Extend
Kagura Mutsuki
BlazBlue: Chronophantasma Extend
Kokonoe
BlazBlue: Chronophantasma Extend
Litchi Faye Ling
BlazBlue: Chronophantasma Extend
Makoto Nanaya
BlazBlue: Chronophantasma Extend
Noel Vermillion
BlazBlue: Chronophantasma Extend
Platinum the Trinity
BlazBlue: Chronophantasma Extend
Rachel Alucard
BlazBlue: Chronophantasma Extend
Ragna the Bloodedge
BlazBlue: Chronophantasma Extend
Relius Clover
BlazBlue: Chronophantasma Extend
Taokaka
BlazBlue: Chronophantasma Extend
Tsubaki Yayoi
BlazBlue: Chronophantasma Extend
Valkenhayn R. Hellsing
Blood
Bats
Blood
Bone Eels
Blood
Butchers
Blood
Caleb
Blood
Cerberus
Blood
Cheogh
Blood
Cultists
Blood
Gargoyles
Blood
Gill Beasts
Blood
Hell Hands
Blood
Innocents
Blood
Phantasms
Blood
Pods
Blood
Rats
Blood
Spiders
Blood
Stone Gargoyles
Blood
Tchernobog
Blood
Unsorted
Blood
Weapons and Items
Blood
Zombies
Bob The Builder: Can We Fix It?
Knock It Down
Chip's Challenge
Everything
Danganronpa: Trigger Happy Havoc
Sound Effects
Day of Defeat
Players
Day of Defeat
Unsorted
Day of Defeat
Weapons
Deathmatch Classic
Items
Deathmatch Classic
Miscellaneous
Deathmatch Classic
Player
Deathmatch Classic
Weapons
Don't Starve
Ambience (01 / 10)
Don't Starve
Ambience (02 / 10)
Don't Starve
Ambience (03 / 10)
Don't Starve
Ambience (04 / 10)
Don't Starve
Ambience (05 / 10)
Don't Starve
Ambience (06 / 10)
Don't Starve
Ambience (07 / 10)
Don't Starve
Ambience (08 / 10)
Don't Starve
Ambience (09 / 10)
Don't Starve
Ambience (10 / 10)
Don't Starve
Ancient Herald
Don't Starve
Antlion
Don't Starve
Ballphins
Don't Starve
Bats
Don't Starve
Bearger
Don't Starve
Beefalo
Don't Starve
Bernie
Don't Starve
BFB
Don't Starve
Boats
Don't Starve
Bunnyman
Don't Starve
Buzzard
Don't Starve
Catcoon
Don't Starve
Chester
Don't Starve
Collector
Don't Starve
Crabbit
Don't Starve
Crocodog
Don't Starve
Deerclops
Don't Starve
Depths Worm
Don't Starve
Dogfish
Don't Starve
Doydoy
Don't Starve
Dragonfly
Don't Starve
Dung Beetle
Don't Starve
Flup
Don't Starve
Foley
Don't Starve
Footsteps
Don't Starve
Fumigator
Don't Starve
Glommer
Don't Starve
Gobbler
Don't Starve
Grass Gekko
Don't Starve
Heads-Up Display
Don't Starve
Hound
Don't Starve
Hutch
Don't Starve
Infernal Swineclops
Don't Starve
Jellyfish
Don't Starve
Klaus
Don't Starve
Koalefant
Don't Starve
Krampus
Don't Starve
Lavae
Don't Starve
Lureplant
Don't Starve
MacTusk
Don't Starve
Mandrake
Don't Starve
Mants
Don't Starve
Maxwell / William Carter
Don't Starve
Merm
Don't Starve
Miscellaneous
Don't Starve
Moose/Goose
Don't Starve
Mushtree
Don't Starve
No-Eyed Deer
Don't Starve
Packim Baggims
Don't Starve
Palm Treeguard
Don't Starve
Pangolden
Don't Starve
Peagawk
Don't Starve
Piko
Don't Starve
Platapine
Don't Starve
Pog
Don't Starve
Poison Birchnut Tree
Don't Starve
Pugalisk
Don't Starve
Pyro
Don't Starve
Quacken
Don't Starve
Rabbit
Don't Starve
Rawling
Don't Starve
Reanimated Skeleton
Don't Starve
Rhinocebros
Don't Starve
Robots
Don't Starve
Sanity
Don't Starve
Scorpion
Don't Starve
Sea Hound
Don't Starve
Sealnado
Don't Starve
Slurper
Don't Starve
Slurtle
Don't Starve
Snake
Don't Starve
Splashes
Don't Starve
Splumonkey
Don't Starve
Stink Ray
Don't Starve
Swamp Pig
Don't Starve
Swordfish
Don't Starve
Tentacle
Don't Starve
Tiger Shark
Don't Starve
Treeguard
Don't Starve
Varg
Don't Starve
Vines
Don't Starve
Volcano
Don't Starve
Volt Goat
Don't Starve
Walani
Don't Starve
Warbucks
Don't Starve
Warly
Don't Starve
Water Beefalo
Don't Starve
Webber
Don't Starve
Weevole
Don't Starve
Wendy
Don't Starve
Whales
Don't Starve
Wickerbottom
Don't Starve
Wigfrid
Don't Starve
Wilba
Don't Starve
Wilbur
Don't Starve
Wildbore
Don't Starve
Willow
Don't Starve
Wilson
Don't Starve
Wilton
Don't Starve
Winnie
Don't Starve
Wobster
Don't Starve
Woodie
Don't Starve
Woodlegs
Don't Starve
WX-78
Don't Starve
Zeb
Emily Wants to Play Too
Chester
Emily Wants to Play Too
Emily
Emily Wants to Play Too
Greta
Emily Wants to Play Too
Kiki
Emily Wants to Play Too
Maxwell Steele
Emily Wants to Play Too
Mr. Tatters
Emily Wants to Play Too
Sound Effects
Emily Wants to Play Too
Weasl
Empire Earth II
Ambience
Empire Earth II
Sound Effects
Empire Earth II
Units
Empire Earth III
Ambience
Empire Earth III
Animations
Empire Earth III
Building Production
Empire Earth III
Citizens
Empire Earth III
Combat Abilities
Empire Earth III
Creation
Empire Earth III
Deaths
Empire Earth III
Explosions
Empire Earth III
Impacts
Empire Earth III
Interface
Empire Earth III
Melee Weapons
Empire Earth III
Movement
Empire Earth III
Ranged Weapons
Empire Earth III
Selections
Empire Earth III
Specials
Fix-It Felix Jr.
Everything
Harry Potter & the Philosopher's Stone
Ambience
Harry Potter & the Philosopher's Stone
Fire Crabs
Harry Potter & the Philosopher's Stone
Fluffy
Harry Potter & the Philosopher's Stone
Gnomes
Harry Potter & the Philosopher's Stone
Other
Harry Potter & the Philosopher's Stone
Snails
Hollow Knight
Brumm
Hollow Knight
Cloth
Hollow Knight
Cornifer
Hollow Knight
Dung Defender
Hollow Knight
Elderbug
Hollow Knight
False Knight
Hollow Knight
Fluke Enemies
Hollow Knight
God Tamer
Hollow Knight
Grimm
Hollow Knight
Grubfather
Hollow Knight
Grubs
Hollow Knight
Gulka
Hollow Knight
Hive Knight
Hollow Knight
The Hollow Knight
Hollow Knight
Hornet
Hollow Knight
Iselda
Hollow Knight
Jiji
Hollow Knight
Jinn
Hollow Knight
The Knight
Hollow Knight
Leg Eater
Hollow Knight
Little Fool
Hollow Knight
Maggot
Hollow Knight
Mantis Enemies
Hollow Knight
Markoth
Hollow Knight
Marmu
Hollow Knight
Mask Maker
Hollow Knight
Midwife
Hollow Knight
Mister Mushroom
Hollow Knight
Moss Enemies
Hollow Knight
Myla
Hollow Knight
Quirrel
Hollow Knight
Salubra
Hollow Knight
Sly / Great Nailsage Sly
Hollow Knight
Soul Master
Hollow Knight
Tiso
Hollow Knight
Tuk
Hollow Knight
UI
Hollow Knight
Uumuu
Hollow Knight
Xero
Hollow Knight
Zote / Grey Prince Zote
Insurgency
Bot Survival
Insurgency
Bot Survival (Leader)
Insurgency
Command
Insurgency
Command (Leader)
Insurgency
Radial
Insurgency
Radial (Leader)
Insurgency
Responses
Insurgency
Responses (Leader)
J@vaGamePlay.com Games
Alien Invasion
J@vaGamePlay.com Games
Blast First
J@vaGamePlay.com Games
Break Ball
J@vaGamePlay.com Games
Doomsday
J@vaGamePlay.com Games
Heavy Cannon
J@vaGamePlay.com Games
Ice Breaker Alpha
J@vaGamePlay.com Games
Lunar Invaders
J@vaGamePlay.com Games
Orbital Defense
J@vaGamePlay.com Games
Spitfire: The Battle of Britain
J@vaGamePlay.com Games
Swarm
J@vaGamePlay.com Games
War Zone / Tank Hunter
J@vaGamePlay.com Games
War Zone 2
J@vaGamePlay.com Games
War Zone 3
Monster Truck Madness
Sound Effects
Monster Truck Madness
Voices
Monster Truck Madness 2
Sound Effects
Monster Truck Madness 2
Voices
Namco High
Sound Effects
Neptunia Shooter
Everything
Pusher
Everything
Puyo Puyo Tetris
Ai
Puyo Puyo Tetris
Ai
Puyo Puyo Tetris
Amitie
Puyo Puyo Tetris
Amitie
Puyo Puyo Tetris
Arle & Carbuncle
Puyo Puyo Tetris
Arle & Carbuncle
Puyo Puyo Tetris
Dark Prince
Puyo Puyo Tetris
Dark Prince
Puyo Puyo Tetris
Draco
Puyo Puyo Tetris
Draco
Puyo Puyo Tetris
Ecolo
Puyo Puyo Tetris
Ecolo
Puyo Puyo Tetris
Ess
Puyo Puyo Tetris
Ess
Puyo Puyo Tetris
Ex
Puyo Puyo Tetris
Ex
Puyo Puyo Tetris
Feli
Puyo Puyo Tetris
Feli
Puyo Puyo Tetris
Jay & Elle
Puyo Puyo Tetris
Jay & Elle
Puyo Puyo Tetris
Klug
Puyo Puyo Tetris
Klug
Puyo Puyo Tetris
Lemres
Puyo Puyo Tetris
Lemres
Puyo Puyo Tetris
Maguro
Puyo Puyo Tetris
Maguro
Puyo Puyo Tetris
O
Puyo Puyo Tetris
O
Puyo Puyo Tetris
Raffina
Puyo Puyo Tetris
Raffina
Puyo Puyo Tetris
Ringo
Puyo Puyo Tetris
Ringo
Puyo Puyo Tetris
Risukuma
Puyo Puyo Tetris
Risukuma
Puyo Puyo Tetris
Rulue
Puyo Puyo Tetris
Rulue
Puyo Puyo Tetris
Schezo
Puyo Puyo Tetris
Schezo
Puyo Puyo Tetris
Sig
Puyo Puyo Tetris
Sig
Puyo Puyo Tetris
Sound Effects
Puyo Puyo Tetris
Suketoudara
Puyo Puyo Tetris
Suketoudara
Puyo Puyo Tetris
Tee
Puyo Puyo Tetris
Tee
Puyo Puyo Tetris
Witch
Puyo Puyo Tetris
Witch
Puyo Puyo Tetris
Zed
Puyo Puyo Tetris
Zed
The Sims
Stings (Base Game)
SpongeBob SquarePants: Lights, Camera, Pants!
Barnacle Boy
SpongeBob SquarePants: Lights, Camera, Pants!
Biologist
SpongeBob SquarePants: Lights, Camera, Pants!
Bouncer(s)
SpongeBob SquarePants: Lights, Camera, Pants!
Camper One
SpongeBob SquarePants: Lights, Camera, Pants!
Camper Two
SpongeBob SquarePants: Lights, Camera, Pants!
Cashier
SpongeBob SquarePants: Lights, Camera, Pants!
Dirty Bubble
SpongeBob SquarePants: Lights, Camera, Pants!
Doctor
SpongeBob SquarePants: Lights, Camera, Pants!
Flying Dutchman
SpongeBob SquarePants: Lights, Camera, Pants!
Gate Guard
SpongeBob SquarePants: Lights, Camera, Pants!
Ghost Pirate
SpongeBob SquarePants: Lights, Camera, Pants!
Gill Hammerstein
SpongeBob SquarePants: Lights, Camera, Pants!
Hot Dog Vendor
SpongeBob SquarePants: Lights, Camera, Pants!
Karen
SpongeBob SquarePants: Lights, Camera, Pants!
Kevin C. Cucumber
SpongeBob SquarePants: Lights, Camera, Pants!
Larry the Lobster
SpongeBob SquarePants: Lights, Camera, Pants!
Mack Mackeral
SpongeBob SquarePants: Lights, Camera, Pants!
Man Ray
SpongeBob SquarePants: Lights, Camera, Pants!
Marvin
SpongeBob SquarePants: Lights, Camera, Pants!
Mermaid Man
SpongeBob SquarePants: Lights, Camera, Pants!
Miscellaneous
SpongeBob SquarePants: Lights, Camera, Pants!
Morty
SpongeBob SquarePants: Lights, Camera, Pants!
Mr. Krabs
SpongeBob SquarePants: Lights, Camera, Pants!
Mrs. Puff
SpongeBob SquarePants: Lights, Camera, Pants!
Old Lady
SpongeBob SquarePants: Lights, Camera, Pants!
Patar
SpongeBob SquarePants: Lights, Camera, Pants!
Patrick Star
SpongeBob SquarePants: Lights, Camera, Pants!
Plankton
SpongeBob SquarePants: Lights, Camera, Pants!
Receptionist
SpongeBob SquarePants: Lights, Camera, Pants!
Sandy Cheeks
SpongeBob SquarePants: Lights, Camera, Pants!
Snack Counter Guy
SpongeBob SquarePants: Lights, Camera, Pants!
Sound Effects
SpongeBob SquarePants: Lights, Camera, Pants!
SpongeBob SquarePants
SpongeBob SquarePants: Lights, Camera, Pants!
SpongeGar
SpongeBob SquarePants: Lights, Camera, Pants!
Squidward Tentacles
SpongeBob SquarePants: Lights, Camera, Pants!
Squog
SpongeBob SquarePants: Lights, Camera, Pants!
Tour Guide
SpongeBob SquarePants: Lights, Camera, Pants!
Treasure Hunter
Tempest 4000
Everything
Tetris Friends
Alexey Leonidovich Pajitnov
Tetris Friends
Default Dan
Tetris Friends
Default Debbie
Tetris Friends
Interface
Tetris Friends
Madam Mary
Tetris Friends
Robot Ron
Tetris Friends
Robot Roxy
Tetris Friends
Sir Simon
Tetris Worlds
Sound Effects
PlayStation Sounds: 1
Metal Slug: Super Vehicle-001
Sophia Voices
PlayStation 2 Sounds: 63
18 Wheeler: American Pro Trucker
Announcer
18 Wheeler: American Pro Trucker
Highway Cat
18 Wheeler: American Pro Trucker
Nippon Maru
18 Wheeler: American Pro Trucker
Sound Effects
18 Wheeler: American Pro Trucker
Unsorted
Grand Theft Auto: San Andreas
Ballas
Grand Theft Auto: San Andreas
Da Nang Boys
Grand Theft Auto: San Andreas
Footsteps
Grand Theft Auto: San Andreas
Grove Street Families
Grand Theft Auto: San Andreas
Los Santos Vagos
Grand Theft Auto: San Andreas
Mountain Cloud Boys
Grand Theft Auto: San Andreas
San Fierro Rifa
Grand Theft Auto: San Andreas
Varrios Los Aztecas
SpongeBob SquarePants: Creature from the Krusty Krab
Ambience (1 / 2)
SpongeBob SquarePants: Creature from the Krusty Krab
Ambience (2 / 2)
SpongeBob SquarePants: Creature from the Krusty Krab
Loading Screens
TimeSplitters
Miscellaneous
TimeSplitters
Weapons
TimeSplitters 2
Miscellaneous
TimeSplitters 2
Weapons
Yakuza / Ryu Ga Gotoku
Kazuma Kiryu (JP)
Yakuza 2 / Ryu Ga Gotoku 2
Beasts
Yakuza 2 / Ryu Ga Gotoku 2
Daejin Kim
Yakuza 2 / Ryu Ga Gotoku 2
Daigo Dojima
Yakuza 2 / Ryu Ga Gotoku 2
Di Sciuva
Yakuza 2 / Ryu Ga Gotoku 2
Foreigner Mook 1
Yakuza 2 / Ryu Ga Gotoku 2
Foreigner Mook 2
Yakuza 2 / Ryu Ga Gotoku 2
Gary Buster Holmes
Yakuza 2 / Ryu Ga Gotoku 2
Goro Majima
Yakuza 2 / Ryu Ga Gotoku 2
Hiroshi Hayashi
Yakuza 2 / Ryu Ga Gotoku 2
Kaoru Sayama
Yakuza 2 / Ryu Ga Gotoku 2
Kazuma Kiryu (Battle)
Yakuza 2 / Ryu Ga Gotoku 2
Koji Shindo
Yakuza 2 / Ryu Ga Gotoku 2
Mook 01
Yakuza 2 / Ryu Ga Gotoku 2
Mook 02
Yakuza 2 / Ryu Ga Gotoku 2
Mook 03
Yakuza 2 / Ryu Ga Gotoku 2
Mook 04
Yakuza 2 / Ryu Ga Gotoku 2
Mook 05
Yakuza 2 / Ryu Ga Gotoku 2
Mook 06
Yakuza 2 / Ryu Ga Gotoku 2
Mook 07
Yakuza 2 / Ryu Ga Gotoku 2
Mook 08
Yakuza 2 / Ryu Ga Gotoku 2
Mook 09
Yakuza 2 / Ryu Ga Gotoku 2
Mook 10
Yakuza 2 / Ryu Ga Gotoku 2
Mook 11
Yakuza 2 / Ryu Ga Gotoku 2
Mook 12
Yakuza 2 / Ryu Ga Gotoku 2
Mook 13
Yakuza 2 / Ryu Ga Gotoku 2
Mook 14
Yakuza 2 / Ryu Ga Gotoku 2
Mook 15
Yakuza 2 / Ryu Ga Gotoku 2
Mook 16
Yakuza 2 / Ryu Ga Gotoku 2
Mook 17
Yakuza 2 / Ryu Ga Gotoku 2
Mook 18
Yakuza 2 / Ryu Ga Gotoku 2
Mook 19
Yakuza 2 / Ryu Ga Gotoku 2
Mook 20
Yakuza 2 / Ryu Ga Gotoku 2
Mook 21
Yakuza 2 / Ryu Ga Gotoku 2
Mook 22
Yakuza 2 / Ryu Ga Gotoku 2
Mook 23
Yakuza 2 / Ryu Ga Gotoku 2
Mook 24
Yakuza 2 / Ryu Ga Gotoku 2
Mysterious Foreigners
Yakuza 2 / Ryu Ga Gotoku 2
Ryuji Goda
Yakuza 2 / Ryu Ga Gotoku 2
Sotaro Komaki
Yakuza 2 / Ryu Ga Gotoku 2
Tobe
Yakuza 2 / Ryu Ga Gotoku 2
Tsumura
Yakuza 2 / Ryu Ga Gotoku 2
Wataru Kurahashi
PSP Sounds: 1
Hatsune Miku: Project DIVA
Everything
Wii Sounds: 15
EA Playground
Ambience
EA Playground
Challenges
EA Playground
Chatters
EA Playground
Common
EA Playground
Confirmations
EA Playground
Dejections
EA Playground
Footsteps
EA Playground
Front End & Miscellaneous
EA Playground
Global & World
EA Playground
Greetings
EA Playground
Minigames
EA Playground
Questions
EA Playground
Rewards (Bad)
EA Playground
Rewards (Good)
Wii Shop Channel
Everything
Xbox Sounds: 54
The Chronicles of Riddick: Escape from Butcher Bay
Ambience (1 / 4)
The Chronicles of Riddick: Escape from Butcher Bay
Ambience (2 / 4)
The Chronicles of Riddick: Escape from Butcher Bay
Ambience (3 / 4)
The Chronicles of Riddick: Escape from Butcher Bay
Ambience (4 / 4)
The Chronicles of Riddick: Escape from Butcher Bay
Interface
The Chronicles of Riddick: Escape from Butcher Bay
Riddick
Drake of the 99 Dragons
Everything
Jurassic Park: Operation Genesis
Alan Grant
Jurassic Park: Operation Genesis
Ambience
Jurassic Park: Operation Genesis
Dinosaurs
Jurassic Park: Operation Genesis
Ellie Sattler
Jurassic Park: Operation Genesis
Helicopter Pilots
Jurassic Park: Operation Genesis
Henry Wu
Jurassic Park: Operation Genesis
Jane Powers
Jurassic Park: Operation Genesis
John Hammond
Jurassic Park: Operation Genesis
People
Jurassic Park: Operation Genesis
Peter Ludlow
Jurassic Park: Operation Genesis
Public Messenger
Jurassic Park: Operation Genesis
Ray Arnold
Jurassic Park: Operation Genesis
Robert Muldoon
Mortal Kombat: Armageddon
Endings (1 / 2)
Mortal Kombat: Armageddon
Endings (2 / 2)
Mortal Kombat: Deception
Footsteps
Mortal Kombat: Deception
General Fight Sounds
Mortal Kombat: Deception
The Krypt
Rollercoaster Tycoon
Everything
The Simpsons: Hit & Run
Pedestrians
The Simpsons: Hit & Run
Traffic
The Simpsons: Hit & Run
Zombies
Strike Force Bowling
Ambience
Strike Force Bowling
Sound Effects
Stubbs the Zombie: Rebel Without a Pulse
Fix-It-Bot
Stubbs the Zombie: Rebel Without a Pulse
Guide-Bot
Stubbs the Zombie: Rebel Without a Pulse
Mail-Bot
Stubbs the Zombie: Rebel Without a Pulse
Militia (Large)
Stubbs the Zombie: Rebel Without a Pulse
Militia (Medium)
Stubbs the Zombie: Rebel Without a Pulse
Militia (Small)
Stubbs the Zombie: Rebel Without a Pulse
Milk-Bot
Stubbs the Zombie: Rebel Without a Pulse
Otis Monday
Stubbs the Zombie: Rebel Without a Pulse
Phone-Bot
Stubbs the Zombie: Rebel Without a Pulse
Sounds
Stubbs the Zombie: Rebel Without a Pulse
Traffic-Bot
World Championship Poker
Announcer (Female)
World Championship Poker
Announcer (Male)
World Championship Poker
Female Contestant (Middle)
World Championship Poker
Female Contestant (Old)
World Championship Poker
Female Contestant (Young)
World Championship Poker
Male Contestant (Middle)
World Championship Poker
Male Contestant (Old)
World Championship Poker
Male Contestant (Young)
World Championship Poker
Sound Effects
World Championship Poker
Spectators
World Championship Poker
Tutorial
Xyanide
Everything
Xbox 360 Sounds: 8
Viva Piñata: Party Animals
Fergy Fudgehog
Viva Piñata: Party Animals
Florence Fizzlybear
Viva Piñata: Party Animals
Francine Fudgehog
Viva Piñata: Party Animals
Franklin Fizzlybear
Viva Piñata: Party Animals
Hailey Horstachio
Viva Piñata: Party Animals
Hudson Horstachio
Viva Piñata: Party Animals
Paulie Pretztail
Viva Piñata: Party Animals
Petunia Pretztail