Attack of the Simpsons, Fighters, and All Things Sounds!

(0)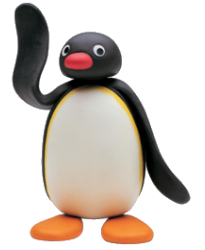 The update is coming! The update is coming! As we prepare for war, here's a message from your commander:
"Greetings, soldiers! There are many sounds to be aware of in the battlefield... such as ones from Super Smash Bros. Ultimate, the King of Fighters series, Nicktoons: Attack of the Toybots, and many more! Do not fear soldiers, for you will rise up and claim victory until the enemy returns next month."
See you in the next update!
3DS Sounds: 13
Hakuoki: Memories of the Shinsengumi
Everything (01 / 12)
Hakuoki: Memories of the Shinsengumi
Everything (02 / 12)
Hakuoki: Memories of the Shinsengumi
Everything (03 / 12)
Hakuoki: Memories of the Shinsengumi
Everything (04 / 12)
Hakuoki: Memories of the Shinsengumi
Everything (05 / 12)
Hakuoki: Memories of the Shinsengumi
Everything (06 / 12)
Hakuoki: Memories of the Shinsengumi
Everything (07 / 12)
Hakuoki: Memories of the Shinsengumi
Everything (08 / 12)
Hakuoki: Memories of the Shinsengumi
Everything (09 / 12)
Hakuoki: Memories of the Shinsengumi
Everything (10 / 12)
Hakuoki: Memories of the Shinsengumi
Everything (11 / 12)
Hakuoki: Memories of the Shinsengumi
Everything (12 / 12)
Kirby Battle Royale
Waddle Dee
Arcade Sounds: 5
Crazy Climber 2 (JPN)
Everything
Darius Gaiden
Everything
Kid Niki: Radical Ninja / Kaiketsu Yanchamaru
Everything
The Simpsons
Voices
Super Street Fighter II (CPS-2)
Ryu
Game Boy / GBC Sounds: 1
Sonic 3D Blast 5 (Bootleg)
All Sound Effects
Game Boy Advance Sounds: 1
Astérix & Obélix XXL
All Sound Effects
GameCube Sounds: 22
Shadow the Hedgehog
The Ark
Shadow the Hedgehog
Black Bull
Shadow the Hedgehog
Black Comet / Final Haunt / Last Way
Shadow the Hedgehog
Black Doom
Shadow the Hedgehog
Blue Falcon
Shadow the Hedgehog
Central City / Westopolis
Shadow the Hedgehog
Circus Park / Cryptic Castle
Shadow the Hedgehog
Devil Doom
Shadow the Hedgehog
Diablon
Shadow the Hedgehog
Digital Circuit
Shadow the Hedgehog
Egg Breaker
Shadow the Hedgehog
Egg Dealer
Shadow the Hedgehog
Enemies
Shadow the Hedgehog
Glyphic Canyon / Sky Troops
Shadow the Hedgehog
GUN Fortress
Shadow the Hedgehog
Miscellaneous
Shadow the Hedgehog
Player
Shadow the Hedgehog
Prison Island / Iron Jungle
Shadow the Hedgehog
Supporters (Dark)
Shadow the Hedgehog
Supporters (Hero)
Shadow the Hedgehog
System
Shadow the Hedgehog
Weapons
Genesis / 32X / SCD Sounds: 4
Ecco: The Tides of Time
Everything
Golden Axe II
Everything
Wonder Boy in Monster World
Everything
Xiao Monv: Magic Girl (Bootleg)
Sound Effects
Mobile Sounds: 27
Dr. Mario World
Everything
Fire Emblem Heroes
Amelia
Fire Emblem Heroes
Eirika
Fire Emblem Heroes
Eirika (Gifts of Winter)
Fire Emblem Heroes
Eirika (Graceful Resolve)
Fire Emblem Heroes
Eirika (Sacred Memories)
Fire Emblem Heroes
Ephraim
Fire Emblem Heroes
Ephraim (Arrival of the Brave)
Fire Emblem Heroes
Ephraim (Gifts of Winter)
Fire Emblem Heroes
Ephraim (Legendary Lord)
Fire Emblem Heroes
Innes
Fire Emblem Heroes
Innes (Summer's Arrival)
Fire Emblem Heroes
Joshua
Fire Emblem Heroes
L'Arachel
Fire Emblem Heroes
Lute
Fire Emblem Heroes
Lyon
Fire Emblem Heroes
Marisa
Fire Emblem Heroes
Marisa (Regal Rabbits)
Fire Emblem Heroes
Myrrh
Fire Emblem Heroes
Myrrh (The Land's Bounty)
Fire Emblem Heroes
Seth
Fire Emblem Heroes
Tana
Fire Emblem Heroes
Tana (Summer's Arrival)
Fire Emblem Heroes
Valter
Part Time UFO
Everything
Sonic Forces: Speed Battle
Sound Effects
Tomb of the Mask
Sound Effects
NES Sounds: 1
Super Mario World (Bootleg)
Everything
Nintendo 64 Sounds: 1
Bomberman Hero
Everything
Nintendo Switch Sounds: 23
Kirby: Star Allies
Kirby
Super Smash Bros. Ultimate
Announcer
Super Smash Bros. Ultimate
Announcer (Dutch)
Super Smash Bros. Ultimate
Announcer (French)
Super Smash Bros. Ultimate
Announcer (German)
Super Smash Bros. Ultimate
Announcer (Italian)
Super Smash Bros. Ultimate
Announcer (Russian)
Super Smash Bros. Ultimate
Announcer (Spanish)
Super Smash Bros. Ultimate
Crowd
Super Smash Bros. Ultimate
Crowd (Dutch)
Super Smash Bros. Ultimate
Crowd (French, UK)
Super Smash Bros. Ultimate
Crowd (French, US)
Super Smash Bros. Ultimate
Crowd (German)
Super Smash Bros. Ultimate
Crowd (Italian)
Super Smash Bros. Ultimate
Crowd (Japanese)
Super Smash Bros. Ultimate
Crowd (Korean)
Super Smash Bros. Ultimate
Crowd (Russian)
Super Smash Bros. Ultimate
Crowd (Spanish, UK)
Super Smash Bros. Ultimate
Crowd (Spanish, US)
Super Smash Bros. Ultimate
General Sounds
Super Smash Bros. Ultimate
Hero
Super Smash Bros. Ultimate
Menu Sounds
Super Smash Bros. Ultimate
Stage Sounds (7 / 7)
PC / Computer Sounds: 164 (1 hidden)
20XX
Bosses
20XX
Cutscenes
20XX
Dialogue (Unused)
20XX
Enemies
20XX
Environment
20XX
Heroes
20XX
Items
4x4 Evo
Everything
Age of Empires + Rise of Rome
Ambience
Age of Empires + Rise of Rome
Interface
Age of Empires + Rise of Rome
Taunts
Age of Empires + Rise of Rome
Units
Blameless
Sound Effects
Blameless
Voices
CAT Interstellar
Ambience
CAT Interstellar
Android 42
CAT Interstellar
Base
CAT Interstellar
Camera
CAT Interstellar
DOG
CAT Interstellar
Doors
CAT Interstellar
Explosions
CAT Interstellar
Footsteps
CAT Interstellar
Glacier
CAT Interstellar
Helicopter
CAT Interstellar
Interface
CAT Interstellar
Mine
CAT Interstellar
Miscellaneous
CAT Interstellar
Miscellaneous
CAT Interstellar
Ruptures
CAT Interstellar
Surface
CUSTOM ORDER MAID 3D2 It's A Night Magic
Maid Voice 1
CUSTOM ORDER MAID 3D2 It's A Night Magic
Maid Voice 2
CUSTOM ORDER MAID 3D2 It's A Night Magic
Maid Voice 3
CUSTOM ORDER MAID 3D2 It's A Night Magic
Sound Effects
Descent: FreeSpace – The Great War
Briefings
Descent: FreeSpace – The Great War
Crewmembers
Descent: FreeSpace – The Great War
Debriefings
Descent: FreeSpace – The Great War
Events
Descent: FreeSpace – The Great War
Sound Effects
Descent: FreeSpace – The Great War
Training
Deus Ex
Ambience
Deus Ex
Animals
Deus Ex
Common
Deus Ex
Endings
Deus Ex
Footsteps
Deus Ex
Hong Kong
Deus Ex
Humans
Deus Ex
Interface
Deus Ex
Intro
Deus Ex
Miscellaneous
Deus Ex
Mission 00
Deus Ex
Mission 01
Deus Ex
Mission 02
Deus Ex
Mission 03
Deus Ex
Mission 04
Deus Ex
Mission 05
Deus Ex
Mission 08
Deus Ex
Mission 09
Deus Ex
Mission 10
Deus Ex
Mission 11
Deus Ex
Mission 12
Deus Ex
Mission 14
Deus Ex
Mission 15
Deus Ex
Movers
Deus Ex
New York
Deus Ex
Robots
Deus Ex
Weapons
Dragon Ball FighterZ
Goku (Kid/GT)
Dragon Ball FighterZ
Goku (Kid/GT)
Dragon Ball FighterZ
Goku (Kid/GT)
Dragon Ball FighterZ
Jiren
Dragon Ball FighterZ
Jiren
Dragon Ball FighterZ
Jiren
Dragon Ball FighterZ
Videl
Dragon Ball FighterZ
Videl
Dragon Ball FighterZ
Videl
Emergency 4: Global Fighters for Life
Sirens
Fortnite
Battle Royale
Freedom Planet
Sound Effects (Beta)
FreeSpace 2
Briefings
FreeSpace 2
Crewmembers
FreeSpace 2
Debriefings
FreeSpace 2
Events
FreeSpace 2
Sound Effects
Lucky Luke: Western Fever
Dutch
Lucky Luke: Western Fever
English
Lucky Luke: Western Fever
French
Lucky Luke: Western Fever
German
Lucky Luke: Western Fever
Italian
Lucky Luke: Western Fever
Sound Effects
Lucky Luke: Western Fever
Spanish
LYNE
Everything
Mount & Blade + Expansions
Ambience
Mount & Blade + Expansions
Events
Mount & Blade + Expansions
Mounts
Mount & Blade + Expansions
Tutorial
Mount & Blade + Expansions
Units
Mount & Blade + Expansions
Weapons
Nocturne
Ambience
Nocturne
Baron Samedi
Nocturne
Bat
Nocturne
Batman
Nocturne
Bride
Nocturne
Colonel Cedric Feldspar Hapscomb
Nocturne
Count Voicu
Nocturne
Demons
Nocturne
Deputy Dan
Nocturne
Drone
Nocturne
Entity
Nocturne
Espeth "Doc" Holliday
Nocturne
Footsteps
Nocturne
Gargoyle
Nocturne
General Seymour Biggs
Nocturne
Ghoul
Nocturne
Hamilton Killian
Nocturne
Hiram Mottra
Nocturne
Imp
Nocturne
Khen Rigzin
Nocturne
Miscellaneous
Nocturne
Mobsters
Nocturne
Moloch
Nocturne
Rogan
Nocturne
Sammy "Haystack" Kayo
Nocturne
Scat Dazzle
Nocturne
Skeleton
Nocturne
Smiley
Nocturne
The Stranger
Nocturne
Svetlana Lupescu
Nocturne
Townspeople
Nocturne
Vincenzo "Icepick" Gasparro
Nocturne
Weapons
Nocturne
Werewolf
Nocturne
Yuri
Nocturne
Zombie
Plants vs. Zombies: Garden Warfare 2
Hover Goat-3000 Voice
Rec Room
Coach
The Simpsons Movie Flash Games
Ball of Death
The Simpsons Movie Flash Games
Bart Simpson's Naked Skate
The Simpsons Movie Flash Games
Wrecking Ball
Super Neptunia RPG
Artisan
Super Neptunia RPG
Artisan (JP)
Super Neptunia RPG
Black Heart
Super Neptunia RPG
Black Heart (JP)
Super Neptunia RPG
Blanc
Super Neptunia RPG
Blanc (JP)
Super Neptunia RPG
Chrome
Super Neptunia RPG
Chrome (JP)
Super Neptunia RPG
Compa
Super Neptunia RPG
Compa (JP)
Super Neptunia RPG
Green Heart
Super Neptunia RPG
Green Heart (JP)
Super Neptunia RPG
IF
Super Neptunia RPG
IF (JP)
Super Neptunia RPG
Neptune
Super Neptunia RPG
Neptune (JP)
Super Neptunia RPG
Noire
Super Neptunia RPG
Noire (JP)
Super Neptunia RPG
Purple Heart
Super Neptunia RPG
Purple Heart (JP)
Super Neptunia RPG
Vert
Super Neptunia RPG
Vert (JP)
Super Neptunia RPG
White Heart
Super Neptunia RPG
White Heart (JP)
PlayStation Sounds: 3
Digimon World 2
Attack Voices (1 / 2)
Digimon World 2
Attack Voices (2 / 2)
The Grinch
Spanish
PlayStation 2 Sounds: 136
Alien Hominid
Cinematics
Alien Hominid
Levels
Alien Hominid
Menu
Alien Hominid
Miscellaneous
Alien Hominid
Multiplayer Modes
Alien Hominid
PDA Game
Alien Hominid
Super Soviet Missile Master
Alien Hominid
Tutorial
King of Fighters 2000
Andy Bogard
King of Fighters 2000
Athena Asamiya
King of Fighters 2000
Bao
King of Fighters 2000
Benimaru Nikaido
King of Fighters 2000
Blue Mary
King of Fighters 2000
Chang Koehan
King of Fighters 2000
Chin Gentsai
King of Fighters 2000
Choi Bounge
King of Fighters 2000
Clark Still
King of Fighters 2000
Hinako Shijou
King of Fighters 2000
Iori Yagami
King of Fighters 2000
Jhun Hoon
King of Fighters 2000
Joe Higashi
King of Fighters 2000
K'
King of Fighters 2000
Kasumi Todoh
King of Fighters 2000
Kim Kaphwan
King of Fighters 2000
King
King of Fighters 2000
Kula Diamond
King of Fighters 2000
Kyo Kusanagi
King of Fighters 2000
Leona Heidern
King of Fighters 2000
Lin
King of Fighters 2000
Mai Shiranui
King of Fighters 2000
Maxima
King of Fighters 2000
Ralf Jones
King of Fighters 2000
Ramon
King of Fighters 2000
Robert Garcia
King of Fighters 2000
Ryo Sakazaki
King of Fighters 2000
Seth
King of Fighters 2000
Shingo Yabuki
King of Fighters 2000
Sie Kensou
King of Fighters 2000
Takuma Sakazaki
King of Fighters 2000
Terry Bogard
King of Fighters 2000
Vanessa
King of Fighters 2000
Whip
King of Fighters 2000
Yuri Sakazaki
King of Fighters 2000
Zero
King of Fighters 2001
Andy Bogard
King of Fighters 2001
Angel
King of Fighters 2001
Athena Asamiya
King of Fighters 2001
Bao
King of Fighters 2001
Benimaru Nikaido
King of Fighters 2001
Blue Mary
King of Fighters 2001
Chang Koehan
King of Fighters 2001
Chin Gentsai
King of Fighters 2001
Choi Bounge
King of Fighters 2001
Clark Still
King of Fighters 2001
Foxy
King of Fighters 2001
Goro Daimon
King of Fighters 2001
Heidern
King of Fighters 2001
Hinako Shijou
King of Fighters 2001
Igniz
King of Fighters 2001
Iori Yagami
King of Fighters 2001
Joe Higashi
King of Fighters 2001
K'
King of Fighters 2001
K9999
King of Fighters 2001
Kim Kaphwan
King of Fighters 2001
King
King of Fighters 2001
Kula Diamond
King of Fighters 2001
Kyo Kusanagi
King of Fighters 2001
Leona Heidern
King of Fighters 2001
Li Xiangfei
King of Fighters 2001
Lin
King of Fighters 2001
Mai Shiranui
King of Fighters 2001
Maxima
King of Fighters 2001
May Lee Jinju
King of Fighters 2001
Ralf Jones
King of Fighters 2001
Ramon
King of Fighters 2001
Robert Garcia
King of Fighters 2001
Ryo Sakazaki
King of Fighters 2001
Seth
King of Fighters 2001
Shingo Yabuki
King of Fighters 2001
Sie Kensou
King of Fighters 2001
Takuma Sakazaki
King of Fighters 2001
Terry Bogard
King of Fighters 2001
Vanessa
King of Fighters 2001
Whip
King of Fighters 2001
Yuri Sakazaki
King of Fighters 2001
Zero
King of Fighters 2002
Andy Bogard
King of Fighters 2002
Angel
King of Fighters 2002
Athena Asamiya
King of Fighters 2002
Benimaru Nikaido
King of Fighters 2002
Billy Kane
King of Fighters 2002
Blue Mary
King of Fighters 2002
Chang Koehan
King of Fighters 2002
Chin Gentsai
King of Fighters 2002
Choi Bounge
King of Fighters 2002
Chris
King of Fighters 2002
Clark Still
King of Fighters 2002
Geese Howard
King of Fighters 2002
Goenitz
King of Fighters 2002
Goro Daimon
King of Fighters 2002
Iori Yagami
King of Fighters 2002
Joe Higashi
King of Fighters 2002
K'
King of Fighters 2002
K9999
King of Fighters 2002
Kim Kaphwan
King of Fighters 2002
King
King of Fighters 2002
Kula Diamond
King of Fighters 2002
Kusanagi
King of Fighters 2002
Kyo Kusanagi
King of Fighters 2002
Leona Heidern
King of Fighters 2002
Mai Shiranui
King of Fighters 2002
Mature
King of Fighters 2002
Maxima
King of Fighters 2002
May Lee Jinju
King of Fighters 2002
Omega Rugal
King of Fighters 2002
Orochi Iori
King of Fighters 2002
Ralf Jones
King of Fighters 2002
Ramon
King of Fighters 2002
Robert Garcia
King of Fighters 2002
Ryo Sakazaki
King of Fighters 2002
Ryuji Yamazaki
King of Fighters 2002
Seth
King of Fighters 2002
Shermie
King of Fighters 2002
Shingo Yabuki
King of Fighters 2002
Sie Kensou
King of Fighters 2002
Sound Effects
King of Fighters 2002
Takuma Sakazaki
King of Fighters 2002
Terry Bogard
King of Fighters 2002
Vanessa
King of Fighters 2002
Vice
King of Fighters 2002
Whip
King of Fighters 2002
Yashiro Nanakase
King of Fighters 2002
Yuri Sakazaki
Q-Ball Billiards Master
Sound Effects
The Simpsons Game
Gameplay
The Simpsons Game
Unused Voices
PSP Sounds: 18
Hakuoki: Demon of the Fleeting Blossom
All Voices (01 / 11)
Hakuoki: Demon of the Fleeting Blossom
All Voices (02 / 11)
Hakuoki: Demon of the Fleeting Blossom
All Voices (03 / 11)
Hakuoki: Demon of the Fleeting Blossom
All Voices (04 / 11)
Hakuoki: Demon of the Fleeting Blossom
All Voices (05 / 11)
Hakuoki: Demon of the Fleeting Blossom
All Voices (06 / 11)
Hakuoki: Demon of the Fleeting Blossom
All Voices (07 / 11)
Hakuoki: Demon of the Fleeting Blossom
All Voices (08 / 11)
Hakuoki: Demon of the Fleeting Blossom
All Voices (09 / 11)
Hakuoki: Demon of the Fleeting Blossom
All Voices (10 / 11)
Hakuoki: Demon of the Fleeting Blossom
All Voices (11 / 11)
Hakuoki: Demon of the Fleeting Blossom
Sound Effects
Hakuouki Yuugiroku (Japan)
All Voices (1 / 4)
Hakuouki Yuugiroku (Japan)
All Voices (2 / 4)
Hakuouki Yuugiroku (Japan)
All Voices (3 / 4)
Hakuouki Yuugiroku (Japan)
All Voices (4 / 4)
Mega Man: Maverick Hunter X
Sound Effects
Mega Man: Maverick Hunter X
Voices
Wii Sounds: 32
Nicktoons: Attack of the Toybots
Ballerina
Nicktoons: Attack of the Toybots
Big Tin Robot
Nicktoons: Attack of the Toybots
Common
Nicktoons: Attack of the Toybots
Cosmo
Nicktoons: Attack of the Toybots
Danny Phantom
Nicktoons: Attack of the Toybots
Factory Bot
Nicktoons: Attack of the Toybots
GIR
Nicktoons: Attack of the Toybots
Jenny "XJ-9" Wakeman
Nicktoons: Attack of the Toybots
Jimmy Neutron
Nicktoons: Attack of the Toybots
Levels
Nicktoons: Attack of the Toybots
Magic Block
Nicktoons: Attack of the Toybots
Mr. Huggles
Nicktoons: Attack of the Toybots
Patrick Star
Nicktoons: Attack of the Toybots
Rocko Wallaby
Nicktoons: Attack of the Toybots
Samantha Manson
Nicktoons: Attack of the Toybots
Spinny Top
Nicktoons: Attack of the Toybots
Spongebob Squarepants
Nicktoons: Attack of the Toybots
Spring Bunny
Nicktoons: Attack of the Toybots
Stimpy J. Cat
Nicktoons: Attack of the Toybots
Stun Bunny
Nicktoons: Attack of the Toybots
Tak
Nicktoons: Attack of the Toybots
Timmy Turner
Nicktoons: Attack of the Toybots
Tin Robot
Nicktoons: Attack of the Toybots
Toy Danny
Nicktoons: Attack of the Toybots
Toy Jimmy
Nicktoons: Attack of the Toybots
Toy Sam
Nicktoons: Attack of the Toybots
Toy Sponge
Nicktoons: Attack of the Toybots
Toy Tak
Nicktoons: Attack of the Toybots
Toy Timmy
Nicktoons: Attack of the Toybots
Wanda
Nicktoons: Attack of the Toybots
Wheely Truck
Nicktoons: Attack of the Toybots
Windup Botimal
Xbox Sounds: 2
Bass Pro Shops: Trophy Bass 2007
Announcer
Bass Pro Shops: Trophy Bass 2007
Sound Effects
Xbox 360 Sounds: 325 (6 hidden)
Feeding Frenzy
Everything
Forza Horizon
Ali Howard
Forza Horizon
Ali Howard
Forza Horizon
Ali Howard
Forza Horizon
Ali Howard
Forza Horizon
Ali Howard
Forza Horizon
Ali Howard
Forza Horizon
Alice Hart
Forza Horizon
Alice Hart
Forza Horizon
Alice Hart
Forza Horizon
Alice Hart
Forza Horizon
Alice Hart
Forza Horizon
Alice Hart
Forza Horizon
Autoshow
Forza Horizon
Collisions
Forza Horizon
Dak
Forza Horizon
Dak
Forza Horizon
Dak
Forza Horizon
Dak
Forza Horizon
Dak
Forza Horizon
Dak
Forza Horizon
Dan Haglund
Forza Horizon
Dan Haglund
Forza Horizon
Dan Haglund
Forza Horizon
Dan Haglund
Forza Horizon
Dan Haglund
Forza Horizon
Dan Haglund
Forza Horizon
Darius Flynt
Forza Horizon
Darius Flynt
Forza Horizon
Darius Flynt
Forza Horizon
Darius Flynt
Forza Horizon
Darius Flynt
Forza Horizon
Darius Flynt
Forza Horizon
Duke Maguire
Forza Horizon
Duke Maguire
Forza Horizon
Duke Maguire
Forza Horizon
Duke Maguire
Forza Horizon
Duke Maguire
Forza Horizon
Duke Maguire
Forza Horizon
Engines (1 / 9)
Forza Horizon
Engines (2 / 9)
Forza Horizon
Engines (3 / 9)
Forza Horizon
Engines (4 / 9)
Forza Horizon
Engines (5 / 9)
Forza Horizon
Engines (6 / 9)
Forza Horizon
Engines (7 / 9)
Forza Horizon
Engines (8 / 9)
Forza Horizon
Engines (9 / 9)
Forza Horizon
Festival
Forza Horizon
Festival
Forza Horizon
Festival
Forza Horizon
Festival
Forza Horizon
Festival
Forza Horizon
Festival
Forza Horizon
Festival
Forza Horizon
General
Forza Horizon
Hailey Harper
Forza Horizon
Hailey Harper
Forza Horizon
Hailey Harper
Forza Horizon
Hailey Harper
Forza Horizon
Hailey Harper
Forza Horizon
Hailey Harper
Forza Horizon
Holly Cruz
Forza Horizon
Holly Cruz
Forza Horizon
Holly Cruz
Forza Horizon
Holly Cruz
Forza Horizon
Holly Cruz
Forza Horizon
Holly Cruz
Forza Horizon
Horns
Forza Horizon
Idents
Forza Horizon
Idents
Forza Horizon
Idents
Forza Horizon
Idents
Forza Horizon
Idents
Forza Horizon
Idents
Forza Horizon
Interface (1 / 2)
Forza Horizon
Interface (2 / 2)
Forza Horizon
Interviews
Forza Horizon
Interviews
Forza Horizon
Interviews
Forza Horizon
Interviews
Forza Horizon
Interviews
Forza Horizon
Interviews
Forza Horizon
Marko Baran
Forza Horizon
Marko Baran
Forza Horizon
Marko Baran
Forza Horizon
Marko Baran
Forza Horizon
Marko Baran
Forza Horizon
Marko Baran
Forza Horizon
Miscellaneous
Forza Horizon
Opening Sequences
Forza Horizon
Opening Sequences
Forza Horizon
Opening Sequences
Forza Horizon
Opening Sequences
Forza Horizon
Opening Sequences
Forza Horizon
Opening Sequences
Forza Horizon
Paintshop
Forza Horizon
Ramona Cravache
Forza Horizon
Ramona Cravache
Forza Horizon
Ramona Cravache
Forza Horizon
Ramona Cravache
Forza Horizon
Ramona Cravache
Forza Horizon
Ramona Cravache
Forza Horizon
Satellite Navigator
Forza Horizon
Satellite Navigator
Forza Horizon
Satellite Navigator
Forza Horizon
Satellite Navigator
Forza Horizon
Satellite Navigator
Forza Horizon
Satellite Navigator
Forza Horizon
Scott Tyler
Forza Horizon
Scott Tyler
Forza Horizon
Scott Tyler
Forza Horizon
Scott Tyler
Forza Horizon
Scott Tyler
Forza Horizon
Scott Tyler
Forza Horizon
Superchargers
Forza Horizon
Tires
Forza Horizon
Track Announcer
Forza Horizon
Transmissions
Forza Horizon
Turbos
Forza Horizon
Workshop
Forza Horizon
Zaki Malik
Forza Horizon
Zaki Malik
Forza Horizon
Zaki Malik
Forza Horizon
Zaki Malik
Forza Horizon
Zaki Malik
Forza Horizon
Zaki Malik
Forza Motorsport 2
Ambience
Forza Motorsport 2
Collisions
Forza Motorsport 2
Engines (01 / 13)
Forza Motorsport 2
Engines (02 / 13)
Forza Motorsport 2
Engines (03 / 13)
Forza Motorsport 2
Engines (04 / 13)
Forza Motorsport 2
Engines (05 / 13)
Forza Motorsport 2
Engines (06 / 13)
Forza Motorsport 2
Engines (07 / 13)
Forza Motorsport 2
Engines (08 / 13)
Forza Motorsport 2
Engines (09 / 13)
Forza Motorsport 2
Engines (10 / 13)
Forza Motorsport 2
Engines (11 / 13)
Forza Motorsport 2
Engines (12 / 13)
Forza Motorsport 2
Engines (13 / 13)
Forza Motorsport 2
Interface
Forza Motorsport 2
Miscellaneous
Forza Motorsport 2
Superchargers
Forza Motorsport 2
Tires
Forza Motorsport 2
Transmissions
Forza Motorsport 2
Turbos
The Maw
Everything (1 / 2)
The Maw
Everything (2 / 2)
The Simpsons Game
Alien #1
The Simpsons Game
Alien #2
The Simpsons Game
Announcer - EA
The Simpsons Game
Announcer - Frenchman
The Simpsons Game
Announcer - Game
The Simpsons Game
Announcer - Heaven
The Simpsons Game
Announcer - Museum
The Simpsons Game
Beardsley, Jasper
The Simpsons Game
Blue-haired Lawyer
The Simpsons Game
Borton, Wendell
The Simpsons Game
Bouvier dragon
The Simpsons Game
Bouvier, Patty
The Simpsons Game
Bouvier, Selma
The Simpsons Game
Brockman, Kent
The Simpsons Game
Bumblebee Man
The Simpsons Game
Burns, Montgomery
The Simpsons Game
Carlson, Carl
The Simpsons Game
César
The Simpsons Game
Chalmers, Gary
The Simpsons Game
Charlie
The Simpsons Game
Chocolate Rabbit
The Simpsons Game
Chocolate Rabbit, White
The Simpsons Game
Clark, Lewis
The Simpsons Game
Comic Book Guy
The Simpsons Game
Comic Book Guy (Dirt sumo)
The Simpsons Game
Comic Book Guy (Fire sumo)
The Simpsons Game
Comic Book Guy (Ice sumo)
The Simpsons Game
Comic Book Guy (Sky sumo)
The Simpsons Game
Dig Dug
The Simpsons Game
Disco Stu
The Simpsons Game
Dolphin
The Simpsons Game
Duffman
The Simpsons Game
Eddie
The Simpsons Game
Flanders, Ned
The Simpsons Game
Flanders, Rod
The Simpsons Game
Flanders, Rod (elf)
The Simpsons Game
Flanders, Todd
The Simpsons Game
Flanders, Todd (elf)
The Simpsons Game
Footballer
The Simpsons Game
Franklin, Benjamin
The Simpsons Game
Frink, Jonathan
The Simpsons Game
Game Hub
The Simpsons Game
Gate
The Simpsons Game
God
The Simpsons Game
Groening, Matt
The Simpsons Game
Gumble, Barney
The Simpsons Game
Gunderson, Gil
The Simpsons Game
Hibbert, Bernice
The Simpsons Game
Hibbert, Julius
The Simpsons Game
Itchy
The Simpsons Game
Itchy (pimp)
The Simpsons Game
Jailbird, Snake
The Simpsons Game
Janey
The Simpsons Game
Jones, Jimbo
The Simpsons Game
Koopa Troopa
The Simpsons Game
Krabappel, Edna
The Simpsons Game
Krusty the Clown
The Simpsons Game
Krusty the Clown (doll)
The Simpsons Game
Lard Lad
The Simpsons Game
Largo, Dewey
The Simpsons Game
Larry
The Simpsons Game
Legs
The Simpsons Game
Leonard, Lenny
The Simpsons Game
Level 02 - Bartman Begins
The Simpsons Game
Level 02 - Bartman Begins
The Simpsons Game
Level 03 - Around the World in 80 Bites
The Simpsons Game
Level 03 - Around the World in 80 Bites
The Simpsons Game
Level 04 - Lisa the Tree Hugger
The Simpsons Game
Level 04 - Lisa the Tree Hugger
The Simpsons Game
Level 05 - Mob Rules
The Simpsons Game
Level 05 - Mob Rules
The Simpsons Game
Level 06 - Enter the Cheatrix
The Simpsons Game
Level 06 - Enter the Cheatrix (1 / 2)
The Simpsons Game
Level 06 - Enter the Cheatrix (2 / 2)
The Simpsons Game
Level 07 - The Day of the Dolphin
The Simpsons Game
Level 08 - Shadow of the Colossal Donut
The Simpsons Game
Level 08 - Shadow of the Colossal Donut
The Simpsons Game
Level 09 - Invasion of the Yokel-Snatchers
The Simpsons Game
Level 09 - Invasion of the Yokel-Snatchers
The Simpsons Game
Level 10 - Bargain Bin
The Simpsons Game
Level 11 - NeverQuest
The Simpsons Game
Level 11 - NeverQuest
The Simpsons Game
Level 12 - Grand Theft Scratchy
The Simpsons Game
Level 12 - Grand Theft Scratchy (1 / 2)
The Simpsons Game
Level 12 - Grand Theft Scratchy (2 / 2)
The Simpsons Game
Level 13 - Medal of Homer
The Simpsons Game
Level 13 - Medal of Homer
The Simpsons Game
Level 14 - Big Super Happy Fun Fun Game
The Simpsons Game
Level 14 - Big Super Happy Fun Fun Game (1 / 2)
The Simpsons Game
Level 14 - Big Super Happy Fun Fun Game (2 / 2)
The Simpsons Game
Level 15 - Five Characters in Search of an Author
The Simpsons Game
Level 15 - Five Characters in Search of an Author
The Simpsons Game
Level 16 - Game Over
The Simpsons Game
Level 16 - Game Over
The Simpsons Game
Logger #1
The Simpsons Game
Logger #2
The Simpsons Game
Lou
The Simpsons Game
Louie
The Simpsons Game
Lovejoy, Timothy
The Simpsons Game
Mackleberry, Sherri
The Simpsons Game
Mackleberry, Terri
The Simpsons Game
Mann, Otto
The Simpsons Game
Mann, Otto (ghost)
The Simpsons Game
Mario
The Simpsons Game
Moleman, Hans
The Simpsons Game
Muntz, Nelson
The Simpsons Game
Museum information
The Simpsons Game
Museum miscellaneous
The Simpsons Game
Nahasapeemapetilon, Apu
The Simpsons Game
Nahasapeemapetilon, Manjula
The Simpsons Game
Old Jewish Man
The Simpsons Game
Poochie
The Simpsons Game
Prince, Martin
The Simpsons Game
Prince, Martin, Sr.
The Simpsons Game
Quimby, Joe
The Simpsons Game
Raphael
The Simpsons Game
Raphael (museum guard)
The Simpsons Game
Rich Texan
The Simpsons Game
Riot police
The Simpsons Game
Risotto, Luigi
The Simpsons Game
Riviera, Nick
The Simpsons Game
Rodríguez, Bender
The Simpsons Game
Ryu
The Simpsons Game
Sam
The Simpsons Game
Scratchy
The Simpsons Game
Scratchy (prostitute)
The Simpsons Game
Sea Captain
The Simpsons Game
Shakespeare, William
The Simpsons Game
Sideshow Mel
The Simpsons Game
Simpson, Abraham
The Simpsons Game
Simpson, Bart
The Simpsons Game
Simpson, Bart (8-bit)
The Simpsons Game
Simpson, Homer
The Simpsons Game
Simpson, Homer (8-bit)
The Simpsons Game
Simpson, Lisa
The Simpsons Game
Simpson, Lisa (8-bit)
The Simpsons Game
Simpson, Marge
The Simpsons Game
Simpson, Marge (8-bit)
The Simpsons Game
Skinner, Agnes
The Simpsons Game
Skinner, Seymour
The Simpsons Game
Smithers, Waylon
The Simpsons Game
Snorky
The Simpsons Game
Snyder, Roy
The Simpsons Game
Sonic the Hedgehog
The Simpsons Game
Sparkle, Mr.
The Simpsons Game
Springfield indoors
The Simpsons Game
Springfield outdoors
The Simpsons Game
Spuckler daughter(?)
The Simpsons Game
Spuckler son(?)
The Simpsons Game
Spuckler, Brandine
The Simpsons Game
Spuckler, Cletus
The Simpsons Game
Squeaky-voiced teen
The Simpsons Game
Starbeam, Dolph
The Simpsons Game
Szyslak, Moe
The Simpsons Game
Szyslak, Moe (orc)
The Simpsons Game
Ugolín
The Simpsons Game
Unnamed French woman
The Simpsons Game
Van Houten, Kirk
The Simpsons Game
Van Houten, Milhouse
The Simpsons Game
Van Houten, Milhouse (Japanese king)
The Simpsons Game
Wiggum, Clancy
The Simpsons Game
Wiggum, Ralph
The Simpsons Game
Wiggum, Sarah
The Simpsons Game
Willie, Groundskeeper
The Simpsons Game
Wolfcastle, Rainier
The Simpsons Game
Wright, Will
The Simpsons Game
Zoidberg, John
The Simpsons Game
Zörker, Üter
The Simpsons Game
Zzyzwicz, Kearney