It'd be so empty without these.

(0)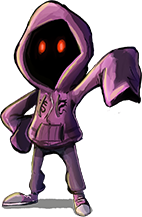 Hi kids and tykes, do you like sounds and jingles
Do you want to see an update that gives you the tingles?
Do you want to click icons, hear things, and browse some video games?
Do you want to blast off again like Jessie and Meowth and James?
Well you can't, there's no Pokemon, but there might be something better
More rips have been added found by the click of a letter
"So there's good stuff here, Shade? I'll sit back and watch"
You mean listen fool, to the Bulletstorm and Overwatch
Megadimension and Superdimension Neptune
Thrillville, Melty Blood, and Danganronpa 2
Street Fighter, Man-of-Spider, Cry of Fear, King of Fighters
Mario Odyssey, Eragon, other stuff wee
STAY CHILL