It's beginning to sound a lot like Christmas!

(0)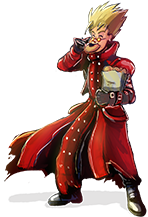 Hello everyone! The Christmas season is upon us and I'm here to bring you this month's sound update! I know it's a little later in the day than usual but you have all month to check it out so it's not the end of the world. And you may very well need all month to look at all of it as we have almost 1,700 sounds in this update!
I honestly don't even know where to start. There's Rhythm Heaven Megamix, Luigi's Mansion Arcade, the latest Mario & Sonic game, and an appearance from one of my favorite childhood characters, Putt-Putt! Of course, there's way,
way
more than that so give it all a look (or really, a listen), enjoy, and have a wonderful weekend!
Before I go, I also want to quickly point out something that you've likely already noticed but I enjoy it so be sure to take in the Christmas theme for the sites and forum while it's here for the month of December! I plan to add some more holidays in for the future once we have our newer skinning system completely ironed out. :)
3DS Sounds: 101
Fun! Fun! Minigolf TOUCH!
Announcer (Female)
Fun! Fun! Minigolf TOUCH!
Announcer (Male)
Fun! Fun! Minigolf TOUCH!
Crowd
Fun! Fun! Minigolf TOUCH!
Menu
Fun! Fun! Minigolf TOUCH!
Other Sound Effects
Mario Party: The Top 100
Luigi
Pac-Man and the Ghostly Adventures
Blinky
Pac-Man and the Ghostly Adventures
Clyde
Pac-Man and the Ghostly Adventures
Inky
Pac-Man and the Ghostly Adventures
Pac-Man
Pac-Man and the Ghostly Adventures
Pinky
Pac-Man and the Ghostly Adventures
Sound Effects
Pac-Man and the Ghostly Adventures 2
Blinky
Pac-Man and the Ghostly Adventures 2
Clyde
Pac-Man and the Ghostly Adventures 2
Inky
Pac-Man and the Ghostly Adventures 2
Pac-Man
Pac-Man and the Ghostly Adventures 2
Pinky
Rhythm Heaven Megamix
Air Rally (1 & 2)
Rhythm Heaven Megamix
Animal Acrobat & Jungle Gymnast
Rhythm Heaven Megamix
Big Rock Finish
Rhythm Heaven Megamix
Blue Bear
Rhythm Heaven Megamix
Blue Birds
Rhythm Heaven Megamix
Board Meeting
Rhythm Heaven Megamix
Bossa Nova
Rhythm Heaven Megamix
Bouncy Road
Rhythm Heaven Megamix
Built to Scale
Rhythm Heaven Megamix
Bunny Hop
Rhythm Heaven Megamix
Cafe Sounds
Rhythm Heaven Megamix
Catch of the Day
Rhythm Heaven Megamix
Catchy Tune (1 & 2)
Rhythm Heaven Megamix
Challenge Sounds (Part 1)
Rhythm Heaven Megamix
Challenge Sounds (Part 2)
Rhythm Heaven Megamix
Challenge Sounds (Part 3)
Rhythm Heaven Megamix
Challenge Sounds (Part 4)
Rhythm Heaven Megamix
Challenge Sounds (Part 5)
Rhythm Heaven Megamix
Charging Chicken
Rhythm Heaven Megamix
Cheer Readers
Rhythm Heaven Megamix
Clap Trap
Rhythm Heaven Megamix
The Clappy Trio 1, 2 & The Snappy Trio
Rhythm Heaven Megamix
Coin Toss
Rhythm Heaven Megamix
Common Sound Effects & Voices
Rhythm Heaven Megamix
The Dazzles
Rhythm Heaven Megamix
Dog Ninja
Rhythm Heaven Megamix
Double Date
Rhythm Heaven Megamix
Drum Lesson
Rhythm Heaven Megamix
Drum Lesson (Final Remix)
Rhythm Heaven Megamix
Endless Game Sounds
Rhythm Heaven Megamix
Exhibition Match
Rhythm Heaven Megamix
Fan Club (1 & 2)
Rhythm Heaven Megamix
Figure Fighter (1, 2 & 3)
Rhythm Heaven Megamix
Figure Fighter (Duel)
Rhythm Heaven Megamix
Fillbots (1 & 2)
Rhythm Heaven Megamix
First Contact & Second Contact
Rhythm Heaven Megamix
Flipper-Flop (1 & 2)
Rhythm Heaven Megamix
Flock Step
Rhythm Heaven Megamix
Fork Lifter
Rhythm Heaven Megamix
Freeze Frame
Rhythm Heaven Megamix
Frog Hop & Jumpin' Jazz
Rhythm Heaven Megamix
Fruit Basket (1 & 2)
Rhythm Heaven Megamix
Glee Club (1 & 2)
Rhythm Heaven Megamix
Goat Pachinko
Rhythm Heaven Megamix
Hole in One (1 & 2)
Rhythm Heaven Megamix
Karate Man (All Variations)
Rhythm Heaven Megamix
Kitties!
Rhythm Heaven Megamix
Launch Party
Rhythm Heaven Megamix
Lockstep
Rhythm Heaven Megamix
Love Rap
Rhythm Heaven Megamix
LumBEARjack (1 & 2)
Rhythm Heaven Megamix
Map Sounds
Rhythm Heaven Megamix
Marching Orders
Rhythm Heaven Megamix
Micro-Row (1 & 2)
Rhythm Heaven Megamix
Monkey Watch
Rhythm Heaven Megamix
Munchy Monk
Rhythm Heaven Megamix
Night Walk
Rhythm Heaven Megamix
Ninja Bodyguard
Rhythm Heaven Megamix
Packing Pests
Rhythm Heaven Megamix
Pajama Party
Rhythm Heaven Megamix
Perfect Campaign Sounds
Rhythm Heaven Megamix
Power Caligraphy
Rhythm Heaven Megamix
Quiz Show
Rhythm Heaven Megamix
Rat Race
Rhythm Heaven Megamix
Results Sounds
Rhythm Heaven Megamix
Rhythm Rally 1, 2 & Cosmic Rhythm Rally
Rhythm Heaven Megamix
Rhythm Tweezers (1 & 2)
Rhythm Heaven Megamix
Ringside
Rhythm Heaven Megamix
Samurai Slice
Rhythm Heaven Megamix
Screwbot Factory
Rhythm Heaven Megamix
See-Saw
Rhythm Heaven Megamix
Shoot-'Em-Up (1 & 2)
Rhythm Heaven Megamix
Sick Beats
Rhythm Heaven Megamix
Sneaky Spirits (1 & 2)
Rhythm Heaven Megamix
Space Dance & Cosmic Dance
Rhythm Heaven Megamix
Spaceball
Rhythm Heaven Megamix
Story Mode Cutscene & Location Sounds
Rhythm Heaven Megamix
Streetpass Battle Sounds
Rhythm Heaven Megamix
Sumo Brothers
Rhythm Heaven Megamix
Super Samurai Slice (1 & 2)
Rhythm Heaven Megamix
Tangotronic 3000
Rhythm Heaven Megamix
Tap Trial (1 & 2)
Rhythm Heaven Megamix
Tongue Lashing
Rhythm Heaven Megamix
Working Dough (1 & 2)
Arcade Sounds: 33
Luigi's Mansion Arcade
Ambience
Luigi's Mansion Arcade
Bats
Luigi's Mansion Arcade
Beetles
Luigi's Mansion Arcade
Common Ghosts
Luigi's Mansion Arcade
Creeper
Luigi's Mansion Arcade
Crows
Luigi's Mansion Arcade
Flytraps
Luigi's Mansion Arcade
Frogs
Luigi's Mansion Arcade
Fuzzballs
Luigi's Mansion Arcade
General Sound Effects
Luigi's Mansion Arcade
Gobber
Luigi's Mansion Arcade
King Boo
Luigi's Mansion Arcade
Luigi
Luigi's Mansion Arcade
Luigi
Luigi's Mansion Arcade
Mice
Luigi's Mansion Arcade
Poltergeist
Luigi's Mansion Arcade
Professor E. Gadd
Luigi's Mansion Arcade
Props
Luigi's Mansion Arcade
Slammer
Luigi's Mansion Arcade
Sneaker
Luigi's Mansion Arcade
Spiders
Luigi's Mansion Arcade
The Three Sisters
Luigi's Mansion Arcade
Vacuum
Star Wars: Battle Pod
Death Star II
Star Wars: Battle Pod
Endor
Star Wars: Battle Pod
Global
Star Wars: Battle Pod
Hoth
Star Wars: Battle Pod
System Voice (Chinese)
Star Wars: Battle Pod
System Voice (English)
Star Wars: Battle Pod
System Voice (Japanese)
Star Wars: Battle Pod
Vader's Revenge
Star Wars: Battle Pod
Yavin
Super Gem Fighter: Mini Mix / Pocket Fighter
Sound Effects
CD-i Sounds: 3
Link: The Faces of Evil
Characters (Dutch)
Zelda: The Wand of Gamelon
Characters (Dutch)
Zelda: The Wand of Gamelon
Characters (German)
Dreamcast Sounds: 1
Tony Hawk's Pro Skater
Everything
DS / DSi Sounds: 6
Drawn to Life: Spongebob Squarepants Edition
Everything
DS / DSi Browser
Sound Effects
DSi Shop
Everything
Flipnote Studio
Sound Effects
Nintendo Wi-Fi Connection Setup
Everything
PictoChat
Everything
GameCube Sounds: 51
Disney's Magical Mirror Starring Mickey Mouse
The Ghost
Naruto: Clash of Ninja
Haku
Naruto: Clash of Ninja
Iruka Umino
Naruto: Clash of Ninja
Kakashi Hatake
Naruto: Clash of Ninja
Kakashi Hatake (Sharingan)
Naruto: Clash of Ninja
Naruto Uzumaki
Naruto: Clash of Ninja
Naruto Uzumaki (Nine-Tails)
Naruto: Clash of Ninja
Rock Lee
Naruto: Clash of Ninja
Sakura Haruno
Naruto: Clash of Ninja
Sasuke Uchiha
Naruto: Clash of Ninja
Zabuza
Naruto: Clash of Ninja 2
Akamaru
Naruto: Clash of Ninja 2
Crow
Naruto: Clash of Ninja 2
Gaara
Naruto: Clash of Ninja 2
Haku
Naruto: Clash of Ninja 2
Hinata Hyuga
Naruto: Clash of Ninja 2
Ino Yamanaka
Naruto: Clash of Ninja 2
Iruka Umino
Naruto: Clash of Ninja 2
Kakashi Hatake
Naruto: Clash of Ninja 2
Kankuro
Naruto: Clash of Ninja 2
Kiba Inuzuka
Naruto: Clash of Ninja 2
Might Guy
Naruto: Clash of Ninja 2
Mizuki
Naruto: Clash of Ninja 2
Naruto Uzumaki
Naruto: Clash of Ninja 2
Naruto Uzumaki (Nine-Tails)
Naruto: Clash of Ninja 2
Neji Hyuga
Naruto: Clash of Ninja 2
Oboro
Naruto: Clash of Ninja 2
Orochimaru
Naruto: Clash of Ninja 2
Rock Lee
Naruto: Clash of Ninja 2
Sakura Haruno
Naruto: Clash of Ninja 2
Sasuke Uchiha
Naruto: Clash of Ninja 2
Shikamaru Nara
Naruto: Clash of Ninja 2
Zabuza Momochi
Rocket Power: Beach Bandits
Conroy Blanc
Rocket Power: Beach Bandits
Cyrax
Rocket Power: Beach Bandits
Eddie Valentine
Rocket Power: Beach Bandits
Eric Golem Jr.
Rocket Power: Beach Bandits
Eric Golem Sr.
Rocket Power: Beach Bandits
Lars Rodriguez
Rocket Power: Beach Bandits
Miscellaneous
Rocket Power: Beach Bandits
Officer Shirley
Rocket Power: Beach Bandits
Oliver
Rocket Power: Beach Bandits
Otto Rocket
Rocket Power: Beach Bandits
Pi Piston
Rocket Power: Beach Bandits
Raymundo Rocket
Rocket Power: Beach Bandits
Reggie Rocket
Rocket Power: Beach Bandits
Robot Sergeant
Rocket Power: Beach Bandits
Sammy Dullard
Rocket Power: Beach Bandits
Tito Makani
Rocket Power: Beach Bandits
Tutorial Instructor
Rocket Power: Beach Bandits
Twister Rodriguez
Mobile Sounds: 50
Cartoon Network Plasma Pop
Bears
Cartoon Network Plasma Pop
Beast Boy
Cartoon Network Plasma Pop
Craig
Cartoon Network Plasma Pop
Darwin
Cartoon Network Plasma Pop
Enid
Cartoon Network Plasma Pop
Garnet
Cartoon Network Plasma Pop
Gumball
Cartoon Network Plasma Pop
Heatblast
Cartoon Network Plasma Pop
K.O.
Cartoon Network Plasma Pop
Raven
Cartoon Network Plasma Pop
Robin
Cartoon Network Plasma Pop
Sound Effects
Cartoon Network Plasma Pop
Steven
Cartoon Network Plasma Pop
Unikitty
DOOORS
Sound Effects
The King of Fighters: All Star
(Tekken) Jin Kazama
Kirara Fantasia
Agiri Goshiki
Kirara Fantasia
Akari Kuzehashi
Kirara Fantasia
Alice Cartelet
Kirara Fantasia
Aya Komichi
Kirara Fantasia
Azusa Nakano
Kirara Fantasia
Chino Kafū
Kirara Fantasia
Chiya Ujimatsu
Kirara Fantasia
Cocoa Hoto
Kirara Fantasia
Honoka Matsubara
Kirara Fantasia
Isami Ōmiya
Kirara Fantasia
Karen Kujo
Kirara Fantasia
Kurumi Ebisuzawa
Kirara Fantasia
Maya Jōga
Kirara Fantasia
Megumi Natsu
Kirara Fantasia
Megumi Sakura
Kirara Fantasia
Miki Naoki
Kirara Fantasia
Mio Akiyama
Kirara Fantasia
Ritsu Tainaka
Kirara Fantasia
Rize Tedeza
Kirara Fantasia
Sakura Karasuma
Kirara Fantasia
Sharo Kirima
Kirara Fantasia
Shinobu Ōmiya
Kirara Fantasia
Sonya
Kirara Fantasia
Tippy
Kirara Fantasia
Tsumugi Kotobuki
Kirara Fantasia
Ui Hirasawa
Kirara Fantasia
Yasuna Oribe
Kirara Fantasia
Youko Inokuma
Kirara Fantasia
Yui Hirasawa
Kirara Fantasia
Yuki Takeya
Kirara Fantasia
Yuuri Wakasa
My Singing Monsters
Psychic Island
Pokémon GO
Other Sound Effects
The Simpsons: Itchy & Scratchy Land
Everything
Nintendo Switch Sounds: 156
Crash Team Racing Nitro-Fueled
Ambience (1 / 3)
Crash Team Racing Nitro-Fueled
Cutscene Voices
Crash Team Racing Nitro-Fueled
Cutscene Voices (Arabic)
Crash Team Racing Nitro-Fueled
Cutscene Voices (French)
Crash Team Racing Nitro-Fueled
Cutscene Voices (German)
Crash Team Racing Nitro-Fueled
Cutscene Voices (Italian)
Crash Team Racing Nitro-Fueled
Cutscene Voices (Japanese)
Crash Team Racing Nitro-Fueled
Cutscene Voices (Mexican Spanish)
Crash Team Racing Nitro-Fueled
Cutscene Voices (Portuguese)
Crash Team Racing Nitro-Fueled
Cutscene Voices (Spanish)
Crash Team Racing Nitro-Fueled
EAP Sounds (1 / 2)
Crash Team Racing Nitro-Fueled
Ebenezer Von Clutch
Crash Team Racing Nitro-Fueled
Emitter Sounds (1 / 4)
Crash Team Racing Nitro-Fueled
GPI Sounds
Crash Team Racing Nitro-Fueled
Kart Sounds
Crash Team Racing Nitro-Fueled
King Chicken
Crash Team Racing Nitro-Fueled
Koala Kong
Crash Team Racing Nitro-Fueled
Level Intro Ambience
Crash Team Racing Nitro-Fueled
Miscelleaneous Sounds
Crash Team Racing Nitro-Fueled
Pasadena O'Possum
Crash Team Racing Nitro-Fueled
Podium Sounds (1 / 2)
Just Dance 2018
Sound Effects
Just Dance 2019
Sound Effects
Mario & Sonic at the Olympic Games Tokyo 2020
100M Dash
Mario & Sonic at the Olympic Games Tokyo 2020
100M Freestyle
Mario & Sonic at the Olympic Games Tokyo 2020
110M Hurdles
Mario & Sonic at the Olympic Games Tokyo 2020
2D Events
Mario & Sonic at the Olympic Games Tokyo 2020
4x100M Relay
Mario & Sonic at the Olympic Games Tokyo 2020
Amy
Mario & Sonic at the Olympic Games Tokyo 2020
Announcer (Brazilian Portuguese)
Mario & Sonic at the Olympic Games Tokyo 2020
Announcer (Dutch)
Mario & Sonic at the Olympic Games Tokyo 2020
Announcer (English)
Mario & Sonic at the Olympic Games Tokyo 2020
Announcer (French)
Mario & Sonic at the Olympic Games Tokyo 2020
Announcer (German)
Mario & Sonic at the Olympic Games Tokyo 2020
Announcer (Italian)
Mario & Sonic at the Olympic Games Tokyo 2020
Announcer (Russian)
Mario & Sonic at the Olympic Games Tokyo 2020
Announcer (Spanish)
Mario & Sonic at the Olympic Games Tokyo 2020
Announcer (Tokyo 1964) (Brazilian Portuguese)
Mario & Sonic at the Olympic Games Tokyo 2020
Announcer (Tokyo 1964) (Dutch)
Mario & Sonic at the Olympic Games Tokyo 2020
Announcer (Tokyo 1964) (English)
Mario & Sonic at the Olympic Games Tokyo 2020
Announcer (Tokyo 1964) (French)
Mario & Sonic at the Olympic Games Tokyo 2020
Announcer (Tokyo 1964) (German)
Mario & Sonic at the Olympic Games Tokyo 2020
Announcer (Tokyo 1964) (Italian)
Mario & Sonic at the Olympic Games Tokyo 2020
Announcer (Tokyo 1964) (Japanese)
Mario & Sonic at the Olympic Games Tokyo 2020
Announcer (Tokyo 1964) (Russian)
Mario & Sonic at the Olympic Games Tokyo 2020
Announcer (Tokyo 1964) (Spanish)
Mario & Sonic at the Olympic Games Tokyo 2020
Archery
Mario & Sonic at the Olympic Games Tokyo 2020
Badminton
Mario & Sonic at the Olympic Games Tokyo 2020
Birdo
Mario & Sonic at the Olympic Games Tokyo 2020
Blaze
Mario & Sonic at the Olympic Games Tokyo 2020
Boom Boom
Mario & Sonic at the Olympic Games Tokyo 2020
Bowser
Mario & Sonic at the Olympic Games Tokyo 2020
Bowser Jr.
Mario & Sonic at the Olympic Games Tokyo 2020
Boxing
Mario & Sonic at the Olympic Games Tokyo 2020
Canoe Double (C-2) 1000m
Mario & Sonic at the Olympic Games Tokyo 2020
Chao
Mario & Sonic at the Olympic Games Tokyo 2020
Cheese
Mario & Sonic at the Olympic Games Tokyo 2020
Common
Mario & Sonic at the Olympic Games Tokyo 2020
Cream
Mario & Sonic at the Olympic Games Tokyo 2020
Daisy
Mario & Sonic at the Olympic Games Tokyo 2020
Diddy Kong
Mario & Sonic at the Olympic Games Tokyo 2020
Discus Throw
Mario & Sonic at the Olympic Games Tokyo 2020
Donkey Kong
Mario & Sonic at the Olympic Games Tokyo 2020
Dr. Eggman
Mario & Sonic at the Olympic Games Tokyo 2020
Dream Events
Mario & Sonic at the Olympic Games Tokyo 2020
Egg Pawn
Mario & Sonic at the Olympic Games Tokyo 2020
Eggman Nega
Mario & Sonic at the Olympic Games Tokyo 2020
Equestrian - Jumping
Mario & Sonic at the Olympic Games Tokyo 2020
Espio
Mario & Sonic at the Olympic Games Tokyo 2020
Fencing
Mario & Sonic at the Olympic Games Tokyo 2020
Football
Mario & Sonic at the Olympic Games Tokyo 2020
Gymnastics - Floor Exercise
Mario & Sonic at the Olympic Games Tokyo 2020
Javelin Throw
Mario & Sonic at the Olympic Games Tokyo 2020
Jet
Mario & Sonic at the Olympic Games Tokyo 2020
Karate
Mario & Sonic at the Olympic Games Tokyo 2020
Knuckles
Mario & Sonic at the Olympic Games Tokyo 2020
Larry
Mario & Sonic at the Olympic Games Tokyo 2020
Ludwig
Mario & Sonic at the Olympic Games Tokyo 2020
Luigi
Mario & Sonic at the Olympic Games Tokyo 2020
Mario
Mario & Sonic at the Olympic Games Tokyo 2020
Metal Sonic
Mario & Sonic at the Olympic Games Tokyo 2020
Minigames
Mario & Sonic at the Olympic Games Tokyo 2020
Omochao
Mario & Sonic at the Olympic Games Tokyo 2020
Peach
Mario & Sonic at the Olympic Games Tokyo 2020
Rosalina
Mario & Sonic at the Olympic Games Tokyo 2020
Rouge
Mario & Sonic at the Olympic Games Tokyo 2020
Rugby Sevens
Mario & Sonic at the Olympic Games Tokyo 2020
Shadow
Mario & Sonic at the Olympic Games Tokyo 2020
Silver
Mario & Sonic at the Olympic Games Tokyo 2020
Skateboarding - Park
Mario & Sonic at the Olympic Games Tokyo 2020
Sonic
Mario & Sonic at the Olympic Games Tokyo 2020
Sport Climbing
Mario & Sonic at the Olympic Games Tokyo 2020
Story
Mario & Sonic at the Olympic Games Tokyo 2020
Surfing
Mario & Sonic at the Olympic Games Tokyo 2020
System
Mario & Sonic at the Olympic Games Tokyo 2020
Table Tennis
Mario & Sonic at the Olympic Games Tokyo 2020
Tails
Mario & Sonic at the Olympic Games Tokyo 2020
Toad
Mario & Sonic at the Olympic Games Tokyo 2020
Toadette
Mario & Sonic at the Olympic Games Tokyo 2020
Triple Jump
Mario & Sonic at the Olympic Games Tokyo 2020
Vector
Mario & Sonic at the Olympic Games Tokyo 2020
Waluigi
Mario & Sonic at the Olympic Games Tokyo 2020
Wario
Mario & Sonic at the Olympic Games Tokyo 2020
Wendy
Mario & Sonic at the Olympic Games Tokyo 2020
Yoshi
Mario & Sonic at the Olympic Games Tokyo 2020
Zavok
Mario & Sonic at the Olympic Games Tokyo 2020
Zazz
Physical Contact: 2048
Everything
Ring Fit Adventure
Ambience
Ring Fit Adventure
Dragaux
Ring Fit Adventure
Footsteps
Ring Fit Adventure
General Sound Effects
Ring Fit Adventure
Jingles
Ring Fit Adventure
Ring (Male) (English)
Splat the Fruit
Fruit
Splat the Fruit
Sound Effects
Super Mario Maker 2
Luigi (New Super Mario Bros. U)
Super Mario Maker 2
Luigi (Super Mario 3D World)
Super Mario Maker 2
Super Mario 3D World
Super Mario Maker 2
Toad (New Super Mario Bros. U)
Super Mario Maker 2
Toad (Super Mario 3D World)
Super Mario Maker 2
Toadette (New Super Mario Bros. U)
Super Mario Maker 2
Toadette (Super Mario 3D World)
Super Smash Bros. Ultimate
Announcer
Super Smash Bros. Ultimate
Announcer (Dutch)
Super Smash Bros. Ultimate
Announcer (French)
Super Smash Bros. Ultimate
Announcer (German)
Super Smash Bros. Ultimate
Announcer (Italian)
Super Smash Bros. Ultimate
Announcer (Russian)
Super Smash Bros. Ultimate
Announcer (Spanish)
Super Smash Bros. Ultimate
Crowd
Super Smash Bros. Ultimate
Crowd (Dutch)
Super Smash Bros. Ultimate
Crowd (French, UK)
Super Smash Bros. Ultimate
Crowd (French, US)
Super Smash Bros. Ultimate
Crowd (German)
Super Smash Bros. Ultimate
Crowd (Italian)
Super Smash Bros. Ultimate
Crowd (Japanese)
Super Smash Bros. Ultimate
Crowd (Korean)
Super Smash Bros. Ultimate
Crowd (Russian)
Super Smash Bros. Ultimate
Crowd (Spanish, UK)
Super Smash Bros. Ultimate
Crowd (Spanish, US)
Super Smash Bros. Ultimate
General Sounds
Super Smash Bros. Ultimate
Kirby
Super Smash Bros. Ultimate
Menu Sounds
Super Smash Bros. Ultimate
Stage Sounds (7 / 7)
Super Smash Bros. Ultimate
Terry Bogard
Touhou Kobuto V: Burst Battle
Cirno
Touhou Kobuto V: Burst Battle
Flandre Scarlet
Touhou Kobuto V: Burst Battle
Lumia
Touhou Kobuto V: Burst Battle
Marisa Krisame
Touhou Kobuto V: Burst Battle
Meiling Hong
Touhou Kobuto V: Burst Battle
Patchouli Knowledge
Touhou Kobuto V: Burst Battle
Reimu Hakurei
Touhou Kobuto V: Burst Battle
Remilia Scarlet
Touhou Kobuto V: Burst Battle
Sakuya Izayoi
Touhou Kobuto V: Burst Battle
Sound Effects
PC / Computer Sounds: 596 (1 hidden)
Anachronox
Abbot Babbit
Anachronox
Alley Goon
Anachronox
Bad Person
Anachronox
Bipidri
Anachronox
Bunnies
Anachronox
Cinematics
Anachronox
Councilman Hagen
Anachronox
Councilman Halpert
Anachronox
Crawler 1
Anachronox
Crawler 2
Anachronox
Democratus
Anachronox
Detta
Anachronox
Detta Goon
Anachronox
Detta Mech
Anachronox
Devil Slug
Anachronox
Dr. Rho Bowman
Anachronox
Drug Pusher
Anachronox
El Pinto
Anachronox
Environment
Anachronox
Events
Anachronox
Fatima Doohan
Anachronox
Fire Salamander
Anachronox
Footsteps
Anachronox
Geas Noxgad
Anachronox
Glodent Hamster
Anachronox
Glodent Rabbit
Anachronox
Glodent Sheep
Anachronox
Glodent Target
Anachronox
Glodent Weasel
Anachronox
The Goldfish
Anachronox
Golem
Anachronox
Gorian
Anachronox
Gorite
Anachronox
Grand Mysterium
Anachronox
Grumpos Matavastros
Anachronox
Hexcephalus
Anachronox
Hive Fighter
Anachronox
Hive Queen
Anachronox
Hyrax
Anachronox
Insane Mech
Anachronox
Interface
Anachronox
K'Conrad KhK
Anachronox
Kor Knight
Anachronox
Krap Bot
Anachronox
Krapton Narrator
Anachronox
Lava Frog
Anachronox
Limbus Soldier
Anachronox
Magmatos
Anachronox
Mean Mole
Anachronox
Miscellaneous
Anachronox
Mystech
Anachronox
NoxDoorlord
Anachronox
NoxGuard
Anachronox
Paco "El Puño" Estrella
Anachronox
PAL-18
Anachronox
PaxGuard
Anachronox
Pipe Mimic
Anachronox
Queen Waugee
Anachronox
Rictus
Anachronox
Robode
Anachronox
Robottack
Anachronox
Rowdy
Anachronox
Sagen-Kra
Anachronox
Sandmite
Anachronox
Santadrimagentricus
Anachronox
Sentinel
Anachronox
Skitter
Anachronox
Slug
Anachronox
Snow Snake
Anachronox
Snow Sucker
Anachronox
Stare Bear
Anachronox
Stiletto Anyway
Anachronox
Sylvester "Sly Boots" Bucelli
Anachronox
Titan
Anachronox
Vehement
Anachronox
Vehicles
Anachronox
Veneno
Anachronox
Verilent
Anachronox
Wall Clam
Anachronox
Wasp
Anachronox
Waugee
Anachronox
Wimpa
Aperture Hand Lab
Allen
Aperture Hand Lab
Boss Core
Aperture Hand Lab
Devin
Aperture Hand Lab
Friendly Frank
Assassination Classroom VR Balloon Challenge Time
Korosensei
Assassination Classroom VR Balloon Challenge Time
Ritsu
Assassination Classroom VR Balloon Challenge Time
Sound Effects
The Awesome Adventures of Captain Spirit
Charles Eriksen
The Awesome Adventures of Captain Spirit
Chris Eriksen
The Awesome Adventures of Captain Spirit
Claire Reynolds
The Awesome Adventures of Captain Spirit
Inside Ambience
The Awesome Adventures of Captain Spirit
Mantroid
The Awesome Adventures of Captain Spirit
Miscellaneous
Axis
Alarms
Axis
Boosters
Axis
Interface
Axis
Items
Axis
Weapons
Bejeweled Deluxe
Everything
BlazBlue Cross Tag Battle
System No. XX
The Devil Inside
Ambience
The Devil Inside
Angelina
The Devil Inside
Announcer
The Devil Inside
Crowd
The Devil Inside
Dave
The Devil Inside
Deva
The Devil Inside
Doors
The Devil Inside
Executioner
The Devil Inside
Foley
The Devil Inside
Footsteps
The Devil Inside
Interface
The Devil Inside
Items
The Devil Inside
Jack T. Ripper
The Devil Inside
Miscellaneous
The Devil Inside
Miscellaneous
The Devil Inside
Monsters
The Devil Inside
Night Howler
The Devil Inside
Physics
The Devil Inside
Police
The Devil Inside
Satan
The Devil Inside
Weapons
Disney Infinity 3.0
Aayla Secura
Disney Infinity 3.0
Ahsoka Tano
Disney Infinity 3.0
Anakin Skywalker
Disney Infinity 3.0
Anger
Disney Infinity 3.0
Ant-Man
Disney Infinity 3.0
Battle Droids
Disney Infinity 3.0
Ben Kenobi
Disney Infinity 3.0
Biggs Darklighter
Disney Infinity 3.0
Black Panther
Disney Infinity 3.0
Boba Fett
Disney Infinity 3.0
Butch
Disney Infinity 3.0
C-3PO
Disney Infinity 3.0
Cad Bane
Disney Infinity 3.0
Chewbacca
Disney Infinity 3.0
Clone Troopers
Disney Infinity 3.0
Darth Maul
Disney Infinity 3.0
Darth Vader
Disney Infinity 3.0
Death Watch Commando
Disney Infinity 3.0
Disgust
Disney Infinity 3.0
Ezra Bridger
Disney Infinity 3.0
Fear
Disney Infinity 3.0
Gamorrean Guards
Disney Infinity 3.0
General Grevious
Disney Infinity 3.0
Han Solo
Disney Infinity 3.0
Imperial Officers
Disney Infinity 3.0
Jabba the Hutt
Disney Infinity 3.0
Jangles the Clown
Disney Infinity 3.0
Jar Jar Binks
Disney Infinity 3.0
Jawa
Disney Infinity 3.0
Joy
Disney Infinity 3.0
Judy Hopps
Disney Infinity 3.0
K-3PO
Disney Infinity 3.0
Kanan Jarrus
Disney Infinity 3.0
Lando Calrissian
Disney Infinity 3.0
Luke Skywalker
Disney Infinity 3.0
Mace Windu
Disney Infinity 3.0
Merlin
Disney Infinity 3.0
Minnie Mouse
Disney Infinity 3.0
Mulan
Disney Infinity 3.0
Nash
Disney Infinity 3.0
Nick Wilde
Disney Infinity 3.0
Obi-Wan Kenobi
Disney Infinity 3.0
Olaf
Disney Infinity 3.0
Padmé Amidala
Disney Infinity 3.0
Princess Leia
Disney Infinity 3.0
R2-D2
Disney Infinity 3.0
Sabine Wren
Disney Infinity 3.0
Sadness
Disney Infinity 3.0
Sebulba
Disney Infinity 3.0
Spot
Disney Infinity 3.0
Stormtroopers
Disney Infinity 3.0
Ultron
Disney Infinity 3.0
Vision
Disney Infinity 3.0
Wedge Antilles
Disney Infinity 3.0
Yoda
Disney Infinity 3.0
Zeb Orrelios
DOOORS VR
Sound Effects
Eight Dragons
Sound Effects
Empire of the Ants
Ambience
Empire of the Ants
Briefings
Empire of the Ants
In-Game
Empire of the Ants
Scenarios
Empire of the Ants
Sound Effects
Empires: Dawn of the Modern World
Ambience
Empires: Dawn of the Modern World
Animals
Empires: Dawn of the Modern World
Chinese
Empires: Dawn of the Modern World
English
Empires: Dawn of the Modern World
Franks
Empires: Dawn of the Modern World
French
Empires: Dawn of the Modern World
George S. Patton
Empires: Dawn of the Modern World
Germans
Empires: Dawn of the Modern World
Interface
Empires: Dawn of the Modern World
Koreans
Empires: Dawn of the Modern World
Miscellaneous
Empires: Dawn of the Modern World
Richard the Lionheart
Empires: Dawn of the Modern World
Russians
Empires: Dawn of the Modern World
United Kingdom
Empires: Dawn of the Modern World
United States
Empires: Dawn of the Modern World
Vehicles
Empires: Dawn of the Modern World
Weapons
Empires: Dawn of the Modern World
Yi Sun-Sin
Fatty Bear's Birthday Surprise
Clown
Fatty Bear's Birthday Surprise
Fatty Bear
Fatty Bear's Birthday Surprise
Gretchen
Fatty Bear's Birthday Surprise
Kayla
Fatty Bear's Birthday Surprise
Kayla's Dad
Fatty Bear's Birthday Surprise
Matilda Rabbit
Fatty Bear's Birthday Surprise
Miscellaneous
Fatty Bear's Birthday Surprise
Mouse Clock
Fatty Bear's Birthday Surprise
Mr. Veggie Head
Fatty Bear's Birthday Surprise
Sound Effects
Freddy in Space 2
Everything
Ghost Grab 3000
Sound Effects
Ghost in the Shell: Stand Alone Complex - First Assault Online
Aramaki
Ghost in the Shell: Stand Alone Complex - First Assault Online
Aramaki
Ghost in the Shell: Stand Alone Complex - First Assault Online
Azuma
Ghost in the Shell: Stand Alone Complex - First Assault Online
Azuma
Ghost in the Shell: Stand Alone Complex - First Assault Online
Batou
Ghost in the Shell: Stand Alone Complex - First Assault Online
Batou
Ghost in the Shell: Stand Alone Complex - First Assault Online
Borma
Ghost in the Shell: Stand Alone Complex - First Assault Online
Borma
Ghost in the Shell: Stand Alone Complex - First Assault Online
Ishikawa
Ghost in the Shell: Stand Alone Complex - First Assault Online
Ishikawa
Ghost in the Shell: Stand Alone Complex - First Assault Online
Kuro
Ghost in the Shell: Stand Alone Complex - First Assault Online
Kuro
Ghost in the Shell: Stand Alone Complex - First Assault Online
Maven
Ghost in the Shell: Stand Alone Complex - First Assault Online
Maven
Ghost in the Shell: Stand Alone Complex - First Assault Online
Miscellaneous
Ghost in the Shell: Stand Alone Complex - First Assault Online
Miscellaneous
Ghost in the Shell: Stand Alone Complex - First Assault Online
Motoko
Ghost in the Shell: Stand Alone Complex - First Assault Online
Motoko
Ghost in the Shell: Stand Alone Complex - First Assault Online
Operator
Ghost in the Shell: Stand Alone Complex - First Assault Online
Operator
Ghost in the Shell: Stand Alone Complex - First Assault Online
Paz
Ghost in the Shell: Stand Alone Complex - First Assault Online
Paz
Ghost in the Shell: Stand Alone Complex - First Assault Online
Reiko
Ghost in the Shell: Stand Alone Complex - First Assault Online
Reiko
Ghost in the Shell: Stand Alone Complex - First Assault Online
Saito
Ghost in the Shell: Stand Alone Complex - First Assault Online
Saito
Ghost in the Shell: Stand Alone Complex - First Assault Online
SFX (1 / 4)
Ghost in the Shell: Stand Alone Complex - First Assault Online
SFX (2 / 4)
Ghost in the Shell: Stand Alone Complex - First Assault Online
SFX (3 / 4)
Ghost in the Shell: Stand Alone Complex - First Assault Online
SFX (4 / 4)
Ghost in the Shell: Stand Alone Complex - First Assault Online
Sitara
Ghost in the Shell: Stand Alone Complex - First Assault Online
Sitara
Ghost in the Shell: Stand Alone Complex - First Assault Online
Tachikoma
Ghost in the Shell: Stand Alone Complex - First Assault Online
Tachikoma
Ghost in the Shell: Stand Alone Complex - First Assault Online
Togusa
Ghost in the Shell: Stand Alone Complex - First Assault Online
Togusa
Hot Wheels: Mechanix
Everything
I Love You, Colonel Sanders!
Sound Effects
Letterpress
Sound Effects
Lords of Magic + Legends of Urak
Air
Lords of Magic + Legends of Urak
Air
Lords of Magic + Legends of Urak
Air
Lords of Magic + Legends of Urak
Ambience
Lords of Magic + Legends of Urak
Artifacts
Lords of Magic + Legends of Urak
Chaos
Lords of Magic + Legends of Urak
Chaos
Lords of Magic + Legends of Urak
Chaos
Lords of Magic + Legends of Urak
Death
Lords of Magic + Legends of Urak
Death
Lords of Magic + Legends of Urak
Death
Lords of Magic + Legends of Urak
Earth
Lords of Magic + Legends of Urak
Earth
Lords of Magic + Legends of Urak
Earth
Lords of Magic + Legends of Urak
Fire
Lords of Magic + Legends of Urak
Fire
Lords of Magic + Legends of Urak
Fire
Lords of Magic + Legends of Urak
General
Lords of Magic + Legends of Urak
Life
Lords of Magic + Legends of Urak
Life
Lords of Magic + Legends of Urak
Life
Lords of Magic + Legends of Urak
Narrations
Lords of Magic + Legends of Urak
Order
Lords of Magic + Legends of Urak
Order
Lords of Magic + Legends of Urak
Order
Lords of Magic + Legends of Urak
Other Sounds
Lords of Magic + Legends of Urak
Polymorphs
Lords of Magic + Legends of Urak
Water
Lords of Magic + Legends of Urak
Water
Lords of Magic + Legends of Urak
Water
Medieval
Everything
Mirror's Edge
Ambience
Mirror's Edge
Celeste Wilson
Mirror's Edge
Celeste Wilson
Mirror's Edge
Celeste Wilson
Mirror's Edge
Celeste Wilson
Mirror's Edge
Celeste Wilson
Mirror's Edge
Celeste Wilson
Mirror's Edge
Celeste Wilson
Mirror's Edge
Chopper
Mirror's Edge
Chopper
Mirror's Edge
Chopper
Mirror's Edge
Chopper
Mirror's Edge
Chopper
Mirror's Edge
Chopper
Mirror's Edge
Chopper
Mirror's Edge
Cops
Mirror's Edge
Cops
Mirror's Edge
Cops
Mirror's Edge
Cops
Mirror's Edge
Cops
Mirror's Edge
Cops
Mirror's Edge
Cops
Mirror's Edge
Cutscenes
Mirror's Edge
Dispatch
Mirror's Edge
Dispatch
Mirror's Edge
Dispatch
Mirror's Edge
Dispatch
Mirror's Edge
Dispatch
Mirror's Edge
Dispatch
Mirror's Edge
Dispatch
Mirror's Edge
Effects
Mirror's Edge
Faith Conners
Mirror's Edge
Faith Conners
Mirror's Edge
Faith Conners
Mirror's Edge
Faith Conners
Mirror's Edge
Faith Conners
Mirror's Edge
Faith Conners
Mirror's Edge
Faith Conners
Mirror's Edge
Foley
Mirror's Edge
Jacknife
Mirror's Edge
Jacknife
Mirror's Edge
Jacknife
Mirror's Edge
Jacknife
Mirror's Edge
Jacknife
Mirror's Edge
Jacknife
Mirror's Edge
Jacknife
Mirror's Edge
Kate Conners
Mirror's Edge
Kate Conners
Mirror's Edge
Kate Conners
Mirror's Edge
Kate Conners
Mirror's Edge
Kate Conners
Mirror's Edge
Kate Conners
Mirror's Edge
Kate Conners
Mirror's Edge
Mercury
Mirror's Edge
Mercury
Mirror's Edge
Mercury
Mirror's Edge
Mercury
Mirror's Edge
Mercury
Mirror's Edge
Mercury
Mirror's Edge
Mercury
Mirror's Edge
Miller
Mirror's Edge
Miller
Mirror's Edge
Miller
Mirror's Edge
Miller
Mirror's Edge
Miller
Mirror's Edge
Miller
Mirror's Edge
Miller
Mirror's Edge
Miscellaneous
Mirror's Edge
Miscellaneous
Mirror's Edge
Miscellaneous
Mirror's Edge
Miscellaneous
Mirror's Edge
Miscellaneous
Mirror's Edge
Miscellaneous
Mirror's Edge
Miscellaneous
Mirror's Edge
Miscellaneous
Mirror's Edge
Movers
Mirror's Edge
Props
Mirror's Edge
Radio
Mirror's Edge
Steps
Mirror's Edge
SWAT
Mirror's Edge
Travis "Ropeburn" Burfield
Mirror's Edge
Vehicles
Mirror's Edge
Weapons
Nickelodeon Basketball Stars 2
Captain Man
Nickelodeon Basketball Stars 2
Donatello
Nickelodeon Basketball Stars 2
Fee
Nickelodeon Basketball Stars 2
Foo
Nickelodeon Basketball Stars 2
Kid Danger
Nickelodeon Basketball Stars 2
Leonardo
Nickelodeon Basketball Stars 2
Lincoln Loud
Nickelodeon Basketball Stars 2
Lynn Loud Jr.
Nickelodeon Basketball Stars 2
Michelangelo
Nickelodeon Basketball Stars 2
Patrick Star
Nickelodeon Basketball Stars 2
Pink Power Ranger
Nickelodeon Basketball Stars 2
Raphael
Nickelodeon Basketball Stars 2
Red Power Ranger
Nickelodeon Basketball Stars 2
Spongebob Squarepants
Nickelodeon Football Stars 2
Chloe Carmichael
Nickelodeon Football Stars 2
Goat
Nickelodeon Football Stars 2
Leonardo
Nickelodeon Football Stars 2
Patrick Star
Nickelodeon Football Stars 2
Pig
Nickelodeon Football Stars 2
Raphael
Nickelodeon Football Stars 2
Spongebob Squarepants
Nickelodeon Football Stars 2
Timmy Turner
Nicktoons Racing
Everything
Pokémon.com Games
Joltik's Super Circuit
Postal III
Guns/Ranged Weapons
Postal III
Melee Weapons
Putt-Putt Goes to the Moon
Beauty Shop Customer
Putt-Putt Goes to the Moon
Blue Bull
Putt-Putt Goes to the Moon
Geeky Alien
Putt-Putt Goes to the Moon
Governor Moonbeam
Putt-Putt Goes to the Moon
Man in the Moon
Putt-Putt Goes to the Moon
Miscellaneous
Putt-Putt Goes to the Moon
Mr. Firebird
Putt-Putt Goes to the Moon
Newscasters
Putt-Putt Goes to the Moon
Observatory Guide
Putt-Putt Goes to the Moon
Princess Alien
Putt-Putt Goes to the Moon
Putt-Putt
Putt-Putt Goes to the Moon
Robbie Radar
Putt-Putt Goes to the Moon
Rover
Putt-Putt Goes to the Moon
Sound Effects
Putt-Putt Goes to the Moon
Tag Aliens
Putt-Putt Goes to the Moon
Tourist Mice
Putt-Putt Goes to the Moon
Two-Headed Alien
Putt-Putt Goes to the Moon
Two-Headed Secretary
Putt-Putt Joins the Parade
Bronco
Putt-Putt Joins the Parade
Buster T. Buggy
Putt-Putt Joins the Parade
Cartown Car Wash
Putt-Putt Joins the Parade
Cartown Colors
Putt-Putt Joins the Parade
Cat Joker
Putt-Putt Joins the Parade
Clarence
Putt-Putt Joins the Parade
Dog Joker
Putt-Putt Joins the Parade
Duck Joker
Putt-Putt Joins the Parade
Gert
Putt-Putt Joins the Parade
Jacques
Putt-Putt Joins the Parade
Miscellaneous
Putt-Putt Joins the Parade
Mr. Baldini
Putt-Putt Joins the Parade
Mr. Fenderbender
Putt-Putt Joins the Parade
Mr. Parts & Service
Putt-Putt Joins the Parade
Mrs. Airbag & Baby Beep
Putt-Putt Joins the Parade
Mrs. Bumper
Putt-Putt Joins the Parade
Mrs. Pinto
Putt-Putt Joins the Parade
Ms. Rearview Mirror
Putt-Putt Joins the Parade
Newscasters
Putt-Putt Joins the Parade
Phineas Fender
Putt-Putt Joins the Parade
Putt-Putt
Putt-Putt Joins the Parade
Rabbit Joker
Putt-Putt Joins the Parade
Smokey
Putt-Putt Joins the Parade
Sound Effects
Putt-Putt Joins the Parade
Talking Clock
Putt-Putt Joins the Parade
Tami Torpedo
Putt-Putt Joins the Parade
Trixie
Radical Aces
Everything
SiIvaGunner King for a Day: Playable Credits Minigame
Sound Effects
Skyworks Technologies Browser Games
10-Pin Bowling
Skyworks Technologies Browser Games
Air Hockey
Skyworks Technologies Browser Games
ATV Madness
Skyworks Technologies Browser Games
Chess
Skyworks Technologies Browser Games
Mean Greens
Smite
Blake Belladonna
Smite
Ruby Rose
Smite
Weiss Schnee
Smite
Yang Xiao Long
Sonic Forces
Avatar
Sonic Forces
Dr. Eggman
Sonic Forces
Dr. Eggman
Sonic Forces
Dr. Eggman
Sonic Forces
Infinite
Sonic Forces
Infinite
Sonic Forces
Level/World Map Dialogue
Sonic Forces
Level/World Map Dialogue
Sonic Forces
Level/World Map Dialogue
Sonic Forces
Level/World Map Dialogue (Episode Shadow)
Sonic Forces
Level/World Map Dialogue (Episode Shadow)
Sonic Forces
Level/World Map Dialogue (Episode Shadow)
Sonic Forces
Shadow the Hedgehog
Sonic Forces
Shadow the Hedgehog
Sonic Forces
Sonic the Hedgehog
Sonic Forces
Sonic the Hedgehog
Sonic Forces
Sonic the Hedgehog
Sonic Forces
System
Sonic Forces
Wispons
Sonic Forces
Zavok
Sonic Forces
Zavok
Sonic Forces
Zavok
Starship Troopers: Terran Ascendancy
Bugs
Starship Troopers: Terran Ascendancy
Ensigns
Starship Troopers: Terran Ascendancy
Environments
Starship Troopers: Terran Ascendancy
Events
Starship Troopers: Terran Ascendancy
Generic
Starship Troopers: Terran Ascendancy
Interface
Starship Troopers: Terran Ascendancy
Mission Dialogue
Starship Troopers: Terran Ascendancy
Structures
Starship Troopers: Terran Ascendancy
Troopers
Starship Troopers: Terran Ascendancy
Vehicles
Starship Troopers: Terran Ascendancy
Weapons
Theocracy
Ambience
Theocracy
Buildings
Theocracy
Other Sounds
Theocracy
Spells
Theocracy
Units
Viscera Cleanup Detail
Ambience
Viscera Cleanup Detail
Interface
Viscera Cleanup Detail
Janitor
Viscera Cleanup Detail
Miscellaneous
Viscera Cleanup Detail
Objects
Viscera Cleanup Detail
Robot
Viscera Cleanup Detail
Sandtrap
Viscera Cleanup Detail
Tools
The Weakest Link
Angela
The Weakest Link
Anne Robinson
The Weakest Link
Arthur
The Weakest Link
Austin
The Weakest Link
Barry
The Weakest Link
Eddie
The Weakest Link
Gary
The Weakest Link
Jenny
The Weakest Link
Jez
The Weakest Link
Jon Briggs
The Weakest Link
Jules
The Weakest Link
Karen
The Weakest Link
Kate
The Weakest Link
Lorraine
The Weakest Link
Lucinda
The Weakest Link
Maeve
The Weakest Link
Nicholas
The Weakest Link
Ravi
The Weakest Link
Rose
The Weakest Link
Samantha
The Weakest Link
Sapphire
The Weakest Link
Sarah
The Weakest Link
Sound Effects / Stings
The Weakest Link
Steve
The Weakest Link
Tim
The Weakest Link
Tony
Wolfenstein (2009)
Airmen
Wolfenstein (2009)
Altered
Wolfenstein (2009)
Ambience
Wolfenstein (2009)
Anton Kriege
Wolfenstein (2009)
B. J. Blazkowicz
Wolfenstein (2009)
Brigitte
Wolfenstein (2009)
Caroline Becker
Wolfenstein (2009)
Civilian 1
Wolfenstein (2009)
Civilian 2
Wolfenstein (2009)
Despoiled
Wolfenstein (2009)
The Director
Wolfenstein (2009)
Elite Guard
Wolfenstein (2009)
Erik Engle
Wolfenstein (2009)
Flame Trooper
Wolfenstein (2009)
Foley
Wolfenstein (2009)
Footsteps
Wolfenstein (2009)
Geist
Wolfenstein (2009)
Golden Dawn Soldier 1
Wolfenstein (2009)
Golden Dawn Soldier 2
Wolfenstein (2009)
Hans Grösse
Wolfenstein (2009)
Hans Schmidt
Wolfenstein (2009)
Heavy Trooper
Wolfenstein (2009)
Interface
Wolfenstein (2009)
Jack Straw
Wolfenstein (2009)
Kreisau Agent 1
Wolfenstein (2009)
Kreisau Agent 2
Wolfenstein (2009)
Leonid Alexandrov
Wolfenstein (2009)
Loudspeaker Announcer
Wolfenstein (2009)
Mechanic
Wolfenstein (2009)
Miscellaneous
Wolfenstein (2009)
Movers
Wolfenstein (2009)
Nurse
Wolfenstein (2009)
Objects
Wolfenstein (2009)
Occultist
Wolfenstein (2009)
Pavel Cherny
Wolfenstein (2009)
Rocket Trooper
Wolfenstein (2009)
Scientist 1
Wolfenstein (2009)
Scientist 2
Wolfenstein (2009)
Scribe
Wolfenstein (2009)
Sergei Kovlov
Wolfenstein (2009)
Sniffer
Wolfenstein (2009)
SS Infantry 1
Wolfenstein (2009)
SS Infantry 2
Wolfenstein (2009)
SS Officer
Wolfenstein (2009)
Stefan Kriege
Wolfenstein (2009)
Vehicles
Wolfenstein (2009)
Veil Assassin
Wolfenstein (2009)
Viktor Zetta
Wolfenstein (2009)
Walker
Wolfenstein (2009)
Warrior Geist
Wolfenstein (2009)
Weapon Effects
Wolfenstein (2009)
Weapons
Wolfenstein (2009)
Wehrmacht Infantry 1
Wolfenstein (2009)
Wehrmacht Infantry 2
Wolfenstein (2009)
Wilhelm "Deathshead" Strasse
Wrath: Aeon of Ruin
Afflicted
Wrath: Aeon of Ruin
Ambience
Wrath: Aeon of Ruin
Destruction
Wrath: Aeon of Ruin
Doors
Wrath: Aeon of Ruin
Executioner
Wrath: Aeon of Ruin
Fallen
Wrath: Aeon of Ruin
Gibs
Wrath: Aeon of Ruin
Heretic
Wrath: Aeon of Ruin
Invader
Wrath: Aeon of Ruin
Items
Wrath: Aeon of Ruin
Miscellaneous
Wrath: Aeon of Ruin
Player
Wrath: Aeon of Ruin
Projectiles
Wrath: Aeon of Ruin
Stricken
Wrath: Aeon of Ruin
Weapons
Wrath: Aeon of Ruin
Widow
Wrath: Aeon of Ruin
Wraith
PlayStation Sounds: 20 (1 hidden)
Apocalypse
Beast
Apocalypse
Death
Apocalypse
Prison Guards
Apocalypse
Trey Kincaid
Apocalypse
War
Crash Bandicoot
Everything
Descent
Everything
Pocket Fighter
Akuma
Pocket Fighter
Announcer
Pocket Fighter
Dan
Pocket Fighter
Ken
Pocket Fighter
Ryu
Pocket Fighter
Sound Effects
Super Puzzle Fighter II Turbo
Akuma
Super Puzzle Fighter II Turbo
Announcer
Super Puzzle Fighter II Turbo
Chun-Li
Super Puzzle Fighter II Turbo
Ken
Super Puzzle Fighter II Turbo
Ryu
Super Puzzle Fighter II Turbo
Sound Effects
PlayStation 2 Sounds: 135
Buzz! Junior: Robo Jam
Narrator (Danish, 1 / 4)
Buzz! Junior: Robo Jam
Narrator (Danish, 2 / 4)
Buzz! Junior: Robo Jam
Narrator (Danish, 3 / 4)
Buzz! Junior: Robo Jam
Narrator (Danish, 4 / 4)
Buzz! Junior: Robo Jam
Narrator (Dutch, 1 / 4)
Buzz! Junior: Robo Jam
Narrator (Dutch, 2 / 4)
Buzz! Junior: Robo Jam
Narrator (Dutch, 3 / 4)
Buzz! Junior: Robo Jam
Narrator (Dutch, 4 / 4)
Buzz! Junior: Robo Jam
Narrator (Finnish, 1 / 4)
Buzz! Junior: Robo Jam
Narrator (Finnish, 2 / 4)
Buzz! Junior: Robo Jam
Narrator (Finnish, 3 / 4)
Buzz! Junior: Robo Jam
Narrator (Finnish, 4 / 4)
Buzz! Junior: Robo Jam
Narrator (German, 1 / 4)
Buzz! Junior: Robo Jam
Narrator (German, 2 / 4)
Buzz! Junior: Robo Jam
Narrator (German, 3 / 4)
Buzz! Junior: Robo Jam
Narrator (German, 4 / 4)
Buzz! Junior: Robo Jam
Narrator (Greek, 1 / 4)
Buzz! Junior: Robo Jam
Narrator (Greek, 2 / 4)
Buzz! Junior: Robo Jam
Narrator (Greek, 3 / 4)
Buzz! Junior: Robo Jam
Narrator (Greek, 4 / 4)
Buzz! Junior: Robo Jam
Narrator (Italian, 1 / 4)
Buzz! Junior: Robo Jam
Narrator (Italian, 2 / 4)
Buzz! Junior: Robo Jam
Narrator (Italian, 3 / 4)
Buzz! Junior: Robo Jam
Narrator (Italian, 4 / 4)
Buzz! Junior: Robo Jam
Narrator (Norwegian, 1 / 4)
Buzz! Junior: Robo Jam
Narrator (Norwegian, 2 / 4)
Buzz! Junior: Robo Jam
Narrator (Norwegian, 3 / 4)
Buzz! Junior: Robo Jam
Narrator (Norwegian, 4 / 4)
Buzz! Junior: Robo Jam
Narrator (Polish, 1 / 4)
Buzz! Junior: Robo Jam
Narrator (Polish, 2 / 4)
Buzz! Junior: Robo Jam
Narrator (Polish, 3 / 4)
Buzz! Junior: Robo Jam
Narrator (Polish, 4 / 4)
Buzz! Junior: Robo Jam
Narrator (Portuguese, 1 / 4)
Buzz! Junior: Robo Jam
Narrator (Portuguese, 2 / 4)
Buzz! Junior: Robo Jam
Narrator (Portuguese, 3 / 4)
Buzz! Junior: Robo Jam
Narrator (Portuguese, 4 / 4)
Buzz! Junior: Robo Jam
Narrator (Russian, 1 / 4)
Buzz! Junior: Robo Jam
Narrator (Russian, 2 / 4)
Buzz! Junior: Robo Jam
Narrator (Russian, 3 / 4)
Buzz! Junior: Robo Jam
Narrator (Russian, 4 / 4)
Buzz! Junior: Robo Jam
Narrator (Swedish, 1 / 4)
Buzz! Junior: Robo Jam
Narrator (Swedish, 2 / 4)
Buzz! Junior: Robo Jam
Narrator (Swedish, 3 / 4)
Buzz! Junior: Robo Jam
Narrator (Swedish, 4 / 4)
Dragon Ball Z: Budokai Tenkaichi 3
Data Center
Dragon Ball Z: Budokai Tenkaichi 3
Dragon Net Battle (Unused)
Dragon Ball Z: Budokai Tenkaichi 3
Duel Mode
Dragon Ball Z: Budokai Tenkaichi 3
Evolution Z
Dragon Ball Z: Budokai Tenkaichi 3
Options
Dragon Ball Z: Budokai Tenkaichi 3
Shenron Mode
Dragon Ball Z: Budokai Tenkaichi 3
Title Screen
The Grim Adventures of Billy and Mandy
Announcer
Kingdom Hearts
Agrabah
Kingdom Hearts
Agrabah
Kingdom Hearts
Aladdin
Kingdom Hearts
Ariel
Kingdom Hearts
Atlantica
Kingdom Hearts
Atlantica
Kingdom Hearts
Beast
Kingdom Hearts
Deep Jungle
Kingdom Hearts
Deep Jungle
Kingdom Hearts
Destiny Islands
Kingdom Hearts
Destiny Islands
Kingdom Hearts
Disney Castle
Kingdom Hearts
Disney Castle
Kingdom Hearts
Donald
Kingdom Hearts
End of the World
Kingdom Hearts
End of the World
Kingdom Hearts
Goofy
Kingdom Hearts
Halloween Town
Kingdom Hearts
Halloween Town
Kingdom Hearts
Hollow Bastion
Kingdom Hearts
Hollow Bastion
Kingdom Hearts
Hundred Acre Wood
Kingdom Hearts
Hundred Acre Wood
Kingdom Hearts
Jack
Kingdom Hearts
Monstro
Kingdom Hearts
Monstro
Kingdom Hearts
Neverland
Kingdom Hearts
Neverland
Kingdom Hearts
Olympus Coliseum
Kingdom Hearts
Olympus Coliseum
Kingdom Hearts
Peter Pan
Kingdom Hearts
Sora
Kingdom Hearts
Tarzan
Kingdom Hearts
Traverse Town
Kingdom Hearts
Traverse Town
Kingdom Hearts
Wonderland
Kingdom Hearts
Wonderland
Kingdom Hearts 2
Agrabah
Kingdom Hearts 2
Aladdin
Kingdom Hearts 2
Atlantica
Kingdom Hearts 2
Auron
Kingdom Hearts 2
Beast
Kingdom Hearts 2
Beast's Castle
Kingdom Hearts 2
Destiny Islands
Kingdom Hearts 2
Disney Castle
Kingdom Hearts 2
Donald
Kingdom Hearts 2
Donald (TR)
Kingdom Hearts 2
End of Sea
Kingdom Hearts 2
Goofy
Kingdom Hearts 2
Goofy (TR)
Kingdom Hearts 2
Gummi Ship
Kingdom Hearts 2
Halloween Town
Kingdom Hearts 2
Hollow Bastion
Kingdom Hearts 2
Hundred Acre Wood
Kingdom Hearts 2
Jack
Kingdom Hearts 2
The Land of Dragons
Kingdom Hearts 2
Mulan
Kingdom Hearts 2
Olympus Coliseum
Kingdom Hearts 2
Ping
Kingdom Hearts 2
Port Royal
Kingdom Hearts 2
Riku
Kingdom Hearts 2
Roxas (KH2)
Kingdom Hearts 2
Simba
Kingdom Hearts 2
Sora
Kingdom Hearts 2
Sora (TR)
Kingdom Hearts 2
Sound Effects
Kingdom Hearts 2
Space Paranoids
Kingdom Hearts 2
Sparrow
Kingdom Hearts 2
Timeless River
Kingdom Hearts 2
Tron
Kingdom Hearts 2
Twilight Town - Part 1
Kingdom Hearts 2
Twilight Town - Part 2
Kingdom Hearts 2
The World That Never Was
Midnight Club: Street Racing
Anika
Midnight Club: Street Racing
Darren Thurrock
Midnight Club: Street Racing
Emilio Sanchez
Midnight Club: Street Racing
Emily Morton
Midnight Club: Street Racing
Kareem Windross
Midnight Club: Street Racing
Keiko Hatano
Midnight Club: Street Racing
Larry Muller
Midnight Club: Street Racing
London Police Officers
Midnight Club: Street Racing
Lukas Howell-Jones
Midnight Club: Street Racing
New York Police Officers
PlayStation 3 Sounds: 213
Disney Infinity 2.0
Agent Wendy Pleakley
Disney Infinity 2.0
Aladdin
Disney Infinity 2.0
Ambience
Disney Infinity 2.0
Avengers Characters
Disney Infinity 2.0
Baymax
Disney Infinity 2.0
Black Cat
Disney Infinity 2.0
Black Widow
Disney Infinity 2.0
Buildings
Disney Infinity 2.0
Captain America
Disney Infinity 2.0
Captain Marvel
Disney Infinity 2.0
The Collector
Disney Infinity 2.0
Cosmo
Disney Infinity 2.0
Doctor Octopus
Disney Infinity 2.0
Donald Duck
Disney Infinity 2.0
Drax
Disney Infinity 2.0
Falcon
Disney Infinity 2.0
Footsteps
Disney Infinity 2.0
Frozen Characters
Disney Infinity 2.0
Gamora
Disney Infinity 2.0
Green Goblin
Disney Infinity 2.0
Groot
Disney Infinity 2.0
Guardians of the Galaxy Characters
Disney Infinity 2.0
Guardians of the Galaxy Enemies
Disney Infinity 2.0
Hiro
Disney Infinity 2.0
Hulk
Disney Infinity 2.0
Incredibles Characters
Disney Infinity 2.0
Interface
Disney Infinity 2.0
Iron Fist
Disney Infinity 2.0
Iron Man
Disney Infinity 2.0
J. Jonah Jameson
Disney Infinity 2.0
Jasmine
Disney Infinity 2.0
Loki
Disney Infinity 2.0
Luke Cage
Disney Infinity 2.0
M.O.D.O.K
Disney Infinity 2.0
Maleficent
Disney Infinity 2.0
Merida
Disney Infinity 2.0
Monster's University Characters
Disney Infinity 2.0
Mysterio
Disney Infinity 2.0
Nick Fury
Disney Infinity 2.0
Nova
Disney Infinity 2.0
Other Weapons
Disney Infinity 2.0
Phineas and Ferb Characters
Disney Infinity 2.0
Pirates of the Caribbean Characters
Disney Infinity 2.0
Quorra
Disney Infinity 2.0
Rocket Raccoon
Disney Infinity 2.0
Ronan
Disney Infinity 2.0
Sam Flynn
Disney Infinity 2.0
Spider-Man
Disney Infinity 2.0
Spider-Man Characters
Disney Infinity 2.0
Star-Lord
Disney Infinity 2.0
Stitch
Disney Infinity 2.0
Thor
Disney Infinity 2.0
Tinker Bell
Disney Infinity 2.0
Venom
Disney Infinity 2.0
Wasp
Disney Infinity 2.0
White Tiger
Disney Infinity 2.0
Wreck-It-Ralph Characters
Disney Infinity 2.0
Yondu
Skylanders Giants
Ambience
Skylanders Giants
Bash
Skylanders Giants
Boomer
Skylanders Giants
Bouncer
Skylanders Giants
Camo
Skylanders Giants
Chill
Skylanders Giants
Chop Chop
Skylanders Giants
Crowd Cheers
Skylanders Giants
Crusher
Skylanders Giants
Cynder
Skylanders Giants
Dino-Rang
Skylanders Giants
Double Trouble
Skylanders Giants
Drill Sergeant
Skylanders Giants
Drobot
Skylanders Giants
Eruptor
Skylanders Giants
Eye-Brawl
Skylanders Giants
Flameslinger
Skylanders Giants
Flashwing
Skylanders Giants
Fright Rider
Skylanders Giants
General Sound Effects
Skylanders Giants
Ghost Roaster
Skylanders Giants
Gill Grunt
Skylanders Giants
Hex
Skylanders Giants
Hot Dog
Skylanders Giants
Hot Head
Skylanders Giants
Ignitor
Skylanders Giants
Jet-Vac
Skylanders Giants
Lightning Rod
Skylanders Giants
Ninjini
Skylanders Giants
Pop Fizz
Skylanders Giants
Prism Break
Skylanders Giants
Shroomboom
Skylanders Giants
Skylanders
Skylanders Giants
Skystones
Skylanders Giants
Slam Bam
Skylanders Giants
Sonic Boom
Skylanders Giants
Sprocket
Skylanders Giants
Spyro
Skylanders Giants
Stealth Elf
Skylanders Giants
Stump Smash
Skylanders Giants
Sunburn
Skylanders Giants
Swarm
Skylanders Giants
Terrafin
Skylanders Giants
Thumpback
Skylanders Giants
Tree Rex
Skylanders Giants
Trigger Happy
Skylanders Giants
Voodood
Skylanders Giants
Warnado
Skylanders Giants
Wham-Shell
Skylanders Giants
Whirlwind
Skylanders Giants
Wrecking Ball
Skylanders Giants
Zap
Skylanders Giants
Zook
Skylanders Trap Team
Bad Juju
Skylanders Trap Team
Bat Spin
Skylanders Trap Team
Blackout
Skylanders Trap Team
Blades
Skylanders Trap Team
Blast Zone
Skylanders Trap Team
Blaster-Tron
Skylanders Trap Team
Blastermind
Skylanders Trap Team
Bomb Shell
Skylanders Trap Team
Bone Chompy
Skylanders Trap Team
Boom Jet
Skylanders Trap Team
Brawl & Chain
Skylanders Trap Team
Brawlrus
Skylanders Trap Team
Broccoli Guy
Skylanders Trap Team
Bruiser Cruiser
Skylanders Trap Team
Bumble Blast
Skylanders Trap Team
Bushwhack
Skylanders Trap Team
Buzzer Beak
Skylanders Trap Team
Chef Pepper Jack
Skylanders Trap Team
Chill Bill
Skylanders Trap Team
Chomp Chest
Skylanders Trap Team
Chompy
Skylanders Trap Team
Chompy Mage
Skylanders Trap Team
Chopper
Skylanders Trap Team
Cobra Cadabra
Skylanders Trap Team
Countdown
Skylanders Trap Team
Cross Crow
Skylanders Trap Team
Deja Vu
Skylanders Trap Team
Doom Stone
Skylanders Trap Team
Dune Bug
Skylanders Trap Team
Echo
Skylanders Trap Team
Enigma
Skylanders Trap Team
Eye Five
Skylanders Trap Team
Eye Scream
Skylanders Trap Team
Fire Kraken
Skylanders Trap Team
Fist Bump
Skylanders Trap Team
Fisticuffs
Skylanders Trap Team
Fling Kong
Skylanders Trap Team
Flip Wreck
Skylanders Trap Team
Food Fight
Skylanders Trap Team
Free Ranger
Skylanders Trap Team
Freeze Blade
Skylanders Trap Team
Fryno
Skylanders Trap Team
Funny Bone
Skylanders Trap Team
Gearshift
Skylanders Trap Team
Golden Queen
Skylanders Trap Team
Grave Clobber
Skylanders Trap Team
Grilla Drilla
Skylanders Trap Team
Grim Creeper
Skylanders Trap Team
Grinnade
Skylanders Trap Team
Gulper
Skylanders Trap Team
Gusto
Skylanders Trap Team
Head Rush
Skylanders Trap Team
High Five
Skylanders Trap Team
Hoot Loop
Skylanders Trap Team
Jawbreaker
Skylanders Trap Team
Ka-Boom
Skylanders Trap Team
Kaos
Skylanders Trap Team
Knight Light
Skylanders Trap Team
Krankenstein
Skylanders Trap Team
Krypt King
Skylanders Trap Team
Lob Goblin
Skylanders Trap Team
Lob-Star
Skylanders Trap Team
Luminous
Skylanders Trap Team
Mad Lobs
Skylanders Trap Team
Magna Charge
Skylanders Trap Team
Night Mare
Skylanders Trap Team
Night Shift
Skylanders Trap Team
Nightshade
Skylanders Trap Team
Pain-Yatta
Skylanders Trap Team
Pop Thorn
Skylanders Trap Team
Punk Shock
Skylanders Trap Team
Rage Mage
Skylanders Trap Team
Rattle Shake
Skylanders Trap Team
Rip Tide
Skylanders Trap Team
Rocky Roll
Skylanders Trap Team
Roller Brawl
Skylanders Trap Team
Rubble Rouser
Skylanders Trap Team
Scorp
Skylanders Trap Team
Scratch
Skylanders Trap Team
Short Cut
Skylanders Trap Team
Shrednaught
Skylanders Trap Team
Slobber Tooth
Skylanders Trap Team
Smoke Scream
Skylanders Trap Team
Smolderdash
Skylanders Trap Team
Snap Shot
Skylanders Trap Team
Spotlight
Skylanders Trap Team
Spy Rise
Skylanders Trap Team
Star Strike
Skylanders Trap Team
Stink Bomb
Skylanders Trap Team
Tae Kwon Crow
Skylanders Trap Team
Threatpack
Skylanders Trap Team
Thunderbolt
Skylanders Trap Team
Torch
Skylanders Trap Team
Trail Blazer
Skylanders Trap Team
Trap Shadow
Skylanders Trap Team
Tread Head
Skylanders Trap Team
Tuff Luck
Skylanders Trap Team
Wallop
Skylanders Trap Team
Wash Buckler
Skylanders Trap Team
Wildfire
Skylanders Trap Team
Wind-Up
Skylanders Trap Team
Zoo Lou
PlayStation Vita Sounds: 103
BADLAND: Game of the Year Edition
Ambience
BADLAND: Game of the Year Edition
Miscellaneous
Doodle God
Cutscenes
Doodle God
Doodle God
Doodle God
Miscellaneous
Ebikore + Amagami
Ai Nanasaki (1 / 6)
Ebikore + Amagami
Ai Nanasaki (2 / 6)
Ebikore + Amagami
Ai Nanasaki (3 / 6)
Ebikore + Amagami
Ai Nanasaki (4 / 6)
Ebikore + Amagami
Ai Nanasaki (5 / 6)
Ebikore + Amagami
Ai Nanasaki (6 / 6)
Ebikore + Amagami
Environmental
Ebikore + Amagami
Haruka Morishima (1 / 6)
Ebikore + Amagami
Haruka Morishima (2 / 6)
Ebikore + Amagami
Haruka Morishima (3 / 6)
Ebikore + Amagami
Haruka Morishima (4 / 6)
Ebikore + Amagami
Haruka Morishima (5 / 6)
Ebikore + Amagami
Haruka Morishima (6 / 6)
Ebikore + Amagami
Kanae Ito
Ebikore + Amagami
Kaoru Tanamachi (1 / 7)
Ebikore + Amagami
Kaoru Tanamachi (2 / 7)
Ebikore + Amagami
Kaoru Tanamachi (3 / 7)
Ebikore + Amagami
Kaoru Tanamachi (4 / 7)
Ebikore + Amagami
Kaoru Tanamachi (5 / 7)
Ebikore + Amagami
Kaoru Tanamachi (6 / 7)
Ebikore + Amagami
Kaoru Tanamachi (7 / 7)
Ebikore + Amagami
Manaka Hiba
Ebikore + Amagami
Masayoshi Umehara (1 / 2)
Ebikore + Amagami
Masayoshi Umehara (2 / 2)
Ebikore + Amagami
Maya Takahashi
Ebikore + Amagami
Miscellaneous
Ebikore + Amagami
Miya Tachibana (1 / 3)
Ebikore + Amagami
Miya Tachibana (2 / 3)
Ebikore + Amagami
Miya Tachibana (3 / 3)
Ebikore + Amagami
Other Voices (1 / 7)
Ebikore + Amagami
Other Voices (2 / 7)
Ebikore + Amagami
Other Voices (3 / 7)
Ebikore + Amagami
Other Voices (4 / 7)
Ebikore + Amagami
Other Voices (5 / 7)
Ebikore + Amagami
Other Voices (6 / 7)
Ebikore + Amagami
Other Voices (7 / 7)
Ebikore + Amagami
Rihoko Sakurai (1 / 6)
Ebikore + Amagami
Rihoko Sakurai (2 / 6)
Ebikore + Amagami
Rihoko Sakurai (3 / 6)
Ebikore + Amagami
Rihoko Sakurai (4 / 6)
Ebikore + Amagami
Rihoko Sakurai (5 / 6)
Ebikore + Amagami
Rihoko Sakurai (6 / 6)
Ebikore + Amagami
Risa Kamizaki (1 / 2)
Ebikore + Amagami
Risa Kamizaki (2 / 2)
Ebikore + Amagami
Ruriko Yuzuki
Ebikore + Amagami
Sae Nakata (1 / 8)
Ebikore + Amagami
Sae Nakata (2 / 8)
Ebikore + Amagami
Sae Nakata (3 / 8)
Ebikore + Amagami
Sae Nakata (4 / 8)
Ebikore + Amagami
Sae Nakata (5 / 8)
Ebikore + Amagami
Sae Nakata (6 / 8)
Ebikore + Amagami
Sae Nakata (7 / 8)
Ebikore + Amagami
Sae Nakata (8 / 8)
Ebikore + Amagami
Tsukasa Ayatsuji (1 / 7)
Ebikore + Amagami
Tsukasa Ayatsuji (2 / 7)
Ebikore + Amagami
Tsukasa Ayatsuji (3 / 7)
Ebikore + Amagami
Tsukasa Ayatsuji (4 / 7)
Ebikore + Amagami
Tsukasa Ayatsuji (5 / 7)
Ebikore + Amagami
Tsukasa Ayatsuji (6 / 7)
Ebikore + Amagami
Tsukasa Ayatsuji (7 / 7)
Hatsune Miku: Project Diva X
Hatsune Miku
Hatsune Miku: Project Diva X
Kagamine Len
Hatsune Miku: Project Diva X
Kagamine Rin
Hatsune Miku: Project Diva X
KAITO
Hatsune Miku: Project Diva X
Megurine Luka
Hatsune Miku: Project Diva X
MEIKO
Hatsune Miku: Project Diva X
Sound Effects
Miku Miku Hockey
Hatsune Miku
Miku Miku Hockey
Sound Effects
Persona 5: Dancing in Starlight
Ann Takamaki
Persona 5: Dancing in Starlight
Caroline & Justine
Persona 5: Dancing in Starlight
Futaba Sakura
Persona 5: Dancing in Starlight
Haru Okumura
Persona 5: Dancing in Starlight
Makoto Niijima
Persona 5: Dancing in Starlight
Morgana
Persona 5: Dancing in Starlight
Ryuji Sakamoto
Persona 5: Dancing in Starlight
Yusuke Kitagawa
Touhou Sky Arena: -MATSURI- Climax
Alice Margatroid
Touhou Sky Arena: -MATSURI- Climax
Aya Shameimaru
Touhou Sky Arena: -MATSURI- Climax
Cirno
Touhou Sky Arena: -MATSURI- Climax
Flandre Scarlet
Touhou Sky Arena: -MATSURI- Climax
Fujiwara no Mokou
Touhou Sky Arena: -MATSURI- Climax
Kogasa Tatara
Touhou Sky Arena: -MATSURI- Climax
Koishi Komeiji
Touhou Sky Arena: -MATSURI- Climax
Marisa Krisame
Touhou Sky Arena: -MATSURI- Climax
Mononobe no Futo
Touhou Sky Arena: -MATSURI- Climax
Nue Houjuu
Touhou Sky Arena: -MATSURI- Climax
Rei'sen
Touhou Sky Arena: -MATSURI- Climax
Reimu Hakurei
Touhou Sky Arena: -MATSURI- Climax
Remilia Scarlet
Touhou Sky Arena: -MATSURI- Climax
Sakuya Izayoi
Touhou Sky Arena: -MATSURI- Climax
Sanae Kochiya
Touhou Sky Arena: -MATSURI- Climax
Sound Effects
Touhou Sky Arena: -MATSURI- Climax
Suika Ibuki
Touhou Sky Arena: -MATSURI- Climax
Suwako Moriya
Touhou Sky Arena: -MATSURI- Climax
Tenshi Hinanawi
Touhou Sky Arena: -MATSURI- Climax
Utsuho Reiuji
Touhou Sky Arena: -MATSURI- Climax
Youmu Konpaku
PSP Sounds: 8
Puella Magi Madoka Magica Portable
Homura Akemi
Puella Magi Madoka Magica Portable
Kyoko Sakura
Puella Magi Madoka Magica Portable
Kyubey
Puella Magi Madoka Magica Portable
Madoka Kaname
Puella Magi Madoka Magica Portable
Mami Tomoe
Puella Magi Madoka Magica Portable
Sayaka Miki
Pursuit Force
Menu
Pursuit Force
Sound Effects
Wii Sounds: 37
Diner Dash
Everything
Mario Sports Mix
Basketball
Mario Sports Mix
Dodgeball
Mario Sports Mix
Hockey
Mario Sports Mix
Luigi
Mario Sports Mix
Mario
Mario Sports Mix
Mii (Male)
Mario Sports Mix
Volleyball
NiGHTS: Journey of Dreams
Helen & Will
NiGHTS: Journey of Dreams
Miscellaneous
NiGHTS: Journey of Dreams
Owl
NiGHTS: Journey of Dreams
Wizeman
Punch-Out!!
Doc Louis
Punch-Out!!
Referee
Sonic Unleashed
Chip
Sonic Unleashed
Chip
TV Show King 2
Crowd
TV Show King 2
Jerry (English)
TV Show King 2
Jerry (French)
TV Show King 2
Jerry (Spanish)
TV Show King 2
Menu
TV Show King 2
Quiz
TV Show King 2
Wheel
UNO
Announcer
Wii Play
Billiards
Wii Play
Charge!
Wii Play
Common Sounds
Wii Play
Find Mii
Wii Play
Fishing
Wii Play
Laser Hockey
Wii Play
Pose Mii
Wii Play
Shooting Range
Wii Play
Table Tennis
Wii Play
Tanks!
Wii Sports
Baseball
Wii Sports
Bowling
Wii Sports
Common Sounds
Wii U Sounds: 110
Mario & Sonic at the Rio 2016 Olympic Games
Amy
Mario & Sonic at the Rio 2016 Olympic Games
Announcer (Dutch)
Mario & Sonic at the Rio 2016 Olympic Games
Announcer (English)
Mario & Sonic at the Rio 2016 Olympic Games
Announcer (French)
Mario & Sonic at the Rio 2016 Olympic Games
Announcer (German)
Mario & Sonic at the Rio 2016 Olympic Games
Announcer (Italian)
Mario & Sonic at the Rio 2016 Olympic Games
Announcer (Spanish)
Mario & Sonic at the Rio 2016 Olympic Games
Blaze
Mario & Sonic at the Rio 2016 Olympic Games
Bowser
Mario & Sonic at the Rio 2016 Olympic Games
Bowser Jr.
Mario & Sonic at the Rio 2016 Olympic Games
Daisy
Mario & Sonic at the Rio 2016 Olympic Games
Diddy Kong
Mario & Sonic at the Rio 2016 Olympic Games
Donkey Kong
Mario & Sonic at the Rio 2016 Olympic Games
Dr. Eggman
Mario & Sonic at the Rio 2016 Olympic Games
Espio
Mario & Sonic at the Rio 2016 Olympic Games
Jet
Mario & Sonic at the Rio 2016 Olympic Games
Knuckles
Mario & Sonic at the Rio 2016 Olympic Games
Larry
Mario & Sonic at the Rio 2016 Olympic Games
Luigi
Mario & Sonic at the Rio 2016 Olympic Games
Mario
Mario & Sonic at the Rio 2016 Olympic Games
Metal Sonic
Mario & Sonic at the Rio 2016 Olympic Games
Nabbit
Mario & Sonic at the Rio 2016 Olympic Games
Peach
Mario & Sonic at the Rio 2016 Olympic Games
Rosalina
Mario & Sonic at the Rio 2016 Olympic Games
Rouge
Mario & Sonic at the Rio 2016 Olympic Games
Shadow
Mario & Sonic at the Rio 2016 Olympic Games
Silver
Mario & Sonic at the Rio 2016 Olympic Games
Sonic
Mario & Sonic at the Rio 2016 Olympic Games
Sticks
Mario & Sonic at the Rio 2016 Olympic Games
Tails
Mario & Sonic at the Rio 2016 Olympic Games
Toad
Mario & Sonic at the Rio 2016 Olympic Games
Vector
Mario & Sonic at the Rio 2016 Olympic Games
Waluigi
Mario & Sonic at the Rio 2016 Olympic Games
Wario
Mario & Sonic at the Rio 2016 Olympic Games
Wave
Mario & Sonic at the Rio 2016 Olympic Games
Wendy
Mario & Sonic at the Rio 2016 Olympic Games
Yoshi
Mario & Sonic at the Rio 2016 Olympic Games
Zavok
Mario & Sonic at the Rio 2016 Olympic Games
Zazz
Monster Hunter 3 Ultimate
Agnaktor
Monster Hunter 3 Ultimate
Alatreon
Monster Hunter 3 Ultimate
Altaroth
Monster Hunter 3 Ultimate
Anteka
Monster Hunter 3 Ultimate
Aptonoth
Monster Hunter 3 Ultimate
Arzuros
Monster Hunter 3 Ultimate
Baggi
Monster Hunter 3 Ultimate
Barioth
Monster Hunter 3 Ultimate
Bnahabra
Monster Hunter 3 Ultimate
Bow
Monster Hunter 3 Ultimate
Brachydios
Monster Hunter 3 Ultimate
Bullfango
Monster Hunter 3 Ultimate
Ceadeus
Monster Hunter 3 Ultimate
Delex
Monster Hunter 3 Ultimate
Deviljho
Monster Hunter 3 Ultimate
Diablos
Monster Hunter 3 Ultimate
Dire Miralis
Monster Hunter 3 Ultimate
Dual Blades
Monster Hunter 3 Ultimate
Duramboros
Monster Hunter 3 Ultimate
Environment
Monster Hunter 3 Ultimate
Epioth
Monster Hunter 3 Ultimate
Felyne & Melynx
Monster Hunter 3 Ultimate
Fish
Monster Hunter 3 Ultimate
Gargwa
Monster Hunter 3 Ultimate
Giggi Egg
Monster Hunter 3 Ultimate
Gigginox
Monster Hunter 3 Ultimate
Gobul
Monster Hunter 3 Ultimate
Great Baggi
Monster Hunter 3 Ultimate
Great Jaggi
Monster Hunter 3 Ultimate
Great Sword
Monster Hunter 3 Ultimate
Great Wroggi
Monster Hunter 3 Ultimate
Gunlance
Monster Hunter 3 Ultimate
Hammer
Monster Hunter 3 Ultimate
Heavy Bowgun
Monster Hunter 3 Ultimate
Hunting Horn
Monster Hunter 3 Ultimate
Interface & System
Monster Hunter 3 Ultimate
Jaggi
Monster Hunter 3 Ultimate
Jaggia
Monster Hunter 3 Ultimate
Jellyfish
Monster Hunter 3 Ultimate
Jhen Mohran
Monster Hunter 3 Ultimate
Kelbi
Monster Hunter 3 Ultimate
Lagiacrus
Monster Hunter 3 Ultimate
Lagombi
Monster Hunter 3 Ultimate
Lance
Monster Hunter 3 Ultimate
Light Bowgun
Monster Hunter 3 Ultimate
Longsword
Monster Hunter 3 Ultimate
Ludroth
Monster Hunter 3 Ultimate
Moga Village
Monster Hunter 3 Ultimate
Nargacuga
Monster Hunter 3 Ultimate
Nibelsnarf
Monster Hunter 3 Ultimate
Other Sounds
Monster Hunter 3 Ultimate
Palico
Monster Hunter 3 Ultimate
Player
Monster Hunter 3 Ultimate
Plesioth
Monster Hunter 3 Ultimate
Popo
Monster Hunter 3 Ultimate
Port Tanzia
Monster Hunter 3 Ultimate
Quest
Monster Hunter 3 Ultimate
Qurupeco
Monster Hunter 3 Ultimate
Rathian & Rathalos
Monster Hunter 3 Ultimate
Rhenoplos
Monster Hunter 3 Ultimate
Rocks
Monster Hunter 3 Ultimate
Royal Ludroth
Monster Hunter 3 Ultimate
Slagtoth
Monster Hunter 3 Ultimate
Switch Axe
Monster Hunter 3 Ultimate
Sword & Shield
Monster Hunter 3 Ultimate
Tutorial
Monster Hunter 3 Ultimate
Uragaan
Monster Hunter 3 Ultimate
Uroktor
Monster Hunter 3 Ultimate
Volvidon
Monster Hunter 3 Ultimate
Wroggi
Monster Hunter 3 Ultimate
Zinogre
WonderSwan / WSC Sounds: 1
Pocket Fighter / Super Gem Fighter: Mini Mix (JPN)
Sound Effects
Xbox Sounds: 1
Crimson Skies: High Road to Revenge
Weapon and Impact Sounds
Xbox 360 Sounds: 61
Guitar Hero 5
Crowds
Guitar Hero 5
Intros, Outros, & Encores
Guitar Hero 5
Miscellaneous
Guitar Hero 5
Tutorial (English) (1/2)
Guitar Hero 5
Tutorial (English) (2/2)
Guitar Hero 5
Tutorial (French) (1/2)
Guitar Hero 5
Tutorial (French) (2/2)
Guitar Hero 5
Tutorial (German) (1/2)
Guitar Hero 5
Tutorial (German) (2/2)
Guitar Hero 5
Tutorial (Italian) (1/2)
Guitar Hero 5
Tutorial (Italian) (2/2)
Guitar Hero 5
Tutorial (Spanish) (1/2)
Guitar Hero 5
Tutorial (Spanish) (2/2)
Guitar Hero 5
User Interface
Night at the Museum: Battle of the Smithsonian
Able the Space Monkey
Night at the Museum: Battle of the Smithsonian
Akhmenrah
Night at the Museum: Battle of the Smithsonian
Al Capone
Night at the Museum: Battle of the Smithsonian
Al Capone's Mobsters
Night at the Museum: Battle of the Smithsonian
Alexander Graham Bell
Night at the Museum: Battle of the Smithsonian
Ambience
Night at the Museum: Battle of the Smithsonian
Amelia Earhart
Night at the Museum: Battle of the Smithsonian
Anubis Statue
Night at the Museum: Battle of the Smithsonian
Audio Tours
Night at the Museum: Battle of the Smithsonian
Ben Franklin
Night at the Museum: Battle of the Smithsonian
Billy the Kid
Night at the Museum: Battle of the Smithsonian
Blackbeard
Night at the Museum: Battle of the Smithsonian
Cavemen
Night at the Museum: Battle of the Smithsonian
Cherub
Night at the Museum: Battle of the Smithsonian
Cleopatra
Night at the Museum: Battle of the Smithsonian
Cossack
Night at the Museum: Battle of the Smithsonian
Dexter
Night at the Museum: Battle of the Smithsonian
Footsteps
Night at the Museum: Battle of the Smithsonian
Ivan the Terrible
Night at the Museum: Battle of the Smithsonian
Jebediah
Night at the Museum: Battle of the Smithsonian
Kahmunrah
Night at the Museum: Battle of the Smithsonian
Kahmunrah's Soldiers
Night at the Museum: Battle of the Smithsonian
Larry Daley
Night at the Museum: Battle of the Smithsonian
Leonardo Da Vinci
Night at the Museum: Battle of the Smithsonian
Miscellaneous
Night at the Museum: Battle of the Smithsonian
Museum Guards
Night at the Museum: Battle of the Smithsonian
Napoleon
Night at the Museum: Battle of the Smithsonian
Napoleon's Soldiers
Night at the Museum: Battle of the Smithsonian
Octavius
Night at the Museum: Battle of the Smithsonian
Rexy
Night at the Museum: Battle of the Smithsonian
Samuel Morse
Night at the Museum: Battle of the Smithsonian
Sound Effects
Night at the Museum: Battle of the Smithsonian
The Thinker
Sonic the Hedgehog (2006)
Amy Rose's Voice (Event)
Sonic the Hedgehog (2006)
Blaze the Cat's Voice (Event)
Sonic the Hedgehog (2006)
Dr. Ivo "Eggman" Robotnik's Voice (Event)
Sonic the Hedgehog (2006)
The Duke of Soleanna's Voice
Sonic the Hedgehog (2006)
E-123 Omega's Voice (Event)
Sonic the Hedgehog (2006)
Knuckles the Echidna's Voice (Event)
Sonic the Hedgehog (2006)
Mephiles the Dark's Voice (Event)
Sonic the Hedgehog (2006)
Miles "Tails" Prower's Voice (Event)
Sonic the Hedgehog (2006)
Miscellaneous Voices
Sonic the Hedgehog (2006)
Princess Elise's Voice (Event)
Sonic the Hedgehog (2006)
Rouge the Bat's Voice (Event)
Sonic the Hedgehog (2006)
Shadow the Hedgehog's Voice (Event)
Sonic the Hedgehog (2006)
Silver the Hedgehog's Voice (Event)
Sonic the Hedgehog (2006)
Sonic the Hedgehog's Voice (Event)